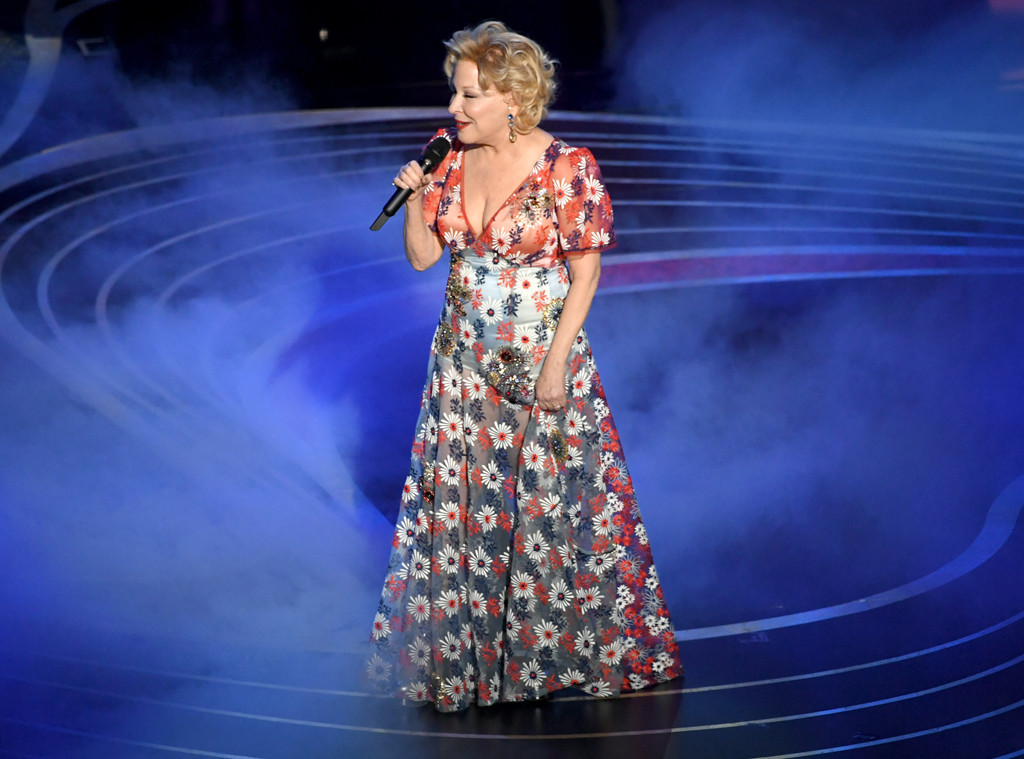 Kevin Winter/Getty Images
Where oh where was Mary Poppins?!
That's the question viewers were asking themselves at the 2019 Oscars when Bette Midler took to the stage to perform.
Because of the Best Original Song nomination, Mary Poppins Returns' "The Place Where the Lost Things Go" was put on display inside the Dolby Theatre.
But instead of Emily Blunt performing the track, it was all Bette.
"So, (drum roll) Ladies and Gentlemen, I will be chanteusing (that's singing) on the Oscars on Feb 24…the nominated song from Mary Poppins…The Place Where Lost Things Go …so excited!!" she shared on Twitter earlier this month.
While her performance was fantastic, some were left wondering why the star of the movie was nowhere to be found.
As it turns out, Emily and her husband John Krasinski didn't attend Sunday's ceremony. In fact, many believe they were snubbed for their roles in Mary Poppins and/or A Quiet Place.
Ultimately, Lady Gaga and team won for Best Original Song thanks to A Star Is Born's "Shallow." The big win came moments after the singer performed the track with Bradley Cooper on stage.
To say it was a moment may just be the biggest understatement at Hollywood's biggest night.
Watch E! News on Monday at 7 p.m. for a recap of the 2019 Oscars.
Source: Read Full Article