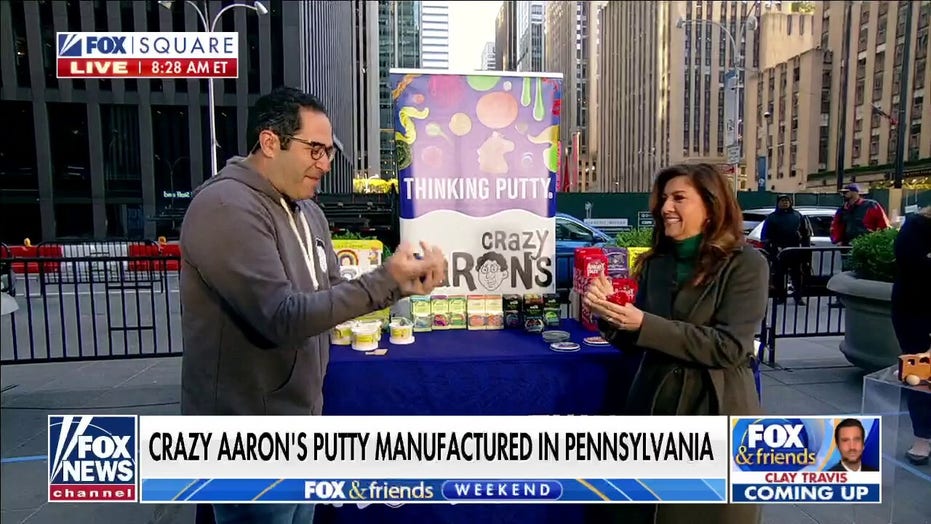 'Made in America' businesses on Fox Square
'Fox & Friends Weekend' highlights businesses with American-made products amid supply chain issues.
There are many USA-made brands to keep in mind when shopping for gifts this holiday season.
The Federal Reserve published a study in April of 2021 estimating that about 200,000 more U.S. businesses closed in the first year of the coronavirus pandemic compared to the number of businesses that closed in years prior.
Buying USA-made goods for loved ones this holiday season is an ideal way to support local communities and impress family members with thoughtful gifts at the same time.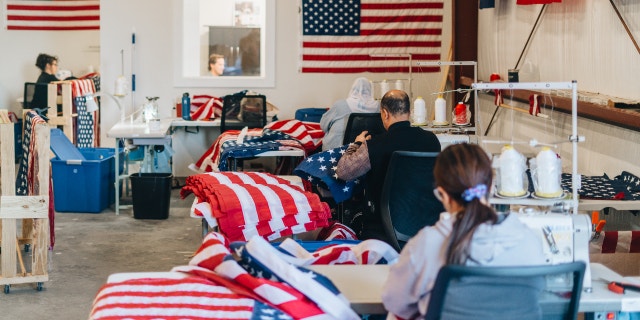 Allegiance Flag Supply workshop (Credit: Allegiance Flag Supply)
The following companies make some or all of their products within the U.S.:
Accessories
American Hat Makers
Duluth Pack
Ezra Arthur
Filson
Fleabags LLC
Gitman Bros
Legend Headware
Overland (some products)
Randolph
Shinola
Tanner Goods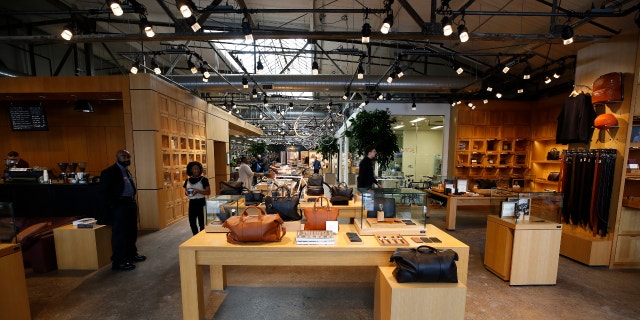 The Shinola store is seen on January 6, 2017 in Detroit, Michigan. (Photo credit should read JEFF KOWALSKY/AFP via Getty Images)
Beauty and Skincare
Badger Healthy Body Care
Coola
Elements of Aliel
Glossier
Jane Iredale
Mineral Fusion
Moody Sisters
OSEA Malibu
Pacifica
Philosophy
Rogue Perfumery
SkinOwl
Footwear
Danner
Esquivel
The Frye Company (some products)
Rancourt & Co.
Red Wing
White's Boots
Wolverine (some products)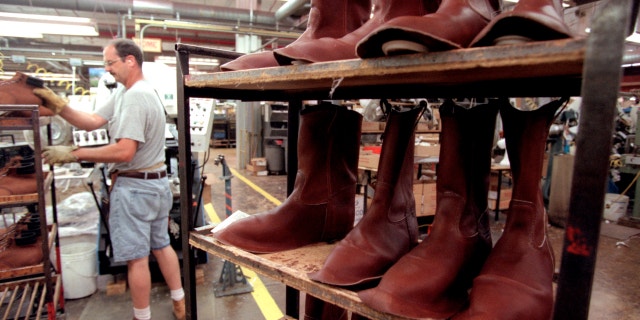 Red Wing, Mn., Tues., May 15, 2001–Tour of Red Wing Boot Co. manufacturing plant and of the S B Foot Tanning Co. ehich is owned by Red Wing and supplies its leather. (DUANE BRALEY/Star Tribune via Getty Images)
Womenswear
AMVi
Billy Reid (some products)
Christy Dawn
Chrome Hearts
Emerson Fry
Gamine Workwear
Hackwith Design House
Imogene & Willie
Karen Kane
L.L. Bean (some products)
Reformation (some products)
Vetta Capsule (some products)
Menswear
Ball and Buck
Billy Reid (some products)
Collard Greens
Ebbet's Field Flannels
Haspel
Huckberry (some products)
L.C. King
L.L. Bean (some products)
Origin Maine
Taylor Stitch
Woolrich (some products)
Household goods and furniture
American Home USA
American Kitchen
American Towels
Anchor Hocking
Authenticity50
Bear Mattress
BedInABox
Brahms Mount
Lodge Cast Iron
Nest Bedding
Made In Cookware
Red Land Cotton
Smithy Ironware
Vermont Wood Furniture
360 Cookware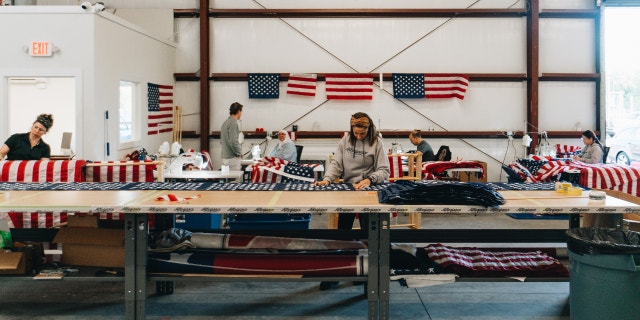 Allegiance Flag Supply workshop (Credit: Allegiance Flag Supply)
Outdoor goods and furniture
Allegiance Flag Supply
Berlin Gardens, LLC.
Breezeta
Flagsource
Highwood USA
LLoyd Flanders
Loll Designs
Polywood
Sister Bay Furniture Co.
Suncast
Troutman Chairs
Woodard
Shoppers can also find American-made products on Etsy, USAStrong.io and on Amazon using a toolbar called Cultivate, which helps online buyers locate goods manufactured in the U.S.
Source: Read Full Article