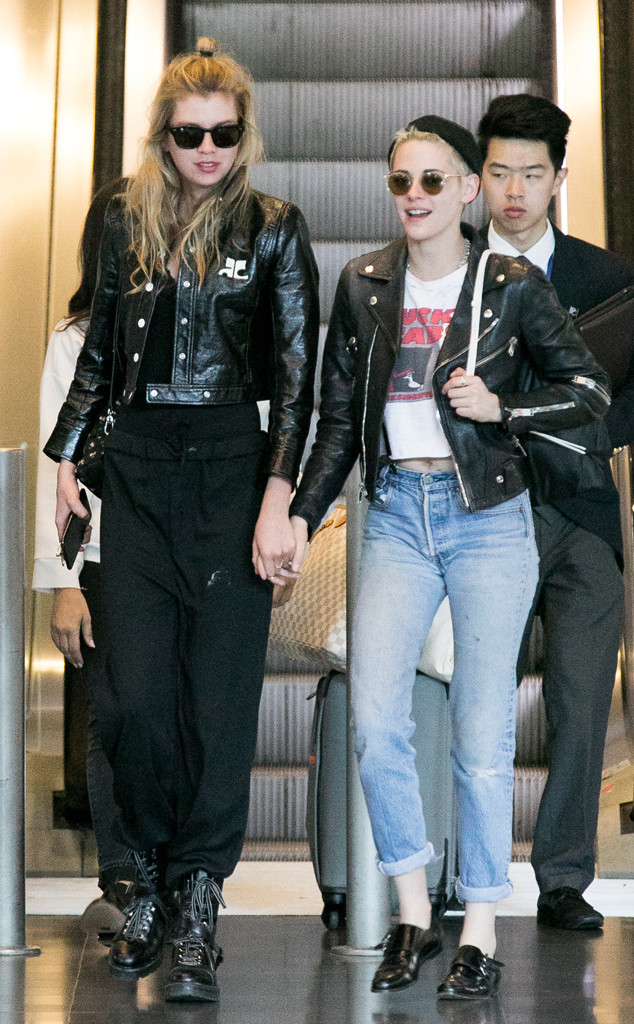 Marc Piasecki/GC Images
Kristen Stewart and Stella Maxwell have gone their separate ways.
Just one day after photos surfaced of the former Twilight star holding hands with a stylish redhead in Los Angeles, E! News is learning more about Kristen's romantic status.
"Kristen and Stella are still in touch, but decided it was best to see other people," a source shared with E! News. "They started to disagree on things and it stopped being fun. Kristen went to Germany to film and they realized that the relationship had run its course and they needed a change."
Our insider added, "It wasn't making sense for them to stay together. They are still friendly and run in the same circle of friends. But Kristen is happy to be back out there and meeting new people."
In other words, the breakup happened long ago and this week's photos are not dramatic by any means.
Fans believe Stella and Kristen started dating in early 2017. And while both parties tried to keep their relationship out of the Hollywood headlines, one actress felt comfortable addressing her thoughts on sexuality.
"Ambiguity is my favorite thing ever. In terms of sexuality? For sure. And also in making films, if you perfectly answer every question, you don't allow for people to have their own experience and really indulge a thought," Kristen shared with Paris-based Mastermind Magazine. "I feel the same way about how we f–k each other. You don't want to know everything all the time."
In fact, Kristen also shared in 2017 that she is open to dating men in the future.
"Yeah, totally. Definitely… Some people aren't like that. Some people know that they like grilled cheese and they'll eat it every day for the rest of their lives. I want to try everything," she explained to Harper's Bazaar U.K. "If I have grilled cheese once I'm like, 'That was cool, what's next?'"
Romance aside, 2019 is shaping up to be a busy year for both Kristen and Stella.
Stella remains one of the most sought after models in the world. As for Kristen, she is rumored to be starring in the highly anticipated Charlie's Angels reboot.
Source: Read Full Article