We've looked after your cultural calendar for you. Here's the ultimate guide to what to see, watch, listen to and attend, as the weather turns chillier.
Contemporary music
Rita Ora, Luna Park Big Top, March 2
There was a time when Rita Ora seemed like just another pop star from the British production line that gave us the big-voiced but increasingly generic likes of Ellie Goulding, Jessie J et al. And while Ora was perfectly successful in the early part of her career, she has more recently felt like the real deal; no longer just a pretty face releasing almost instantly forgettable hits but one whose output now seems to have a bit more substance to it. Of course, she has the obligatory fleet of top-shelf songwriters and producers in her corner but that's hardly something new. Indeed, it brings us nicely to …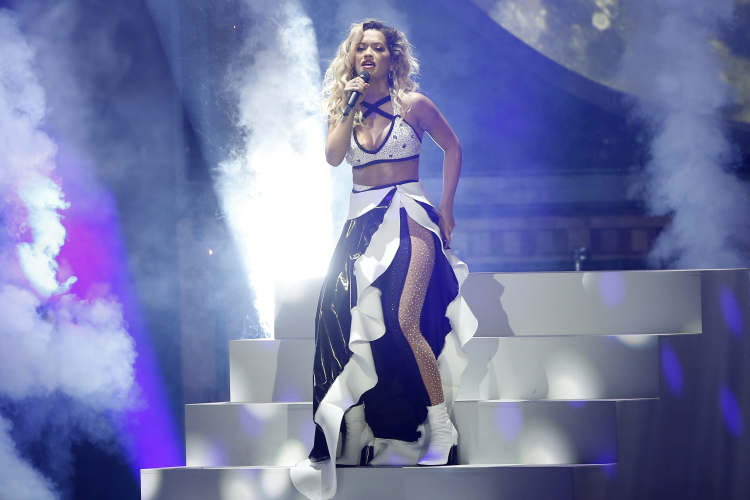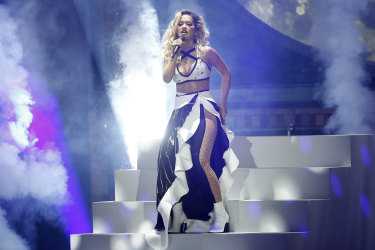 British singer Rita Ora performs during the 2018 Echo Music Awards ceremony.Credit:AP
Matt Corby, Hordern Pavilion, March 29
He'll hate having this brought up but few would have expected the dreamy schoolboy singing pop covers on Australian Idol in 2007 would one day release a bona fide album-of-the-year contender. Such has been the case for south Sydney native Matt Corby and his second album, last year's Rainbow Valley: a blissful trip through psychedelic indie-soul that doesn't even follow a recognisably similar path to the tunes that won him two Song of the Year ARIA awards (Brother in 2012, Resolution in 2013). This will be his biggest Sydney show yet, but if anyone can make a performance in the cavernous Hordern feel intimate, it's this guy.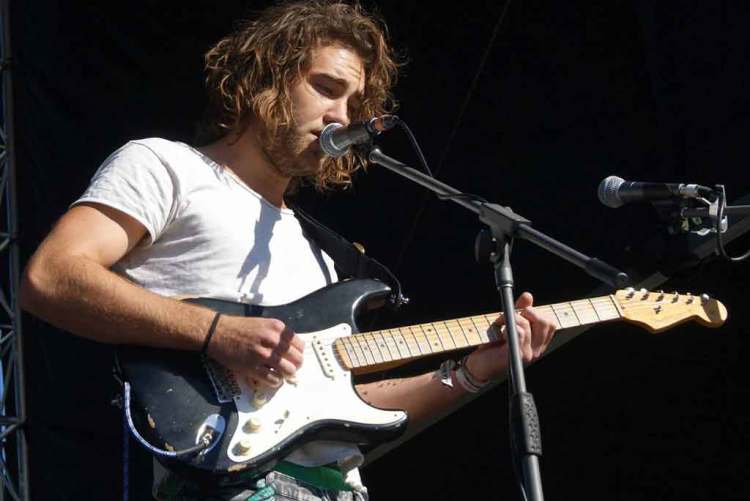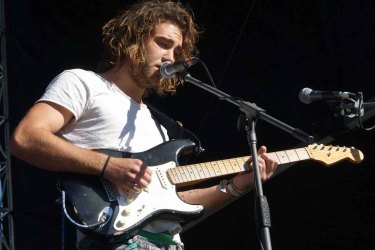 Matt Corby crooning on stage at Groovin the Moo's sell out Bunbury show.Credit:
Bring Me the Horizon, Qudos Bank Arena, April 12
The metalcore purists who were with them from the start will be shaking their heads and loudly tutting right about now but the fact remains: Bring Me the Horizon are now a hard-rock band with an alternative edge. To a broader audience, this is excellent news, and has been ever since Oli Sykes swapped much of his guttural growling of yore for, well, listenable singing on 2015's That's the Spirit. January's Amo is even more accessible, teeming with solid guitar riffs, anthemic choruses and musical ambition. A lounge-pop reinvention a la fellow Sheffield natives Arctic Monkeys might be too much to ask at this point but you never know …
Kylie Minogue, ICC, March 5-6
Kylie Minogue always puts on an eye-catching show.Credit:
Oh, Kylie. Our Kylie. Our golden girl who, despite being at least 15 years past her musical peak (and arguably 30 since her cultural peak), keeps plugging away, putting out an often underwhelming album every few years. But not this time. La Minogue's latest, actually titled Golden and a foray into countryish territory, of all things, turned out to be her most enjoyable offering in quite some time. Add to this the fact she puts on an eye-catching show, lays on the charm onstage and has more proper bangers in her back pocket than some successful artists have songs in their entire careers, and you're onto a winner here.
Arctic Monkeys, Qudos Bank Arena, March 1-2
Having been among the world's most exciting rock bands since their dazzling arrival in 2005, on last year's Tranquility Base Hotel + Casino album Arctic Monkeys re-established themselves as perhaps the planet's most adventurous. With lounge-pop sleaziness moving in on formerly alt-rock terrain, TBH+C suggests the four Yorkshiremen will have to be especially creative with the new live show to give audiences the best of both compelling worlds – it's hard to imagine how the spiky rush of I Bet You Look Good on the Dancefloor will sound next to the lush loucheness of Four out of Five. Can't say we're worried though; they haven't let us down yet.
Iggy Pop, Sydney Opera House Concert Hall, April 15 & 17
There's nothing quite like seeing a genuine rock icon in a venue befitting his exalted musical status. Iggy Pop's early-'70s work with the Stooges would be more than enough for the average legacy; that Michigan's erstwhile Jim Osterberg also has a distinctly fantastic canon of solo material takes him to a rare level. You'll be within your rights to expect material from all eras of his storied career at his shows (especially from Post Pop Depression, his 2016 collaboration with half of Queens of the Stone Age) but if we've learnt anything from Iggy Pop over the years, it's that predictability is not exactly his thing.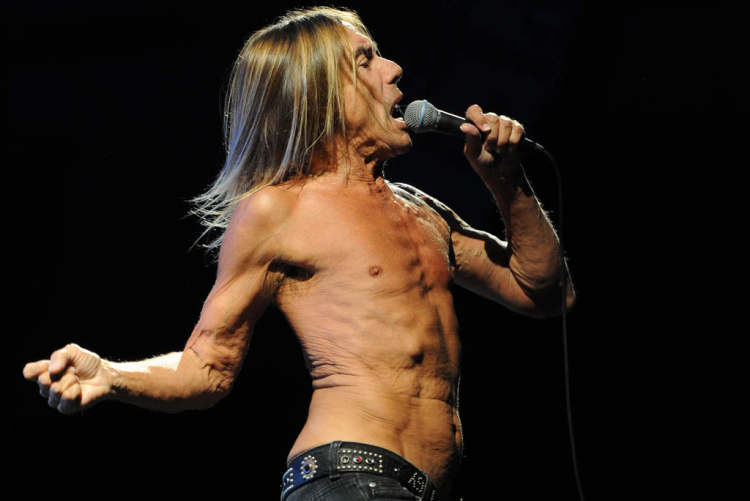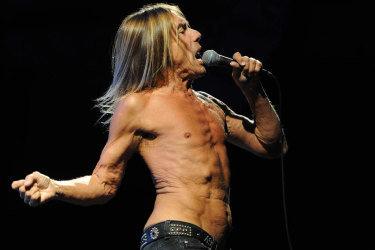 Iggy Pop and the Stooges performing at Festival Hall.Credit:Mal Fairclough
By George Palathingal
Dance
Bonachela/Nankivell/Lane, Sydney Dance Company, Roslyn Packer Theatre, March 26-April 13
The company's 50th anniversary year begins with works choreographed by Rafael Bonachela, the company's artistic director, Gabrielle Nankivell and Melanie Lane. Nankivell and Lane represent the new wave of women making successful careers as Australian contemporary choreographers. In this triple bill Nankivell's work, called Neon Aether, and Bonachela's work Cinco, are premieres while Lane's work, Woof, was a highlight of Sydney Dance Company's New Breed season in 2017. Woof? No, there are no barking dogs on stage. In this work "woof" seems more like a reference to the crosswise thread in woven fabric as the group of 12 dancers stay close to one another threading their way through the choreography in their flesh coloured costumes.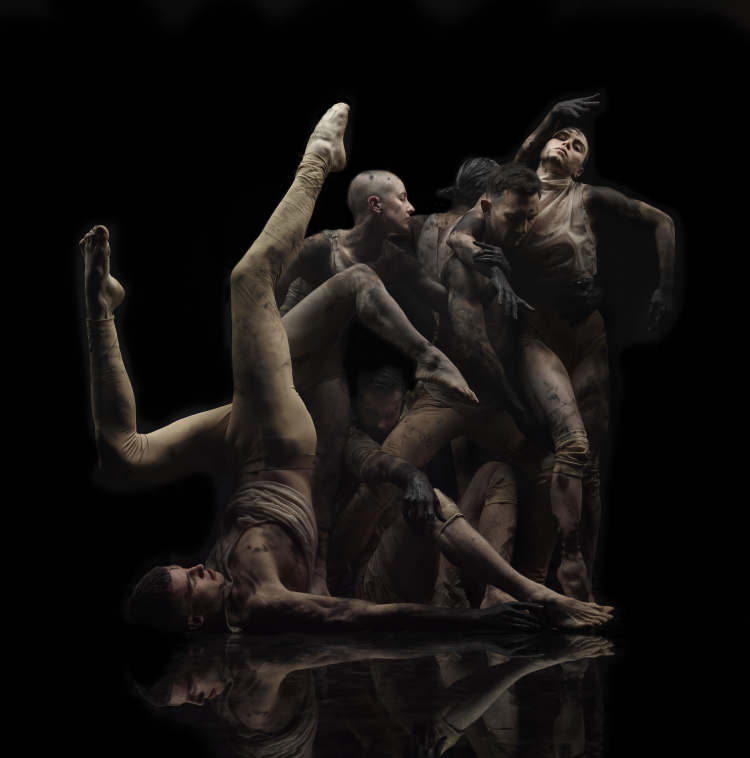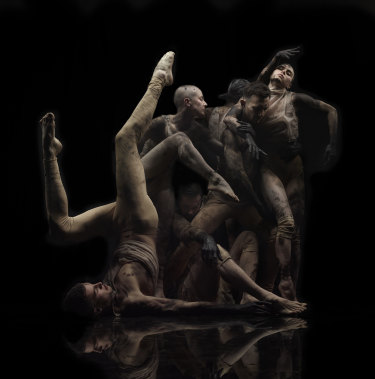 Sydney Dance Company is celebrating its 50th anniversary year.Credit:
Verve, The Australian Ballet, Joan Sutherland Theatre, April 5-25
Verve is the umbrella title for three ballets choreographed by resident choreographers of the Australian Ballet, Stephen Baynes, Tim Harbour, and the newest resident choreographer, Alice Topp whose Aurum will be performed for the first time in Sydney. Aurum, the Latin word for gold, was a critical success at its Melbourne premiere last year and will travel to New York in May. In Aurum, Topp links the Japanese art form of using liquid gold to mend broken pottery with the way we look at our own scars, fractures and history. Just as the Japanese repairs leave the object more beautiful than before so too do people rebuild and repair until, Topps says, there's "a new illuminated, transformed you".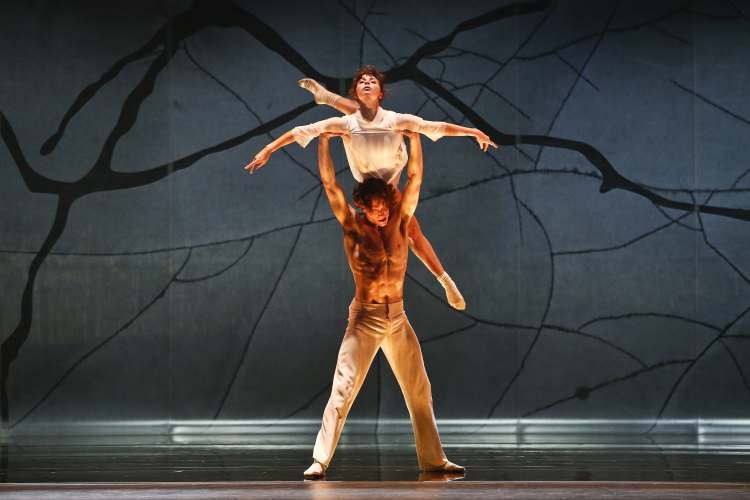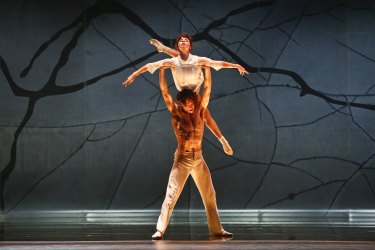 Callum Linnane and Coco Mathieson in Verve.Credit:
Dangerous Liaisons, Queensland Performing Arts Centre,  March 22-April 6
Carmen, Adelaide Festival Theatre, March 8-10
Two ballets, one in Brisbane and the other in Adelaide, interpret tales first told in books, one in the 18th century, one in the 19th century and both later adapted to the stage, screen or opera. In Brisbane the Queensland Ballet is premiering Dangerous Liaisons choreographed by Liam Scarlett, the company's artistic associate and the Royal Ballet's artist in residence. Well known for his narrative ballets, among them Frankenstein and Sweet Violets (about Jack the Ripper), Scarlett should have fun creating Dangerous Liaisons. Prepare for a decadent story of seduction and lies within the French aristocracy just before the French Revolution. Just as Scarlett was nurtured at the Royal Ballet the Swedish dancer, Johan Inger, was nurtured by Jiri Kylian who changed the direction of contemporary dance as the acclaimed artistic director of the Nederlands Dans Theater. Inger, now a choreographer, is bringing his prize-winning ballet, Carmen, to the Adelaide Festival where the Dresden-based Semperoper Ballet will present its Australian debut. This Carmen is seen through the eyes of a boy who watches the passion and destruction of Carmen once described as a woman "who will destroy men – and must therefore be destroyed".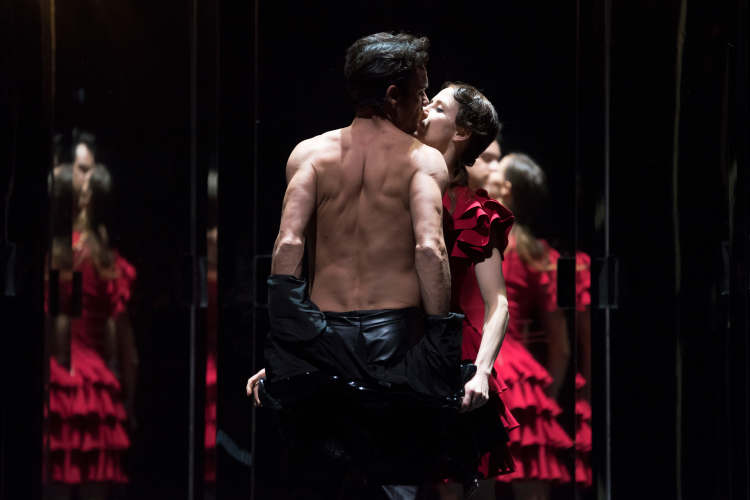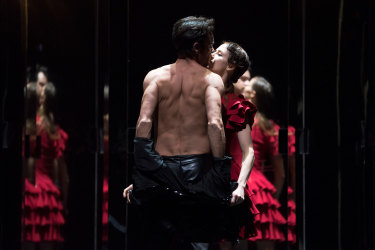 Carmen will be at the Adelaide Festival.Credit:
Swan Lake, Palace Cinemas,  April 12-17
Ask anyone to name a ballet and almost everyone will say Swan Lake, whether they've seen it or not. It's a must for newcomers to ballet but all Swan Lakes aren't the same. Some are dodgy productions with painted backdrops and performed by dancers who look tired and occasionally try to hide a yawn. We can count on the major ballet companies to put on a decent, if not fabulous show but we can't always travel to capital cities or around the world to see the very best. That's where a film steps into the scene. This April we can go to the cinema instead to see one of the best companies in the world, the Paris Opera Ballet, perform Rudolf Nureyev's production of Swan Lake.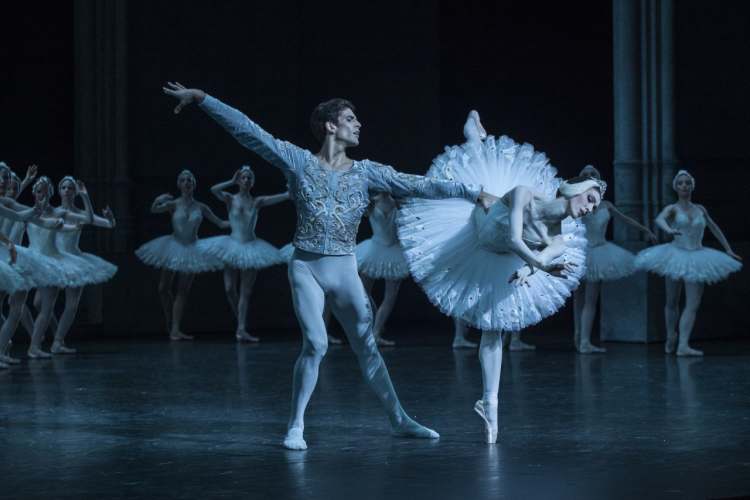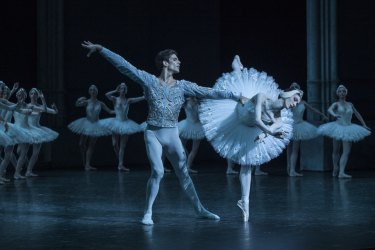 The Paris Opera Ballet perform Rudolf Nureyev's production of Swan Lake.Credit:
Giselle, Sydney Opera House, May 1-18.
If Swan Lake is No. 1 on the list then Giselle is the second. The tale of a fragile peasant girl betrayed by a prince has been staged so many times but Maina Gielgud, the former artistic director of the Australian Ballet, has made it her own since 1986 when the company performed it for the first time. You can be sure that wherever Maina goes around the world, Giselle is bound to follow.
By Valerie Lawson
Art
The National 2019: New Australian Art, Art Gallery of NSW, March 29-July 21; Carriageworks, until June 23; Museum of Contemporary Art, until June 23
This year sees the second instalment of The National, a collaborative survey of contemporary Australian art spread across three of Sydney's major exhibition spaces. The show will include 65 artists working in a range of media, from painting and sculpture to video, installation and performance. The list includes a few familiar names (Tony Albert, Nicholas Folland, Linda Marrinon, etc.) but most of the participants are young and relatively unknown. This makes the show an experiment that could succeed or fail depending on the acuity of the curators' choices. Experience suggests that such events are best approached with an open mind but diminished expectations.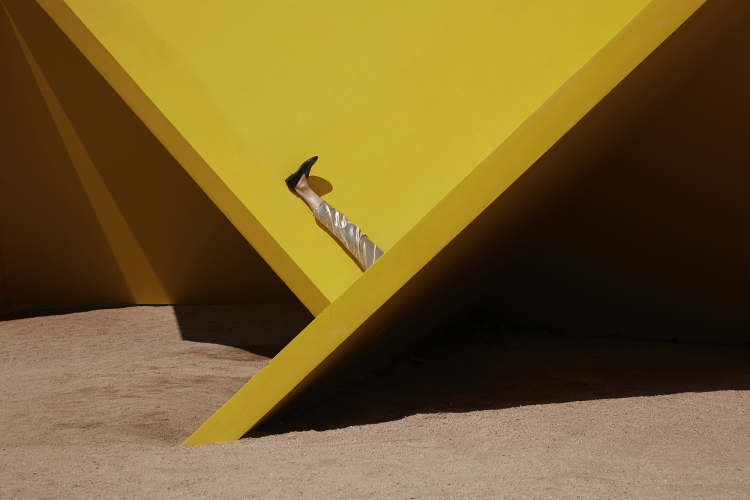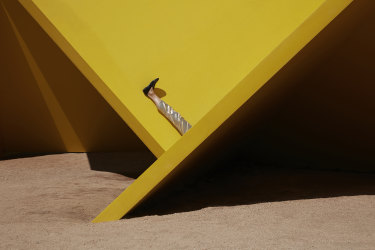 Eugenia Lim's The Australian Ugliness will be exhibited as part of The National.Credit:
Archibald, Wynne and Sulman Prizes, Art Gallery of NSW, May 11-September 8
In this world nothing is certain apart from death, taxes and the Archibald Prize. This venerable portraiture award invariably draws more visitors to the Art Gallery of NSW than any other exhibition. It is, however, very far from being the aesthetic highlight of the year. As usual, prize season raises many vital questions. Could the trustees possibly cram in more Archibald finalists than they did last year? Will the Wynne Prize for landscape be completely dominated by indigenous art for the third time in a row? Will the Sulman continue to be the most disorderly, bizarre art competition in Australia? For all this and more …
Janet Laurence: After Nature, Museum of Contemporary Art, March 1-June 10
For the past 30 years Janet Laurence has been exploring unusual ways to make artworks about the natural world. She has dabbled in alchemy; assembled animal, vegetable and mineral specimens into vitrines; made installations that resemble laboratory tables; drawn on video footage of rare creatures in the wilderness. This concerted focus on the environment makes Laurence a highly topical artist, and the contemporary art scene loves those who grapple with such big, geopolitical issues. This first museum survey of Laurence's work will seek to prove that her installations transcend the feel-good politics and succeed on every level.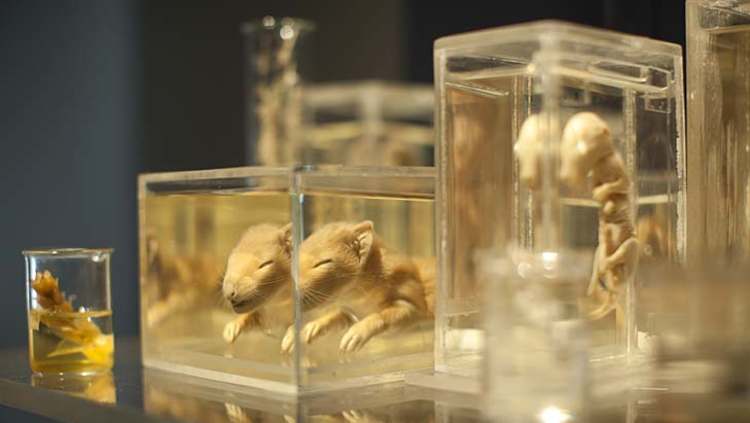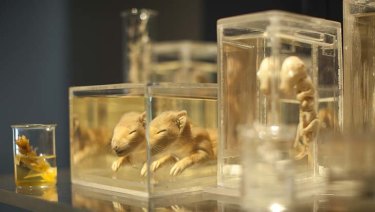 Janet Laurence's art is intensely interested in the natural world.Credit:Bonnie Elliott
Dobell Drawing Prize, National Art School Gallery, March 28-May 25
Many would argue that drawing is the basis of all art. This has been a consistent part of the teaching philosophy of the National Art School, and so it is only natural the Dobell Drawing Prize should find a home within this institution. You may recall the prize was once hosted by the Art Gallery of NSW, which transformed it into the Australian Drawing Biennial, selected by a curator. In response to popular demand the Dobell Foundation has created a new $30,000 prize, which will run on alternate years to the Biennial. A prize gives everyone a go, and should lead to a much greater variety of work.
Suzanne Archer: Song of the Cicada, Campbelltown Arts Centre, March 23-May 5
Suzanne Archer held her first solo exhibition in Sydney in 1969, four years after she had arrived from England. Young and glam, she made an instant impression, attracting attention from the press and the TV. Fifty years later, an extensive exhibiting career is being celebrated with a retrospective at the Campbelltown Arts Centre. Having never settled into either abstract or figurative camps, Archer has continued to make large-scale paintings and sculptures with incredible vigour. Much of her later work is dark, gothic and confronting. It's a testament to an artist who has always followed her own path with never a thought of compromise.
The Essential Duchamp, Art Gallery of NSW,  April 27-August 11
Marcel Duchamp (1887-1968) was one of the most influential artists of the 20th century, but for much of his life he could hardly be bothered making art. Duchamp will always be known as the inventor of the Readymade – a signed porcelain urinal, a metal bottle rack, a bicycle wheel attached to a stool. He scandalised New York with his painting Nude descending a staircase (1912), and drew a moustache on the Mona Lisa. Part trickster, part philosopher, the urbane Frenchman eventually announced that he'd given up art in favour of chess. This touring show, organised by the Philadelphia Museum of Art, will have been seen in Tokyo and Seoul before it reaches Sydney.
Just Not Australian, Artspace,  until April 28
Unashamedly political, this provocative exhibition asks questions of Australian nationhood in an age of deep ideological division. Works by 19 artists will investigate what it means to be "unAustralian" – a charge levelled at the duo Soda_Jerk last year, because of their satirical video, Terror Nullius. This piece is included in the exhibition, along with suitably spiky contributions by artists from different cultural backgrounds. The show is predicated as a protest against the growing "us and them" mentality that has infected local politics. The weapons of choice are black humour, pathos and righteous indignation.
Terracotta Warriors and Cai Guo-Qiang, National Gallery of Victoria, May 24-October 13
OK, this one requires a little travel, but the combination of the terracotta warriors from Xi'an and China's master of contemporary spectacle, Cai Guo-Qiang, is a must-see. The 2000-year-old warriors were last shown in Australia in 2011, and part of the fascination is to see what new discoveries have been made. Cai Guo-Qiang, who designed the opening and closing ceremonies of the 2008 Beijing Olympics, and made large-scale works in Brisbane and Sydney, will be bringing new work to Melbourne. As a bonus, you might also like to catch Hans and Nora Heysen: Two Generations of Australian Art, the NGV's retrospective of a famous father and daughter (March 8-July 28).
By John McDonald
Classical music
Scottish Fantasy, Sydney Symphony, Sydney Opera House, March 7-9
Sometimes I just need a fix of glorious fiddle-playing and luscious symphonic sounds. This is it. Violin soloist Tianwa Yang learnt her trade under the legendary Isaac Stern, which will stand her in good stead for Bruch's exhilarating (and crazy virtuosic) Scottish Fantasy. It's paired with a Richard Strauss tone poem – his lush, lightning rattle through Macbeth – and Mendelssohn's intoxicating Scottish Symphony. Go on. Treat yourself. I'm going to.
Violin soloist Tianwa Yang.Credit:Andrej Grilc
Beethoven & Prokofiev, Australian Chamber Orchestra, City Recital Hall, March 12-16; Newcastle City Hall, March 7
Lorenza Borrani made her Australian debut directing the ACO in 2016 and it was immediately clear that she had to come back, and soon. Now she leads the orchestra again, this time playing Prokofiev's trenchant Violin Sonata No. 1 in a new arrangement for strings, by Borrani herself, and Beethoven's final String Quartet, Opus. 135. Between the two, she introduces us to Bulgarian-British composer Dobrinka Tabakova's Such Different Paths, which offers a radiant antidote to darkness. It will be by turns gripping and revelatory.
Easter Oratorio, Pinchgut Opera, City Recital Hall, April 7
Anna Dowsley will perform part of Bach's Easter Oratorio.Credit:
In 2019, Pinchgut Opera continues to expand its year-round offering: two productions, concerts in Melbourne and now a recital for Easter. Bach's Easter Oratorio is often performed by choirs but here it's strictly one voice per part, showcasing the collective and individual artistry of Alexandra Oomens, Anna Dowsley, Richard Butler, David Greco and Andrew O'Connor. Plus your chance to hear an Australian premiere of 340-years-young Georg Philipp Telemann's Thunder Ode, played by the Orchestra of the Antipodes and directed by conductor and artistic director Erin Helyard.
Sizzle, Ensemble Offspring, Petersham Bowling Club, April 28
What happens when a bunch of extraordinary musicians pop down to their local bowlo of a Sunday afternoon? Things begin to sizzle, that's what. Ensemble Offspring is best known for its daring performances of cutting edge new sounds in concert halls around the world, but one of the things I love about this group is that while they take music-making seriously, they also want you to know it's about creativity and fun. Expect anything and everything from avant-garde atonalism to pop music, not least a local primary school band playing world premieres. Sizzle is family-friendly, it's raucous and it's FREE.
Power Chords, The Song Company, Lendlease Darling Quarter Theatre, May 7
Look, this could be just weird, but it could be completely mind blowing. The Song Company is performing the music of 12th century Magister Perotin (Perotin the Great), whose liturgical settings echoed through Paris' Notre Dame Cathedral from around 1160, sung by male voices of the Song Company, next to the original music of Omnific, a three-piece progressive instrumental band from Melbourne made up of two basses and one drummer. Haunting fantasies? Echoing voices? Labyrinths of sound? Who knows? But it's a great example of bold and creative programming and an exciting bringing together of old and new.
ZOFOMOMA, City Recital Hall, May 13 & 25
Eva-Maria Zimmermann and Keisuke Nakagoshi are the Twenty Finger Orchestra, ZOFO for short. They're bringing their hit show, ZOFOMOMA, to Sydney as part of Musica Viva's International Concert Season and it looks amazing. Taking inspiration – but not music – from Mussorgsky's Pictures at an Exhibition, they have invited 15 composers to write works inspired by a picture they love. The two pianists have then curated the sights and the sounds into an exhibition to be viewed in real time as the other spectacle – two people, four hands, 20 fingers and one piano – plays out on stage.
By Harriet Cunningham
Theatre
Mosquitoes, Sydney Theatre Company, Drama Theatre, April 8-May 18
Alice is a particle physicist working at the Large Hadron Collider. Her sister Jenny stays home, cares for their demented mother and trusts her horoscope more than medical science. This isn't the first time playwright Lucy Kirkwood has interwoven family drama with moral questions about science and scientists. Her fine play The Children, which the STC produced last year, saw three nuclear scientists brought together after a disaster at a power station. Kirkwood has never shied away from complex ideas. And this tale of two sisters is full of them – about science, intelligence, sibling rivalry and global catastrophe. It is directed by Jessica Arthur.
The Sydney Theatre Company's production of Cat on a Hot Tin Roof stars Pamela Rabe, Zahra Newman and Hugo Weaving.Credit:Rene Vaile
Cat on a Hot Tin Roof, Sydney Theatre Company, Roslyn Packer Theatre,  April 29- Jun 8
Director Kip Williams turns his assured eye to the big daddy of family battles in Tennessee Williams' classic. On a steamy evening in the Mississippi Delta, a wealthy southern family gathers to celebrate the patriarch's birthday as secrets, lies, avarice and frustrated desires unfold. There have been many cats on this hot tin roof over the years. Elizabeth Taylor, Kathleen Turner, Scarlett Johansson and Jacqueline McKenzie have all been drawn to the role of Maggie the Cat – the seductive, determined woman spurned by her closeted husband Brick. Now Zahra Newman (The Book of Mormon, Random) goes on the prowl. She is among the fine cast assembled to slug it out, with Hugo Weaving as Big Daddy and Pamela Rabe as Big Mama.
Barbara and the Camp Dogs, Belvoir Theatre, April 4-28
The band is back together. That's good news if you missed it last time. Ursula Yovich (Barbara) and Elaine Crombie (Rene) return to their roles that rocked audiences a year ago. Belvoir's stage becomes a sticky-carpet pub in which the Camp Dogs band rage against racism and much more. "This is the meanest, pettiest, most ungenerous country in the world," says rock- chick Barbara. Barbara's anger is counterbalanced by cousin Rene's humour in this piece – more road trip play with music than straight musical – and co-written by Yovich and Alana Valentine. To get up close to the action, seats are available on stage.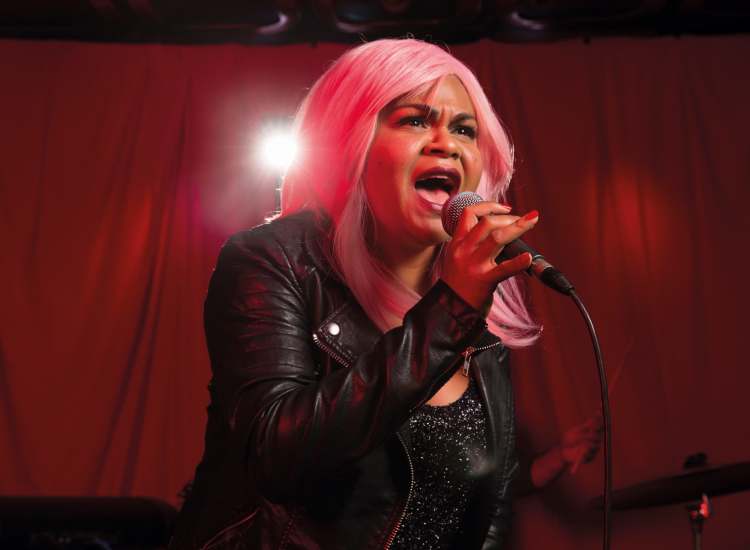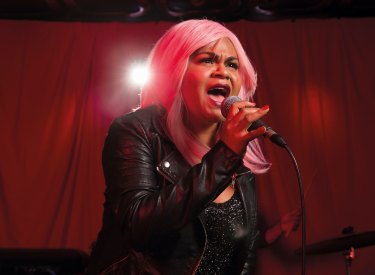 Ursula Yovich stars in Barbara and the Camp Dogs. Credit:Daniel Boud
West Side Story, Handa Opera on Sydney Harbour, Mrs Macquarie's Point, March 22-April 21
Opera Australia's annual outdoor production at Mrs Macquarie's Point is an early autumn treat. But this is the first time the opera company has presented an evergreen musical there. We have suspended disbelief over the years to enjoy the balmy harbourside backdrop to the blazing Egyptian desert (Aida), Spanish bullring (Carmen) and snow-bound Paris (La Boheme), so why not Manhattan's more raffish streets? Leonard Bernstein's 1951 musical is a modern retelling of Romeo and Juliet with rival street gangs the Sharks and Jets instead of Montagues and Capulets. Francesca Zambello directs, with Alexander Lewis and Julie Lea Goodwin the star-crossed lovers Tony and Maria. Dance critic Valerie Lawson also opted for West Wide Story as a top pick for dance lovers.
American Psycho, Hayes Theatre, May 10-June 9
A violent serial killer might not seem a natural subject for a musical. But the little Hayes Theatre has an impressive track-record of staging vivid, top notch music-theatre productions. After spiking plans to stage the work last year due to a licensing issue, American Psycho finally gets its blood-spattered Australian outing. Based on Bret Easton Ellis' controversial 1991 novel, the book was sold in plastic wrap in some countries because it was considered so disturbing. Since then it has become a horror-comedy movie. By day, Patrick Bateman is a Wall Street banker amid 1980s' glittery excess. By night, his indulgences take a different form. Directed by Alexander Berlage (Cry Baby, There Will be a Climax) it stars Ben Gerrard as the buffed and beautiful all-American psycho.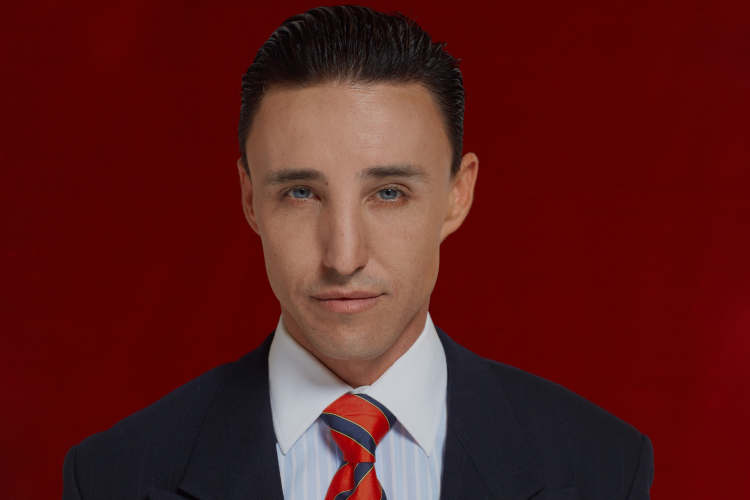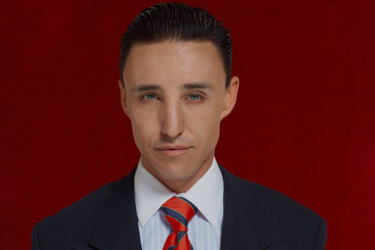 Ben Gerrard as the buffed and beautiful all-American psycho.Credit:
Prima Facie, Griffin Theatre, May 17-June 22
As a playwright and lawyer, Suzie Miller is uniquely placed to pen a work that puts our legal system in the dock. Prima Facie is an indictment of the way women who have experienced sexual violence are treated by the justice system. The multi-talented Kate Mulvaney stars as Tessa, a hot-shot criminal lawyer who loves to win at all costs. Tessa has carved a career defending the indefensible. But when her personal life and the criminal justice system collide she is forced to reassess. Griffin has long been the home of new Australian work. Its artistic director Lee Lewis directs this one-woman play that won the 2018 Griffin Award.
By Joyce Morgan 
World/Cabaret/Jazz/Blues
Silkroad Ensemble, Concert Hall, March 9 
Like Martin Luther King, the great cellist Yo-Yo Ma had a dream. He would bring together musicians from the many countries through which the Silk Road used to run, and forge a cross-cultural collaboration that would reassert unity over division. That was 20 years and seven albums ago, and today's ensemble draws on music that stretches from China to Western Europe; that juxtaposes Sandeep Das' tabla with Cristina Pato's Galician bagpipes; Mike Block's cello with Kayhan Kalhor's spiked fiddle. This is no po-faced musicological exercise, however, but an ongoing expression of communal joy.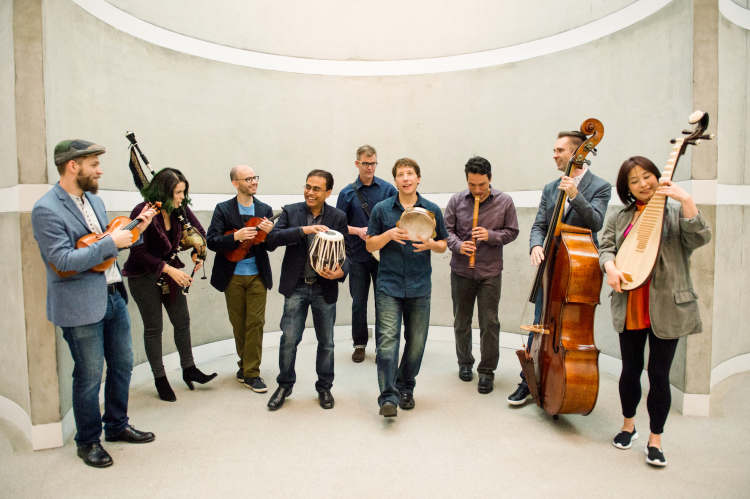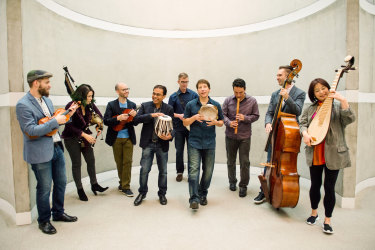 Silkroad draws on music that stretches from China to Western Europe.Credit:
Four, Camelot Lounge, March 24
Between them they must share more than two centuries of singing experience, because for decades Marie Wilson, Sandie White, Joy Yates and Susan Gai Dowling have been pre-eminent on Sydney's jazz scene. Last year they linked up, simply calling themselves "Four", and now comes a second gig. The band's name reflects the humility among four women who have long known that ego is the first thing left at the door when you set out to engage in jazz at a high level – a level more than sustained by pianist Dave MacRae, bassist Craig Scott and drummer Laurie Bennett.
Juan de Marcos Afro-Cuban All Stars, Blacktown Workers Club,  March 29;  City Recital Hall, March 30.
A musical institution returns, bringing with it the world's slipperiest grooves. Cuban tres player and singer Juan de Marcos Gonzalez used to lead Sierra Maestra, and then assembled the all-star band that became a worldwide sensation, thanks to being championed by Ry Cooder and filmed by Wim Wenders for the unforgettable documentary The Buena Vista Social Club. Of course many of the greats have now died, but rebirth is inevitable, and Gonzalez' band keeps alive a sumptuous tradition of romance and dance via their gorgeous songs, fine singing and playing, and those irrepressible grooves.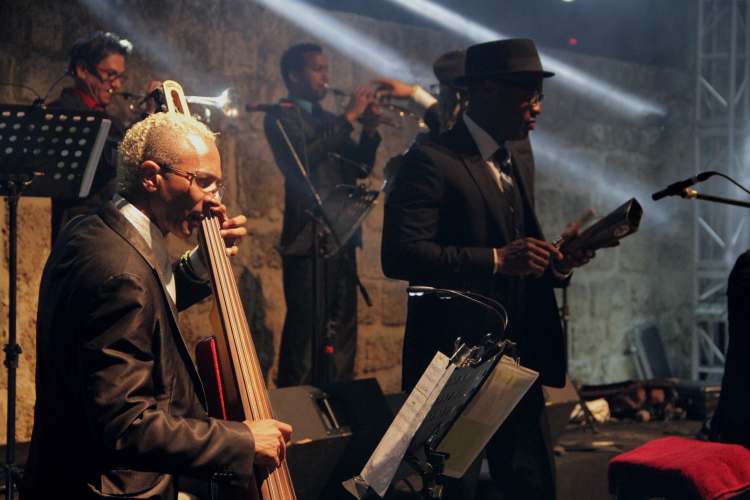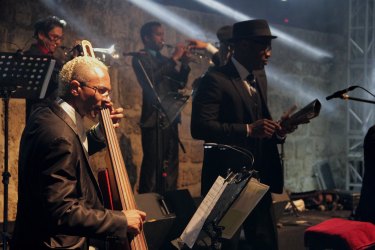 The Afro-Cuban All Stars keeps alive a sumptuous tradition of romance and dance.Credit:
Eishan Ensemble, Venue 505, March 31 
Anyone lucky enough to see William Zappa's The Iliad Out Loud during Sydney Festival has already been beguiled by the musicianship of Hamed Sadeghi, who plucked assorted exotic strings behind Homer's great epic. Eishan Ensemble plays Sadeghi's compositions, which draw on his background in Persian traditional and classical music, and his knowledge of western classical music and jazz. Here he plays tar (a fretted relation of the lute), which, despite its bright metallic sound, can make music of quiet rapture. The opulent ensemble sound comes from exceptional musicians playing reeds, classical guitar, double bass and percussion.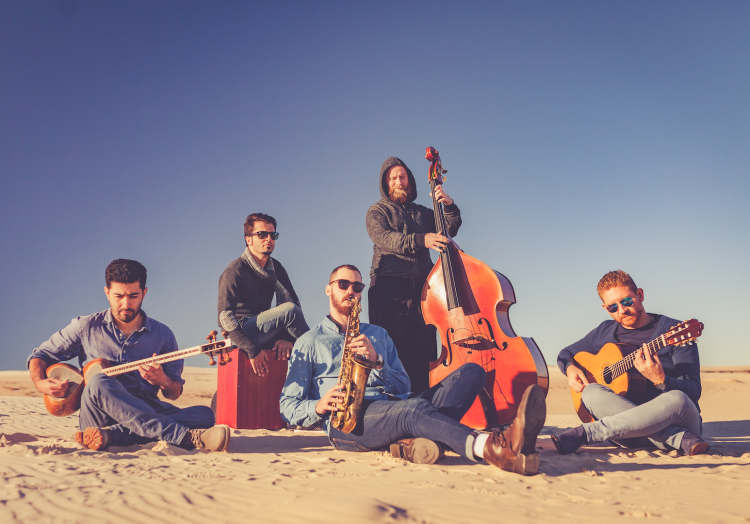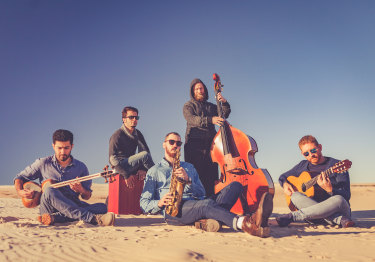 The Eishan Ensemble features exceptional musicians.Credit:
The North, F616, April 27
Canadian pianist David Braid links up with fellow Arctic dwellers Mike Murley (tenor saxophone, Canada), Johnny Aman (bass, Sweden) and Anders Mogensen (drums, Denmark) to form the North. Together they craft jazz that can be redolent of snowy climes, pack ice and humanity being as a fragile blip on the surface. But that doesn't mean they don't also swing like hell – it's probably a useful way of keeping warm, after all – and unleash sonic avalanches that will have you ducking for cover. This is the first Australian visit by these outstanding players.
Goran Bregovic and his Weddings and Funerals Band, Concert Hall, May 13
"I always believe that if we don't have fun on stage, no one will have fun with us," Goran Bregovic once told me in an interview. Fun? There must be a stronger word than that for something as explosive, ecstatic, cross-cultural and cross-generational as what Bregovic cooks up with his wonderful Weddings and Funerals Band. This is untamed Balkan Gypsy music of such swaggering power and energy that it could wilt pot-plants at 50 metres (were the Concert Hall so decorated). Here he adds the swooning beauty that is to be found in his new Three Letters from Sarajevo opus.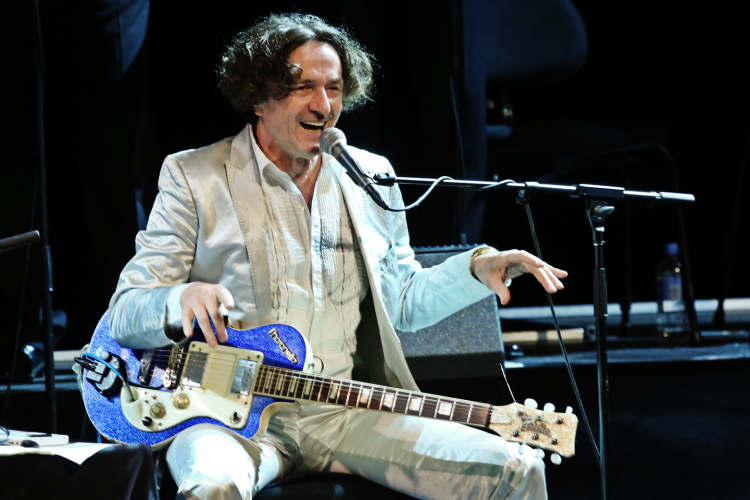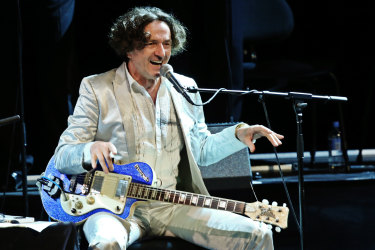 Goran Bregovic delivers Balkan Gypsy music with swaggering power and energy .Credit:Prudence Upton
By John Shand
Film
Hotel Mumbai, opens March 14
Films about terrorist attacks can be difficult viewing. For this gripping Australian thriller, writer-director Anthony Maras focuses on the unlikely heroes and the victims in the 2009 terrorist attacks in Mumbai, drawing on a documentary about what happened inside the Taj Mahal Palace hotel. "The servants, cooks and waiters of the hotel were the real heroes," co-writer John Collee says. The impressive cast for a film largely shot in Adelaide includes Dev Patel as one of those waiters, Jason Isaacs as a Russian hotel guest, Armie Hammer and Nazanin Boniadi as a couple trapped with their baby in the hotel for four days and Tilda Cobham-Hervey as their nanny.
Dev Patel as Arjun in Hotel Mumbai, shot in Adelaide and Mumbai and directed by Australian Anthony Maras.Credit:
Triple Frontier, Netflix, opens March 15
With Roma, Birdbox and Black Mirror: Bandersnatch, streaming service Netflix has released some of the most talked about films of recent months. Another one full of promise – sight unseen – is this action thriller from J.C. Chandor, who has started his three-from-three directing career with Margin Call, All Is Lost and A Most Violent Year. Ben Affleck, Oscar Isaac, Charlie Hunnam, Garrett Hedlund and Pedro Pascal play a five former Special Forces operatives who reunite to rob a drug lord in South America. Chandor co-wrote the script with Mark Boal, writer of The Hurt Locker, Zero Dark Thirty and Detroit.
Burning, opens April 18
With Roma and Cold War easily two of the best films at the Oscars this year, what a time it is for so-called foreign-language cinema. One of autumn's best is this slow-burning romantic thriller from South Korean director Lee Chang-dong (Secret Sunshine, Poetry) about a bashful aspiring writer (Yoo Ah-in) who falls for a charismatic former classmate (Jun Jong-seo) then becomes a rival for her affections with a suave playboy (Steven Yeun) who likes to burn down greenhouses. It's a beautifully crafted, impressively acted adaptation of a short story by Haruki Murakami.
Avengers: Endgame, opens April 25
Last seen, Black Panther, Dr Strange and Spider-Man were among the superheroes reduced to dust at the end of Avengers: Infinity War. The Marvel movie became the biggest hit in Australian cinemas last year, taking $61.8 million, and was the fourth highest-grossing movie of all-time worldwide. So there is plenty of interest in what directors Anthony and Joe Russo have planned for the second part of the story. In December, the trailer was watched 289 million times in 24 hours. Infinity War had the Avengers and the Guardians of the Galaxy team up to stop Thanos collecting the powerful Infinity Stones and wiping out half of humanity. How it ends has been the subject of much internet speculation.
Top End Wedding, opens May 2
A warm-hearted reception at Sundance was an encouraging start for a romantic comedy directed by Wayne Blair (The Sapphires) and set in the wildly photogenic Northern Territory. He re-teams with Miranda Tapsell, the Sapphires' star who co-wrote the script and plays an Adelaide corporate lawyer who heads to the Top End with her fiance (Gwilym Lee, who was Brian May in Bohemian Rhapsody). They have just 10 days to find her Indigenous mother (Ursula Yovich), reunite her parents and pull off a dream wedding. As well as Tapsell's vibrant charm, the film showcases the stunning Territory and Tiwi Island.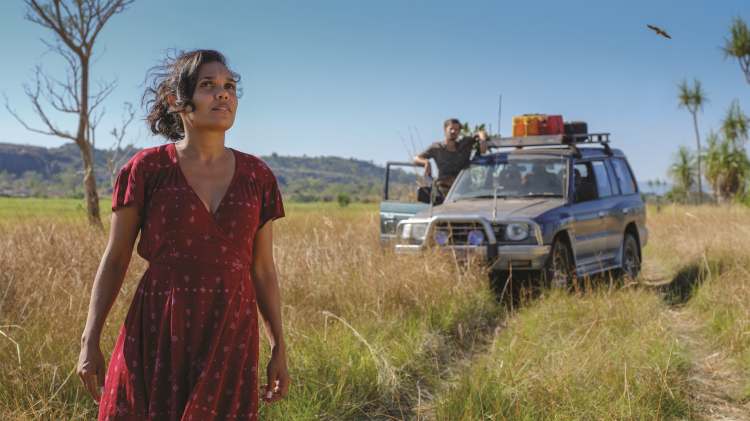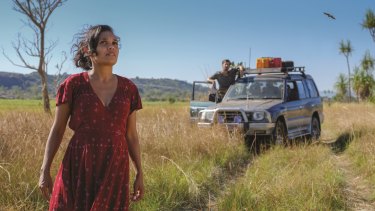 Miranda Tapsell in Top End Wedding. Credit:Screen Australia
Rocketman, opens May 30
It could be a real worry that Elton John and husband David Furnish are among the producers of a movie about the musical superstar's life, though it seemed to work with Queen on Bohemian Rhapsody. Described as being "based on a true fantasy", Rocketman stars Taron Egerton as the musician born Reginald Dwight who rises to superstardom as he battles depression and drug abuse and learns to accept his sexuality. Jamie Bell plays lyricist Bernie Taupin with Richard Madden as manager John Reid and Bryce Dallas Howard as Reg's mum Sheila Dwight. It's directed by Dexter Fletcher, who took over when Bryan Singer was sacked on Bohemian Rhapsody. With so many great songs, it seems irresistible.
Alliance Francaise French Film Festival, Palace Norton Street, Verona and Central, Chauvel, Cremorne Opheum, March 5-April 10
This always popular celebration of French cinema has its 30th anniversary this year, with the biggest line-up of films to date – 54. Some of the country's biggest filmmaking names are represented including Jean-Luc Godard (experimental film The Image Book), Claire Denis (sci-film film High Life), Olivier Assayas (witty drama Non-Fiction), Francois Ozon (drama By The Grace of God) and Jacques Audiard (western The Sisters Brothers). The festival opens with Pierre Salvadori's The Trouble With You, a screwball comedy about a detective (Adele Haenel) who tries to right a wrong commited by her late husband by freeing an innocent man (Pio Marmai) from jail. Also screening is a restored version of the 1961 classic Last Year At Marienbad.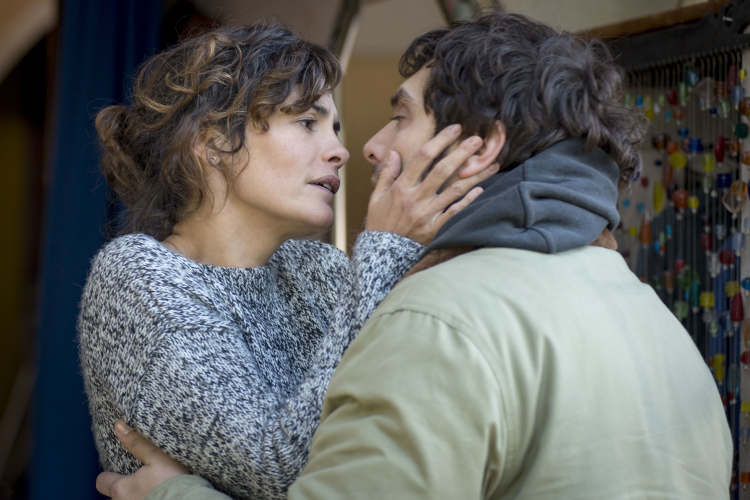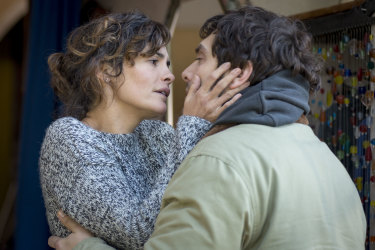 The Trouble With You opens the Alliance Francaise French Film Festival.Credit:
Sydney Film Festival, State Theatre, Event Cinemas George Street, Dendy Opera Quays and other venues, June 5-16
It's too early to know what will be screening but you know what you'll get with the Sydney Film Festival: 12 jam-packed days of international cinema including a competition for "courageous, audacious and cutting edge" films, the best new documentaries, intriguing sidebar programs, a batch of new Australian films and a solid range of talks and events at the Festival Hub. Buy a subscription to watch films every day or night. Or buy a book of 10, 20 or 30 tickets – share with a loved one or friend – and plot your own course through the darkness.
By Garry Maddox
Festivals
Sydney Design Festival, across Sydney, March 1-10
The Museum of Applied Arts and Sciences' annual festival has the theme "Accessing Design", which prods designers to consider how our understanding of design can be broadened and the way design can cross disciplines, culture and ideology. Highlights include:  Akira Isogawa in conversation at the Powerhouse Museum,  an address by prize-winning architect Ana Luisa Soares from Portuguese firm Fala Atelier and a session with blind furniture and lighting designer Duncan Meerding. There will also be exhibitions and installations as part of the festival. Catch an exhibition of artists, designers and architects working with steel in Steel: Art Design Architecture at the Australian Design Centre, and the interactive installation Spiral and the Mechanical Music Factory at the Powerhouse.
All About Women, Sydney Opera House, March 10 
Stylist and cultural commentator Ayishat Akanbi will be at the All About Women festival.Credit:
Gather your feminist friends and get mad, get inspired and get educated. A stellar line-up of women (and for the first time two men) take over the Sydney Opera House, including Zoe Coombs Marr on women and comedy, Sohaila Abdulali on sexual assault, Leta Hong Fincher on feminism in China and Gemma Hartley on domestic labour.  The podcasts Witch Hunt, The Waves and The Cut on Tuesday will also record live from the festival. Tickets are selling fast, so start gathering.
Parramasala, Paramatta, March 15-17
Smell those spices! Food, workshops, dance and music from a smorgasbord of cultures bring Parramatta alive. All of the festival stage performances are free, so catch Kid Fiction, Adrian Eagle, True Vibenation,  Genesis Owusu, Sampa the Great and Eurovision nominee stars Electric Fields. Don't miss the world food market, why not try something from every nation?
Sherman Centre For Culture and Ideas (SCCI) Fashion Hub, across Sydney, April 5-14
Fashion fiends, this one is for you. The best in the business from around the globe will be in Sydney to discuss the contemporary fashion industry in the second iteration of this program. Keynote speakers include Vogue China editor-in-chief Angelica Chung,  Vestiaire Collective co-founder Fanny Moizant, writer and curator William A. Ewing, presenter and columnist Bandana Tewari and Japanese popular culture expert Dr Toby Slade. There will be more than 40 events, including keynote speeches, panel discussions, workshops and films.
Bluesfest, Byron Bay, April 18-22
Before Chris Hemsworth, and Miley Cyrus and Matt Damon, Byron Bay was home to the Bluesfest. This year marks the 30th anniversary of the famous blues and roots festival. Iggy Pop, Jack Johnson, Ben Harper and Paul Kelly lead the celebrations, with favourites Norah Jones, Hozier, Archie Roach, the Saboteurs, Julia Stone and Tash Sultana also on the bill. The Easter long weekend festival started with a crowd of 6000, and now attracts more than 100,000 to its home at Tyagarah Tea Tree Farm. Who knows, you might just spot Thor while you're there.
Sydney Writers' Festival, Carriageworks, April 29-May 5
What better way to spend the chilly, leafy days of autumn than cosying up with a great book? Sydney Writers' Festival, the favourite annual fixture of bookworms, returns with a program of talks, workshops, panel discussions and interviews that we promise won't disappoint. The festival continues its residency at Carriageworks, Redfern, for a second year. Keep your eyes on Spectrum, the program guide will be included in our Saturday, March 16, edition and there will be plenty of Sydney Writers' Festival stories to come.
Vivid Sydney, various locations, May 24-June 15
Cue the think pieces about pedestrian traffic, selfies, and light and noise pollution – one of Sydney's (and Australia's) biggest festivals is back. Yes, of course, there are pretty lights, but the music line-up as part of Vivid Live is already shaping up to be a good one. The Cure will premiere their new tour to mark 30 years since the release of Disintegration by playing the unbeatable album live, and funk bad Rufus Du Sol will also take to the stage. Keep your eyes peeled for more announcements.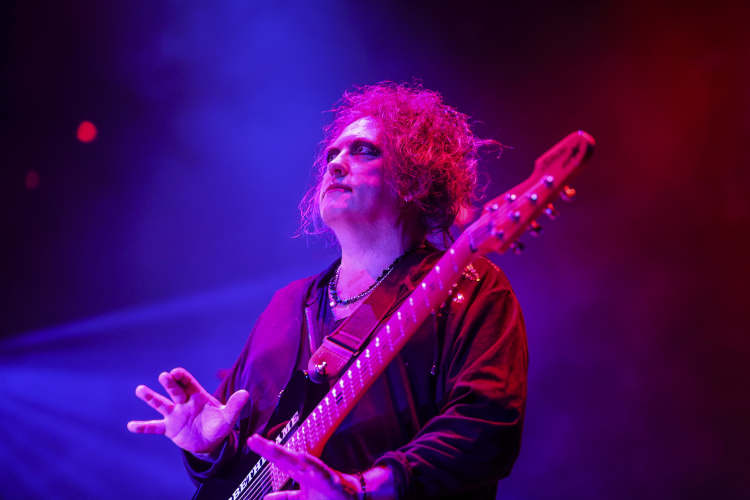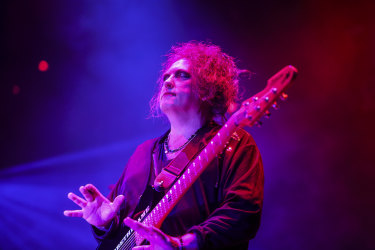 Robert Smith of The Cure performing at Rod Laver Arena in 2016.Credit:Paul Rovere
By Melanie Kembrey
Source: Read Full Article