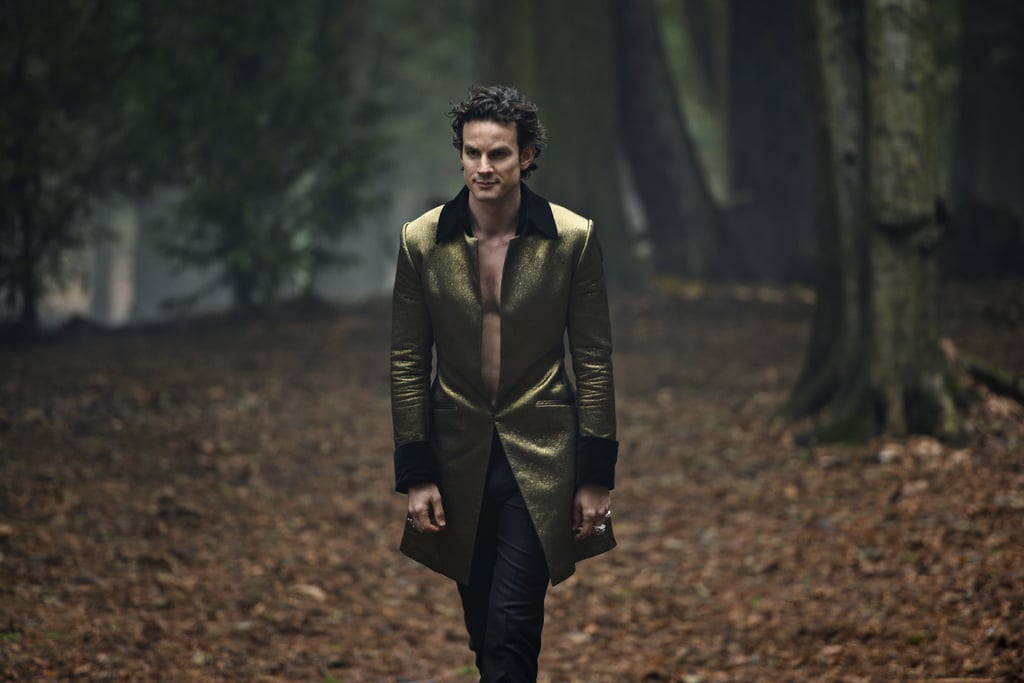 Well, I'll Be Damned! The Dark Lord in Chilling Adventures of Sabrina Is One Handsome Devil

Warning: In order to turn up the heat, I must release a few spoilers from Chilling Adventures of Sabrina season two. Proceed with caution.
After the second season of Chilling Adventures of Sabrina hit Netflix, fans were left with a lot of questions . . . and a lot of thirst. The show's whole cast is fully of wickedly good-looking actors and actresses, but newcomer Luke Cook turned up the temperature a few notches with his steamy portrayal of Lucifer Morningstar. That's right, the Dark Lord makes an appearance in the last few episodes, and spoiler: he's hotter than hell.
Twitter users battled inner conflict over pledging their own loyalty to such a dark and dangerous character. He is the literal devil, after all. Yet, somehow, Cook makes being bad look so good. There's no confirmation if he'll make an appearance in season three, but it seems likely if Sabrina's able to follow through with her promise and to get Nick Scratch back. Keep reading to see how fans responded when they saw him emerge onscreen — in a loincloth, no less!
Source: Read Full Article