Welcome to GMA 25 Days of Cookies! For 25 days, we are featuring cookie recipes that are perfect for your holiday party, cookie swap or next family gathering. Our celeb BFFs are sharing their cookie recipes with us, and we've gathered some seasonal standouts that are sure to dazzle on your Instagram feed and Pinterest board.
Head to our full guide here all month long for the most beautiful, fun, seasonal, delicious holiday cookies worthy of your new Christmas traditions.
Reese Witherspoon's Cowboy Cookies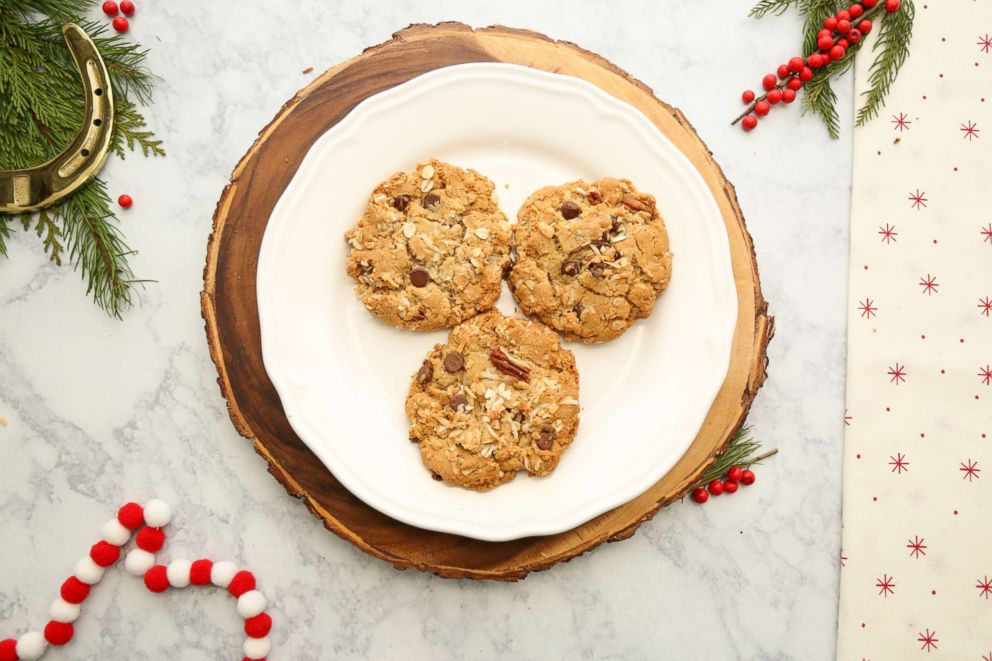 Academy Award-winning actress Reese Witherspoon released her first book earlier this year, "Whiskey in a Teacup: What Growing Up in the South Taught Me About Life, Love, and Baking Biscuits," that featured this mouth-watering cookie recipe that is sure to be a hit at any holiday party.
"Some people prefer these with chocolate or no coconut or extra nuts or whatever, and, as in the Wild West, there are no strict rules. It's easy to omit or change up ingredients, because this basic dough is very forgiving," Witherspoon wrote in her book. "One other tip: I find that once you have the cookie dough in the pan, if you put the pan in the freezer for 15 minutes before baking, the cookies won't come out too flat."
Check out the step-by-step guide below!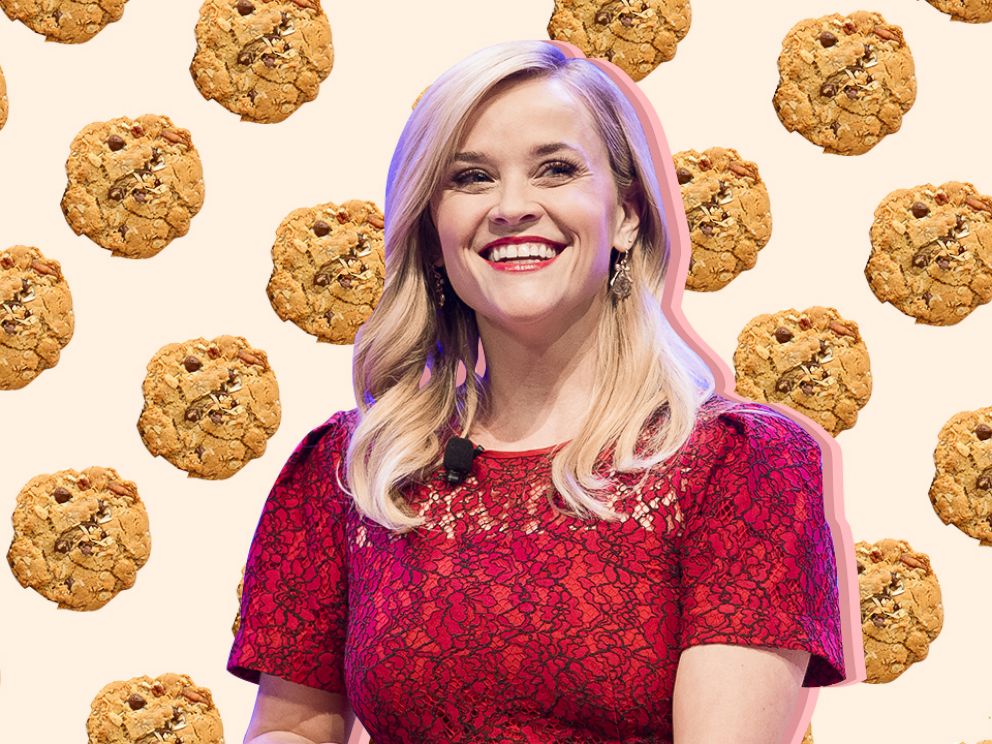 Makes about 3 dozen.
Ingredients:
3 cups all-purpose flour
1 tablespoon baking powder
1 tablespoon baking soda
1 tablespoon ground cinnamon
1 teaspoon salt
1 and 1/2 cups light brown sugar
1 and 1/2 cups granulated sugar
1 tablespoon vanilla extract
1 and 1/2 cups softened butter
3 eggs
2 cups old-fashioned rolled oats
2 cups Rice Krispies cereal
2 cups shredded coconut
1 and 1/2 cups chopped pecans
1 and 1/2 semisweet chocolate chips
Instructions:
Preheat the oven to 350 degrees F.
In a large mixing bowl, sift together the flour, baking powder, baking soda, cinnamon and salt. In a separate mixing bowl, cream together the brown sugar, granulated sugar, vanilla extract and butter with a mixer until light and fluffy. Add the eggs, one at a time, to the butter mixture and mix well before adding the next egg. In batches, add the flour mixture to the butter mixture and mix until just combined. With a spatula or wooden spoon, fold in the oats, Rice Krispies, coconut, pecans and chocolate chips.
Using a spoon or a small scoop, drop spoonfuls of dough onto a cookie sheet about 1½ inches apart. Place the cookie sheet in the freezer for about 15 minutes. Take directly from the freezer to the oven and bake for 10 to 12 minutes until golden brown. Bake them slightly less if you like chewier cookies, longer if you like them crispy.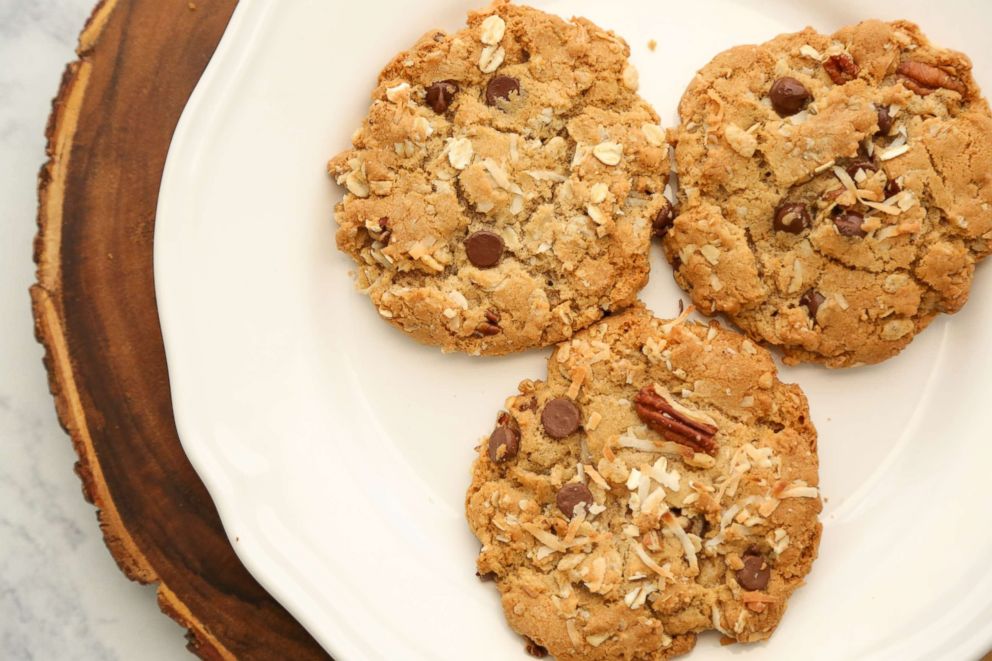 Excerpted from "Whiskey in a Teacup" by Reese Witherspoon. Copyright © 2018 by Reese Witherspoon. Excerpted with permission by Touchstone, an imprint of Simon & Schuster, Inc.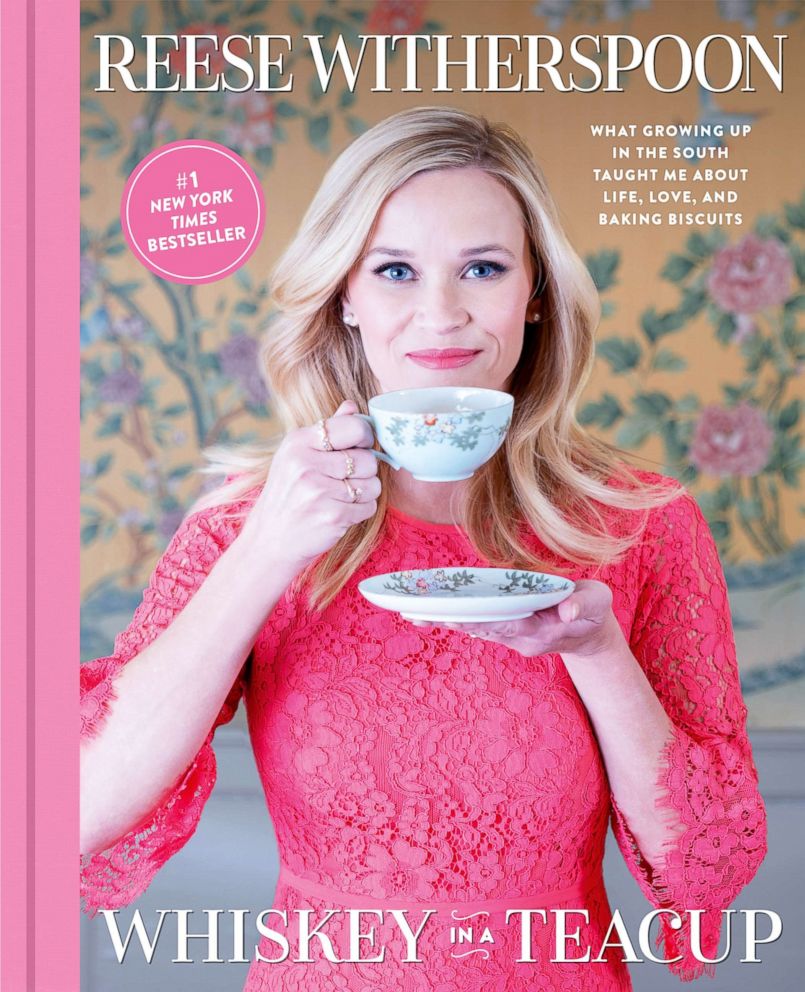 Head to our full guide here all month long for the most beautiful, fun and delicious holiday cookies that are sure to become a new tradition.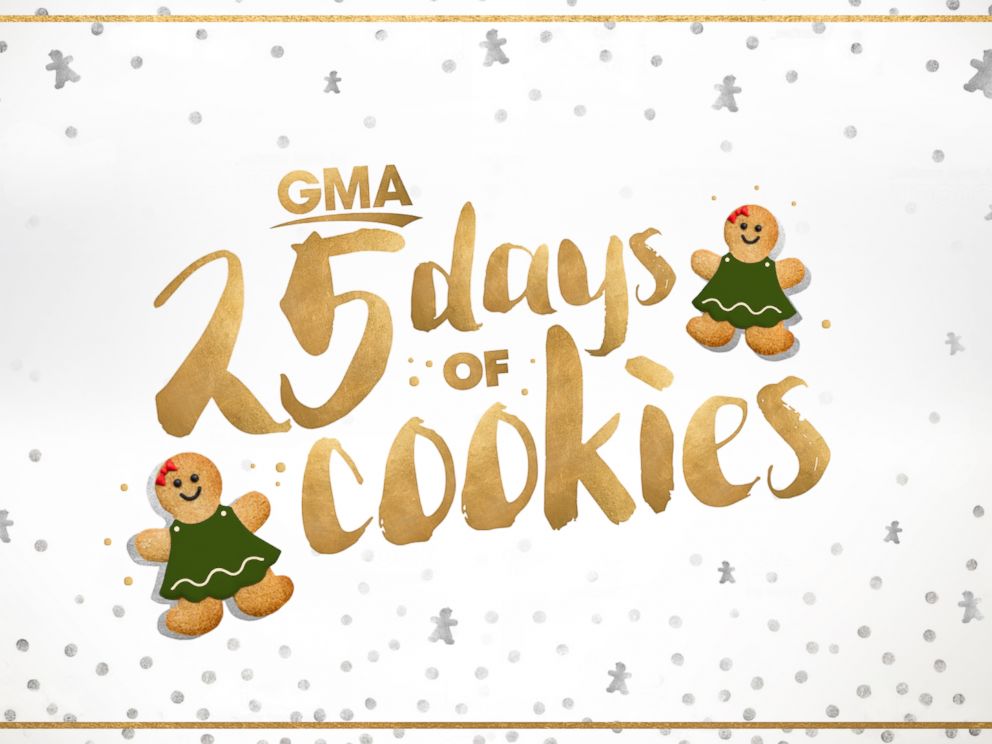 Tell us which cookies you're baking! Tweet @GMA using #25daysofcookies with your #25daysofcookies pictures and we may feature you on our GMA Facebook page or in our morning GMA newsletter! Deck the halls with lots of cookies, fa la la la la, la la la la!
Source: Read Full Article