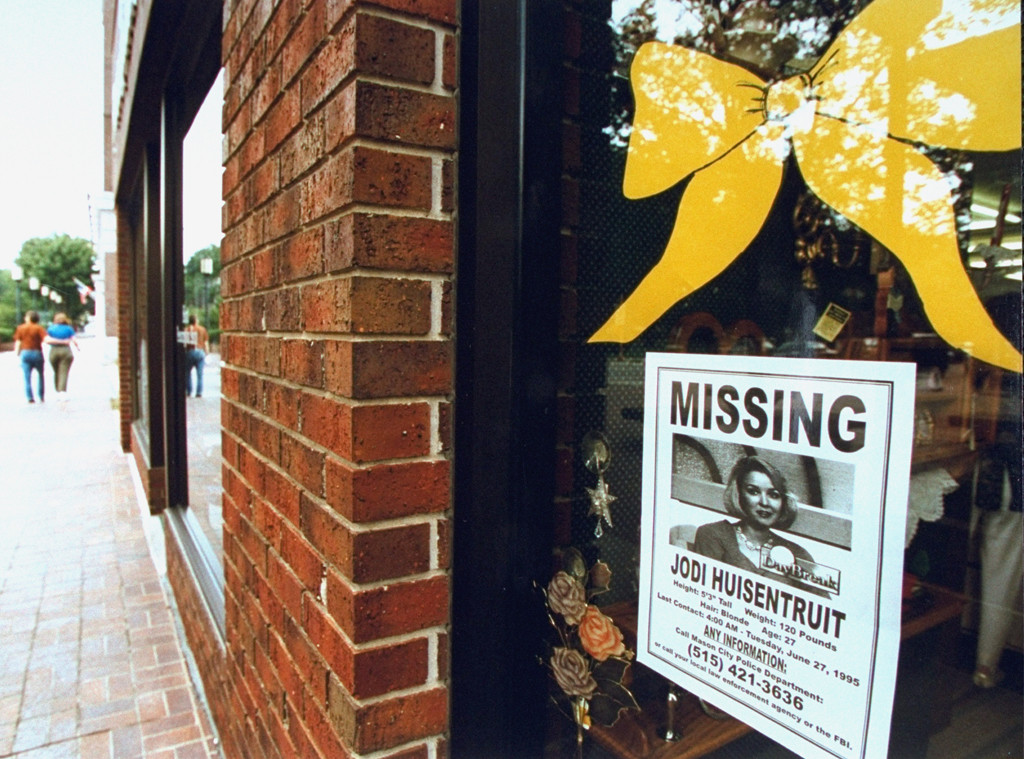 Steve Kagan/The LIFE Images Collection/Getty Images
Something happened to Jodi Huisentruit. Exactly what remains a mystery.
The 27-year-old from Long Prairie, Minn., had found her way to Mason City, Iowa, the latest of several stops she'd made on the traditional broadcast-journalist path from market to increasingly bigger market. She was a morning anchor at KIMT-TV, serving north central Iowa and southeastern Minnesota, and was up before dawn every day in time for DayBreak at 6 a.m. She aspired to go national one day.
"She wanted to be famous," childhood friend Kim Feist told 48 Hours.
On June 27, 1995, DayBreak producer Amy Kuns called Huisentruit at home shortly after 4 a.m. to see why she wasn't at work yet, as she was usually there closer to 3 a.m.
"I called her twice. I talked to her and woke her up that first time," Kuns remembered in a 2011 interview with WFLA news anchor Josh Benson, who co-founded FindJodi.com with journalist Gary Peterson. "The second time, it just rang and rang. I don't remember the times. I had obviously woken her up. She asked what time it was. I told her. She said she'd be right in."
Kuns asked Benson to check the police report for the exact time she called, but if memory served it was 4:10 a.m. She was the last person known to have spoken to Huisentruit before she disappeared into thin air.
But she obviously didn't disappear into thin air. And Benson, who used to work in Austin, Minn., is among the determined group—not including the countless armchair experts who have traded theories on FindJodi message boards, on Facebook or, inevitably, on Reddit over the years—that remains dedicated to finding answers to questions that grow colder every year.
Jodi was declared dead on May 14, 2001, but, to this day, no body or any other physical trace of her has ever been found.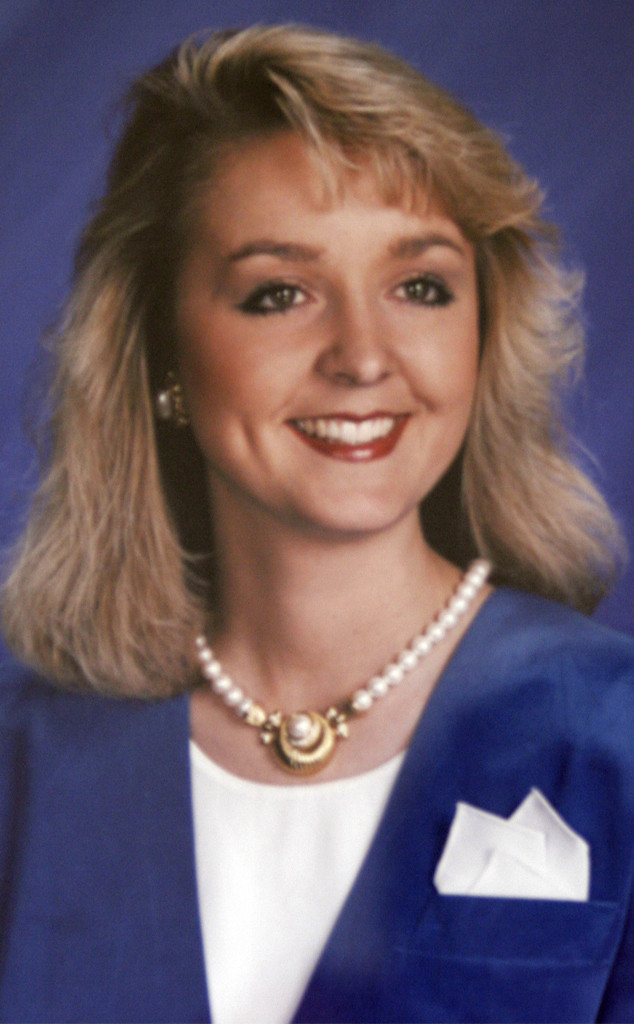 Kyndell Harkness/Minneapolis Star Tribune via ZUMA Wire
"It really is a very sad story, it is really poignant," 48 Hours correspondent Jim Axelrod told Inside Edition ahead of an episode that aired last weekend about the unsolved case. "This summer she would have turned 50 and you get that sense that, oh my goodness, she's frozen forever at 27. What happened?"
FindJodi arranged for four billboards in Mason City to go up on June 5, what would've been her 50th birthday, sporting signs with Jodi's picture and a message: "Somebody knows something… is it YOU?"
Another contributor to FindJodi is Caroline Lowe, who was on the crime beat for WCCO-TV in Minneapolis-St. Paul when Huisentruit vanished. Two years later she was reporting on an accused serial rapist when it turned out he lived two blocks away from KIMT —and Lowe's interest was piqued.
"Once I met her sister and met her family you feel a connection that you can't walk away from," Lowe told NBC Bay Area in May 2017. "I just stayed with it over the years, did follow up stories." She left WCCO in 2015 after 35 years to be the news manager at KSBY-TV in San Luis Obispo, Calif., but didn't leave Jodi behind.
"Jodi was a Minnesota gal who had a dream of going to the Twin Cities someday where I worked," Lowe said. "We very possibly would have worked together if things had taken a different turn."
Among the journalists in the region who took the case to heart was Beth Bednar, a veteran reporter and anchor at KAAL-TV in southeast Minnesota when Huisentruit went missing. Gary Peterson of FindJodi.com was her news director.
"I couldn't believe that anyone would go after a well-known, visible individual in the news business," she told the Elk River Star News in 2012. Some years after Peterson first suggested she write a book about the case, she started on what would become Dead Air: The Disappearance of Jodi Huisentruit in 2009.
"No one wanted to talk about Jodi Huisentruit," Bednar recalled. "I hit road block after road block and doors were even shut in my face." Police wouldn't talk and people she wanted to interview seemed scared for her, she claimed.
"I never expected there to be an atmosphere of denial and a culture of resistance to solving the murder of this young woman," she said, "and after I encountered it, I was hooked—I knew I had to write this book and work on solving this case. There was just something unnatural about the situation that begged to be explained."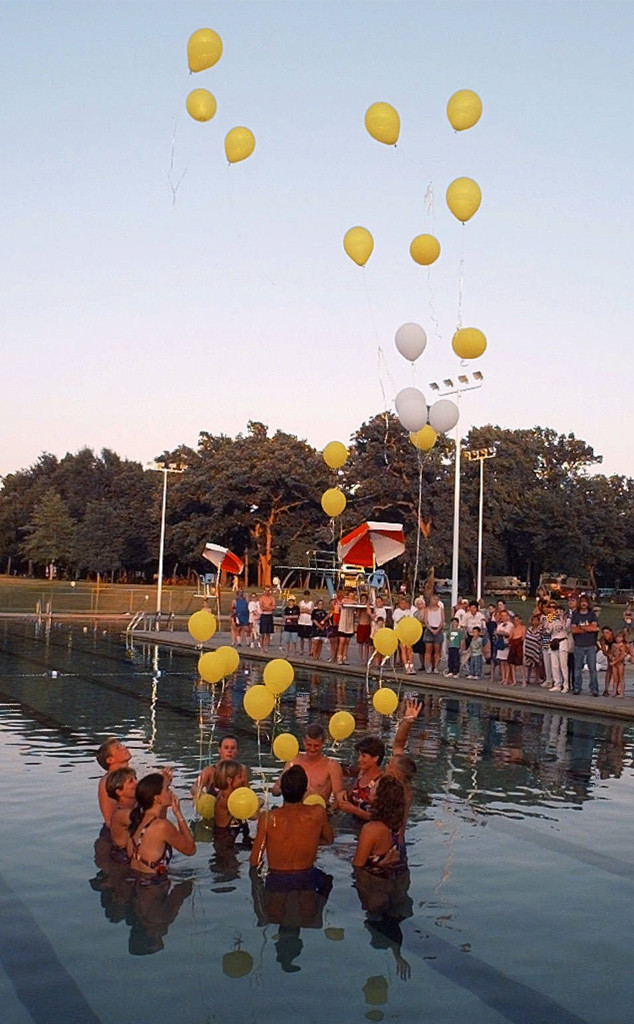 AP Photo/Rodney White
In 2015, Lowe and retired Woodbury, Minn., Police Cmdr. Jay Alberio met at Alberio's house to compare notes on Tony Jackson, the serial rapist Lowe had been investigating all those years ago. Jackson was arrested in 1997, convicted of rape and burglary in 1999 and sentenced to life in prison as a repeat sex offender—but he had been a 21-year-old free man living in Mason City on June 27, 1995.
"We don't know if he is involved," Lowe told the St. Paul Pioneer Press. "We, to this day, don't know, but if you think of a person living that close who is capable of very violent stuff, he had to be investigated." She added, "Maybe there is something that eliminates him; we just don't know what it is. We're not locked into any one person. We're there to keep digging. We're going to continue her journey until we have answers."
But Jackson remained on their mind. Alberio told 48 Hours this year, "He's got rope, he's got handcuffs, he's got his gun, he's got duct tape. Basically, it's a rape kit…All the victims that we know of, there is an element of stalking."
Footage of Lowe interviewing Jackson's ex-girlfriend back in 1998 showed her saying they had broken up five days before Jodi disappeared. "And it was, it was violent, very violent," she described his reaction. "I mean, it was a totally different person. It was like the devil stepped inside of him and just took over."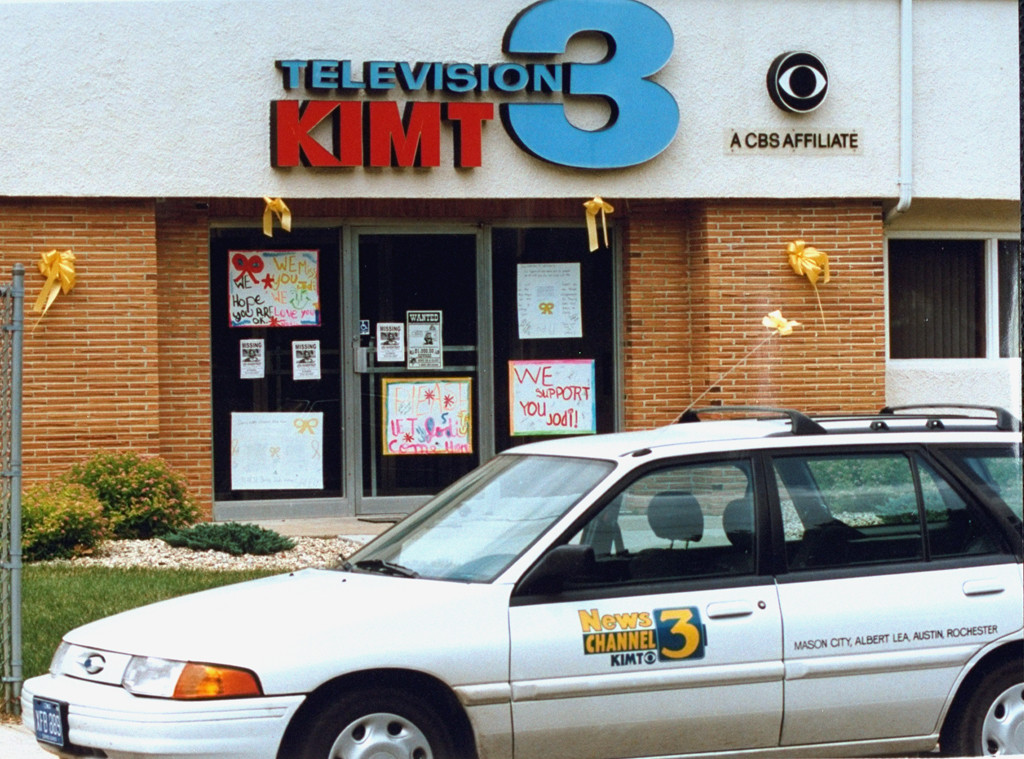 Steve Kagan/The LIFE Images Collection/Getty Images
When Huisentruit still wasn't at work by 5:30 a.m., Kuns called and got Jodi's home answering machine (no cell phones in this case). At 6 a.m., Kuns still wasn't particularly alarmed, assuming Jodi had gone back to sleep. At the worst, she thought, perhaps Jodi had fallen in the shower. She ended up filling in for her on Daybreak, an hour-long show.
At 7 a.m. someone at the station called police to request a welfare check on Huisentruit.
"Jodi had been really up and down before her disappearance," Kuns said. "She would fall asleep in edit bays…and later in the day be really perky. I wondered what was going on with her. I would not be surprised if drugs were involved."
Bednar theorized that Huisentruit's abduction could have been drug-related, telling the Elk River Star, "1995 was a pretty busy time for drugs like marijuana, cocaine, and meth in small towns along Interstate 35, and there was a large-scale drug operation in Mason City at the time of Jodi's disappearance."
She said, "I think one of the reasons this case is so enduring is that it is a cautionary tale about an ordinary small-town woman who may have gotten in over her head with some very bad people. It also hit close to home in small-town America, and we know that there's a murderer still out there, walking free, but those of us who remember Jodi won't rest until this is solved."
But while one of the threads on FindJodi.com is "Drug Activity at the Time of Jodi's Abduction," where they keep track of local news stories about drug-related crime, neither her friends, family nor law enforcement have mentioned that any time recently as a pertinent angle.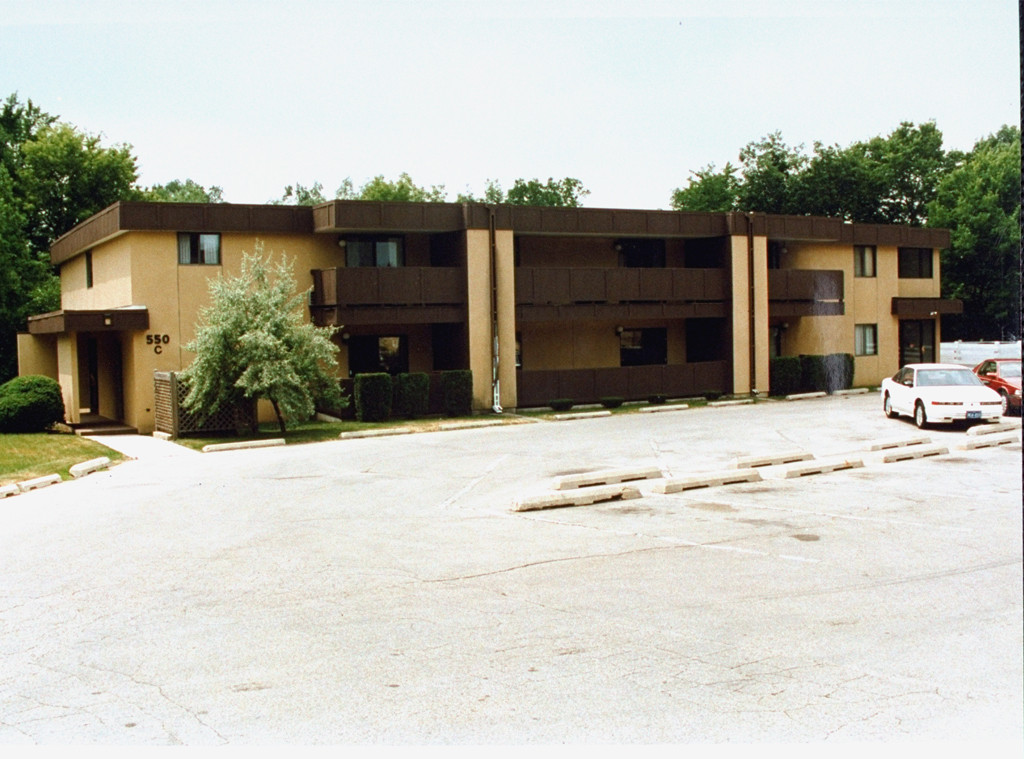 Steve Kagan/The LIFE Images Collection/Getty Images
When police arrived at Jodi's apartment complex, they found signs of a struggle in the parking lot, where her red Mazda Miata sat, still waiting for its owner to get in and speed off to work. A pair of red high heels, a hairdryer, earrings and a can of hairspray were on the ground, along with her car key—which was bent, as if it was in the lock and she hung tightly to it as someone tried to pull her away. A partial palm print that didn't belong to her was found on the car. Neighbors remembered hearing a scream shortly after 4 a.m., and some recalled seeing a white van with its parking lights on in the lot.
No one called 911 or the police.
Eventually there would be questions about whether mistakes were made in processing the scene at the time, and in hindsight the answer was yes. For instance, a friend of Jodi's who was interviewed said that police didn't immediately tape off the scene around her car, which could have resulted in potential evidence being contaminated or overlooked. And the Miata was released back to Jodi's parents after just a few months.
Asked if he thought the car was released too hastily, Mason City Police Chief John Brinkley, the fourth police chief to have the case under his command, told 48 Hours, simply, "Maybe."
"We don't have it," Brinkely said. "But we just have to live with what we got, and—and try to do as good as we can with that."
Source: Read Full Article