There are plenty of privileges that come with being royalty, but this one is a holiday surprise. Prince George and Princess Charlotte will decorate their own Christmas trees this year, according to Us Weekly, and it's sure to be a highlight of the season. According to The Telegraph, Kate Middleton and Prince William's holiday might include a trip with the kids to visit their grandmother Carole Middleton in Bucklebury, England. Kate's mother owns an impressive manor in the village, and she plans to go all out with festive decorations.
While it's not royal tradition for Middleton and Prince William to spend the holiday in Bucklebury, but that isn't stopping the grandmother from getting in the holiday spirit. Carole, who spoke exclusively to the U.K. publication, loves Christmas trees and plans to have as many as possible around the house, according to The Telegraph. This includes one in each of the grandchildren's rooms, "so that they can decorate it themselves."
Carole acknowledged that the comments might make the home sound extravagant, and said, "That makes me sound as though I live in a mansion, doesn't it?" The property may be small compared to her daughter's Kensington Palace home, but the Bucklebury estate is reportedly 18 acres and has seven bedrooms, a pool, and a tennis court, according to Us Weekly.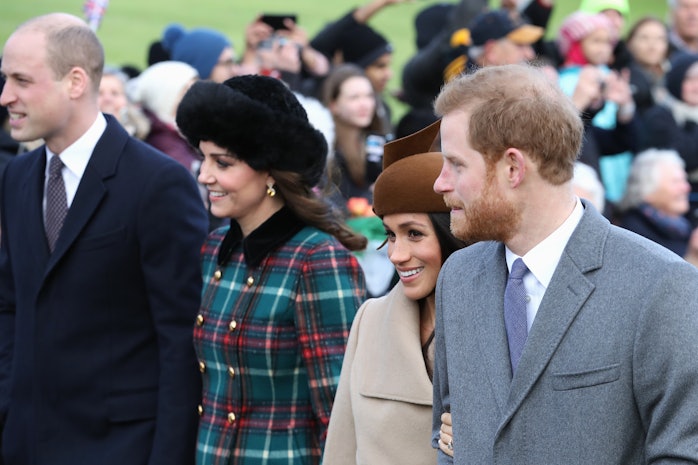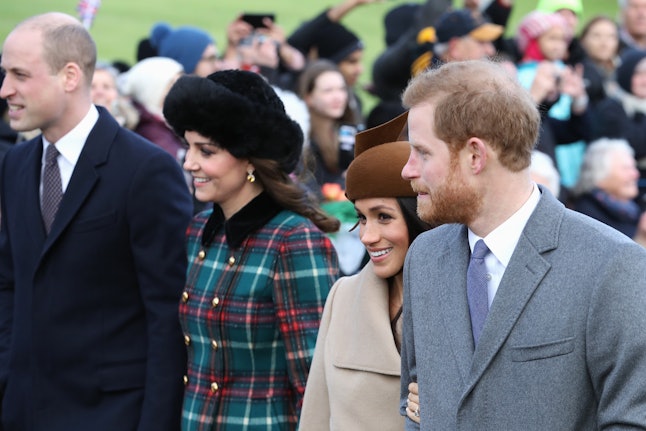 Carole may have the Christmas trees ready for Princess Charlotte, Prince George, and Prince Louis, but it's unclear how much time the Duke and Duchess of Cambridge actually plan to spend in Bucklebury this holiday. According to People, Kate and Prince William will join Meghan Markle and Prince Harry in Norfolk for Christmas with the Queen at Sandringham House. The royal couple will stay with their kids at Anmer Hall, one of their houses near the Queen's residence.
The report also puts to rest the initial rumors that Kate Middleton and Prince William would spend Christmas day at Carole's manor. According to People, the couple has alternated between the two families in the past. The two will instead join the Duke and Duchess of Sussex for a traditional Christmas Eve and day celebration.
Holiday traditions are a big deal for the royals, and Princess Charlotte and Prince George will likely open their presents at a unique time. The royal family traditionally opens gifts on Christmas Eve after tea, a legacy of their German heritage, The Mirror reported. This doesn't mean the children don't believe in Father Christmas. In 2017, Prince William hand-delivered a letter from Prince George to Santa Claus on a trip to Finland, according to Kensington Palace's Twitter.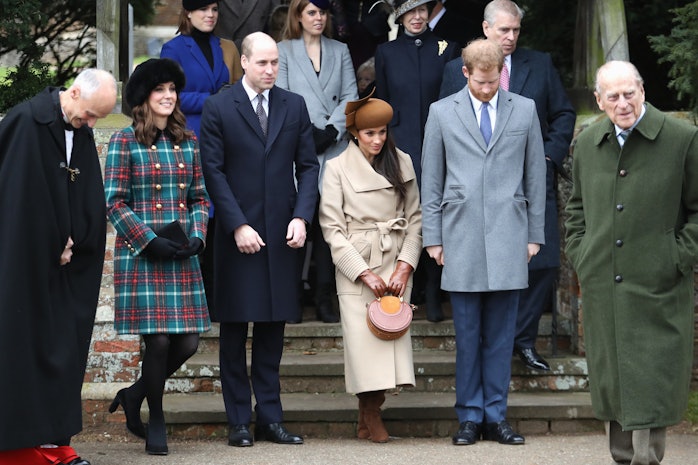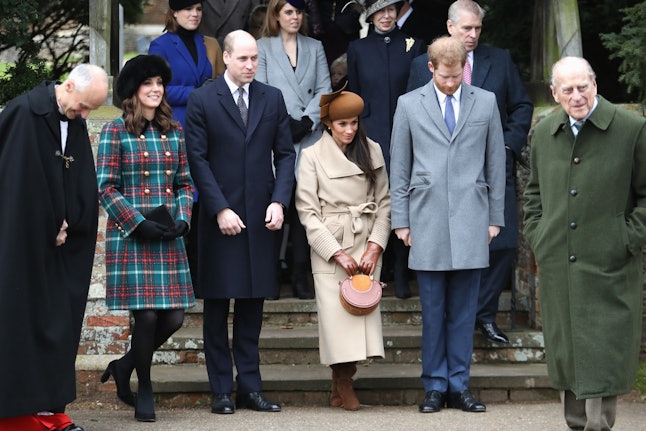 Kate and Prince William will likely continue these Christmas traditions with their kids this year. According to People, the royals had a great Christmas last year, and are looking forward to the holiday. "They really loved Christmas and all had a wonderful time," an anonymous source told the publication. "I think the two women got on, they are definitely not best friends, but it was a really special time for them all to spend together."
It sounds like the royal family has a full schedule for the holiday season, but Kate and Prince William could still make time to visit Carole. The grandmother seems to be anticipating a visit from her grandchildren, and already has multiple trees at the ready. Prince George and Princess Charlotte are probably used to royal surprises, but a personal tree would still be a special holiday moment.
Source: Read Full Article