We can all agree that Dirty John is the best, juiciest thing Bravo has given the world since Real Housewives, right? The series—based on Christopher Goffard's 2017 podcast—is about a highly creepy con-artist named John Meehan, who managed to weasel his way into the life of a wealthy Orange County woman named Debra Newell. And yes, it's based on a true story. Eeek.
While the show mostly focuses on Debra's toxic relationship with John (and the very violent end of their marriage), it also examines John's relationship with Tonia Sells—aka his ex-wife, the mother of his two children, and the first (known) victim of his emotional abuse. Here's what you need to know about Tonia, and heads up: there are definitely spoilers ahead.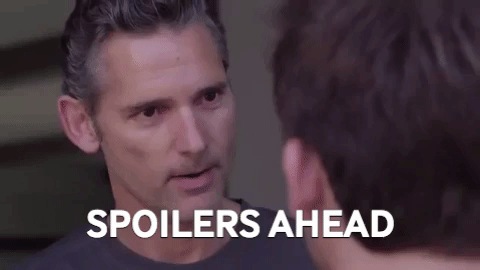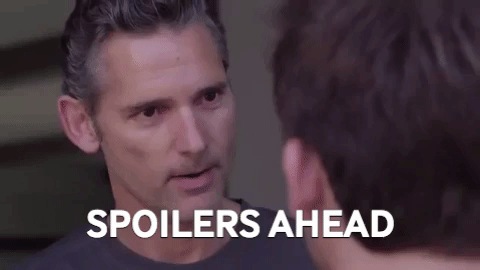 So, When Were John and Tonia Married?
According to Goffard, John and Tonia met when she was just 25. He was 31 at the time, but he fully lied to her and claimed to be 26. The pair married in November 1990 and here's the thing: Tonia kept footage from their wedding and it screams 🚨 red flag alert 🚨 thanks to a friend musing, "Let me start by saying that John Meehan's, John Meehan's nickname is 'Filthy John Meehan.'"
Somewhat surprisingly, Tonia and John's marriage lasted a solid ten years, during which time they had two daughters. Tonia even helped put John through school so he could follow in her professional footsteps as a nurse anesthetist. But then one day John wanted to get divorced…and that's when things got weird. By which I mean terrifying.
The Messy Part
Tonia tracked down John's mom after he asked for a divorce, and luckily she was willing to drop alllll sorts of tea about her son—including his real age and info about his previous drug charges. Soon after, Tonia searched their Ohio home and found hidden boxes of prescription drugs, like Versed and fentanyl, which John had stolen from work. Fearing for their kids, Tonia contacted the police and he consequently lost his job at Good Samaritan Hospital—annnd let's just say he didn't handle that very well.
Goffard reports that John was convinced Tonia was trying to sabotage him, and things started getting…well, scary. Tonia began recording his calls—including one where he directly threatened her. Here's a quote, and warning: it's creepy.
Thankfully, Tonia reported these threats to the police, and John was convicted of menacing and given a suspended sentence. He finally started leaving her alone, but instead began preying on other women…like Debra.
So, Where's Tonia Now?
Tonia seems to be doing just fine in Ohio, and even participated in some of the press surrounding the Dirty John podcast. "We've been watching him and watching his story and kinda keeping an ear and an eye open with a detective in Ohio for the last 17, 18 years," she said on The Today Show. "So, some of it's a surprise. Exactly how it happened is a surprise. But we knew that this was going to end in someone dying. We just didn't know who."
Tonia and John's daughters also seem to be doing just fine. They're friends with Debra's daughter Terra Newell, who killed John in self-defense after he attacked her in a parking lot (read more about THAT here).
View this post on Instagram
Missing some of my favorites today…. @ematyourcervix @abigail_meehan 3 days together was not enough! 😭😭😭😭 Also a special thanks to @unistudios for getting them Universal express day passes! #universalstudioshollywood #universalstudios #minions #christmastime #dirtyjohn #dirtyjohnbravo #dirtygirls #thedirtydaughters #nike #euninajeans #urbanoutfitters #redfoxgoodclothes #ivieyewear #chloe ••••••••••••••••••••••••••••••••••••••• What I'm wearing….. Sunglasses: IVI eye wear at The Red Fox in Corona Del Mar, California. @redfoxgoodclothes Bodysuit: @urbanoutfitters Jeans: @euninajeans Shoes: @nike @nikewomen Purse: @chloe
A post shared by Terra Newell (@terranewell) on
Tonia's kids actually have a pretty positive attitude about their dad being infamously awful; they even showed up to the Dirty John premiere and snagged a photo with Eric Bana (who plays John on the show):
View this post on Instagram
Hey dad, long time no see. 👀
A post shared by Emily Meehan RN, BSN (@ematyourcervix) on
That said, Tonia admits it was hard for her to tell her kids about John's death. "I wasn't in tears because he died, I was in tears because I had to tell his children," she explains in the video below, while her daughter Abby says, "we're kinda happy that he's gone, a weight has been lifted off our shoulders."
FYI, Tonia now goes by the name Tonia Sells Bales. It's unclear whether or not she got re-married because her social media is private, but here's to hoping she found love and happiness post-John!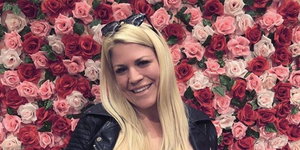 Source: Read Full Article