Move your fingers directly to the crown emoji because it appears that the royals have a group chat. That's right: Prince William, Duchess Kate Middleton, Prince Harry, and Duchess Meghan Markle are "all on a family text chain," an unnamed insider (reportedly close to Duke and Duchess of Cambridge William and Kate) revealed to Us Weekly.
Royal watchers may have to guess who sends the funniest GIFs (gotta be Harry, right?), but one thing that will surely soon have the 21st century royals' group chat poppin' is the exchange of parenting advice. That, of course, is because the Duke and Duchess of Sussex Harry and Meghan are expecting their first child this spring, as the couple announced in October. And with William and Kate having three children — Prince George, 5, Princess Charlotte, 3, and 7-month-old Prince Louis — Harry's big bro and sister-in-law are seasoned vets at this point.
One parenting tip that Prince William may share: Pay attention. While watching son Prince George's favorite children's TV show (Fireman Sam, at the time), "you have to pretend you're really interested because George gets quite upset if you're not paying due diligence to the characters," he said in a 2017 BBC Radio 1 interview.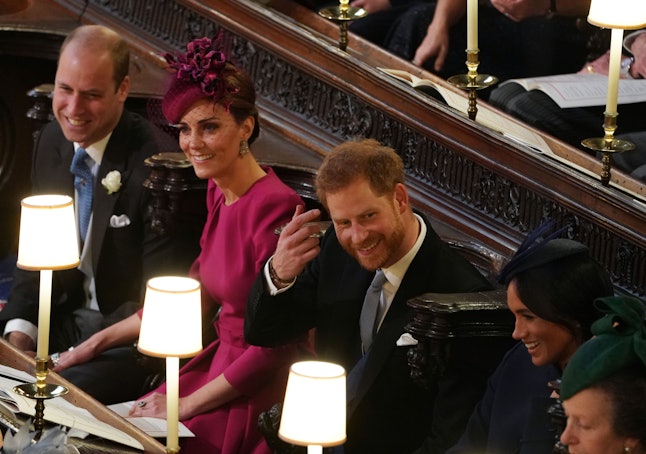 During the same chat, Duchess Kate also revealed that another super relatable activity in which they partake is ordering takeout. (You know, because palace food can get old, too, apparently.) The couple's top choice? "Curry, definitely. You do struggle for choice though," she shared, also noting that they usually have to send someone to pick up their food because the Kensington Palace delivery address often raises skepticism.
Their strategy to keep the lines of communication open will be particularly important for the families now, as Harry and Meghan are relocating from Kensington Palace — as well as neighbors William and Kate. In late November, a palace spokesperson announced that the couple "will move to Frogmore Cottage on the Windsor Estate early next year as they prepare for the arrival of their first child."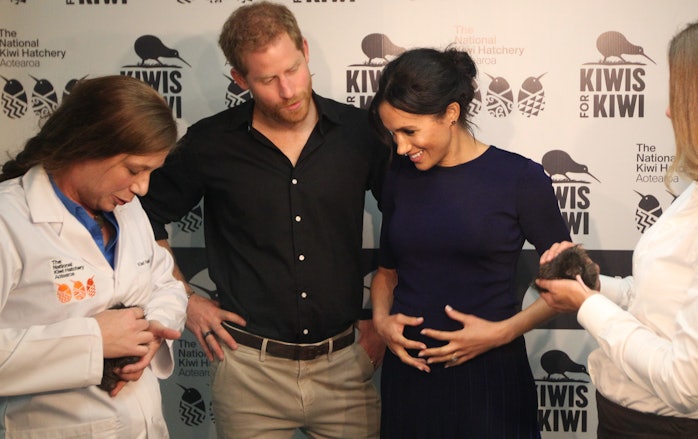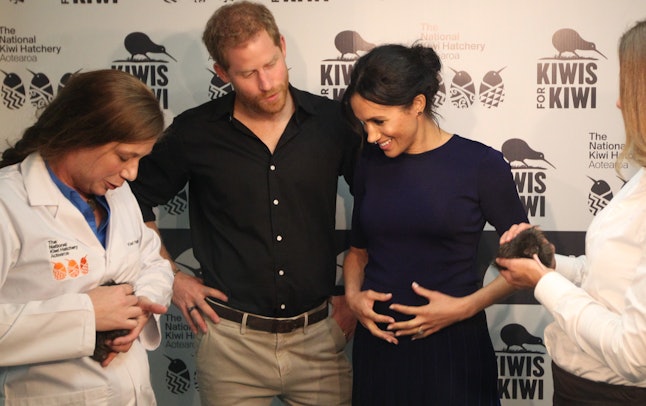 Indeed, their need to move likely had much to do with their expanding family. Since their November 2017 engagement, Harry and Meghan have been living in the two-bedroom Nottingham Cottage on Kensington Palace's grounds in London. Although Kensington Palace's 20-room Apartment 1 will become available next year (as tweeted by royal correspondent Emily Andrews), Harry and Meghan opted to make the move approximately 30 miles west of London.
At the time, some had speculated that the move might be part of a rumored royal sibling rift. However, as a source explained to the Daily Mail that "they will soon have separate offices and separate lives, so it would make sense for them to live further afield," and that "there is no reason why their London home has to be at Kensington Palace." (Harry and Meghan's representative did confirm that the couple's office "will continue to be based at Kensington Palace.")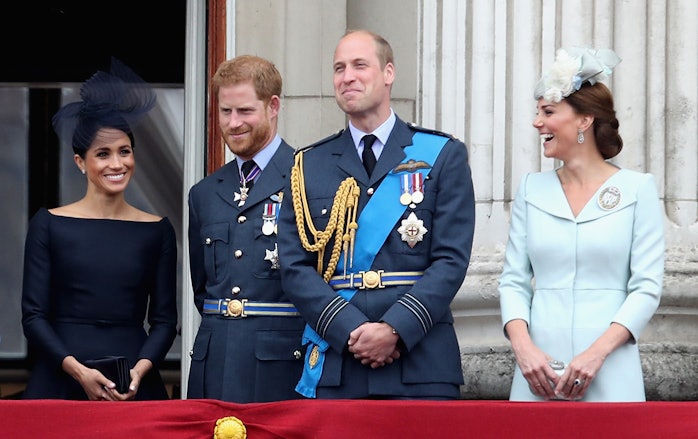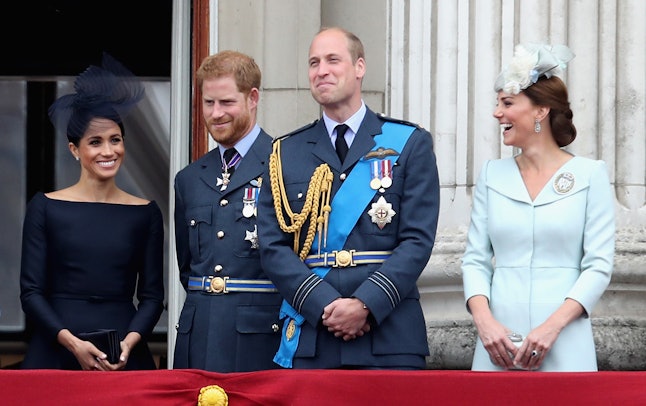 Both couples have been busy this holiday season as well. Harry and Meghan recently attended a London Christmas carol service in honor of a late friend, Henry van Straubenzee. Meanwhile, William and Kate joined Queen Elizabeth at Buckingham Palace to welcome UK-based foreign ambassadors for the Diplomatic Corps Reception.
With such hectic schedules, their group text is clearly a royally smart way for their crew to keep in touch.
Source: Read Full Article