Those who watched A Series Of Unfortunate Events' first two seasons would probably have to agree that Netflix's TV adaptation — much like the classic book series that inspired it — doles out surprises like nobody's business. Well, after watching Netflix's first trailer for A Series of Unfortunate Events: Season 3, it seems the show will be amping up the shock value even further during its action-packed, and (obviously) undoubtedly woeful, goodbye season. And how's that, exactly? It'd be an understatement to say there's a lot going on in Netflix's new trailer, which the streaming service released on Monday afternoon, Dec. 10.
"With the third and final season drawing near, we have nothing left to say, dear viewer, but that we have saved the worst for last," reads the trailer's YouTube description, which goes on to confirm A Series of Unfortunate Events' third season release date, slated for Jan. 1. Of course, while its exceedingly on-brand description warns audiences to expect "the worst," the trailer itself pretty much confirms what most fans of the series already know: Sometimes, the worst is also kind of the best. At least when it comes to the beloved Baudelaire siblings and their endlessly unfortunate, enduringly entertaining onscreen epic.
That proves true again in A Series of Unfortunate Events' new trailer, which sees Violet, Klaus, and Sunny traversing land and sea (somehow the trio will find themselves both atop a mountain and aboard a submarine, all in the same season), still searching for answers about their parents' mysterious deaths and attempting to escape Neil Patrick Harris' Count Olaf for good. In keeping with the show's penchant for unexpected confrontations, Netflix's new trailer is chock full of surprises. That said, there was one surprise in particular that no one could've seen coming: A cameo appearance from the guy who started it all, Lemony Snicket.
OK, so it's not actually Lemony Snicket (AKA Daniel Handler, who penned the original 13 novels under his now-iconic pseudonym) who swings open the door of an old-fashioned taxi cab to greet the Baudelaire kiddos just before the new trailer's end. Rather, it's Patrick Warburton, who's been narrating the show as Mr. Snicket since Season 1, but has yet to make an onscreen appearance in the actual Baudelaire story. Until now, that is. "Violet, Klaus, and Sunny Baudelaire, my name is Lemony Snicket," says Warburton's character, just seconds before the trailer fades out.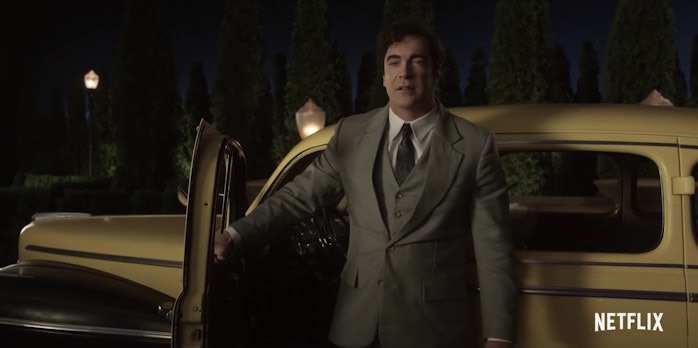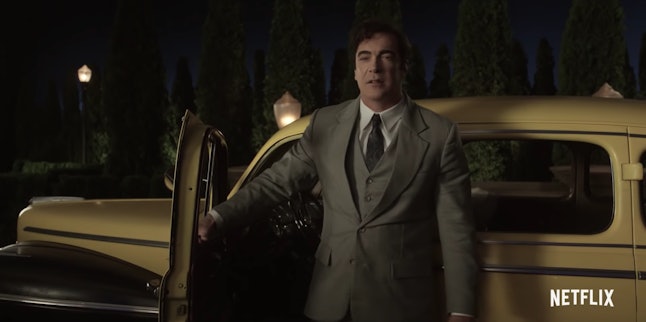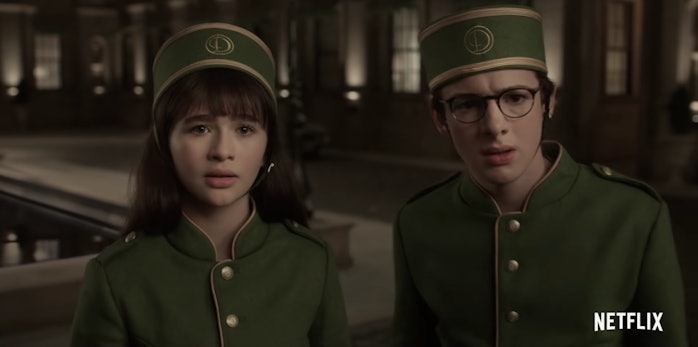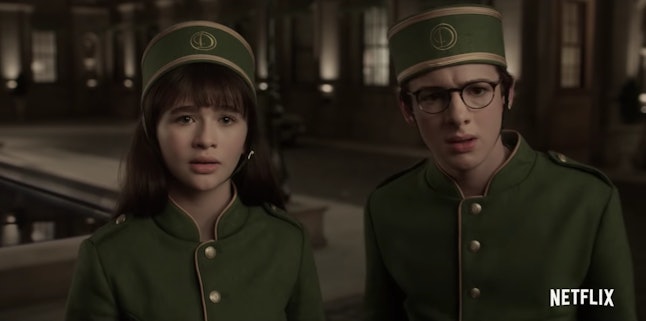 Seriously, anyone else feeling about as shocked right now as the Baudelaire siblings looked in the trailer's final shot? Audiences who were fans of Handler's written stories first know Netflix's A Series of Unfortunate Events is pretty similar to the book series in terms of plot development, save a couple of periodic departures from the original. But Lemony Snicket just sauntering into the Baudelaire madness all cool, calm, and collected, like he hasn't been narrating the thing this entire time? Yeah, definitely a major curveball, that's for sure.
As for what Snicket's highly meta inclusion in the series' forthcoming season will mean for the Baudelaire siblings and their toils? At this point, the answer to that particular question seems very much under wraps. But, if Warburton's cameo in Netflix's new trailer is indicative of what's to come during A Series of Unfortunate Events: Season 3, then it seems entirely safe to say that, whatever happens, we probably won't see it coming.
Source: Read Full Article