After taking a backseat to wine and beer during the 1990s and early 2000s, the hard stuff has made a comeback.
According to a ]economic report from the Distilled Spirits Council, liquor's sales and market-share have surged during the past decade. One reason for that surge: Millennials are big fans of cocktails.
It's easy to understand why. While beer and wine are convenient, pour-and-drink choices, cocktails require a little elbow grease and creativity—both of which appeal to 20- and 30-somethings who appreciate anything with an element of artisanship.
Well, why not just let a bartender make you one? You could, but then you'd only ever be learning about how to build a cocktail by proxy. By getting your hands dirty (sticky?) you're acquiring the craft on an intimate level. And after you master the basics, well then you never really need to visit a bartender again, do you?
One common problem: You might not have the tools you need to make a great cocktail at home. It's an issue even great bartenders run into.
"One thing I have learned about hosting guests or making cocktails for myself is that I seem to never have all the tools I need," says Jeff Jagger, a bartender at Philadelphia's acclaimed Townsend.
Sure, that means jiggers, cocktail tins, and all the other basics. But to take your at-home cocktails to night-out levels, there are some great options—from molecular kits to infusers—that will elevate your drinks above run-of-the-mill manhattans and martinis.
What should you be shopping for? Here are 10 great buys.
Best for Beginners: SaloonBox DIY Cocktail Kit
SaloonBox provides the recipes and the ingredients (booze depending on which state you live in) and you do the rest. It's a delicious way to learn the basics—with a twist.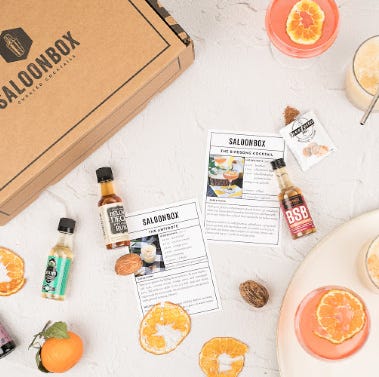 Best for Something Different: Shaker & Spoon
You sign up for the service and they'll deliver you a new cocktail kit each month. You may need some additional tools, but they'll give you a heads up ahead of time so that you're prepared by the time the box arrives.
Molecule-R Molecular Mixology Kit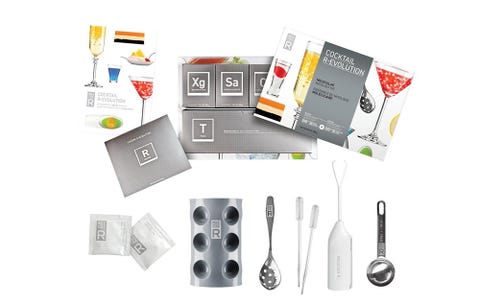 Foams. Emulsifications. Bubble infusions. If you're bored with simple shaken-or-stirred cocktails, this kit will help you explore new techniques and methods.
$49.95, Buy It Here
Craft Connections Spirit Infuser Kit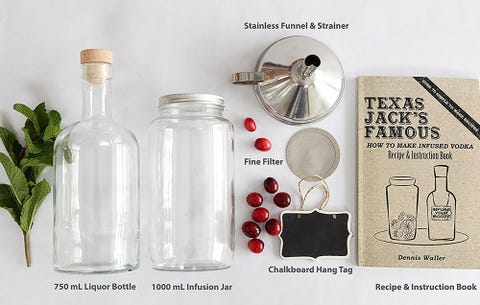 Flavor-infused vodkas and gins are becoming more and more popular in craft cocktails. This easy-to-use kit allows you to skip the additive-laden offerings at your liquor store in favor of vodkas infused with real, whole ingredients like orange peel or cucumber.
$44.95, Buy It Here
American Oak Aging Barrel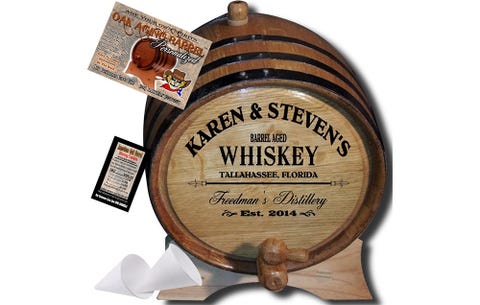 Pour in a fifth of your favorite whiskey or bourbon and let the magic happen. Along with adding oaky richness and complexity to your whiskey drinks, the included tap on this barrel allows you to sample your liquor as it ages—and so get a feel for how your favorite spirit matures over time.
$59.95, Buy It Here
Gin and Tonic Premium Botanicals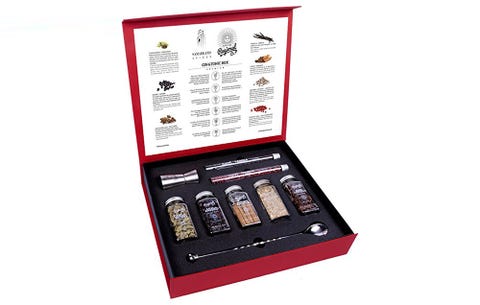 If you love G&Ts; or other clear-spirit-based drinks, this botanical kit is the perfect way to pump up your favorite cocktail's flavor profile with natural ingredients. Including star anise, cardamom, and other aromatic botanicals, this kit is a true drink-elevator.
$89.97, Buy It Here
Oak Infusion Spirals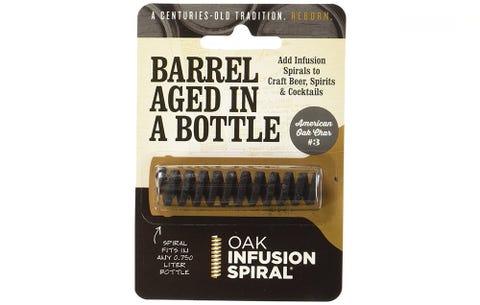 Looking to imbue your whiskey with a little added depth and nuance? Slip one of these charred-oak spirals into the bottle and let it sit for a week. It's an easy way to give a basic whiskey a boost.
$12 for two, Buy It Here
Floral Elixir Co. Cocktail Kit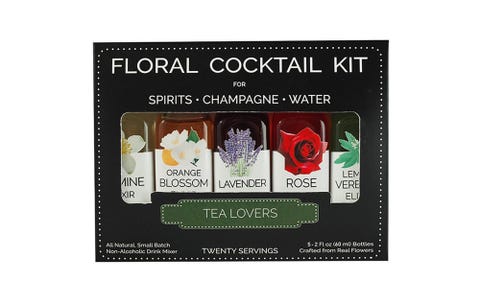 Another easy way to add subtle (or not-so-subtle) hits of complexity to your cocktails, these five flower syrups include a touch of cane sugar and citrus—making them perfect complements for your favorite brown spirits.
$29, Buy It Here
Source: Read Full Article