On Wednesday Dec. 5, Spotify revealed its list of most-streamed artist for 2018 and, sadly, it again consisted of only men, according to Mashable. While there's no direct blame to be placed on the streaming service itself, as the list is merely a reflection of listeners' music habits and tastes, the overall lack of women in the top five offers an interesting look into the gender bias that continues to plague the music industry.
Spotify's most-streamed artists of the year are listed in order as Drake, Post Malone, XXXTentacion, J Balvin, and Ed Sheeran. While the shortage of women may come as a surprise to some, this is not the first year that men have been the only presence on the listing. Last year's end-of-the year lineup also featured all men as its top five most-streamed artists. For what it's worth, a separate category for this year's Spotify ranking listed the year's most-streamed female artists as Ariana Grande, Dua Lipa, Cardi B, Taylor Swift, and Camila Cabello.
Grande, who was recently named Billboard's Woman of the Year, addressed the issue of gender disparity in music during a recent interview.
"I would just love to see a chart with as many women on top as men," she told Billboard. "It's just so male-dominated. It's so easy for them. There are so many unbelievable female artists out there that try so much harder."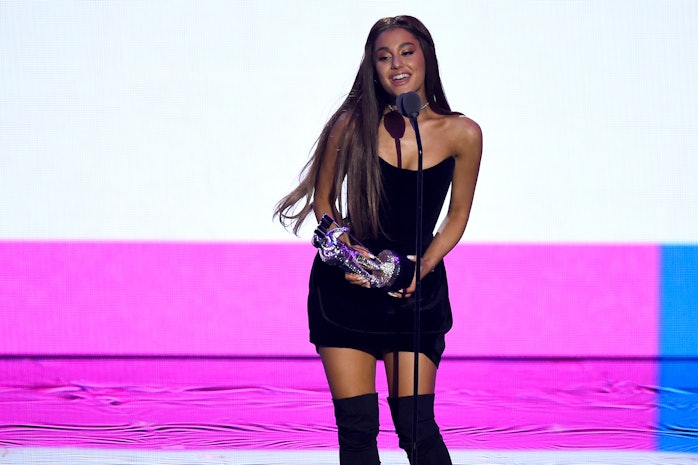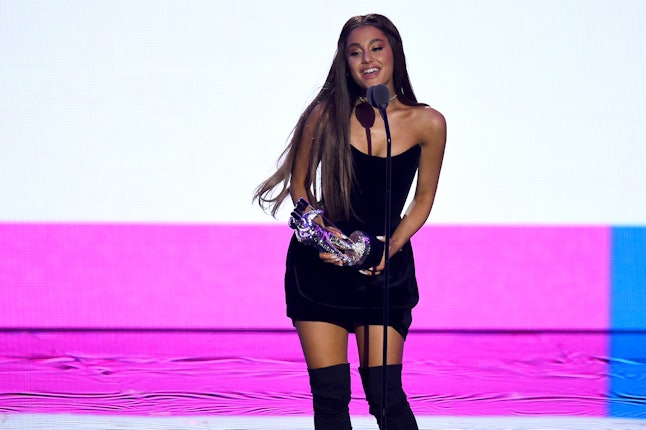 In her career, Grande has made tremendous strides, placing women at the forefront of many record-breaking lists. Billboard notes that she's the only artist to ever the first single from each of her first four albums debut in the top 10 of the Hot 100. The outlet reveals that the 25-year-old singer is also the first woman in three years to have a single debut at No. 1 on the Hot 100. Speaking on the many obstacles that women face in the music industry and beyond, Grande told Billboard:
While Grande has done a lot to break barriers for women in entertainment, a Jan. 2018 report from the New York Times revealed a study from the Annenberg Inclusion Initiative which proves just how large the gender gap in music has been in recent years. In an analysis of Billboard's top 600 songs from 2012 to 2017, (a compilation of Billboard's annual Hot 100 chart for those six years) it was found that of 1,239 performers, only 22.4 percent of them were women.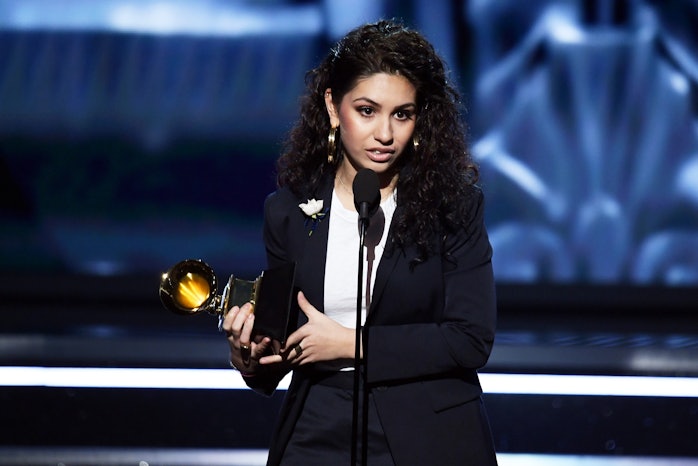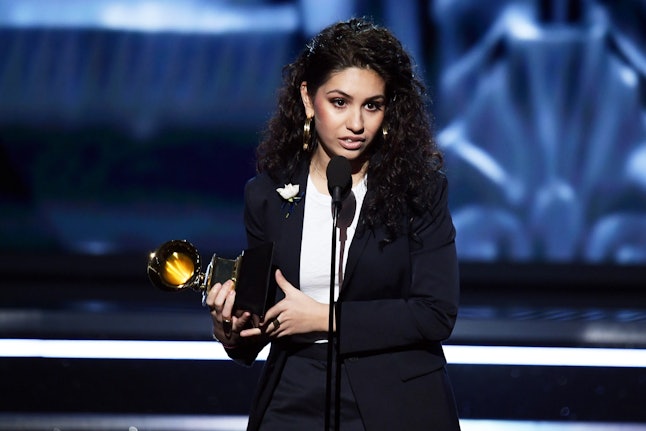 The issue of gender inequality is one that can be felt in every aspect of the music and entertainment industries. It recently had a large and widely-reported affect on the outcome of nominations and winners at this year's Grammy Awards. The Recording Academy came under fire after only one woman (Alessia Cara) won a major award, despite the most nominated artist being a female (SZA). All-in-all, women were hugely underrepresented at the ceremony, taking home a mere 11 of the 84 possible trophies (in both performance and non-performance categories) for their contributions.
Recording Academy President and CEO Neil Portnow made matters even worse by insinuating that women needed to "step up" in order to be recognized. Portnow later apologized for his hurtful comments and it was announced that he would be stepping down from his position in 2019. The situation also led the Academy to immediately launch an investigation into the issue of Grammys gender bias. As a result of their findings, the Grammys decided to increase the number of nomination spots in an attempt to create a more inclusive group of candidates in some of its categories, according to Pitchfork. The change will see the number of nods in the record, song, and album of the year categories, along with best new artist, increase from five to eight. The expansion is slated to go into effect beginning with the 61st Annual Grammy Awards with the nominations due to be announced on Dec. 7, 2018. While things for women have been unfair since the beginning of time, this new adjustment will, hopefully, lead to a more inclusive pool of candidates within the night's most important award sections.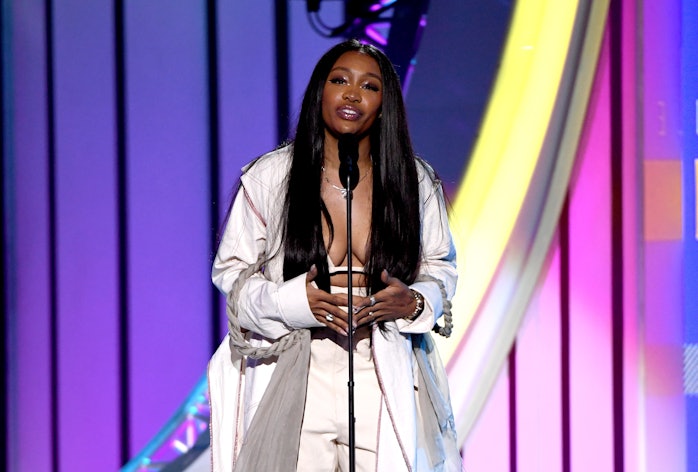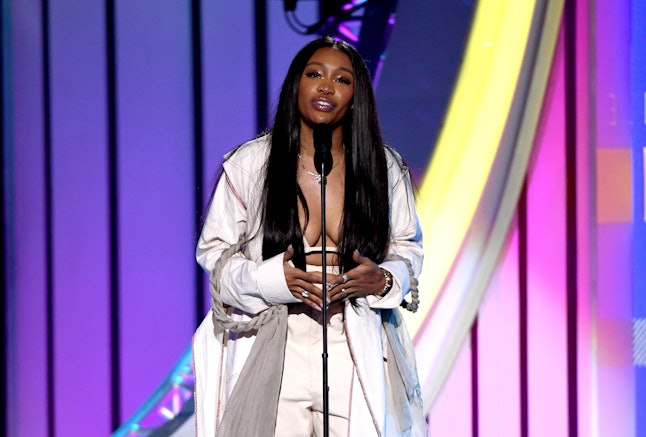 Although the push for equality continues to move forward, Spotify's end-of-the-year list proves that the issue of gender bias and discriminatory practices within the entertainment industry continues to oppress women across the board.
Source: Read Full Article