Sharon said she found a certain actor to be a "dastardly little thing" and a "rude little boy," while Kelly recalled squashing her beef with Christina Aguilera.
Sharon Osbourne has revealed the "rudest celebrity" she's ever met — and her answer may surprise you.
During an appearance on E! News on Thursday, the reality star and her daughter Kelly Osbourne participated in a game titled "Stir the Pot," and answered questions about their celebrity encounters, past feuds, and more. At one point, Sharon was asked to "name the worst celebrity" she's ever met.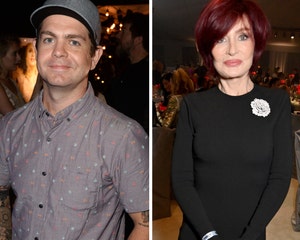 Jack Osbourne Says Mom Sharon Needs Plastic Surgery Tune-Up Every 5k Miles Just Like a Car
"The guy that's married to that actress, and he used to do That '70s Show," Sharon, 70, said to Kelly, 38, who asked if she was referring to Ashton Kutcher.
"Oh yes," Sharon replied. "Oh, rude, rude, rude, rude little boy."
After E! News cohost Adrienne Bailon-Houghton and Kelly both shared that they were "not prepared" for Sharon's answer, she added that Kutcher was a "dastardly little thing." She didn't give any additional details about why she felt that way.
Also during the game, both Sharon and Kelly revealed whether or not there is anyone they've previously feuded with that they would like to "apologize" to.
"No," Kelly immediately replied without hesitation, while Sharon admitted that she regrets the comments she made about Justin Bieber in the past. The Talk alum criticized the singer a decade ago following some of his legal troubles.
"I have apologized to him before, and it's Justin Bieber, because he did something. And when I was doing another talk show, I said, 'He's really bad, and how can his parents let him do that?' and all that. And I'm like, 'Who am I to say that he's bad? He's a kid. Leave him alone.' And I felt really terrible after saying it, and I felt such guilt."
Kelly then chimed in, sharing that she's ultimately become "friends" or at least "friendly" with everyone she's had beef with in the past, including Christina Aguilera.
"My biggest feud that I think people cared about was me and Christina Aguilera when I was like 16, and we were, like, pitted against each other in the media for so many years that we both thought that we didn't like each other," she explained. "And then we actually sat down together at a Christian Dior fashion show, and ended up really liking each other."
"It was like a lovely experience," Kelly added.
Unable to render YouTube Video.
Meanwhile, at another point, Sharon was asked if she's ever "disapproved" of her daughter's past hair colors, revealing that she was not a fan of when Kelly dyed her hair black.
"When Kelly was really young, she dyed her hair … black, really black. Really black," Sharon said. "And it was wicked."
Kelly then jokingly informed her mother that she was going to make her "feel really bad" as there was a heartfelt reason why she dyed her blonde hair jet black.
"Do you remember why I dyed my hair black?" she asked her mom, who said she didn't remember.
"You were going through chemo, and you said I looked like Snow White, so I dyed my hair black," Kelly revealed.
On a much lighter note, the two also shared their celebrity crush — and they both have the same one.
"Jason Momoa," Kelly said, to which Sharon added, "He is stunning."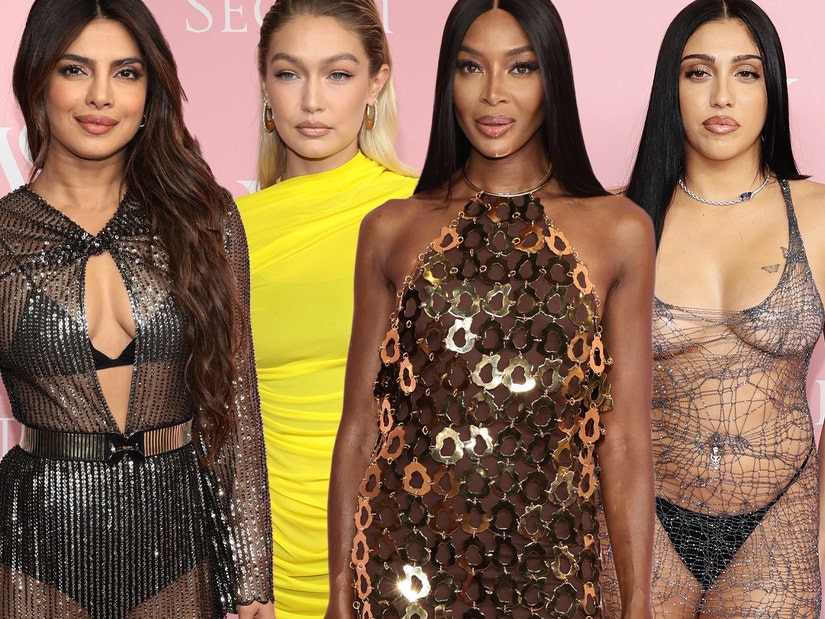 Source: Read Full Article