Selena Gomez is still keeping her distance from social media, but that doesn't mean she's not out having fun with her friends. Last night, Selena went to her best friend Courtney Barry's wedding, and she was the perfect guest and wing woman all night.
FYI, Courtney is one of the girls in Selena's fire Cabo beach pictures—they were actually there for Courtney's bachelorette party. So, Selena went to Courtney's wedding ceremony in Los Angeles, and she wore a stunning black gown with sparkly jewels all over it. Selena didn't post about the wedding on her own account, but someone who was there did get some pics and videos of the night, and it looked like a true party and like how you wish all weddings were.
In one video, they were playing Sel's song "Taki Taki," but, sadly, she wasn't in the video dancing or anything. Maybe she was warming up for her verse, though. In another, she's apparently dancing to Cardi B's "I Like It."
📹 February 21: Selena Gomez dancing to "I Like It" by Cardi B, J Balvin & Bad Bunny at a wedding in Los Angeles, CA! @iamcardib @JBALVIN @selenagomez pic.twitter.com/WPq4acHwDn
And in the best video of all, she's looking at a picture of another one of her friends with some guy and saying, "Remember you have a boyfriend." Selena, the voice of reason. Maybe that should be written on phone cases or something.
📹 February 21: Selena Gomez at a wedding in Los Angeles, CA! 😍🔥 pic.twitter.com/GUAZX4BcRU
In all seriousness, though, it looked like Selena had a great time and even posed for some of those black and white photo booth snaps celebrities are always taking.
📷 February 21: Selena Gomez at a wedding in Los Angeles, CA! pic.twitter.com/NGWvTlMeK7
Note to self: Get you a wing woman like Selena Gomez.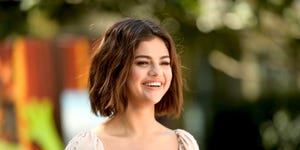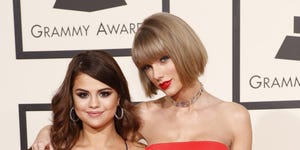 Source: Read Full Article