video
Market outlook on inflation data and how investors are feeling heading into 2023
Penn Capital CIO Eric Green discusses the December Consumer Price Index and more on 'Morning's with Maria.'
Saks Off 5th, which focuses on providing luxury goods at accessible price points, faced stiff competition over the past holiday season given the influx of promotions from full priced retailers. 
During a keynote session at the NRF 2023: Retail's Big Show in New York City on Sunday, CEO Paige Thomas, who took over right before the pandemic gripped the nation in 2020, said the 2022 holiday season was "the most promotional" that she has ever experienced, which she attributed to high inventory levels. 
From a buying perspective, high inventory levels eventually plays in the company's favor because it usually creates an "unbelievable environment" for its buying teams to pick "the best of the best," Thomas said. 
However, during the holiday fueled by markdowns, "it created opportunity for traditional full price players to play in our sandbox a little bit and so that became absolutely competitive," Thomas said.  
SAKS OFF 5TH SPLITS OFF E-COMMERCE BUSINESS IN $1B DEAL
The chief executive said company still saw strong performance throughout the season due to the "value component that we have every day," she said. 
Thomas expressed great confidence in the company saying its value proposition is its "winning agenda," and it's something that bodes well in the current economy. 
Over the years, the off-price industry has outperformed and even exceeded expectations "in a volatile environment, particularly for consumers", she said.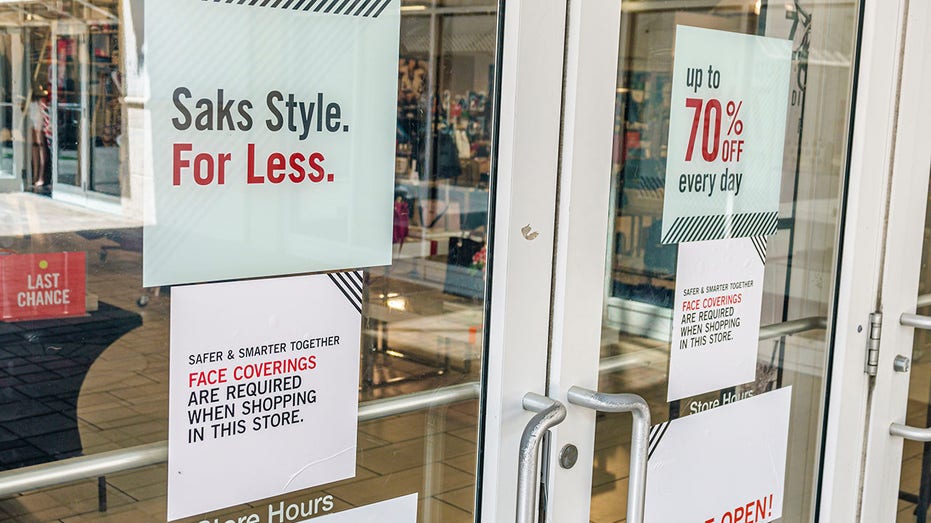 Saks Off 5th, discount department store in Orlando, Florida.  (Jeffrey Greenberg/Education Images/Universal Images Group via Getty Images / Getty Images)

LVMH SHUFFLES LEADERSHIP AT LOUIS VUITTON, DIOR

Thomas predicted that the first half of 2023 will be more challenging compared to the second half of the year, suggesting that there is still high inventory and continued promotions in the January time period. 

"It is time for us to tend to be a little bit more conservative and then chase the business as we see it," she said.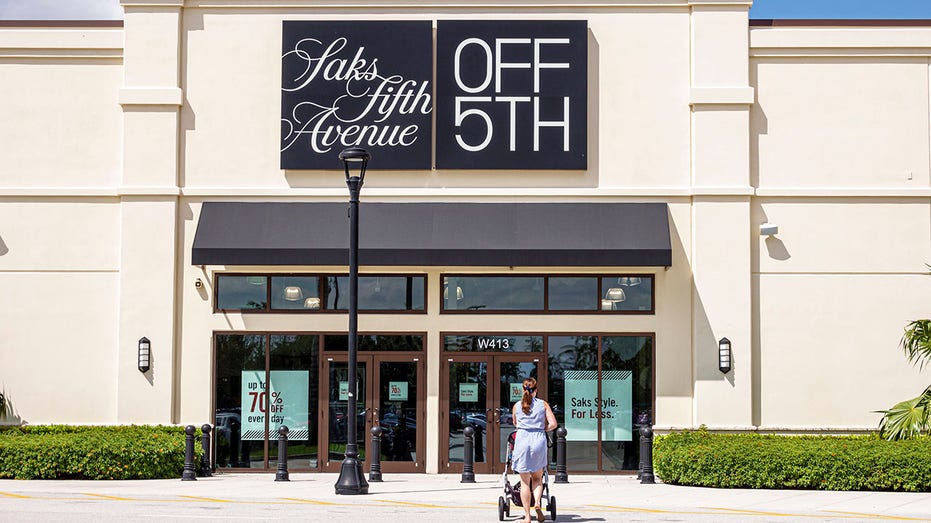 Saks Fifth Avenue Off 5th entrance in West Palm Beach, Florida.  (Jeff Greenberg/Education Images/Universal Images Group via Getty Images / Getty Images)

However, not only does the company have "the luxury to lean on off price" but its fast-growing customer base is a high earning individual, which are not as "price sensitive," Thomas said. 

Since the pandemic, the company deeply invested in customer research to better understand and engage with this customer. 

"We had this kind of wonderful discovery of a really fast-growing segment within our customer base. And this segment was a high earner, very fashion driven and shopped everywhere," Thomas said. "It really gave us a bullseye as an organization to say, how do we think about our merchandising strategy? How do we think about our marketing strategy? How we think about our customer experience and our competitive set?"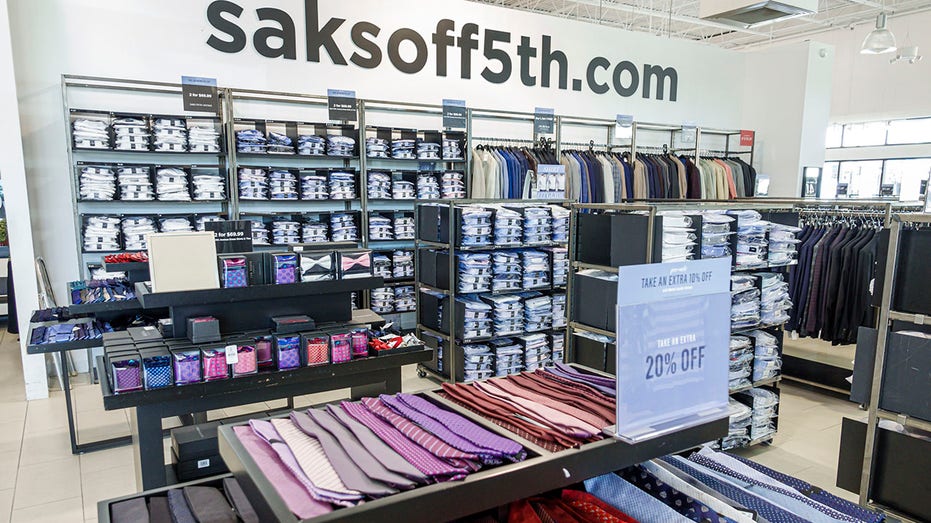 Saks Fifth Avenue Off 5th men's clothing and tie display in West Palm Beach, Florida.  ( Jeff Greenberg/Education Images/Universal Images Group via Getty Images / Getty Images)

Thomas said company really put "ammunition and strategies behind building this customer." 

"I always come back to who your core customer is and serve them, and you'll win," Thomas said.

The chain also invested in technology and created partnerships in the re-sale space, helping to further its mission of providing "modern luxury at accessible prices to everyone."

AFFLUENT SPLASH OUT ON PREMIUM DRINKS, PRICEY BIRKIN BAGS BUT CLOUDS LOOM

The company also launched its first app in 2021, and a loyalty program last year, both of which have had really high engagement, according to Thomas. The company has already gained more than 1.5 million enrollments in its loyalty program in less than a year.

In recent years, the company has also announced partnerships with major players in the re-sale space staring with LXR in 2020. In 2022, they announced three other partnerships including Rent the Runway.

GET FOX BUSINESS ON THE GO BY CLICKING HERE

The company has already noticed a great response, saying these partners have been a "huge win" for the company. 

Thomas expects to have additional re-sale partners in 2023.

Source: Read Full Article