When you look at Kate Middleton and Queen Elizabeth's relationship now, they seem to get along great—I mean, just look at this picture: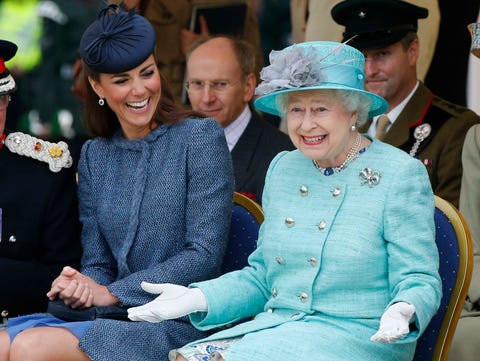 But apparently, it wasn't always that way. In fact, it looks like Queen Elizabeth wasn't the biggest Kate fan when Will began dating her. Phil Dampier, who has been reporting on the royal family for over 20 years, shared with Express that when Kate and Will were dating, the queen used to be critical of Kate for a very specific reason—supposedly she didn't think that Kate was "doing enough."
During the eight or nine years that Kate and Will were dating, Phil says that "There was a phase where she appeared to be doing very little really…The Queen once remarked Kate doesn't do very much so I think she had a fairly long entrance to the Royal family."
And while this sounds kind of harsh, it's possible that the queen was just being protective of Will and/or being realistic about the intense workload and scrutiny that comes with being a royal.
Now, of course, Kate is not only a part of the royal family but also has taken on many royal duties and is constantly making appearances at royal engagements (not to mention that she has three heirs to take care of) so it's safe to say that she's doing 'enough' currently.
And tbh if Kate did nothing besides bring the adorable Prince George into the world that would be good enough for me!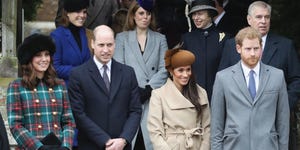 Source: Read Full Article