video
Big Tech layoffs suggest something bigger is coming: Kevin Hassett
Former Council of Economic Advisers Chairman Kevin Hassett reacts to some Big Tech giants slashing jobs, telling 'Cavuto: Coast to Coast' data indicates the economy is heading towards a recession. 
PagerDuty CEO Jennifer Tejada apologized to her staff after facing backlash for what critics are calling a "tone-deaf" layoff memo in which she quoted Martin Luther King Jr.
On Friday, Tejada, who heads the cloud computing company, admitted that using a quote from the late civil rights leader while communicating news that the company was letting go of 7% of its global workforce was inappropriate and that there are "a number of things" she would have done differently. 
"The quote I included from Dr. Martin Luther King, Jr. was inappropriate and insensitive. I should have been more upfront about the layoffs in the email, more thoughtful about my tone, and more concise," Tejada said. "I am sorry." 
TECH LAYOFFS CONTINUE AS IBM, SAP ANNOUNCE MASSIVE CUTS
In the letter, issued to employees last Tuesday, Tejada said the cuts were a necessary measure "to set PagerDuty up for long term success." 
PagerDuty is just one of a significant number of tech companies that have reduced their workforces in recent months as they weather the uncertain economy. 
ARE TECH LAYOFFS THE CANARY IN THE US JOBS MARKET?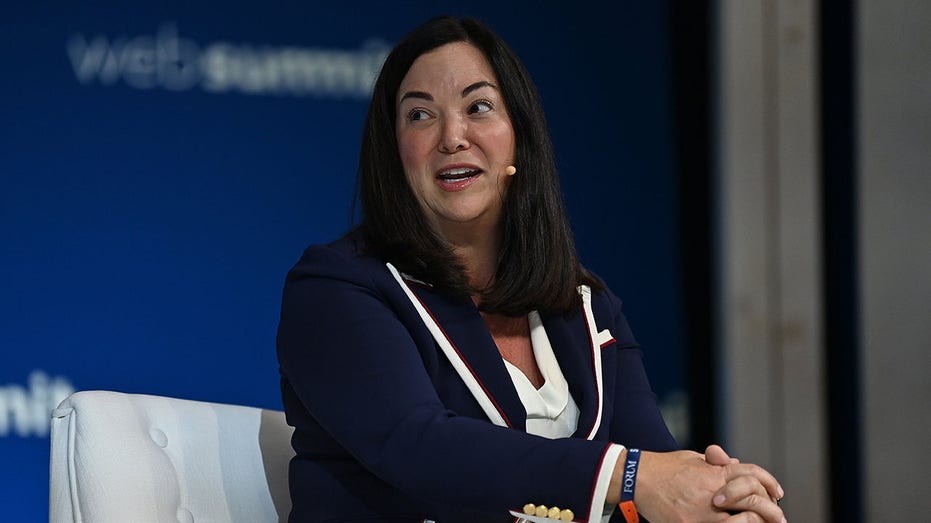 Jennifer Tejada on SAAS Monster Stage during day two of Web Summit 2021 at the Altice Arena in Lisbon, Portugal.  (Piaras Ó Mídheach/Sportsfile for Web Summit via Getty Images / Getty Images)

Tejada noted the layoffs "will be painful for those Dutonians impacted, their loved ones and their teammates, because every PagerDuty employee is an important, valuable part of our community."

However, she ended the letter by saying in part, "I am reminded in moments like this, of something Martin Luther King said, that 'the ultimate measure of a [leader] is not where [they] stand in the moments of comfort and convenience, but where [they] stand in times of challenge and controversy.'" 

The chief executive added that the way she communicated the layoffs "distracted from our number one priority: showing care for the employees we laid off, and demonstrating the grace, respect, and appreciation they and all of you deserve."

CONCERNS OVER A 'WHITE COLLAR RECESSION' GROW AS GOLDMAN SACHS, MORGAN STANLEY, AMAZON AND OTHERS CUT JOBS

Her apology came after Tejada said that "many" employees reached out with feedback over the week. Although, social media users also blasted her for the move. 

"The most tone-deaf layoff email I read so far was written yesterday, and it comes from PagerDuty CEO Jennifer Tejada," one user tweeted. "The email is vey [sic] long, and feels like it was written by an AI that took all the phrases that people usually say, and put it one long email." 

Another user tagged the company in a tweet saying, "Maybe don't quote MLK when firing 7% of your workforce?" 

GET FOX BUSINESS ON THE GO BY CLICKING HERE

In December, PagerDuty reported third quarter revenue grew 31.1% to $94.2 million. The operating loss widened to $32.5 million from $26.3 million.

For the full fiscal year 2023, PagerDuty currently expects total revenue of $368 – $370.0 million, representing a growth rate of 31% year over year and a net loss per share of $0.01 – $0.00 assuming approximately 90 million basic shares and 101 million diluted shares.

Pagerduty Inc
Ticker
Security
Last
Change
Change %
PD
PAGERDUTY INC.
28.84
-0.56
-1.89%
Source: Read Full Article