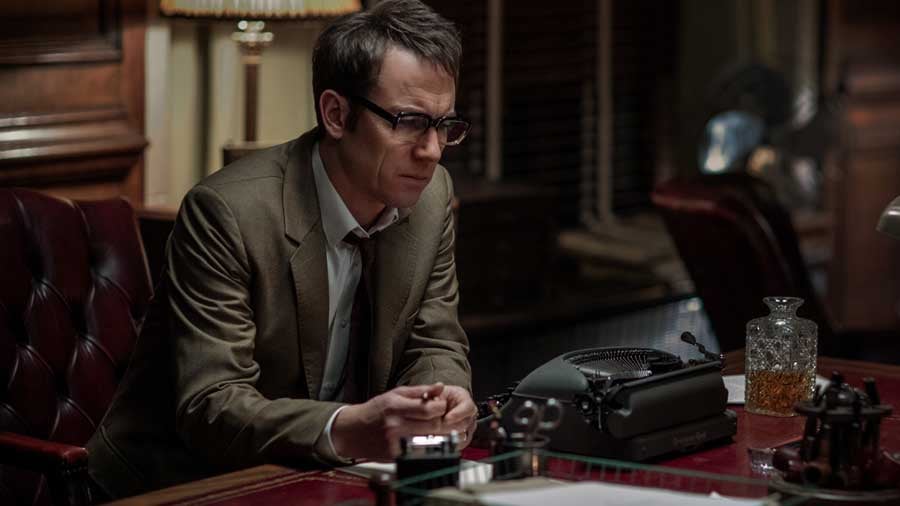 Warning: Spoilers for Outlander season four below!
The latest Outlander episode, titled "Down the Rabbit Hole," sees the return of a couple of familiar faces in Tobias Menzies' Frank and Nell Hudson's Laoghaire, which may have come as a bit of a surprise — even to book readers, in Frank's case. But executive producer Maril Davis tells POPSUGAR that doing a Frank episode was on their minds from very early on in plotting out season four, even though he doesn't really appear in Diana Gabaldon's Drums of Autumn.
In the episode, the main thrust of the action is that Brianna (Sophie Skelton) travels through the stones to 1760s Scotland. But this is juxtaposed with flashbacks to her final months with her father, Frank (Menzies), which the writers room thought was an important thing to include in Brianna's journey.
"We decided fairly early on that part of the story would involve Frank because in talking about Brianna's journey and her going back, the fact that she's never met her birth father and was raised by another man for the first 20 years of her life and that's the only father she's ever known . . . how torn she would feel, as a character?" says Davis, adding that Brianna is wrestling with feelings of guilt over her perceived betrayal of the man who raised her.
Source: Read Full Article