Orange Is The New Black instantly became a hit when it first premiered on Netflix. Audiences fell in love with the show's dynamic characters, captivating storylines, and the insight it gave to what being in a women's prison can be like at times. The inner workings of the show's premise are loosely based on the best selling book by Piper Kerman and her experience through the prison system after being indicted for a small drug-smuggling incident nearly a decade prior! After stumbling across Piper's autobiography, it wasn't long before Jenji Kohan decided it would make a great series and sat down with the author to discuss its potential for a show; and thus, Orange Is The New Black was born!
Since the release of the show's pilot back in 2013 the Netflix series has gone on to receive multiple Emmy including Outstanding Casting for a Comedy Series. While other prison shows have come and gone, there's something intrinsically alluring to the characters of Orange Is The New Black and how they develop and change throughout each season. Although protagonists and antagonists exist in the show, they aren't as narrow. With each character, we see that very dichotomized human element of being both worthy of hate and sympathy play out into the dynamics of the prisoner's lives; making characters not only likable but also relatable. Besides the phenomenal cast and writing, so much more has gone into the making of the series.
That's why we've compiled some of the most exclusive behind the scene details from the show that even some of the most die-hard OITNB fans will be surprised to discover!
19

Jodie Foster Directed an Episode
Jodie Foster is mostly known for her acting credits which include famous films like The Silence of the Lambs; however, in recent years, Foster has begun to take a stab at directing. The first major film she directed, The Beaver, starring Mel Gibson and Jennifer Lawrence, received much praise. Since then she has gone on to direct multiple T.V. shows, including Orange Is The New Black! Foster directed the first episode of the second season titled "Thirsty Bird." The episode actually landed her, yet another, Directors Guild of America Award Emmy nomination!
18

Regina Spektor wrote the intro song
Regina Spektor was, surprisingly, born in Moscow, Russia and is a multi-talented songwriter, pianists, and singer. Spektor wrote the song for the creator Jenji Kohan, with the specific intent for it to be used for the intro. This wasn't the first time Kohan and Spektor had worked together either. The two famously paired up together to write the theme song for the Showtime hit Weeds. In an interview with Rolling Stones, Regina Spektor recalled showing Kohan the song for the first time saying "and then she just turned to me: 'This kicks ass! I love it! This is awesome! This is perfect.'
17

Samira Wiley doesn't speak German
Samira Wiley's character Poussey is supposed to come from a military family that was constantly stationed at different bases around the world due to her father's work. One of those said stations was in Germany, which is where Poussey apparently learned German. However, in real life, the actress was far from being fluent. In an interview with The New Republic, Wiley definitely wasn't expecting to be speaking German for her role saying, "that was a big surprise to me. I don't actually speak any German, but they had a dialect coach for me." It seems like the training paid off because Wiley German in the show was, as they say in Deutschland: Sehr gut.
16

Poussey and Taystee went to school together
In Hollywood, there are countless stories of young actors knowing each other before they both got their big break, and The Orange Is The New Black is no exception to this. Two of the most loveable characters in the show, Poussey, and Taystee, actually have real-life ties to each other. Before they got their big break in the show, both Danielle Brooks and Samira Wiley attended Juilliard together! Wiley was a year ahead of Brooks at Juiliard, but even before then they were still friends. To date, their friendship spans over a decade! Given their past, it's no wonder why they were cast to play best-friends.
15

they didn't want known actors
One of the best things about Orange Is The New Black is the fact that the majority of the cast, despite being in other projects previous, was relatively unknown to most of the audience. This wasn't a mistake though. In fact, the show's casting director intentionally wanted to cast unfamiliar faces for the majority of the roles. Casting director, Jen Euston, who also cast other popular shows like Girls and Veep, told BuzzFeed in a recent interview that she never wanted "someone in Litchfield who is recognizable." because she believed it would take audiences out of the reality of the show and being in prison.
14

it was not easy getting rights to the story
Orange Is The New Black isn't just a hit show on Netflix, it also was loosely based on the true story of Piper Kerman and her time in prison. The real Piper wrote a book on her time in the brig which ended up being the basis for the show; however, some characters and situations were also added. For example, in the show, Piper ends up being in prison with Alex Vause; yet in reality, she only ever saw Alex once and that was when she testified in Chicago. Many would also be surprised to hear that, in real life, Piper is also with Larry!? (We know, we know…we like Alex and Piper being together instead too.) With all the juicy details of Piper's autobiography it was difficult at first to secure the rights for the show, but after producers sat down with Piper and discussed the show–she was on board!
13

the opening credits
In the opening credits scene, we see a flash of close up faces on the screen as they appear perfectly in-time to Regina Spektor song "You've Got Time." The faces seen in the intro aren't extras or random people chosen by casting directors as one might think. In fact, the faces in the title sequence are those of real-life, former, inmates! When shooting to get the images for the intro they were each asked to visualize either someone that makes them laugh, or a peaceful place, or something they'd rather forget. Also, you might have missed it, but the real Piper was also featured in the title sequence so keep your eyes peeled the next time you're watching!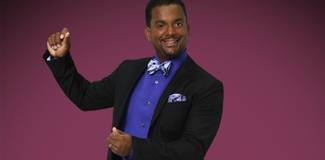 Former Fresh Prince Star Alfonso Ribeiro Suing Fortnite and NBA 2K For Using His Old 'Carlton Dance'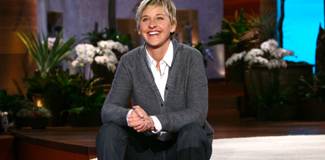 Ellen Degeneres May Be Calling It Quits On Her Daytime Talk Show

'Sesame Street' Introduces A 7-Year-Old Muppet Who Is Homeless

12

the hidden american pie reference
Jason Biggs, who played Piper's fiance in the first couple seasons, got his big break in the now cult classic film that is American Pie. The writers apparently couldn't help themselves and decided to add a little reference to the film in the show's pilot. During a flashback scene, Larry is freaking out after just discovering about Piper's past mishaps. Larry then goes on to provide embarrassing examples that he had previously revealed to Piper such as "the webcam horror" and a certain shaving incident. If you remember, in American Pie Jason Biggs character accidentally broadcasts an exchange with a student. Meanwhile, in the sequel, American Wedding, you may recall the "shaving incident."
11

laura prepon originally auditioned for piper
Believe it or not but Laura Prepon, who plays Alex Vause, originally auditioned for the part of Piper. Casting director Jen Euston told Buzzfeed that when Prepon came into audition they immediately knew, "It wasn't right because she would never be scared to be in prison — Prepon's composure and her confidence, she would never be someone who would go into prison scared like Piper was, or intimidated, so she was never going to be a Piper." Prepon actually never even auditioned for Alex either, when Taylor Schilling came in to audition for Piper they asked Prepon to read for Alex in the scene. The two apparently hit it off and had great chemistry and right then the casting directors knew they had found the Piper and Alex they were looking for.
10

uzo aduba almost quit acting
Orange Is The New Black wouldn't be the same without Uzo Aduba and her memorizing role as crazy eyes. It's actually hard to imagine the show without her! Uzo Aduba had gone through countless auditions without landing a role and had become so sad that she had decided that maybe acting wasn't her thing and quit at that moment. Little did she know that 45 minutes later she would get a call from her agent saying she landed the role of Crazy Eyes!!! Aduba spoke with Essence about the moment she got the news saying, "I lost my mind. I'm running around my apartment crying…I was like, 'You don't understand. I just quit.' And my agent quoted 'The Godfather' line: 'Just when you thought you were out, they pull you back in.'"
9

Litchfield Penitentiary is real
Litchfield does exist, but not exactly how you think. Unlike in the Netflix series, the real Litchfield resides in Connecticut rather than New York, but instead of being a prison, it is a jail. Many of the outside exterior shots seen throughout the series were filmed actually on location, while some interior prison scenes were done at a studio. Apart from shooting on a sound stage in Queens they also filmed some scenes on location at an abandoned children's psychiatric hospital! Talk about creepy. We're gonna take a hard pass on visiting that place, because we'd much rather go check out some of these 25 real-life film locations instead!
8

daya and her mom are almost the same age
Dayanara Diaz, played by Dascha Polanco, has a unique relationship with her mother in the show, especially since both she and her mother found themselves in the same women's prison. Her mother, Aleida Diaz, is played by Elizabeth Rodriguez. Despite the mother-daughter relationship, in real life, the two actresses are closer in age than one may think. Dascha Polanco was born in 1982, while Elizabeth Rodriguez was born just two years prior in 1980! Even though they are extremely close in age, they definitely capture all the dynamics of what being a mother and daughter is like, which is why audiences can't help but watch the duo's relationship unfold throughout the show season after season.
7

They always mention the title of the episode in the show
The talent writers working on Orange Is The New Black always find a way to work the show's title into the dialogue of the episode one way or another. So, next time you're watching an episode for the first or 500th time, pay close attention to how or when the title is said in the actual scene. For example, Episode 10 in the first season is titled "Bora Bora Bora." In the episode, Morello consults Nichols about potential honeymoon locations and mentions "Bora Bora Bora," to which Nichols corrects her saying there is only two Boras.
6

taryn manning did research for her part
Taryn Manning, who plays "Tiffany 'Pennsatucky' Doggett" in the series did her research for the part, especially for the first season when her character was still in its introductory stages. Manning told Vulture in an interview that she "watched several YouTubes of faith healing. A lot of evangelistic ceremonies." constantly before filming as well as Southern Baptist videos but she said she had to dig deep into the internet for her info. Manning saw her character Doggett as rather conflicted seeing as how on one hand she is profoundly religious, yet, on the flip side, she still "goes against everything Jesus said."
5

The writers did their research too!
In order to show what a women's prison is really like the writers for the show wanted more information, as the book provided some, but not all of what they wanted. The team of writers for Orange Is The New Black ended up touring different prisons as well as talking to inmates to get a better idea of what life is like on the inside. Additionally, since most of the show is filmed on a soundstage the production design team also had to do some research as well. The show's set designer, Michael Shaw, visited a number of minimum, and maximum, security prisons to get a feel for the look and function of these spaces and how they differed from each other.
4

Danielle Brooks isn't a harry potter fan like her character
Danielle Brooks character Tasty is not only a math wiz in the series but also a huge bookworm. One of the most recurring analogies Tasty likes to reference is Harry Potter. However, Danielle Brooks hasn't even read all the books and has only seen a couple of the movies! Some of our favorite Harry Potter references from Tasty have to be: "Mess with the evil forces, you'll be out like Cedric Diggory." followed by the classic "It's LeviOsa, not LeviosAR."
3

Morello is actually Australian
You would never know it by the sounds of her but Yael Stone, who plays Lorna Morello in the show, is Australian and actually has an accent too. She originally auditioned for the part of Nicky but after her first go casting directors had her come back to audition for Lorna. Casting director Jen Euston said it was important for Morello's character to be likable and bubbly so that audiences could see her as somebody they could easily be friends with. When Yael Stone came in with her 1940's New Yorker accent it gave her, what Euston called this "adorable personality," which was exactly what they were looking for!
2

Norma was in a band in real life
It's hard to picture the shy and mute Norma in Orange Is The New Black being anything other than just that. However, in real life, the actress Annie Golden who plays Norma is anything but mute and reserved! Annie Golden is an extremely accomplished film and stage actress and back in the 70's she also was the lead singer in the New York punk-rock band: The Shirts. The band was quite successful and played at many different venues across the country. Some of their hit songs include Teenage Crutch, Tell Me Your Plans, and, I'm Not One of Those. You can still see some of the band's live performances on Youtube and have your mind blown by Annie Golden rocking out the stage.
1

laverne cox has a twin brother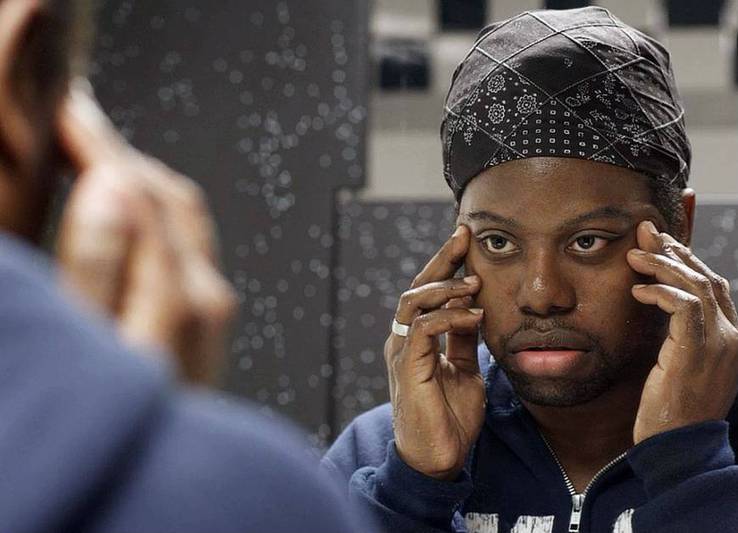 The American actress and activist, Laverne Cox, plays the role of Sophia Burset in Orange Is The New Black. In the series, they often show the backstory of a character in flashbacks. For Burset's storyline her flashback placed her pre-transition, but rather than hire another actor to play the part, casting directors hired Cox's twin brother M Lamar. Lamar himself is also in the entertainment industry and is a well-established musician and performer.
references: buzzfeed, madamenoir, and glamour.
Source: Read Full Article