The man, who said his daughter was friends with the victim, said he immediately believed she was murdered after seeing the body.
On Sunday, around 1pm, a man called 9-1-1 to report he found a body amid the search for missing mom Rachel Morin.
The caller, who identified himself to local ABC affiliate WMAR as Michael Gabriszeski, is now speaking out on the discovery.
On Sunday morning, the Harford County Sheriff's Office released a notice to the public asking for assistance in locating Morin, after her boyfriend called authorities the previous night saying she never returned from a walk. He said her car was found at a nearby trailhead, but she was not.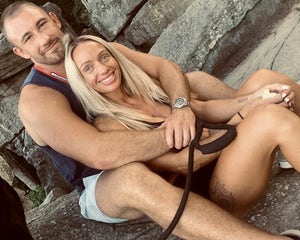 Rachel Morin's Boyfriend Says He'd 'Never Do Anything to Her' as Homicide Investigation Is Launched
That same morning, Gabriszeski joined the search along with his daughter, who was friends with Morin. The two and one of his daughter's friends discovered the worst, finding her body in a drain.
"I kept telling them to search the tunnels because I had a feeling about those tunnels," Gabriszeski told WMAR. "I walked forward to search one tunnel and they searched the one and that's where they found her."
According to the report, the state of her body led him to believe she was murdered.
"Something like this should not happen in Harford County. Hopefully [they] catch the person who did the trifling act. I hope they prosecute to the fullest extent of the law," he added, hoping that the discovery of Morin's body at least offers some sort of closure.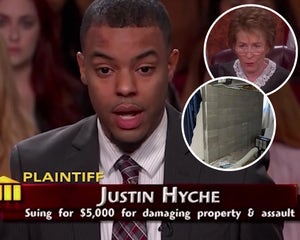 Man Accused of Locking Woman In Homemade Cinderblock Cell Appeared on Judge Judy
On Monday, the Sheriff's Office released a new statement urging the public's assistance.
"If you were on the Ma & Pa Trail on Saturday, or near the trail or trail heads and took photos or video, we are asking if you would please share them with investigators," they wrote. "There could be something helpful in one of your photos that might bring us one more piece of the puzzle."
They added that, as of Tuesday morning, they had already received 90 tips "from concerned community members" in reference to the murder, before thanking everyone for their support.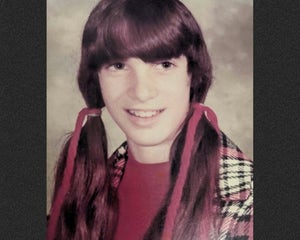 Gilgo Beach Murders: 'Jane Doe 7' Identified 27 Years After Legs and Feet Were Found on Fire Island
During a press conference on Sunday evening, Sheriff Jeffrey Gahler said the case went from a missing person to a homicide after recovering her body. While he was hesitant to reveal what they found at the scene, he said there were "indicators" of murder and detectives "have no doubt" they're "sadly" dealing with a homicide case.
"Detectives continue to work the case as aggressively as we possibly can," he continued, saying that, "at this point in time, there is not a suspect." He later reiterated, "There's nobody that I would put and say this person is a possible suspect, zero."
After noting how much attention the office's notice to the public about Morin's disappearance generated, he also cautioned those following the case to "be careful in what they share in their comments and make sure it's factual."
While authorities stated during the press conference that they had no possible suspects on Sunday, many went to the Facebook page of Morin's boyfriend to speculate about his possible involvement in the comments.
According to a post to Morin's Facebook page on August 3, she has been dating Richard Tobin for at least a few weeks. Her post at the time was the first one about him, writing, "Only started taking pics few weeks ago.. but these are a few of my favorites. From the beach to the mountains."
On August 1, Morin also changed his relationship status to say the two were dating.
Since then, the post has been flooded with comments from people who don't appear to know the couple at all and only landed on his page because of the case. At the time of publishing, the post had 430 comments — some speculating about his possible involvement, others warning commenters against doing just that — with Tobin now limiting who's able to leave a message on it.
He also commented as well, writing, "I love Rachel, I would never do anything to her, let the family and I grieve. Yes I have a past but I also have 15 months clean and have changed as a person. Please."
Source: Read Full Article