The man told police he "observed shadows" in his yard, retrieved his gun and began firing at "people running away"; his own nephew was reportedly among the kids playing on the property.
A 14-year-old girl was treated for non-life threatening injuries after sustaining a gunshot wound to the back of her head during a game of hide and seek, according to police in Louisiana.
In a press release, the Calcasieu Parish Sheriff's Office said 58-year-old David Doyle was arrested and charged with aggravated battery; 4 counts of aggravated assault with a firearm; and illegal discharge of a firearm following an incident on his property on May 7.
After police were called to Doyle's home on Sunday in reference to a shooting, the Office's Violent Crimes detectives took over the scene to investigate — and discovered "several juveniles were playing hide and seek in the area and were hiding on the neighbor's property."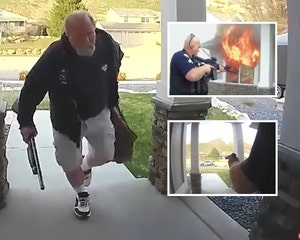 Chilling Video Shows Moment Man Fatally Shot His Brother Before Setting Fire to Home
Doyle himself told detectives he "observed shadows outside his home," before grabbing his gun, stepping back outside and observing "people running away from his property." He reportedly told police that "he began shooting at them and unknowingly hit the girl."
According to reports, the shooting happened at the end of a dead-end road with only three residents: Doyle, the victim's family and a relative of the victim. A local resident told The Daily Beast that Doyle's own nephew was playing hide-and-seek with the victim when she was shot.
Family members told 7News that the girl "is okay and recovering" following the incident, while Doyle is still in custody at Calcasieu Correctional Center.
His bond is pending as the investigation continues.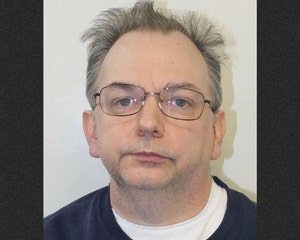 Hotel Guest Wakes Up to Night Manager 'Sucking on His Toes,' Say Cops
Source: Read Full Article