Ever wonder whatever happened to Lindsay Lohan? Apparently, you're not the only one – and now we're all about to find out.
The former sweet-faced, red-haired child star fell victim to the fate of so many other kids coming of age in Hollywood. Her innocence was shattered thanks to her chosen career path and what followed was no small amount of drama – multiple DUI arrests, failed stints in rehab, and horror stories about how she behaved in both personal and professional settings. The New York Times once called her, "America's favorite troubled teen, treated with scorn and skepticism."
Then she kind of just fell off the face of the earth. But surprise! She's coming back to television now.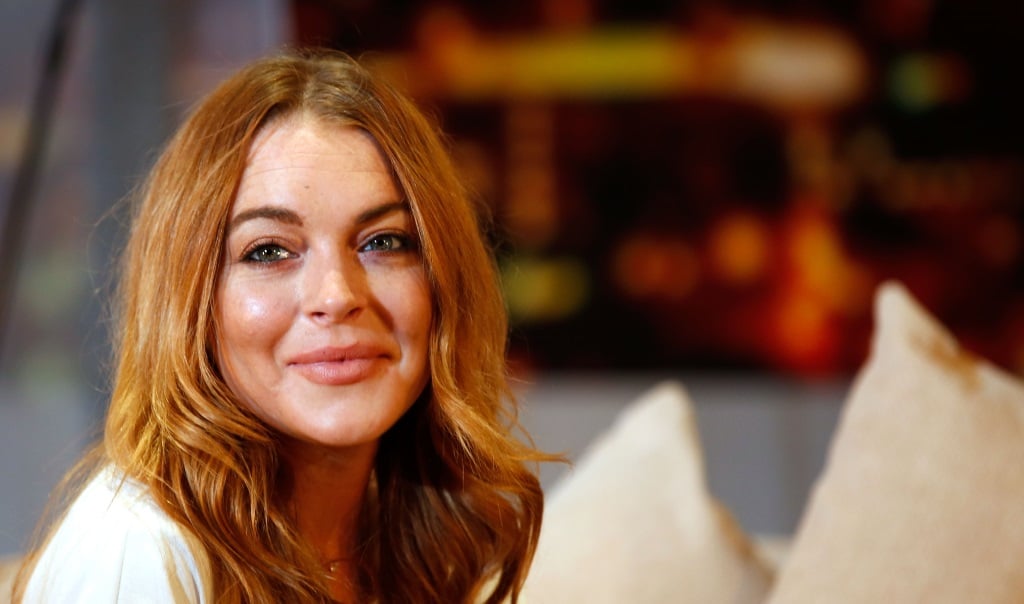 Lindsay Lohan | Tim P. Whitby/Getty Images
Lindsay Lohan is getting a new reality show
No matter how messed up your past, there is someone, somewhere who can turn your life into a reality show. In fact, a train wreck lifestyle is often a prerequisite for getting the go-ahead for a show. That's why it's no surprise that in mid-September 2018, MTV announced the premiere of a docuseries chronicling Lindsay Lohan's attempt to open a restaurant and chill spot in Mykonos, Greece.
According to the press release:
"Lohan's team must prove their expertise, ambition, and charm while helping bring Lohan's vision to life. The stakes are high as the team establishes new friendships and alliances while striving to rise above the temptations the Mykonos nightlife scene has to offer."
Lohan herself is going to serve as one of the executive producers on the show, which could either be a brilliant spark of genius or a total disaster.
What else has Lindsay Lohan been up to?
Reality show aside, Lindsay Lohan hasn't just been sitting home knitting quilts since her last public appearance. She's also the face of Lawyer.com – a fitting combo. This website connects lawyers with new clients, a process which Lohan is well acquainted with thanks to her multiple brush-ins with the law.
When Lawyer.com first reached out to me, I was confused and a little scared because I thought I was in trouble," Lohan told EW.com. "But when they asked me to be their spokesperson, I was intrigued."
Lohan seemed enthusiastic about the new opportunity to help people like herself: "I'm excited to work with Lawyer.com because I know how hard it is to find quality legal help, and this is a great opportunity to help people in need."
https://www.instagram.com/p/Bp-cSlNhuoC/
https://www.instagram.com/p/Bp-cSlNhuoC/
View this post on Instagram
Loving all @ysl @anthonyvaccarello
A post shared by Lindsay Lohan (@lindsaylohan) on
She's also working on a few other business ventures, including clothing and makeup lines. But the most buzzed about endeavor by far is her new reality show on MTV, which will supposedly provide insight into her new lifestyle.
Lohan is invading her own privacy
One reason Lindsay Lohan started spending so much time at her house in Dubai and in Mykonos was that it afforded her more privacy than Hollywood or London, where she lived before. That's why it's such a curious decision for Lohan to agree to a reality show, which is the exact opposite of privacy. Only time will tell if she lives to regret that decision once the cameras start rolling.
https://www.instagram.com/p/Bq-HdDPhyGB/
https://www.instagram.com/p/Bq-HdDPhyGB/
View this post on Instagram
The wait is over!!! I'm so excited for you all to see my new show #LindsayLohansBeachClub! Watch the series premiere Tuesday, January 8th at 8/7c on @mtv and follow @MTVBeachClub for more updates! 
A post shared by Lindsay Lohan (@lindsaylohan) on
But the former star is focused on reinvention. As she told The New York Times, "I'm a normal, nice person. A good person. I don't have any bad intentions. And my past has to stay in the past."
"Like, people have to just let go of it and stop bringing it up because it's not — it's gone," she said. "It's dead. And that's the most important thing to me."
We're excited to see what comes next, Lindsay!
Source: Read Full Article