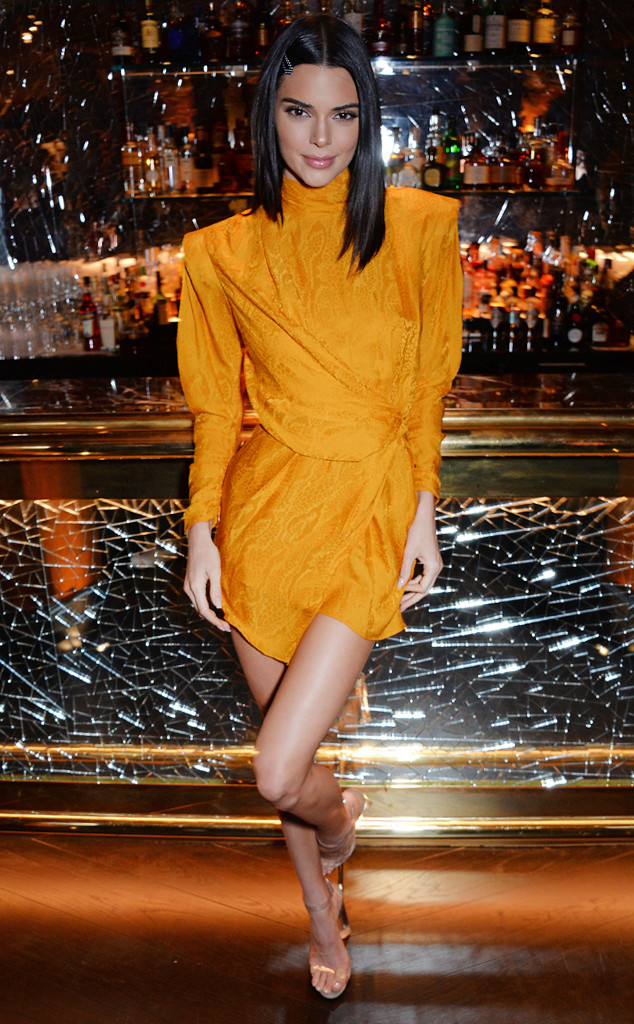 David M. Benett/Dave Benett/Getty Images for Chaos SixtyNine
It seems like Kendall Jenner's jaw-dropping red carpet appearance at the 2018 British Fashion Awards caused one suitor to spill his heart on paper.
The 23-year-old model posted a photo of the love letter on her Instagram Story that showed the piece of paper neatly resting on a red tile surface. The name of the mystery man is blacked out, so the love-sick admirer is anonymous to the rest of us.
The correspondence was penned in perfect cursive handwriting. Yes, it was hand-written, not typed out!
"Dear Kendall," it begins. "We may be miles apart but my love for you grows stronger & stronger by the minute. My innermost feeling is love for you."
That's not all.
The note continues to express the person's extreme devotion to Kendall. It goes on, "I will love you until death separates us. Right now this separation is killing me, but in my heart I know that nothing could come close to separating us. We are united into one forever, body & soul and I want you to know that I love you from the deepest part of my heart."
It was signed "Love," but the name was crossed out.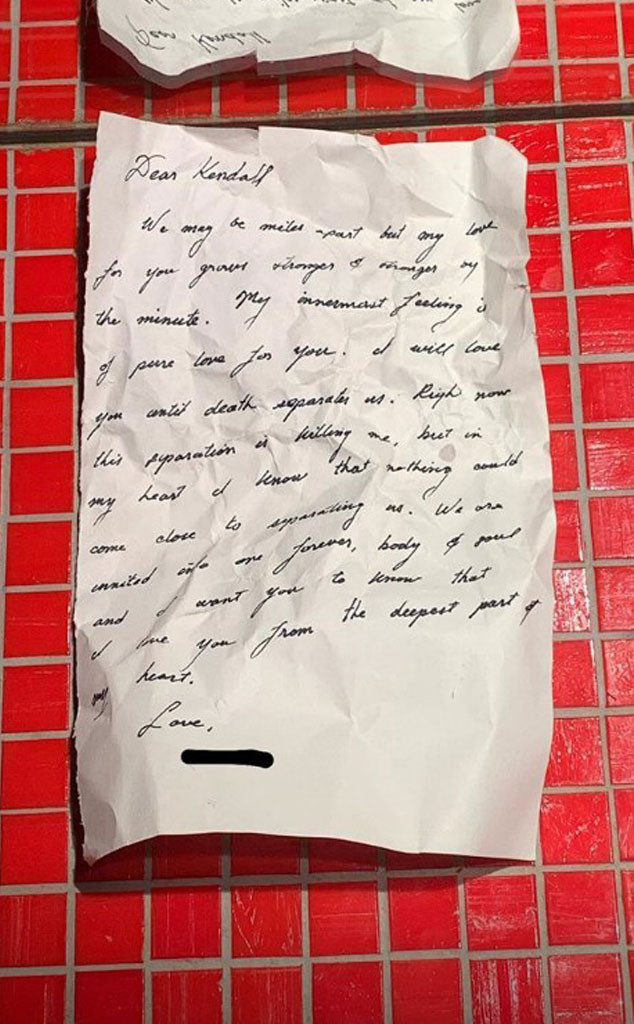 Instagram
Kendall has recently been spending time with Philadelphia 76ers player Ben Simmons, but there are no indications that he was the author of this message. A source told E! News in November that the two of them are in no rush to label any part of their relationship, although they have been "seeing each other regularly."
Ben and Kendall had a fling over the summer, but things apparently "cooled off" towards the beginning of basketball season and Kendall's work amped up. "Kendall really likes Ben and he has been keeping her attention," the source told E! News. "They try not to put stress or pressure on the relationship, but Kendall isn't actively seeing anyone else right now."
On Nov. 9, Kendall was granted a five-year restraining order against her alleged stalker named John Ford. He was arrested in October after trespassing on her property, which he did four times in three months. She was even home on one occasion. She said in a statement at the time, "As a result of Mr. Ford's repeated stalking, I have suffered, and continue to suffer, emotional distress."
Per the stipulations of the restraining order, Ford may not be within 100 feet of her, go near her house or have any direct or indirect contact with the model.
Unless we get a handwriting expert on the case or Kendall reveals it, the mysterious letter writer will remain just that.
Source: Read Full Article