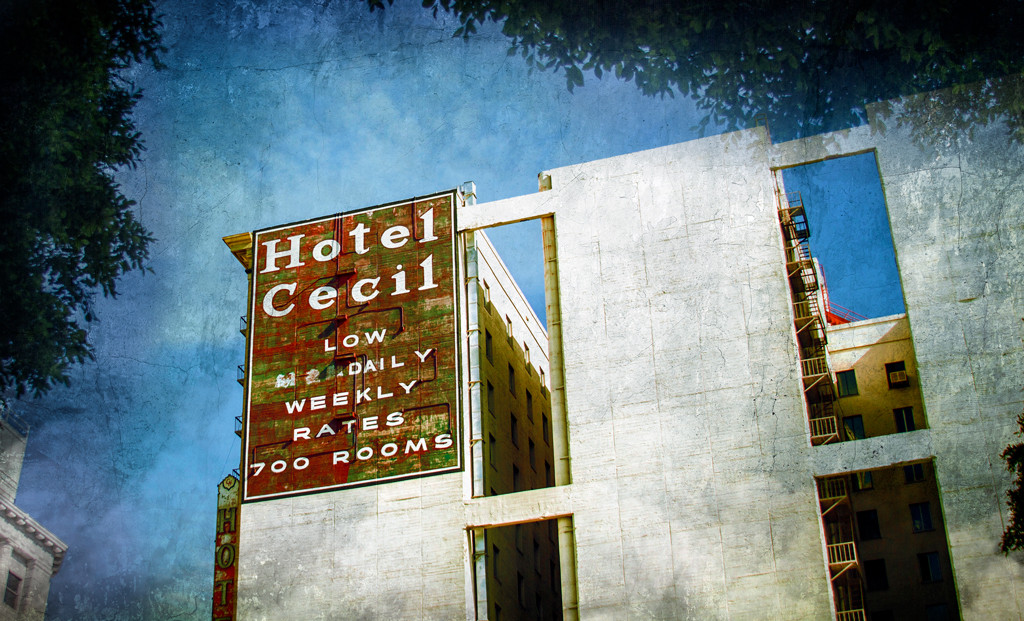 Melissa Herwitt/E!
When Santiago Lopez climbed to the rooftop of the Cecil Hotel on February 19, 2013, the maintenance worker certainly wasn't expecting what awaited him.
For days, guests staying the rundown hotel in downtown Los Angeles had lodged complaints pertaining to the water. Most were bothered by the abnormally low water pressure, while some had experienced far more mysterious and concerning circumstances involving flooding or tap water that was either ominously black or had a strange taste.
And yet, still, when Lopez arrived on the roof and climbed the ten-foot ladder to the top of one of large metal water tanks atop the building that supplied water to the taps in the guest rooms, as well as the laundry room where hotel linens were washed and the kitchen in a coffee shop in the hotel, he wasn't fully prepared for what he found.
For there, staring up at him as he peered through the curiously opened hatch on the tank, was missing hotel guest Elisa Lam.
Lam, a native of Vancouver, had only been in Los Angeles a few days before she went missing. Traveling alone through the state of California, the college student arrived in the city on January 26, checking in to the hotel near the city's Skid Row two days later. Initially assigned to shared room on the hotel's fifth floor—at this point in the nearly century-old hotel's history, it had seen a section of the building converted a hostel marketed towards European tourists, as well as offering private hotel rooms in a recently-renovated section and single-room occupancy residences for the downtrodden who'd called the building home for decades—Lam was moved to a room after her own after two day when her roommates began to complain about what would later be described as "certain odd behavior."
On January 31, the day she was due to check out of the hotel, her parents, whom she'd spoken with every day of her journey without fail, didn't hear from her and became worried. They immediately called the Los Angeles Police Department and, soon, a search was underway.
Hotel staff who'd seen her that day reported she'd been alone. The manager of a nearby bookstore recalled seeing a "very lively, very friendly" Lam in the store that day, picking up gifts to take back home. And then—poof—she was gone. Vanished without a trace.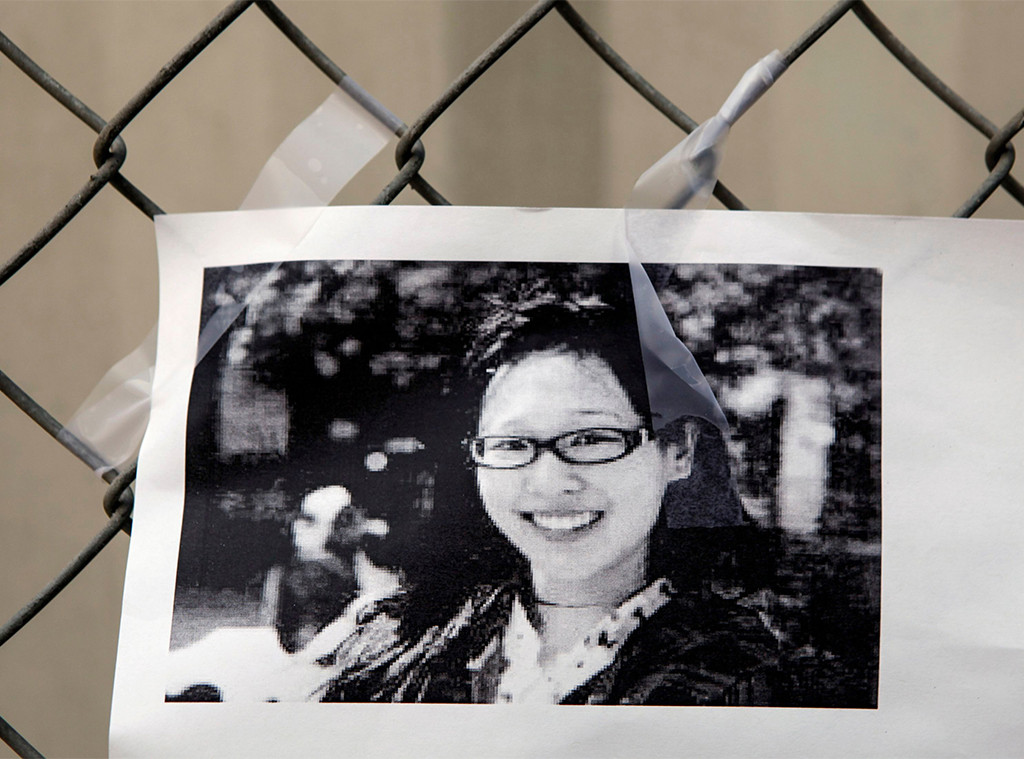 Damian Dovarganes/AP/Shutterstock
A search of the hotel, albeit a limited one thanks to the legal complexities of searching such a facility, turned up nothing. One week into her disappearance, flyers were distributed with her image, asking for the public's help in locating her. When that failed to yield any leads, the LAPD took things a step further a week later and, on Valentine's Day, a video featuring the last known sighting of Lam was made public. And that's when this thing really took on a life of its own.
"There was some really unique video that had been released when she was missing," NBC LA reporter Lolita Lopez recalled in a recent interview with E! News, describing the YouTube clip that's now been viewed over 23 million times. In the footage, Lam steps into an elevator at the hotel where she's picked up on by the cab's working security camera. As she pushes several buttons in the elevator, which oddly remains open for quite some time, she begins to act erratically, peeking her head outside as she looks back and forth before darting back inside the cab and positioning herself in such a way that she seems to be hiding. Truthfully, it looks like something out of a horror movie.
"And when you see the video initially, you're like 'What is she running away from? What could she be running away from?'" Lopez said.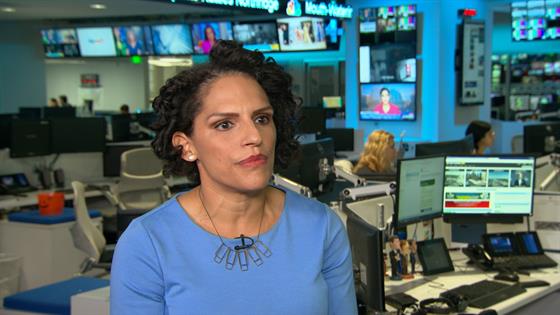 Of course, that's all it took for the armchair detectives worldwide obsessing over the upload to come up with their theories. Was she being pursued by someone who wished her harm? Or could she have been in the throes of a particularly trip courtesy of some party drugs? And why did the footage seem to be, as many claimed, edited?
So, when her body turned up in that water tank on the roof, an area that was accessible only through either a locked door that only an employee could open or a fire escape that would trigger an alarm, it seemed to validate the more wild theories that were being floated around the internet. It didn't help that she was completely nude, with her clothing, similar to that of outfit she was wearing in the surveillance footage and coated with a "sand-like particulate," floating alongside her, along with her watch and room key. And the hotel's storied history certainly didn't help either.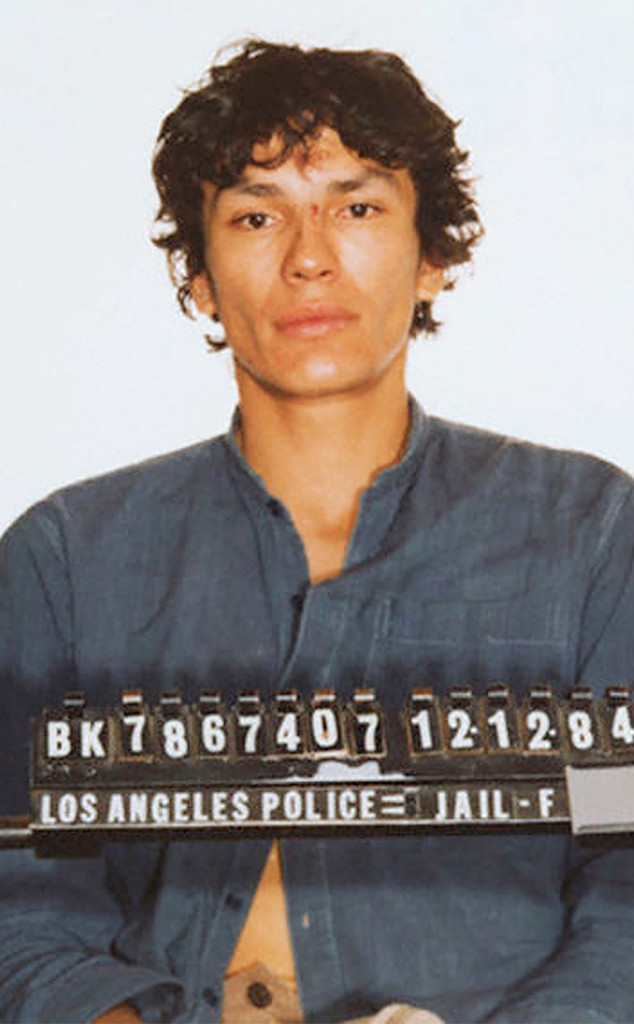 Michael Ochs Archives/Getty Images
As the years went on, things got grimmer and the ways in which death touched the property became more sinister than merely sad. In 1947, Elizabeth Short, aka the Black Dahlia, was rumored to have been seen drinking at the hotel's bar in the days leading up to her still-unsolved murder, though that story's since been disputed. In 1964, a hotel worked found "Pigeon Goldie" Osgood, a retired telephone operator given her nickname because she enjoyed feeding the birds in the nearby Pershing Square, dead in her room. She'd been raped, stabbed and strangled; her room, ransacked. Near her body was the L.A. Dodgers hat she always wore and a paper bag full of bird feed. Her murder was never solved.
In the mid-1980s, while he was terrorizing the greater Los Angeles and San Francisco areas, notorious serial killer Richard Ramirez—dubbed the "Night Stalker" by the media and a regular presence on Skid Row—reportedly took up residence there for several weeks. As the story goes, with the area being what it was at the time, he was able to dump his bloody clothing in the dumpster behind the hotel and go entirely unnoticed. With 13 murders to his name, he was captured in 1985 and sentenced to death, but died of complications secondary to B-cell lymphoma in 2013.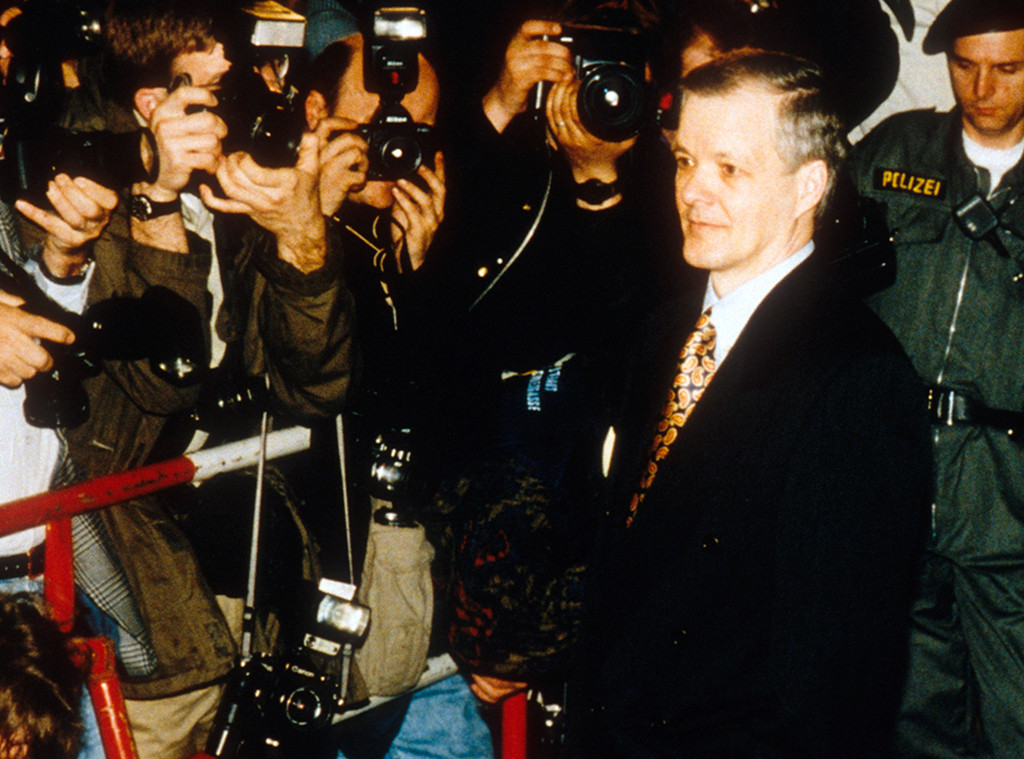 Sygma via Getty Images
And just a few years later, another serial killer checked in. Austrian Johann "Jack" Unterweger, who was convicted of murder in 1974 in his native country and released in 1990 under the guise of complete rehabilitation, arrived in L.A. in 1991, hired by an Austrian magazine to write about crime in the city and the differences between U.S. and European attitudes to prostitution. While he was in town, staying at the hotel as a potential homage to Ramirez, three sex workers were killed in exactly the same fashion that his first victim (and the seven more in Austria whose deaths would later be attributed to him) was. He was arrested by the FBI in Miami in 1992 and later extradited to Austria, where he was sentenced to life in prison without the possibility of parole in 1994. He hung himself that night.
When Murphy was looking for inspiration for the fifth go-round of his wildly popular FX series, it was Lam's puzzling case that drew him in. "There was a surveillance video that went around two years ago that just showed a girl getting into an elevator in a downtown hotel that is rumored to be haunted, and she was never seen again. So that was around two years ago we started thinking of this idea," he told Collider in 2015. "I was always very obsessed with The Hotel Cecil that is downtown, which is where the Night Stalker's rumored to have stayed and where they had the video of the girl getting on the elevator [and disappearing]. That place has had its share of bad publicity over the years, but that was one."
While Lam's story, in particular, didn't make its way onto the screen that season, the idea of someone checking into a hotel and never being seen again, well, that was the entire thing. And Ramirez was brought to life in the particularly memorable "Devil's Night" episode that involved several notorious serial killers taking up residence in ghostly form at Murphy's fictional Hotel Cortez.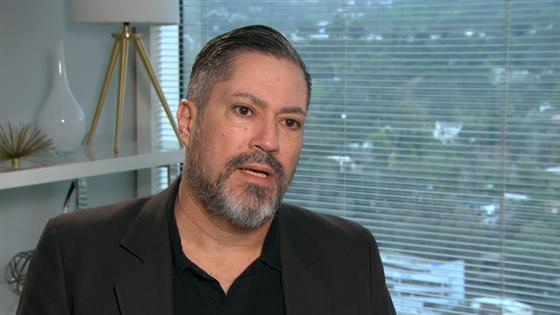 By the time AHS: Hotel made it to air in 2015, Lam's case had been solved—inasmuch as it could be all things considered. With the absence of any evidence of physical trauma and any recreational drugs in her system and the revelation that the young student suffered from bipolar disorder, the cause of death was ruled accidental, perhaps stemming from a psychotic episode from her disorder. And yet, there are those who still aren't convinced that the simple answer tells the whole story.
"I'm not really sure that the explanation makes sense to this day," NBC News contributor Dennis Romero, who covered the story at the time for LA Weekly, told E! News. "But the explanation is that she was having some behavior difficulties and maybe didn't know exactly what she was doing. Because if she did it would have been suicide."
Internet sleuths still debate what, exactly, happened during Lam's final days. What brought her to the roof? How was she even able to open the water tank to climb inside? Why was her phone never recovered? And, more importantly, how and why did her Tumblr continue to update for months?
"You know, in 22 years plus of doing this job as a news reporter, this is one of those cases that kinda sticks with me because we know the who, what, when, where. But the why is always the question," Lopez told us. "And when there's never a why to a story, especially in this case, there are so many questions left unanswered, that's why it still resonates."
As for the hotel, it's attempted a rebranding in recent years, changing its name to Stay on Main, with a $100 million renovation reportedly underway. And in 2017, Los Angeles City Council voted to approve landmark status for the building, determining that it represents the early 20th Century lodging industry in the U.S.
And while the property's gruesome history might seem like a deterrent for most investors, Matthew M. Baron, president of Simon Baron Development, feels otherwise, telling the L.A. Times in 2017, "Quite frankly, a lot of people already come there out of curiosity."
Can you blame them?
For more on the haunting Elisa Lam story, be sure to tune in to E! News at 7 p.m. tonight only on E!
Source: Read Full Article