If an award existed for "The Book Title That Best Describes 2018," then Vivek Shraya's I'm Afraid of Men would certainly be in the running. Don't let the cheeky title fool you: It is an insightful, sobering book that should be read by anyone who is serious about being a good ally to trans women and other marginalized groups.
Shraya is a trans woman of color, a writer, a musician, and an assistant professor in Canada, and her fear of men is informed by her own experience of once performing and engaging with masculinity as a queer man. In the new memoir (her fifth book), Shraya imagines new forms of masculinity that "don't arouse fear" and are less rooted in misogyny. She suggests that in order to achieve these forms of masculinity, society needs to let go of the default concept of "good men."
"The idea of goodness is nebulous and doesn't really serve us in conversations about masculinity because it means that men always get to start from a place of 10 out of 10," Shraya tells Bustle. "Even when men do engage in violence, we mourn the 10 out of 10, we say, 'Well, we thought that they were better. We thought they were one of the good ones.' Which is something that's never applied to women."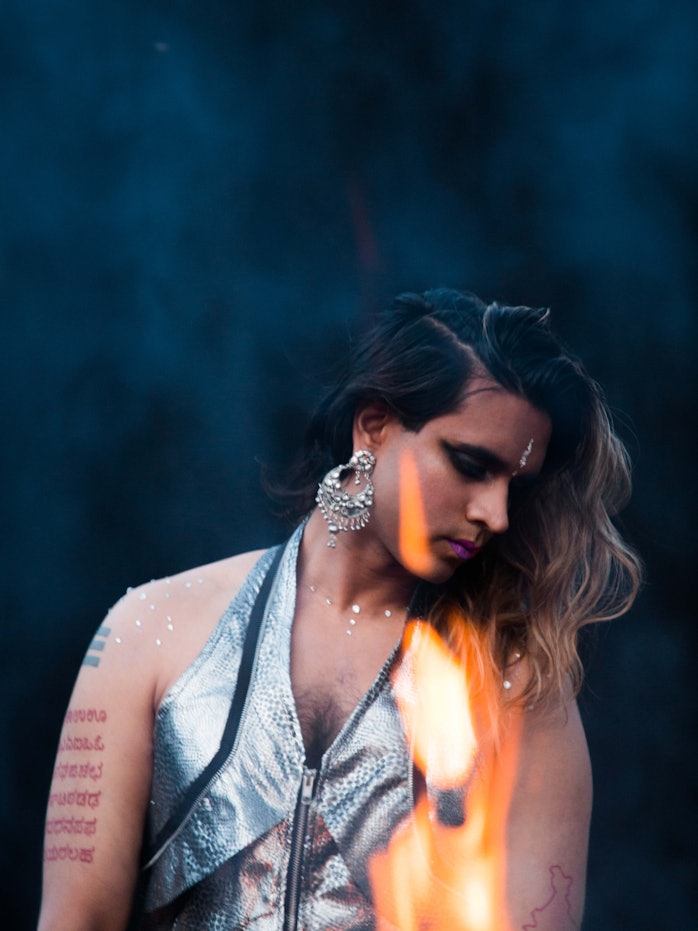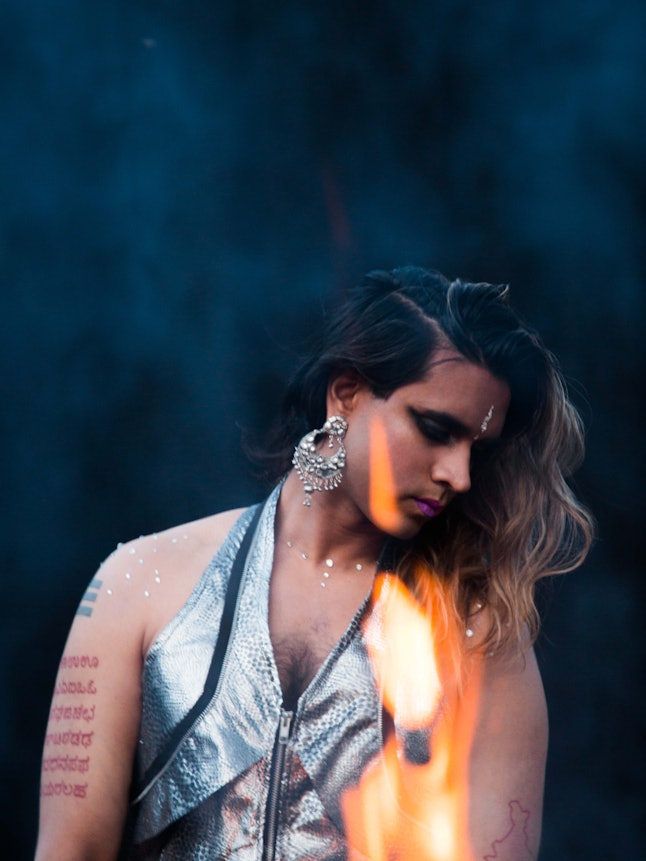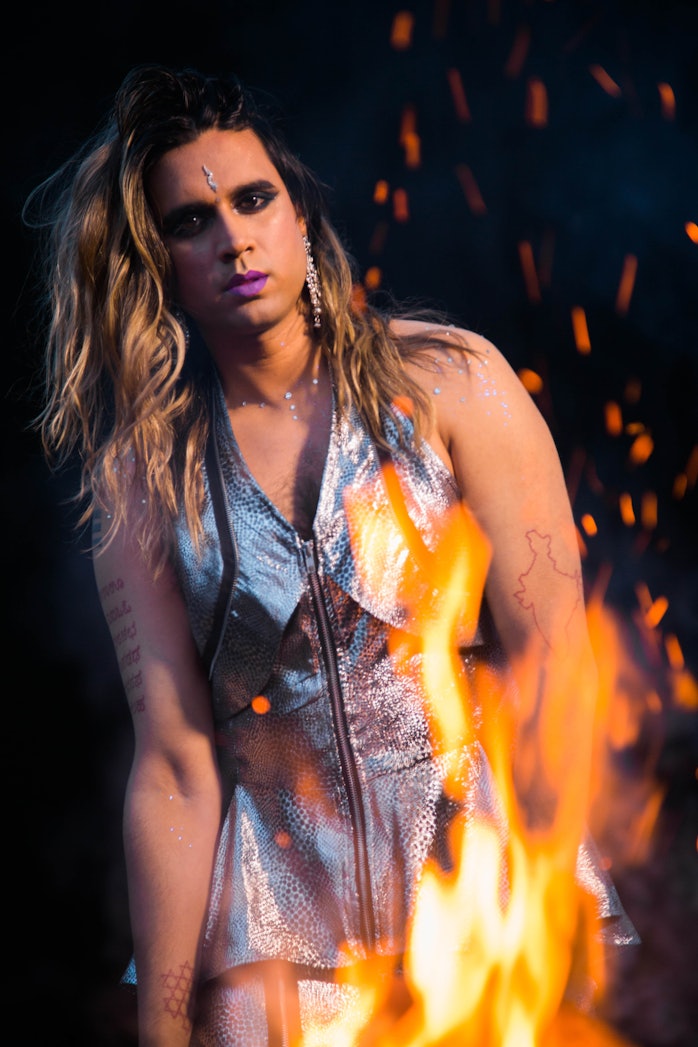 Instead of couching her views in a #NotAllMen disclaimer, Shraya instead argues that discussions about misogyny should be widened. The stories she includes in this 85-page book are ones she thinks illustrate the complicity of brown men, queer men, trans men, and women, in addition to straight white men, in the dismissive treatment of marginalized groups. She wants readers to think about the ways in which they have been sexist, racist, homophobic, or transphobic. Instead of just saying that you believe women, Shraya wants you to think about what it means to really support those who are being targeted.
"The conversation about masculinity is one where we are all complicit, including me," Shraya says. "It felt important to think about anecdotes that showed a broad range of experiences of harm, as opposed to focusing on a particular kind of harm. As someone who used to be male, one of the most profound learnings about being trans is understanding the ways that I still adopted masculinity and learned to take up space and learned to express my emotions in sometimes harmful ways towards women. I think anytime there's a conversation about oppression, it's always easy to point your finger at the oppressor. For me, the deeper conversation is always about thinking about how the oppressed individual is part of that conversation. And that's not about victim blaming. I'm not interested in taking responsibility for things that I haven't done, but I do think it's important for me to think about the years where I did walk around as a man and think about how my behavior just replicated a lot of what I had endured from men."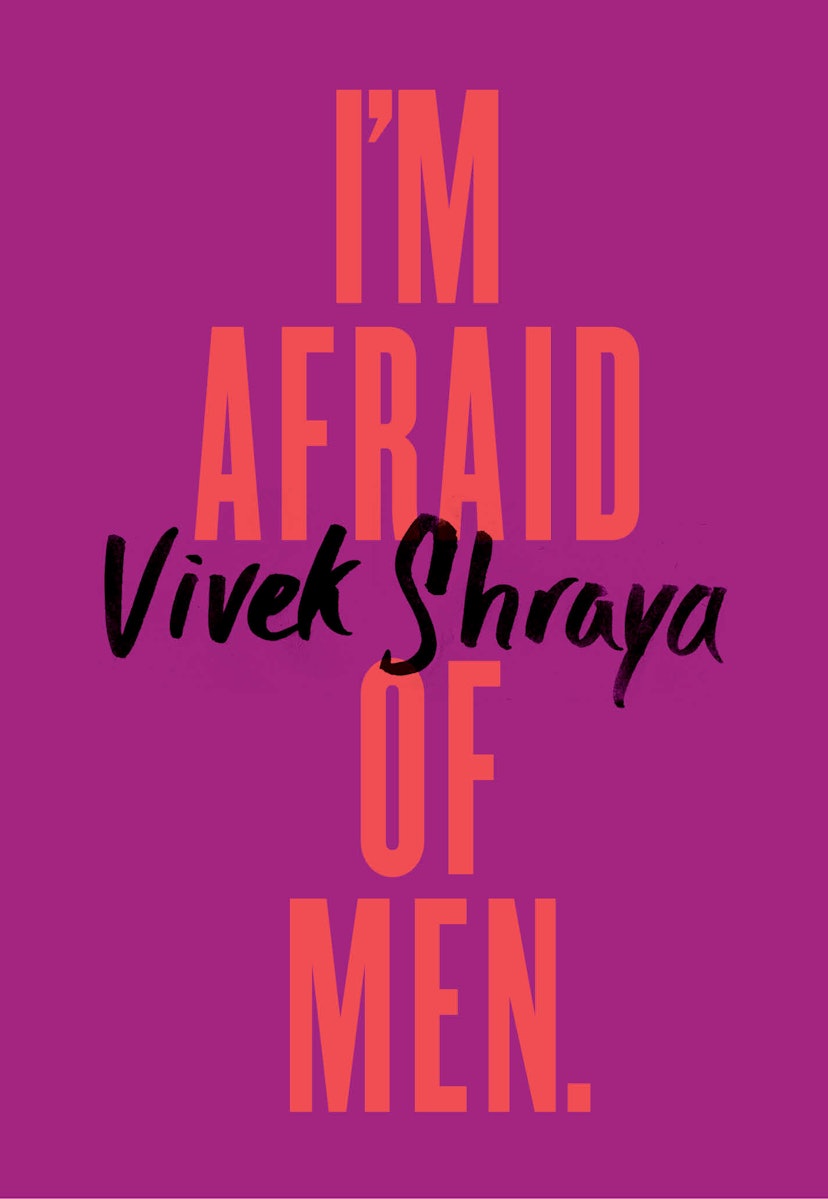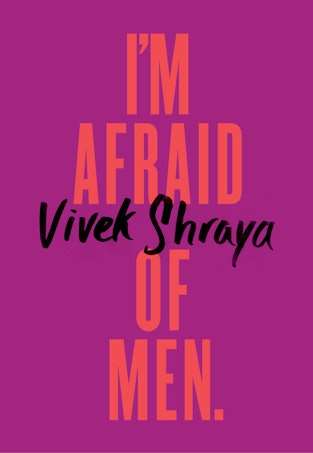 'I'm Afraid Of Men' by Vivek Shraya
$11.13
Amazon
I'm Afraid of Men is an approachable and often fun read, but it's far from flippant. Shraya says she deliberately uses humor in this book, because, in her experience, "marginalized art, in order to break through into the mainstream, needs to be tied to humor. The idea is that audiences are comfortable with you as long as they can laugh at you. That's what shows like Will and Grace, or even Ellen (the 1994 – 1998 sitcom), are built upon. It's this idea that, 'We're going to make you comfortable by allowing you to laugh at us.'"
That said, literature about marginalized trauma — humorous or not — has not been entirely ignored or dismissed by audiences, or has not been deemed purely entertainment. Work by people of color is often awarded and celebrated (all five winners of the 2018 National Book Awards were people of color) though reviews and many awards still tend to favor white authors.
"I do think there is a cultural fascination of, and therefore support for, stories of suffering by marginalized bodies," Shraya says. There is certainly an audience for these stories, but for Shraya it is important that readers think about how they are consuming the material. These stories have more to offer, in efforts toward allyship, than just entertainment.
During an event in Vancouver, while on tour for I'm Afraid of Men in October 2018, Shraya read a passage about the time her high school crush, who was aware of Shraya's interest in him, threatened to beat her up. The audience let out a resounding, unanimous laugh, which took Shraya by surprise. The incident had been a source of trauma for her, and she hadn't tried to make this particular story seem humorous. Shraya acknowledges that she, like all artists, has no control over how audiences will engage with her content, but the experience gave her pause.
"I think that there's so much vulnerability in this book and I feel like I've already given so much by walking an audience through some of my experiences," Shraya tells Bustle.
Shraya didn't say anything during the event but later, prompted by a comment on Twitter, remarked in her own post that "the show must go on and by show I mean clearly queer pain is entertainment / queerness (and the articulation of homophobia is only digestible as performance.)"
But, certainly, Shraya expects readers might be unfamiliar, and maybe even uncomfortable, with the situations she describes in her book. And that's the point: She just doesn't want them to dismiss these moments as a punchline.
"There are certainly moments where I want readers to laugh," Shraya says. "With my other books, there have been times where audiences have laughed in unexpected places, and it was kind of exciting to be like, 'Oh, I appreciate the humor that you see here.' It's hard because I don't want to create a blanket statement — 'don't laugh at my work!' But I think the work for the reader or the audience is to think about why they find something funny. Why do you find it funny that a boy wants to beat me up?"
Trans rights are under attack, as evidenced by the Trump administration's attempts to strip rights from trans persons. But Shraya's book is an important, informative read, no matter the political climate.
"As I say in the book, these [news] reports are obviously important," Shraya tells Bustle. "I'd rather live in a world where reports around trans violence are made public, but they also become forms of social control. They only enhance my day to day experience of living with fear because transness is not valid. There's something about [the news] that's not quite shocking either. People don't take trans people seriously. They don't think that our gender is legitimate. So there's a part of this news that doesn't feel, you know, drastically different than what I have to navigate on a daily basis. And I say that knowing full well that I'm fortunate to be protected by certain rights and laws, but as we know, rights and laws only go so far. We don't ultimately live in a just world."
If the deluge of news reports on violence against marginalized groups seems overwhelming, Shraya's book is a good starting point to help you better understand how to support marginalized groups. "I'm finding ways to support trans people around me and also maintain my own boundaries in terms of how much I'm engaging with what is being said online," Shraya tells Bustle. "But my job is an artist and so I'm always focused on 'How do I make art?' and 'How do I make art that is meaningful?' and 'How do I make art that my communities can hold on to in times like this?'"
Source: Read Full Article