If you're like 99.9 percent of Americans, it's likely you're a fan of money. And why wouldn't you be? Spending it, saving it, investing it, or hiding it in a decades-old piggy bank can all feel like super satisfying experiences. But now that we're knee-deep into the holiday season, there are intense amounts of annual sales, door buster deals, and limited-time-only purchases tempting you to spend more than you planned, making managing your funds that much more important.
After all, you don't want to wait in line for that new high-tech gadget only to realize you don't have enough money in your account. And you certainly don't want to sacrifice giving the best gifts this season. With such fast-paced, non-stop lifestyles, staying on top of your finances as a part of our long to-do lists can feel nearly impossible, but luckily thanks to a helpful tool from Capital One, keeping an eye on your money has become much easier.
Meet Eno, a proactive intelligent assistant that was the first of its kind from a U.S. bank. In a nutshell, Eno lets you chat with your bank in a natural language using slang, emojis, and even jokes. And while you're probably familiar with the world of virtual assistants, Eno from Capital One stands apart from the crowd by giving you real-time access to account information. With its amazing ability to talk the way you talk, Eno learns to communicate more effectively with you the more you chat with it.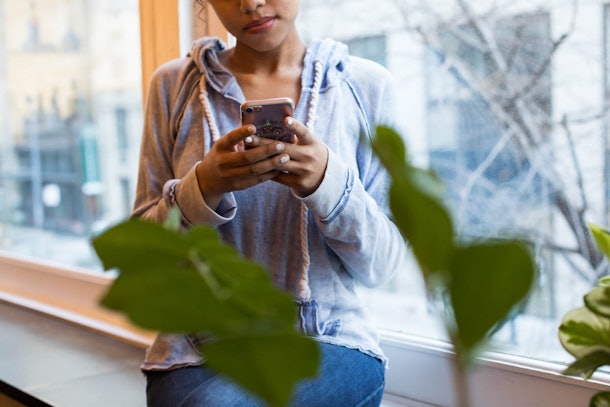 Unlike the traditional banking experience, Eno actually makes talking about money entertaining. You can confirm a payment by texting Eno a "thumbs up" emoji, or you can send Eno the bag of money emoji for a quick snapshot summary of your accounts. And if you're thinking, "Yeah, there's no way I'm memorizing an entire set of random commands," then don't fret: You won't have to ask Eno for the information you're looking for in one specific way. Existing Eno customers have used more than 2,500 different ways to ask Eno for their account balance, and Eno correctly responded to each of them. It doesn't get much easier than that.
Aside from account snapshots, Eno can also send you information about your credit card, checking, and savings accounts, proactively alert you to suspicious activity, plus share your available credit and credit limit, payment history, bank routing numbers, and even set up bill-pay reminders so you can avoid those pesky late fees. And yes, all of these things are done from your smartphone. So basically, you earn the money and Eno helps you stay on top of it wherever you are — aka a millennial's dream.
Though Eno is your money-managing sidekick, this intelligent assistant was also created to interact with you like a friend, so customers can build personal relationships that work best for their own financial needs. And in case you're wondering, Eno is gender-neutral so you can refer to it as your BFF, partner, pal, or even "financial guide" if your preference is to keep your tone strictly business.
Now that you understand the pure-genius concept behind Eno and its money management capabilities, give it a try with your existing Capital One account. All you have to do is go to capitalone.com/Eno, enter your login credentials and your preferred phone number, accept the terms and conditions, and say hello to your new best friend, Eno.
This post is sponsored by Capital One.
Source: Read Full Article