If you're lucky enough to travel for business, you know your job can take you to some pretty cool places. One of the coolest such destinations in the U.S. has to be Austin, Texas. This capital city is known for its live music, unbeatable barbecue, and countless parks and lakes — and that's just the beginning.
That's why when you're on a business trip to Austin, taking advantage of your downtime is an absolute must. We've partnered with Hilton Hotels & Resorts to help you strategically make the most of your off hours during your next work trip there by staying in the heart of it all at Hilton Austin. In addition to Instagram-worthy bourbon flights and cocktails at Hilton Austin's Cannon & Belle, there are local breweries, food truck parks, and honky-tonk clubs just steps away from your hotel home base.
It couldn't be easier to fill your free time, no matter how much or how little you have. Just an hour or two between meetings? That's all you need to fall in love with the city's beef brisket. Have a full day of freedom after a conference? Keep reading — there are so many things to do in this buzzing city. With the assistance of some Austin experts, here are some ideas to fill your work trip downtime, whether that's two, four, six, or even eight free hours.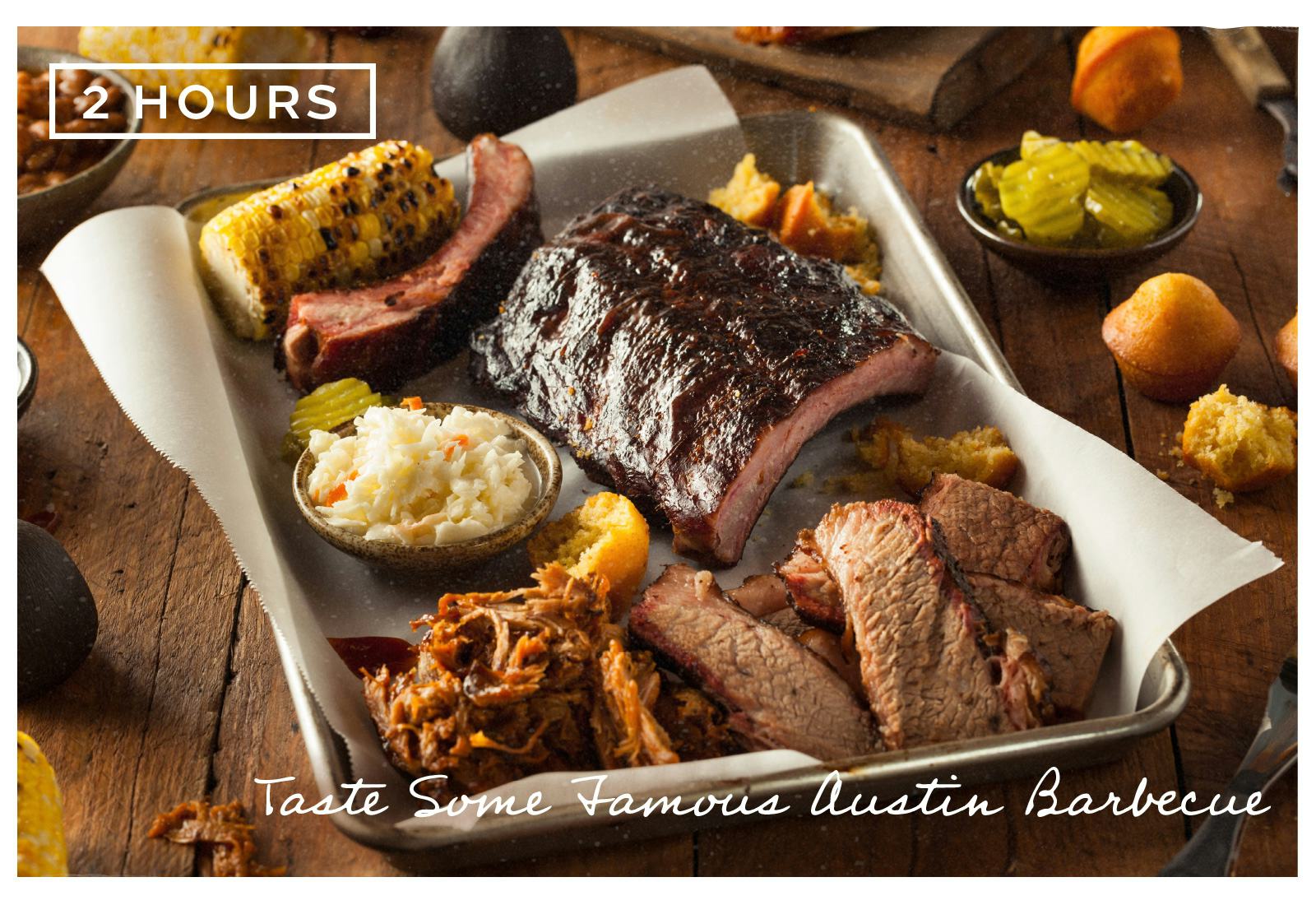 If you only have a couple of hours to hang out in Austin, you won't want to miss out on the city's barbecue. The brisket is made "low and slow," meaning it smokes at a very low temperature for no fewer than eight hours until cooked to perfection. Many of the famed joints require a full-day commitment, with devotees forming lines at 6 a.m. But even if you don't have all day, you're in luck. Hilton Austin is located just blocks away from Stubb's Bar-B-Q, which has been serving the city since 1968. In addition to its smoked beef brisket, chopped beef, and more, Stubb's is a vibrant concert venue. If your free hours happen to be in the evening, grab a show ticket to go with your 'cue.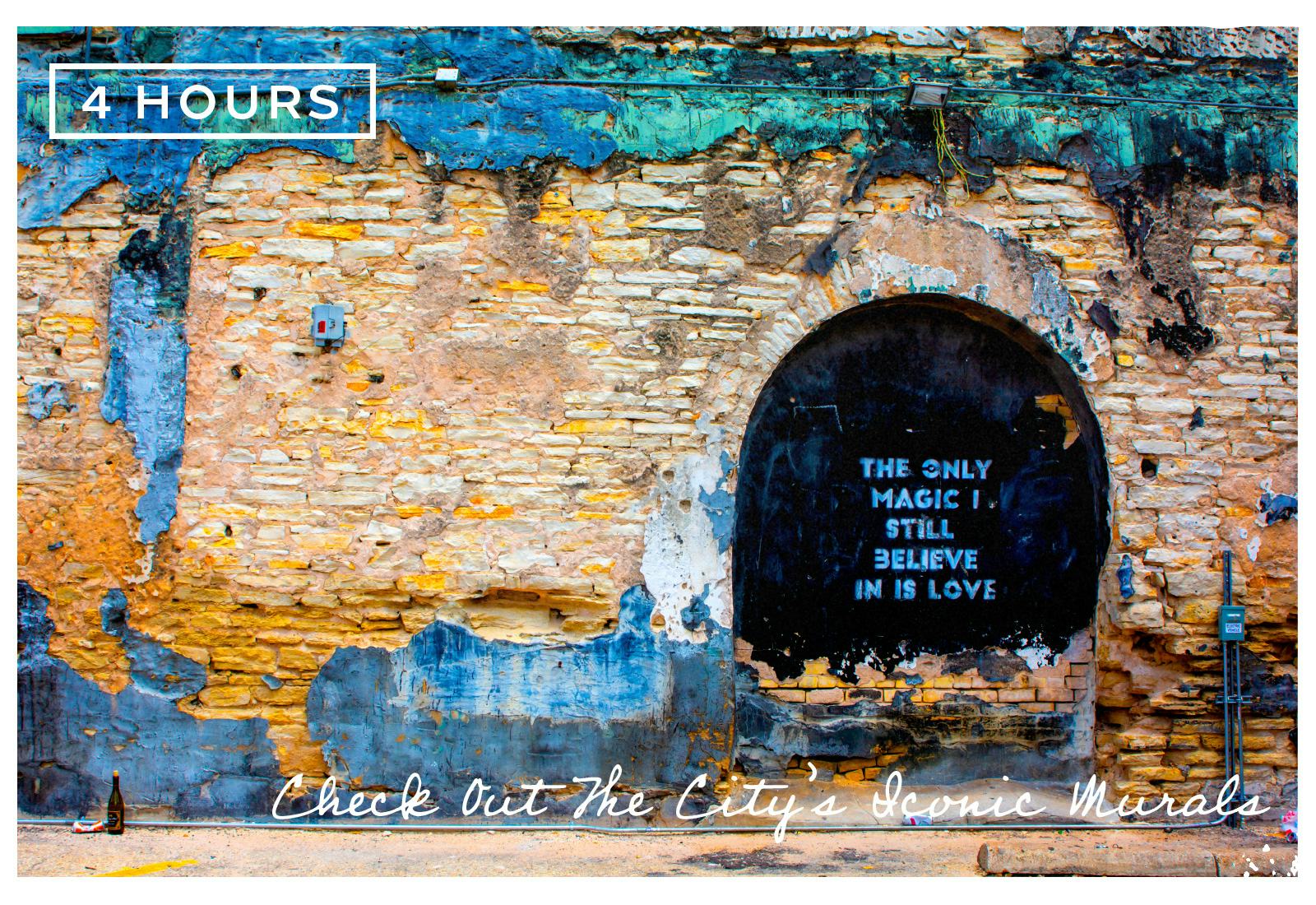 With a little extra time in between meetings, you can add a proper tour of Austin to your business trip — and there's no better place to start than with the city's iconic murals. (Not to mention, any of these grabby murals will no doubt serve as the backdrop for your most-liked Instagram post). A mere 20 minute bus ride from Hilton Austin are some iconic murals, including "Greetings From Austin" on South 1st. "Starting there will keep you busy (and happy) sightseeing for hours," says Rachel Davidson, founder of transport-service company Houston Party Ride. Whether traveling for business or pleasure, these iconic public art displays are a must-see. They really capture the spirit and culture of this offbeat town.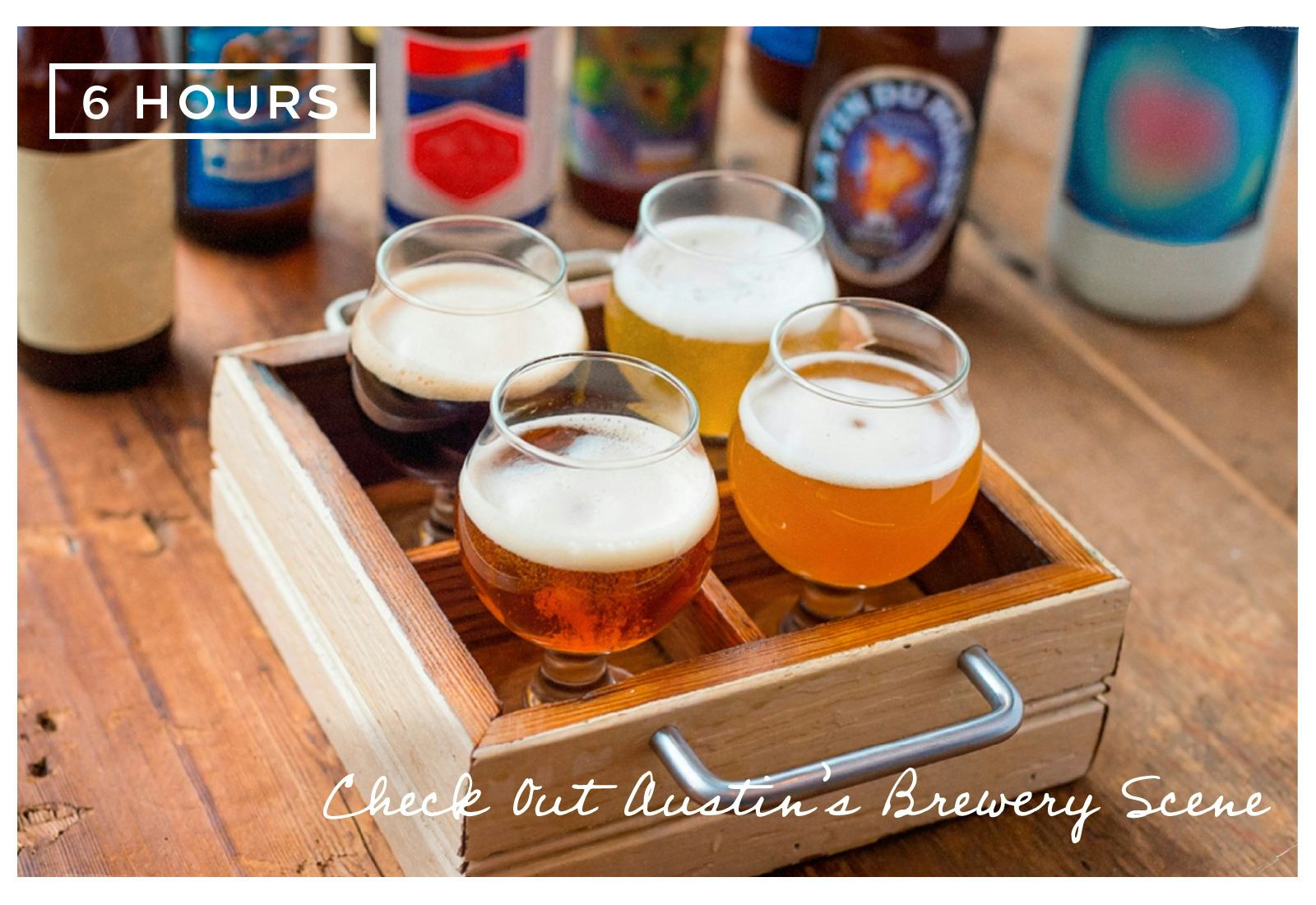 Six hours is practically an entire day! That means you can really get a feel of this incredible city without feeling rushed. With six free hours, and all your work duties wrapped up for the day, you have more than enough time to hit some of Austin's 37 breweries. That's right: 37. There's no wrong move here, as every brewer in Austin works with the same passion and love of grains and hops. It just depends which is most convenient for you. At farmhouse brewery Jester King on Fitzhugh Road, expect to try experimental ales made with oyster mushrooms and rose hibiscus. If you're looking to stay close to your temporary home, and happen to be staying at Hilton Austin, the Austin Taco Project serves a wide selection of craft brews, along with a robust menu of Tex Mex comfort food. If you're in the mood for something a little stiffer than a beer, check out Hilton Austin's Cannon & Belle, the down-home chic lobby bar at the hotel to taste some local bourbons.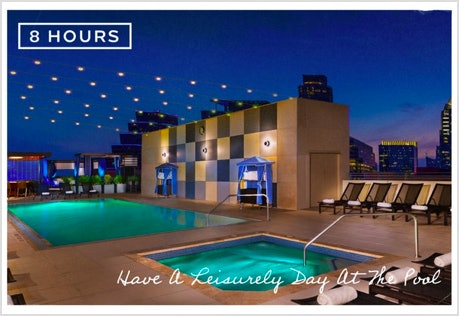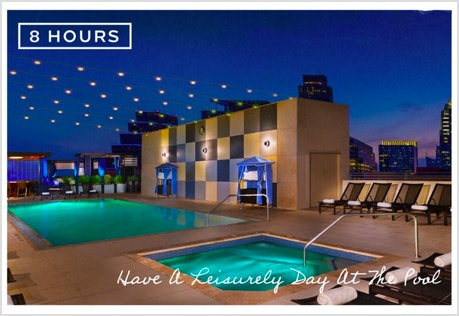 With the meetings on the calendar all done, and your deals successfully closed, there's no better place to relax in Austin than a nice pool. The Skyline Spa & Health Club at the Hilton Austin is a perfectly convenient place to cool down and exercise if you're craving some movement after all that 'cue. You can do this all while surveying the neon-lit skyline of this quirky and classic town.
If you'd rather venture outside of your hotel, the Barton Springs Pool, is an easy pedicab, bike ride, or leisurely hike through the trails from Hilton Austin. Known as one of the crown jewels of the city, the pool itself — located in Zilker Park — measures a whopping three acres and is fed from underground natural springs. During the day, the pool's dam is closed to provide a safe (and insanely cool) swimming experience for the public. The water averages about 70 degrees year-round, is surrounded by lush grass, and extends to 18 feet on the deep end. Davidson says food and beverages are not allowed in Barton Springs, which is all the more reason to head to one of Austin's many food truck parks after.
For more content on making the most out of your business trip, visit our "Doing The Most" hub.
This article is sponsored by Hilton Hotels & Resorts.
Source: Read Full Article