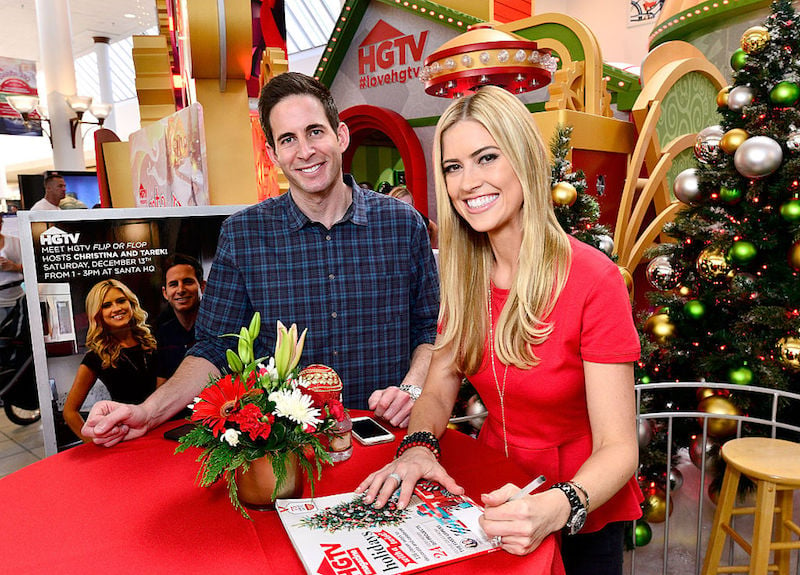 Tarek and Christina El Moussa | Jerod Harris/Getty Images for Lakewood Center
Christina El Moussa and Tarek El Moussa, stars of HGTV's Flip or Flop, hit the television waves in 2013 to blow the curtain off the house flipping market. Together the couple shared their life and how they conducted business with the television audience. The wildly successful show have afforded the pair fame and fortune, but their relationship could not survive. The pair who first married in 2009 finalized their divorce in 2018 after spending two years separated. While their marriage did end in divorce, it spawned wildly successful careers and brought beautiful children into the world.
While the pair is divorced, they are still working together to co-parent their children, and they work together in a business capacity. The couple remains stars of Flip or Flop and are both actively working on additional business ventures, both independently and together.
How many kids do Tarek and Christina El Moussa have?
View this post on Instagram
It's almost Christmas!!!! I had so much fun taking pics with my babies:) it's crazy to look at photos and realize how fast time flies!! They look so big!! Anyone else do family photos!!??—-This is the youngest your family will ever be!! Don't wait to take family photos!!!❤️❤️❤️
A post shared by Tarek El Moussa (@therealtarekelmoussa) on
Tarek and Christina share two children together. Taylor was born in 2010, just a year after Tarek and Christina wed, in California. She was heavily featured on early seasons of Flip or Flop but has been featured less since the show has focused more on business and less on the personal relationship between Tarek and Christina. Brayden, born in 2015 during Flip or Flop's original run, is the couple's first son together.
Brayden was conceived using IVF, following Tarek's cancer diagnosis. In 2013, Tarek was diagnosed with thyroid cancer. He had surgery to remove a cancer tumor and later went on to receive radiation therapy to eradicate any remaining cancer cells. Radiation can commonly cause infertility, so the pair decided to freeze sperm in hopes of conceiving a second child. They struggled to conceive, with two failed IVF attempts before successfully conceiving Brayden.
Christina has officially been dating Ant Anstead for the last year. According to reports, Anstead, a British television presenter and El Moussa were first linked together in November of 2017. According to reports, Anstead split from his wife of 12 years, Louise, in 2017. They share children Amelia and Archie, born in 2003 and 2006 respectively.
Tarek, who has been rumored to be dating, has not yet been linked to any one particular partner. He has worked hard to keep his private life out of the public eye following the divorce, so if Tarek is seeing someone, the world isn't going to know anytime soon. Neither Christina nor Tarek have children with other partners at this time.
How are Tarek and Christina co-parenting after their divorce?
View this post on Instagram
A post shared by Christina El Moussa (@christinaelmoussa) on
The pair is heavily committed to working together for the sake of their children. While their personal problems were bad enough to lead to divorce, they both share an abundance of love for their children. Christina and Tarek have both independently gushed on social media about their kids and the wonder of parenting. They have also both spoken well of each when questioned about parenting and co-parenting. While their romantic relationship didn't seem to work out, at the very least, they are putting in the effort to make sure their kids are healthy, happy and well-adjusted, despite their parents' very public lives and divorce.
Tarek and Christina now reside in two different towns, but they are mere minutes apart. Tarek has bought his ultimate bachelor pad in Costa Mesa, while Christina recently put down roots in scenic Newport Beach, California. Ant Anstead also resides in Newport Beach, California. The residences, however, are only a few miles apart, making it super easy for the pair to swap custody. Tarek and Christina currently share joint physical custody and joint legal custody of Taylor and Brayden.
Source: Read Full Article