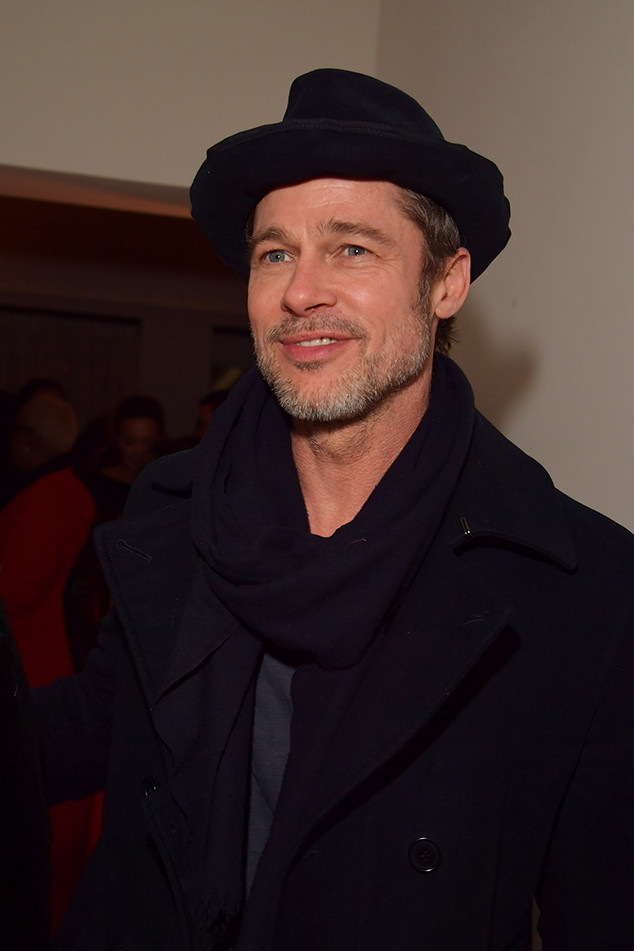 Lester Cohen/Getty Images for Gersh
Brad Pitt spent his birthday surrounded by the ones he loves the most: his children.
The Once Upon a Time in Hollywood star turned 55 on Tuesday and was able to spend some quality time with his family. A source told E! News, "The kids arrived at Brad's house on Monday afternoon for a sleepover. Some of them were picked up at 12:30 p.m. on Brad's birthday—Tuesday—and taken back to Angelina's."
The insider added, "Some of them stayed for more time with their dad."
While Pitt and the kids reunited for the special day, his ex-wife Angelina Jolie "spent the day flying her small plane around Los Angeles with a flight instructor."
Being able to celebrate the big 5-5 with his kin was really important to Pitt. "It was a huge deal for Brad and something he has wanted for a long time. It was the first time they had spent the night and meant the world to him," the source said. "It was a great birthday present and he's looking forward to spending holiday time with them in the coming days."
It's another big step and win for Pitt who recently reached a custody agreement with Jolie.
Jolie's attorney confirmed to E! News on Nov. 30 that the parents of six came to a deal. Thanks to the negotiation, a trial was no longer necessary. The rest of the information about the custody agreement remain confidential "to protect the best interests of the children," attorney Samantha Bley DeJean said.
Sources told E! News not long after the agreement was made that Jolie "still supports the reconciliation of the children with their father." That same insider explained that Jolie "is pleased to be entering the next stage and is relieved with the progress for the health of the family."
A second source told E! News that Pitt doesn't exactly find it to be "an ideal situation." They said, "There's an arrangement in place but it's not a permanent agreement, and there's a long road ahead. All Brad cares about is the kids, they're his number one priority and he's focusing on them."
Jolie filed for divorce from Pitt in 2016 and their road to a custody deal has been a long and bumpy one.
The War Machine actor opened up to GQ Style in 2017 about his family as well as why he stopped drinking and how that helped him evolve. "It just became a problem," he said. "I think that's part of the human challenge: You either deny them all of your life or you answer them and evolve."
Pitt said later, "For me this period has really been about looking at my weaknesses and failures and owning my side of the street."
In the interview, he opened up about wanting to put "family first" in his future. He acknowledged his faults with "not taking inventory of my emotions" and admitted he wanted to improve that. "I'm much better at covering up," he said. "And it's hit me smack in the face with our divorce: I gotta be more. I gotta be more for them. I have to show them. And I haven't been great at it."
Happy birthday, Mr. Pitt!
Don't miss E! News every weeknight at 7, only on E!
Source: Read Full Article