Fasten your seatbelts, because life's picking up the pace! The Sun moves into excitable Sagittarius on November 21, kicking off one of the most action-packed times of the year, Sagittarius season! (Which ends on December 21, BTW.) Gone are the moody, intense vibes of Scorpio season—this month is all about living it up and exploring the world around you!
Sagittarius is the zodiac's only mutable fire sign, meaning that it's known for being flexible, adaptable, and very expressive. Sagittarius is also ruled by Jupiter, the planet of expansion and luck. Translation: You can look forward to exploring all sorts of newness, becoming a more well-rounded person, and learning to speak your truth. This can happen at school or in an academic context (it's a spectacular time of year for studying if you're a student), through a connection with a new person, through a new experience, or by traveling somewhere brand new. A day trip with your besties or flirting with that hottie at the bar who isn't your usual type can seriously enrich your life right now.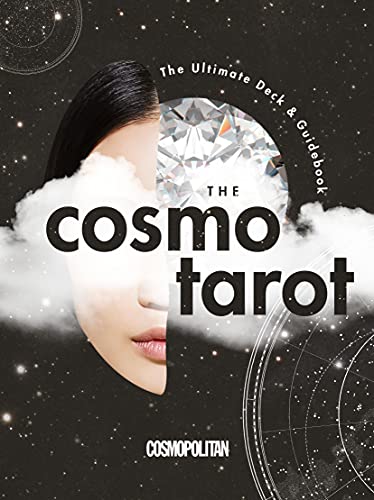 The one thing you don't want to be is stubborn or shy—Sagittarius season is all about opening your mind, broadening your perspective, and encouraging others to learn with you. Leaving your comfort zone isn't easy for everyone, but Sagittarius season is helping you feel more ambitious. You're eager to spice up your life in any way you can, and you're learning to embrace these changes.
There is, however, a bit of an issue that comes with Sagittarius season. Sagittarius has a nasty reputation for being loud, opinionated, and dare I say, obnoxious. Yes, you're learning a ton right now, but if you're not careful, you could come across as a bit of a know-it-all. Add in the chaotic energy of eclipse season happening right now, and this can be a recipe for disaster. Remember to stay open-minded and understand that other people have different POVs—and might even know more than you do about something! That way you can avoid drama and stay out of any unnecessary screaming matches.
I always say that when it comes to Sagittarius season, you should never have a boring time. Nothing is mundane. Every job, relationship, and day is an opportunity to grow. You're learning to view life as an experience—it's just up to you to make sure it's a good one!
Read your Sun/Rising sign horoscopes for Sagittarius season:
Aries
Sagittarius is like-minded fire sign, so this season is filling you up with boldness, confidence, and a lust for life! Book a trip somewhere you've never been—if not a different town or country, then an adventure to that cute new coffee shop that opened downtown. New people and experiences are coming and while they're not guaranteed to last forever, they do promise to teach you something new about the world, and more importantly, yourself.
Taurus
Life in the bedroom is seriously heating up thanks to Sagittarius season's fiery influence! You're eager to try new things with your partner, and if you're single, you're read to shoot your shot and get with someone brand new. You're discovering what intimacy truly is this month, Taurus. A word to the wise—if you're single, be careful who you hook up with, because catching feelings is basically a guarantee right now.
Gemini
For your sign, Sagittarius season = cuffing season. This obviously can apply to your love life (it's a pretty good time to DTR!), but it can also manifest as you turning a buddy into your bestie, or shaking hands with a new business partner! You're understanding how the other person in your one-on-one relationships influences the person you are, and vice versa. You're learning how to find equilibrium in your relationships as well.
Cancer
Work, errands, and life in general are all making you rush around a million miles a minute, Cancer, and I'm not gonna lie—it can be pretty overwhelming. You hate surprises and love routines, but Sagittarius season is here to show you that you're sort of stuck in a rut. The key to success is to figure out what's holding you back, find new ways to fix your routine, and actively pursue a healthier and more productive life.
Leo
Love is in the air! Your chart's fifth house, which rules romance, sex, and fun, is being lit up by the Sun this month, so this Sagittarius season promises to be a thrilling one! You tend to wait for potential lovers to approach you, but right now, it's best to the first move! A whole new world of experiences is waiting for you, so put yourself out there and give your love life the glow up it deserves.
Virgo
Despite the extroverted, ostentatious vibes associated with Sagittarius season, you're feeling like a major couch potato. That's not actually a bad thing, because the stars are urging you to reconnect with your roots, spend time at home or with the fam, and focus on how your past experiences have shaped the person you are today. This is also a period to rest and recharge your batteries. That way, when Capricorn season comes around, you'll be ready to take on the world as the best version of yourself!
Libra
Loads of new connections are coming your way, Libra, and the best part is that you don't need to go out of your way to meet them! Whether it's a new friend, a neighbor who just moved in, or a cousin you haven't seen in a decade, there are tons of people for you to get to know better. You're also being introduced to a variety of differing opinions, experiences, and places, so take advantage of this month's super social vibe—you'll be surprised at how much more knowledgeable and well-rounded you are by the end of Sagittarius season!
Scorpio
It's time to get to work, Scorpio. The projects, jobs, and relationships you started during Scorpio season are becoming more significant as time goes by. Now's the time to focus on what matters most and make it the best it can be. This is especially true at work—any big presentations or projects that need doing should definitely be completed right now, because there are much bigger and better things waiting for you. P.S. Play your cards right and you can end the month with a raise or bonus!
Sagittarius
HBD! Sagittarius season is (obvs) all about you! Think long and hard about what you want from your life—is it a better job? A new relationship? TikTok fame? What kinds of personal goals do you want to accomplish? Once you figure it out, you can go all-in and start chasing after whoever or whatever it is you want. The world is your oyster now, so get to work!
Capricorn
This next month is a time to hit pause and look at your life story so far. You're super ambitious, so when you're not actively working or achieving something, it's easy to feel like a total flop. Spend this month resting, meditating, and focusing on your past accomplishments. Allow yourself to celebrate your wins, even the small ones. You're always focused on reaching the top, but this month is here to help you understand that it's the journey, not the destination, that matters most.
Aquarius
If your squad is looking a little sparse, you're in luck—Sagittarius season 2021 is all about making new connections, adding tons of names to your contacts list, and giving your social life a major glow up! Not only are you feeling more expressive, but you're finding friends who gas you up and celebrate who you are—even the parts of yourself you might think are weird! You might lose a few crappy friends, but the bigger, better friendships waiting for you will make it all worth it.
Pisces
You're being thrust into the spotlight this month, and all eyes are on you—especially when it comes to work. The bad news is that when you fumble, everyone will see it. But the good news is that if you stay on your best behavior and slay at work, your good performance will be acknowledged by everyone, including your boss! Do your best, Pisces, because a promotion is totally possible right now.
Source: Read Full Article