Fashionably late for Hanukkah, The Marvelous Mrs. Maisel returns for Season 2 on Dec. 5. The Amazon comedy has been showered with praise (and many accolades) since the first season premiered in 2017, but despite all that word of mouth, you may need a recap of The Marvelous Mrs. Maisel Season 1 before diving back in. It has, after all, been a full year since we were last reacquainted with Midge's dazzling (and whirlwind) world; at this point, there are bound to be a few foggy details.
The Marvelous Mrs. Maisel begins when Upper West Side housewife Midge Maisel's husband Joel, a fledgling comic without a lot of talent or originality, leaves her for his secretary, who he's been having an affair with. At first it seems like a basic and overplayed story, but Midge is anything but basic or overplayed, and on the night Joel leaves her she finds herself at the Greenwich Village comedy club, giving a drunken, impromptu rant that easily passes for a killer stand-up set.
Susie Meyerson, an employee at the coffee house/club, tries to catch lightning in a bottle and convinces Midge to take her on as a manager and pursue comedy. So, Midge moves back in with her parents, gets a job, and starts to refine her witty observations and effortless stage presence into an act. After running into him in jail a handful or times, she also befriends famous alt-comic Lenny Bruce, who ends up being a valuable contact.
In Season 2, Midge is at it again, building on her early traction and really trying to carve a career in comedy. Here's the official description of what's coming next from Amazon:
How did they get there? What choices are those? At the end of Season 1, Miriam and Susie were essentially blacklisted from the comedic circuit after Miriam got onstage and called out Lennon (a female comedian played by Jane Lynch) for putting on a phony act with a fat suit and fake backstory. The two of them called in a favor from Lenny, and Miriam did a killer comeback set at the Gaslight, finally deciding to use "Mrs. Maisel" as her stage name.
Here are the other major things to remember going into the new season:
Joel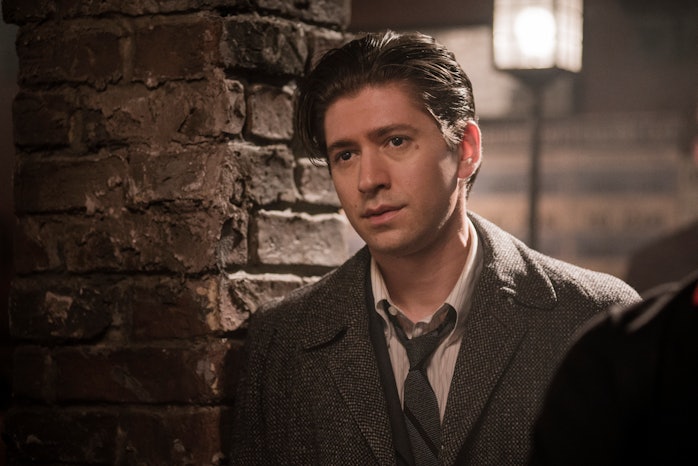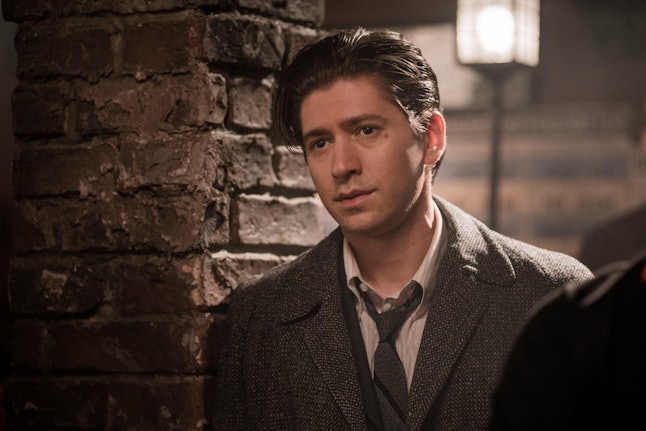 Despite the brutal way Joel decided that Midge was "a lot" for him and left for a simpler version of his life with a simpler version of his wife, a lot of fans may be #TeamJoel. He asked to come back in the middle of the season, which Midge rightfully refused. Joel later left his secretary, and he and Midge slept together again — though at the end of the season, she asks that they start considering a divorce.
Joel also stumbles upon an underground recorded version of Midge's first set at the Gaslight that's full of jokes disparaging him and his bad choices. He goes to confront her, and ends up punching a guy who heckled his wife instead. "She's good," he says. Needless to say, their relationship will still be complicated when Season 2 picks back up.
B. Altman's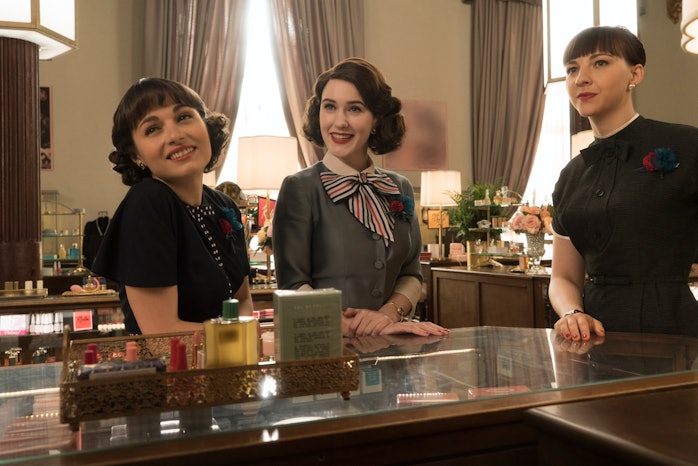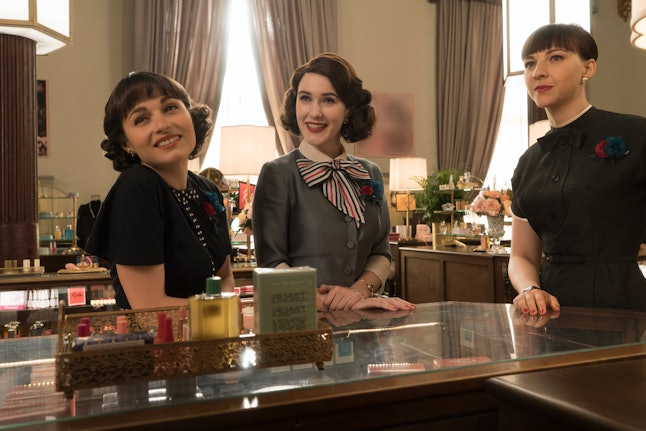 Midge's day job is at a department store, where she works at a beauty counter. Her coworkers befriend her and take her to parties. In the first eight episodes, we don't really get to know them that much.
It's a fitting job, however, because Midge holds herself to near impossible beauty standards and puts a lot of effort into presenting perfection in everything she does. For years, she got up early and went to bed late so that her husband would never see her without makeup.
However, at the end of the season Midge was confronted at work by Penny Pan, Joel's mistress. She screamed she was a tramp in the middle of the store, so that may end up putting Midge in hot water.
Abe & Rose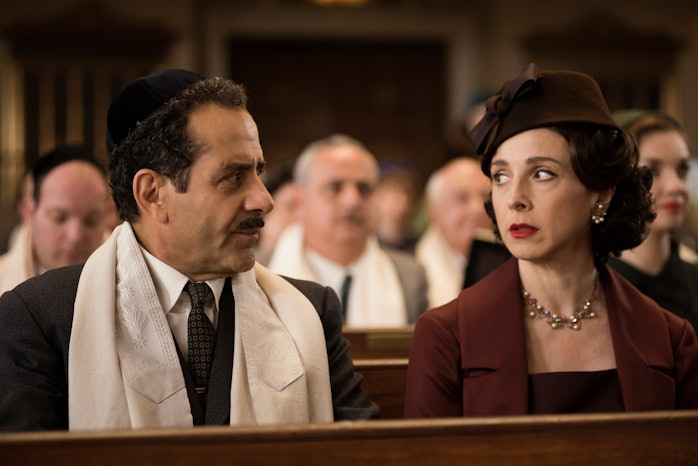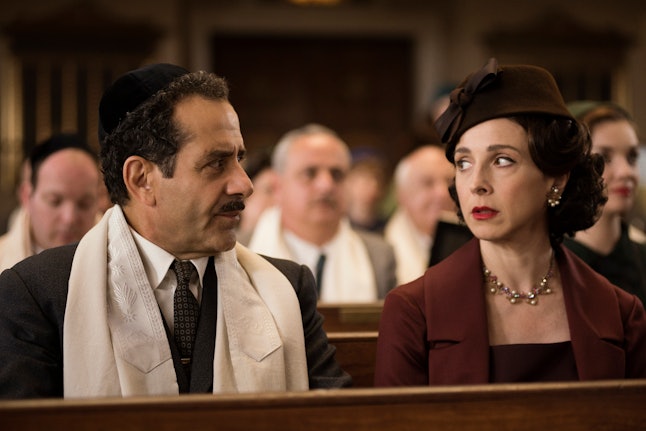 Played by Marin Hinkle and Tony Shaloub, Midge's parents are a seemingly perfect upper class Jewish family. Abe teaches at Columbia, and may or may not now be working with Bell Labs.
Midge's Kids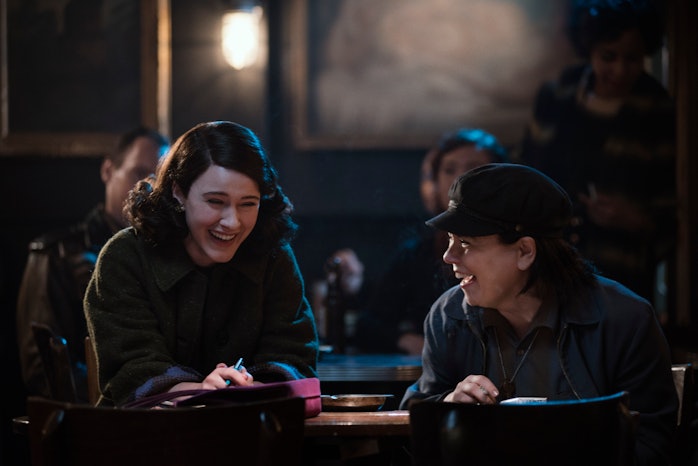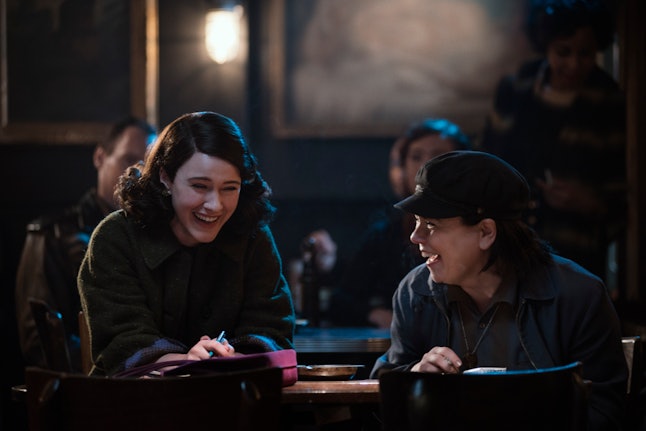 Midge has two children. Their names are Ethan and Esther. They are barely ever around. Will they continue to barely exist in Season 2? That and more when Maisel returns on Dec. 5 2018.
Source: Read Full Article