What's happening: The Moon is in Pisces this weekend, and the annual New Moon in Pisces is on Saturday! Venus and Neptune link up on Saturday, too, bringing a very intense vibe to this already highly emotional transit. Mercury enters Pisces on Monday, giving you a more compassionate style of communicating with others. Then, the Sun connects with Pluto on Tuesday, encouraging you to initiate big changes to transform your life-life. Finally, on Thursday, Venus connects with Pluto, too, helping you to make moves and transform your love life!
BTW, we are still very much in a pandemic, so stay safe—think sexting, sex toys, socially distanced dates, etc.
What that means for you:
Aries
As you get closer to the end of Pisces season and the end of the zodiacal "year," more and more people from the past—exes, old crushes, etc.—are coming back into your life, and this week is aaaallll about taking care of those past 'ships. This could mean reconnecting with someone you almost had a thing with, finding closure from a past relationship, or just taking some time to reflect and really let go of the past. It's a reeeaaally emotional time, NGL. But you'll be able to have a true "new year, new me" moment when Aries season rolls around!
Taurus
You don't always have to be so down to earth, Taurus. This weekend, let yourself dream a little! Get romantic, tell your boo how much you love them, or leave your comfort zone and hit up your crush! This astro-weather has a lot of great potential, especially if you're single. This is a spectacular week for making new connections, but if you're just looking for a fun sexting sesh, you might wanna sit this one out. Neptune's emotional influence makes catching feels for your fling practically a guarantee this week!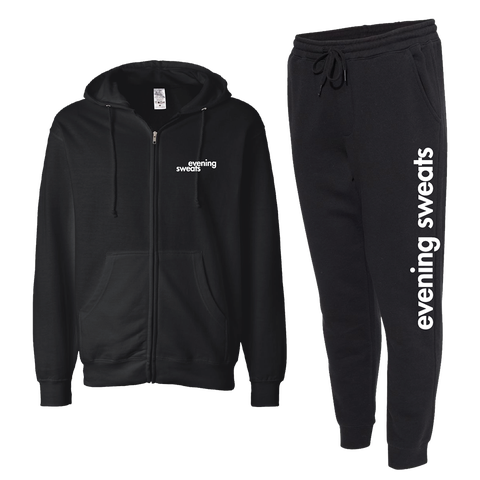 Gemini
This week's theme is intimacy. You're feeling tons of passion in your love life, both in and out of the bedroom—it's pretty intense, especially this weekend! The chemistry you're feeling with your partner is hotter than hot, and even if you're just flirting with someone new, you're able to make some seriously deep connections. The feels are intense this weekend, enough to make you want to proclaim your love to someone on a first date, but try to reel it in just a little bit, bb. You'll feel more level-headed (but still romantic and lovey-dovey) later in the week, and Thursday's vibe is perf for DTRing!
Cancer
Pisces season's dreamy, compassionate vibes are pushing you to open up and start adventuring more with your love life. For most signs, this is a very emotional week, but all the water sign vibes mean that you're sort of thriving right now! What new things or people can you add to your love/sex life? Try something new this week, and you can make some serious upgrades to your love life!
Leo
So, aaall week long, your chart's eighth house, which governs intimacy, is getting lit TF up by tons of cosmic action. This week is about more than ~feeling good~ though—you really want to develop a deep, meaningful connection. Whether you're connecting purely on a physical level or sharing amazing romantic experiences with someone is still TBD—just know that you have a major week ahead for your love life.
Virgo
You might struggle to keep up with this fast-paced, high-energy week, Virgo. But not in a bad way! You're just so busy with all your suitors. Pisces season = cuffing season for your sign, so it's super easy to flirt, but this week is especially hot. The key to making the most of this week's steamy astro-weather is to leave your comfort zone, shed your typically shy nature, and take charge. Don't wait for your crush to hit you up, slide into their DMs! If you're bored in bed, surprise bae with something new! You're able to take control of your love life, give your relationship a big glow up, and make seriously constructive changes to your relationship this week. You just gotta do it.
Libra
I got bad news, bb. This week's a little chaotic, and it's p much all because of work. 😭🤢 I know, you hate to see it, but hey, c'est la vie. Venus, your ruling planet, is in its fav sign, Pisces, right now. This weekend, it gets activated by dreamy Neptune, creating a beautifully romantic vibe—but in your chart, this transit is all about self-love. Masturbate, treat yourself to a new toy, and learn to fall in love with yourself again. Whether you're single or boo'd up, you deserve to spend some time work you right now. Aries season = cuffing season for you, and it's right around the corner. Take care of you right now, so that you can bring the best version of yourself to your 'ships next week!
Scorpio
You are t h r i v i n g right now, Scorpio. Pisces season is helping you give your love life a major glow up, and this weekend's astro-weather is super steamy. This is honestly the perfect vibe for romance, but if you're just fooling around with your boo or sexting with your latest right-swipe, you can still have an amazing, erotic time. If your love life is dryer than the Mojave Desert, have no fear—your chart's communication zone gets activated at the end of the week, so new love connections are right around the corner!
You're obsessed with all things astro. Same. Get all the deets on ~the cosmos~ with Cosmo Unlocked.
Sagittarius
There's a lot of action going down at home right now. Pisces season's moody vibes are raining on your naturally fiery Sagittarian parade. You're feeling a lil more emo than usual—great for romance, but if you're spending your nights sans bae, you might feel lonely. Any action you get will likely be in the form of a Netflix and chill sesh, because you're such an introvert right now. Push through this week, Sagittarius, because Aries season promises to light up your love life v. soon!
Capricorn
This week's astro-weather is best for all y'all single Capricorns out there! Venus is activating your chart's communications zone all week, and the Pisces New Moon on Saturday is also suggesting that major new connections are coming in. Someone you start a flirtationship with now could end up being your future significant other, so open up your dating apps and start swiping—if you're lucky, this week can be the start of something new!
Aquarius
This week is a bit of a downer, Aquarius, because the stars are pushing you to take your love life a wee bit more seriously. If there's something or someone that you're just not feeling satisfied with, figure out a solution. What can you do to improve your relationship? If you're single, how can you put yourself out there? What (or who!) from the past is holding you back from achieving the love life of your dreams? Take some time to figure things out, so when Aries season begins, you'll be able to get the love life you want and deserve!
Pisces
HBD!!! This week's all about you, Pisces. You're a total chameleon—you're able to open up and make genuine, meaningful connections with just about anyone, but lately you've been "phoning it in." Listen, Pisces. You're bubbly, empathetic, creative, compassionate, and so easy to love—you don't need to hide behind a false personality in order to get the deep, significant 'ships you seek! If you're single and ready to mingle, this is a great time to make new connections, but if you can't be yourself, don't expect your new prospects to go far!
Source: Read Full Article