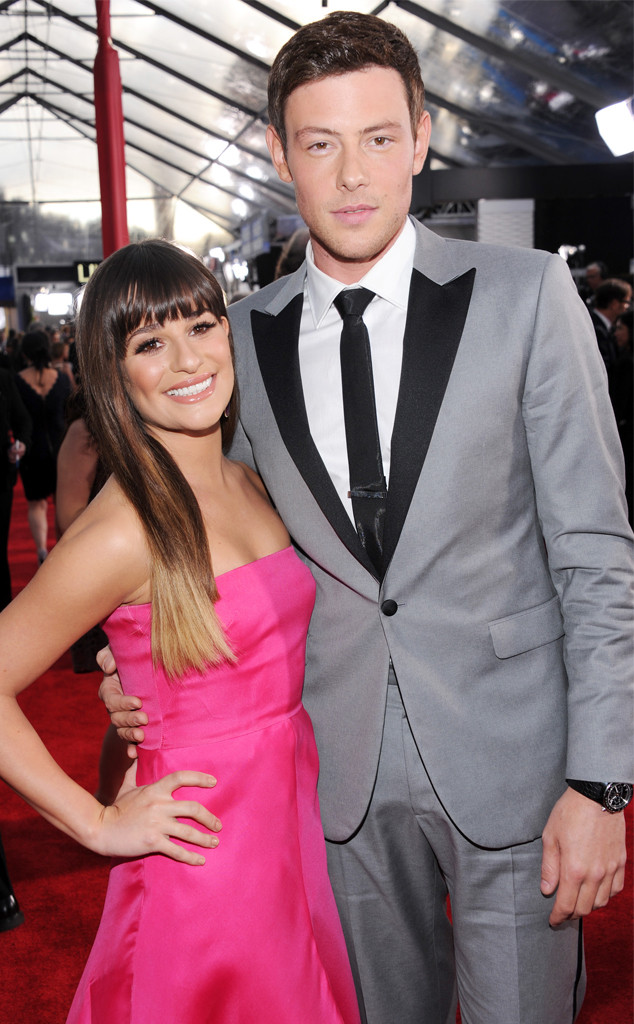 Dimitrios Kambouris/WireImage
It's been six years since Cory Monteith's death.
On Saturday, Lea Michele took to Twitter to pay tribute to her late Glee co-star.
"The light always remains," she wrote alongside a picture of a sun peeking out from behind the clouds and shining over a body of water.
The post reminded many fans of the tribute she shared last year, which also featured an image of the sun shining over a body of water.
"There are some who bring a light so great to the world, that even after they have gone, the light remains," she wrote at the time.
The 32-year-old actress wasn't the only one from the show to remember Monteith. Kevin McHale, who played Artie, also shared a photo of Monteith on Instagram and captioned it, "The sweetest boy. Forever." Jenna Ushkowitz, who played Tina, did the same and captioned the snapshot, "Miss you, pal." Amber Riley, who played Mercedes, also posted a throwback picture of her flexing her muscles with Monteith and wrote "six years without those bear hugs."
Monteith died of an accidental overdose in July 2013. He was 31 years old. Monteith had battled with addiction during his lifetime and had even sought treatment months before his passing.
Before his death, Monteith played Finn Hudson on Glee. While Monteith's and Michele's characters formed a romantic relationship on the show, the two co-stars also dated off the screen. Over the years, the Rachel Berry star has continued to keep Monteith's legacy alive and honor him in a number ways. Her tattoos of his character's name and jersey number are just two examples.
"There was no greater man than Cory," she said during an interview with TV Week Australia shortly after his death. "So, for the time we spent together, I consider myself very lucky."
Michele is now married to Zandy Reich. The two tied the knot in California in March.
Source: Read Full Article