Those closest to the late Anthony Bourdain reflected on his life as a chef and father as part of GQ's special Man of the Year issue.
For its tribute, the magazine spoke to his family and some of his closest friends about the gentle soul he was.
His brother, Chris Bourdain, gave an intimate look at the TV host and how his family dealt with the news of his apparent suicide in June at the age of 61.
In addition to detailing his writing career and his rise to fame on TV, his closest friends shared some of their favorite anecdotes about him.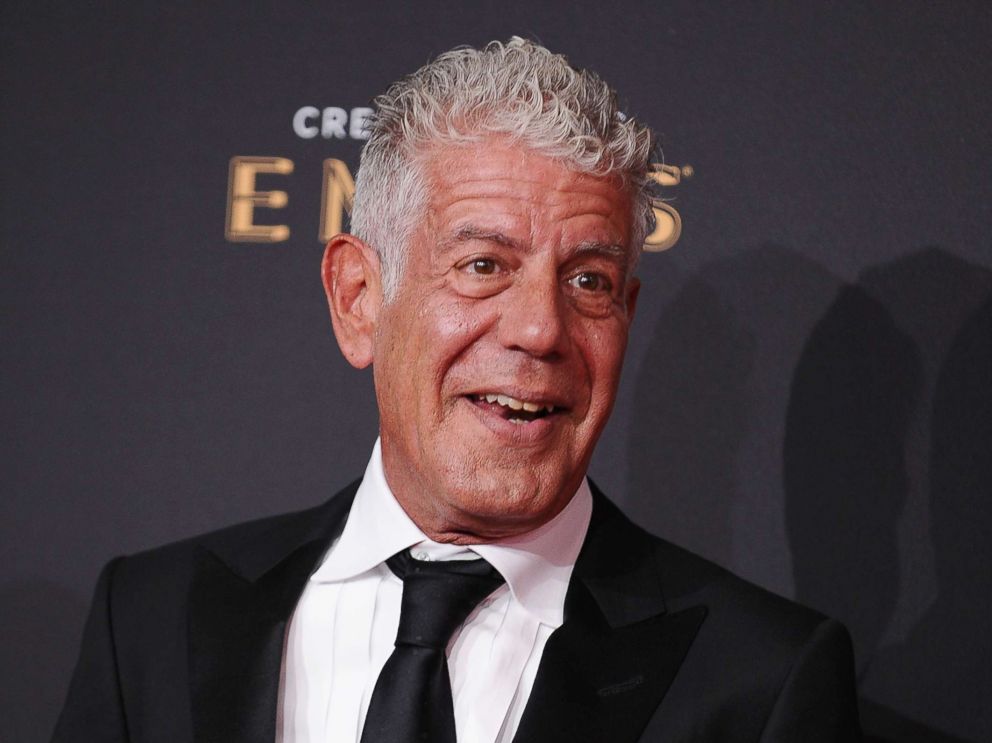 "There was this woman who was a foodie, but she was a student and she was poor," author Michael Ruhlman told GQ. "And she used to go by his restaurant every day. She'd just stand out there, looking in and smelling the smells and thinking about it. One day Tony came out and said, 'Hey, I see you here all the time.' She said, 'Yeah, I can't afford to eat here.' He said, 'Come in. I'm gonna feed you.' And so he fed her a steak and a proper béarnaise sauce while she sat amongst the crowd."
Fellow host and chef Tom Colicchio recounted how Bourdain was able to give America a peek into foreign cultures via his travels and food with shows like "Parts Unknown."
"Anthony took food TV and turned it into something serious," Colicchio told GQ. "It was about bringing people together around food and trying to get Americans to see someone living in a Middle Eastern country, they weren't terrorists. They were people who live there and had very similar issues to issues we have here, and he was able to do that through food."
But no matter how famous he got, Bourdain loved nothing more than spending time with his daughter Ariane, who is now 11.
Bourdain's close friend Doug Quint share one particularly touching story.
"It was at a rental house out in the Hamptons, and it was the first time I'd ever spent a night with him or anything like that. Their daughter at that time was probably 5," Quint told the magazine. "She came and tapped on Ottavia's [her mother] arm and whispered to her, and Ottavia said, 'Oh, she's going to do her song.' And I said, 'What does that mean?' And Tony said, 'Don't ask. Just watch.'"
A post shared by anthonybourdain (@anthonybourdain) on May 27, 2017 at 3:24am PDT
He continued, "Ottavia took her phone and cued up 'Call Me Maybe,' and Ariane came out from behind the wall and lip-synched and acted the whole thing out … I remember looking over at Tony, and he just stared at her with this look on his face like, just he was seeing perfection and couldn't believe it had come out of him, you know? It's exactly what you want to see in a parent's eyes when they look at their kid."
Quint also revealed how Ariane reacted to her father's tragic death.
"That day, Ariane said to me something like, 'Is this something that people outside of New York are gonna know about?' And we were like, 'Yeah. All around the world, people are sad about this,'" he said. "Telling her that made me realize, 'Jesus, God, this is world news.'"
"He changed lives around the world," Quint added.
Source: Read Full Article