While Styles previously said he passed so he could focus on music, director Rob Marshall gave some additional insight.
When a live-action remake of "The Little Mermaid" was first announced, fans were really hoping to see someone like Harry Styles or Shawn Mendes in the role of Ariel's love interest, Prince Eric.
While the role eventually went to Jonah Hauer-King, director Rob Marshall confirmed in a new cove rstory for Entertainment Weekly that he did meet with Styles about the part and Styles turned down the part.
"We met with him. He was lovely. What a wonderful guy," commented Marshall, "But at the end of the day, he really felt like he wanted to go off and do the movies that he ended up doing, which were sort of darker."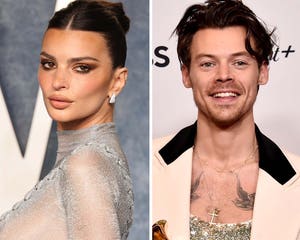 Harry Styles Named Emily Ratajkowski as Celebrity Crush Years Before That Makeout Video
"For a lot of young musical people like Harry, you're trying to carve your way and you don't wanna be seen as a singer, necessarily," continued Marshall.
"That's why he was really looking to do something not in the musical genre, to really stretch himself. It was really a fun idea to play with, but in the end, I always think things happen for a reason. I'm so happy to have two young, new people in the film."
Styles made his acting debut back in 2017 with Christopher Nolan's "Dunkirk," before joining the MCU in "Eternals" and starring in both "My Policeman" and "Don't Worry Darling," the latter of which led to a never-ending news cycle involving Olivia Wilde.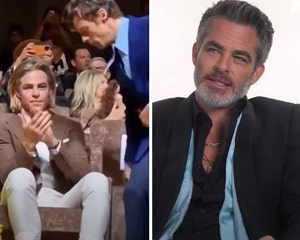 Chris Pine Reveals What Really Happened with the Harry Styles 'Spitgate' Drama
In 2019, Styles a different reason for turning down "The Little Mermaid" while speaking with The Face magazine.
"I want to put music out and focus on that for a while," he said at the time. Despite turning down the role, Styles had nothing but nice things to say about the production.
"But everyone involved in it was amazing," continued Styles. "So I think it's going to be great. I'll enjoy watching it, I'm sure."
"The Little Mermaid" hits theaters May 26, 2023.
Unable to render YouTube Video.

Source: Read Full Article