As Sandra Oh, the first Asian American actor ever nominated for the Best Leading Actress in a TV Drama Emmy Award famously said, "It's an honor just to be Asian." Those words, while hilarious when spoken in the opening of the night, quickly turned sour after Oh lost the award, showing that the only honor the Emmys were going to give her that night was, in fact, the honor of being Asian. Now, months later, Constance Wu and Oh have both picked up nominations in lead acting categories at the Golden Globes. This show isn't just celebrating one Asian American story, but two. This means that neither Oh nor Wu will be singled out as the lone Asian woman up for a prestigious award, and that's the real honor.
Both Oh and Wu have the chance to make history at the 2019 Globes. Oh, who is already breaking barriers as the show's first Asian co-host, is nominated for Best Performance by an Actress in a Television Series — Drama for her role in the BBC series Killing Eve. According to author and sociologist Nany Wang Yuen, the last time an Asian woman was nominated in that category was 1980, when Yoko Shimada was recognized for Shogun, a TV movie about a white man who becomes caught up in the politics of a feudal Japan.
Meanwhile, Wu snagged a nomination for Best Actress in a Motion Picture — Musical or Comedy for her work in Crazy Rich Asians, the first Asian woman to do so since the 1961 nomination for Flower Drum Song's Miyoshi Umeki. (It should be noted that, unlike the roles for which Oh and Wu are nominated, Shimada and Umeki both played foreigners in their celebrated works. They were also the only Asian actors nominated at their ceremonies.)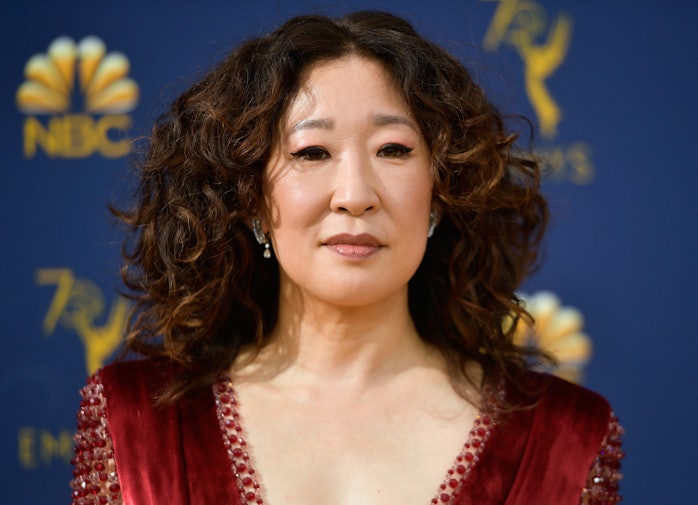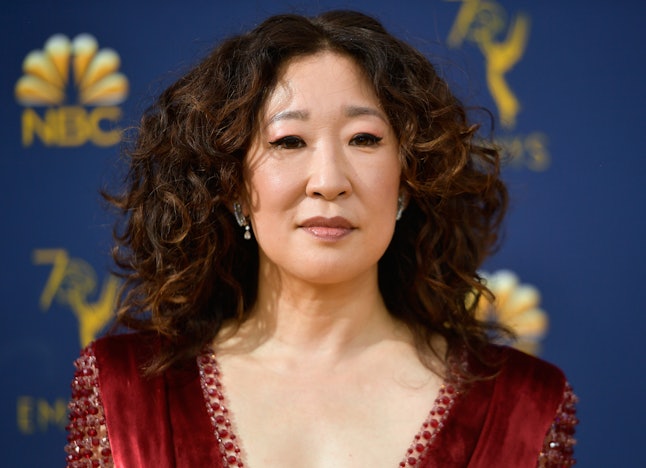 This year, by nominating Wu, Oh, Crazy Rich Asians, and Killing Eve, the Hollywood Foreign Press Association didn't just recognize one token star or project. It opened up the door to recognize multiple stories about Asians and Asian Americans at the same time. Too often, minorities in America, and the art they make, are tokenized. A film like Crazy Rich Asians can be plucked out among a sea of content and determined by (white) gatekeepers to be the representative art of an entire ethnicity or culture.
We've seen it before with films like the Oscar-winning Slumdog Millionaire and 12 Years a Slave — movies that have followed a narrative that has been determined as definitive of Indian culture (poverty, orphaned children) or the African American experience (slavery). In fact, the most recent Hollywood film starring an all Asian cast before CRA, The Joy Luck Club, had previously defined the mainstream Asian American experience onscreen for over two decades.
Oh has yet to release a statement on her Golden Globe nomination, though she did post a photo of herself celebrating with her Killing Eve co-stars. However, when she became the first Asian woman to be nominated in her category at the Emmys, she told The New York Times, "I'm happy to get that ball rolling, because what I hope happens is that next year and the next year, we will have presence." Even then, she was looking ahead to the day when she wouldn't be the first — or only — Asian woman recognized by Hollywood for her work. And at the Golden Globes, she won't be.
"This has been such an extraordinary morning," Wu said in a statement obtained by Bustle via e-mail after her nomination. "I am beside myself with excitement! I never thought this would happen for me because I had never seen it happen to another Asian-American actress before." And there it is, the real heart of why Wu and Oh's nominations are such a game-changer: the effect on the audience.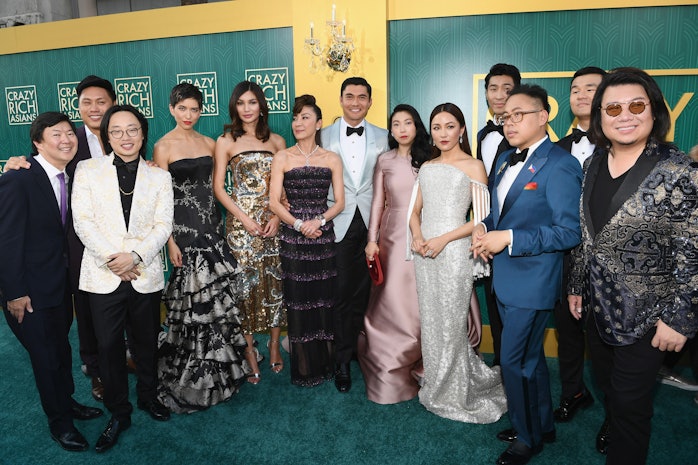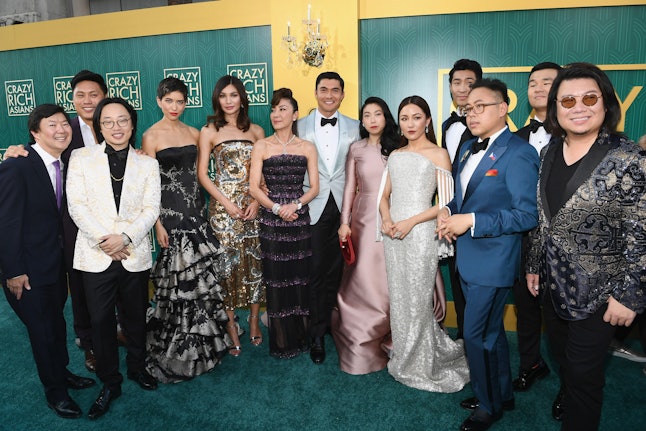 As an Asian American myself, I am not surprised to hear that Asian women have been so underrated among the Globes' honorees over the years. But I am also, happily, not surprised to see the HFPA finally nominate women of color in these categories, as audiences have grown more vocal about their desire to see more representation celebrated on the public stage. What is surprising for me, and no doubt for countless other Asian American women, is the fact that, come Jan. 6, I could be watching a show that gives awards to not one, but two Asian women in major categories, and puts them squarely in the spotlight in a way that hasn't been done in decades.
Wu's statement went on to note how important it was, not just that she was recognized, but that Crazy Rich Asians as a whole was nominated for Best Motion Picture — Comedy or Musical. (Killing Eve was also nominated for Best Television Series — Drama.) She said:
In her statement, Wu emphasized the importance of celebrating stories of minorities because of the message it sends to audiences everywhere who don't feel represented. And by celebrating these two stories of Asian American womanhood, the Globes are sending the message that there is no one Asian American experience, that we contain multitudes, even if that's not always represented onscreen.
The fact that the Globes isn't choosing just one Asian-starring project to celebrate opens the door for a more diverse experience of what it is to be Asian American to be accepted in the mainstream (or at least in Hollywood. It opens the door for women across the country who might have felt invisible or undervalued due to their Asian identity to now feel honored to be Asian.
Source: Read Full Article