Shortly after appearing on stage alongside his Grammy-winning lady, Offset teased his new album with footage of Cardi B giving birth, Entertainment Tonight reported. The clip was part of a trailer announcing the Migos rapper's first solo album, which will apparently include an accompanying documentary as well.
The footage of Cardi giving birth came at the very end of the clip, and it was pretty unexpected to say the least. Up until that moment, the majority of Offset's trailer felt kind of vague and mysterious — not that Cardi B giving birth added any cohesion to the whole thing, but it definitely added some drama.
As the trailer opens, the camera pans out from a close-up shot of Offset's diamond-adorned cross chain necklace. It then cuts to a time lapse that shows the rapper in the studio, but like, it's kind of hard to tell whether or not he's actually rapping in it. He is definitely smoking in it though.
Anyway, next there's a shot of Offset Facetiming someone who appears to be his son. In addition to Kulture, his daughter with Cardi, the rapper has three other children by three different women.
Then, the trailer cuts to a clip of him flashing a stack of cash, followed by a clip of him back in the studio. There's a shot of him cruising around in a bright yellow sports car, and a shot of him performing on-stage while a young child — likely one of his own — looks on from the background.
Finally, things get interesting — and by interesting I mean that the trailer suddenly takes an incredibly unexpected turn. Gone are the contextless clips and sequences. The final moment of Offset's trailer shows Cardi B full-on giving birth back in July 2018.
Honestly, it's kind of uncomfortable to watch. Cardi seems like she's in a lot of pain, and it's such an intensely private thing to share. At one point, the camera zooms in on Offset's face, and he looks straight-up terrified — understandably so.
What does any of this have to do with Offset's new album, you wonder? No clue. The rapper didn't provide any context beyond the caption that accompanied the trailer on Instagram, which read, "A L B U M & D O C C O M I N G 2/ 22/19."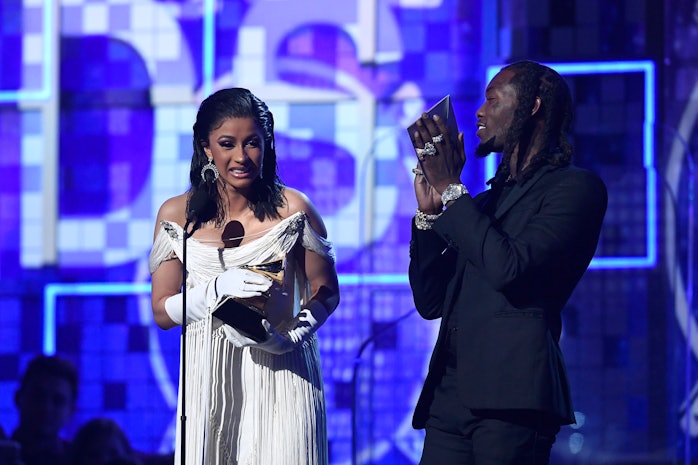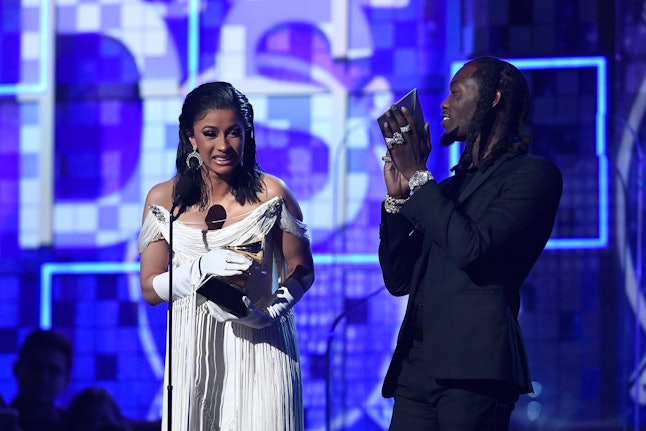 The whole thing is a little … let's say odd, primarily because of the timing. Cardi just won her first Grammy for Best Rap Album, and this really should be her time to shine. By releasing this trailer when he did, though, it kind of felt like Offset was maybe taking some of that shine away from her. Whether or not that was intentional remains to be seen, but a lot of fans on Twitter aren't super thrilled about it.
Hey, at least Cardi seems cool with it. Or, at least, she hasn't said anything to the contrary. Hopefully, she approved of Offset's use of the footage before the video was released. And, hey, if that kind of moment is just a small part of the trailer, the documentary itself should be pretty wild.
Source: Read Full Article