As iconic actor Bruce Willis continues his battle with dementia, wife Emma is updating fans on her own mental health struggles as his daily caretaker; shares her motivations for pushing forward are their two children and her husband.
Bruce Willis may be the one diagnosed with frontotemporal dementia, but the impact of his health battle is hitting everyone close to him, as well, and no one more than his caregiver and wife, Emma Heming Willis.
The former model took a moment after a walk to check in with her followers and admit that caring for her husband is taking a toll on her own mental health. It's a challenge faced by all caregiver, which is why it's so important to acknowledge and practice self care, as well.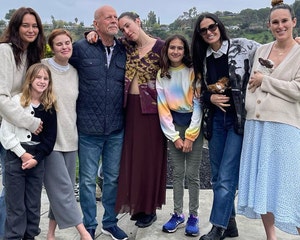 Bruce Willis Celebrated on Father's Day by Demi Moore and Emma Heming
"I just think it's so important for us to sort of break up our thinking, which can feel, for me, very much like doom and gloom," she told her followers in the video clip. "I know it looks like I'm out, living my best life. I have to make a conscious effort every single day to live the best life I can."
Waiting for your permission to load the Instagram Media.
Instagram Media Unavailable
She said that she makes that effort motivated by her husband and their children. Bruce and Emma share two daughters, Mabel, 11, and Evelyn, 9.
She said that Bruce "would not want me to live any other way." At the same time, while it may look a certain way on the outside, Emma wants people to understand that how something looks can be misleading, or outright deceiving.
"I don't want it misconstrued that I am good because I am not," she admitted. "I am not good."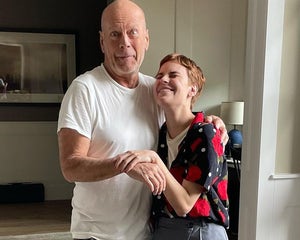 Bruce Willis' Daughter Tallulah Knew Something Was Wrong for Long Time: Heartbreaking Essay
She asked that her followers send her a picture of something beautiful. "I am just doing the best that I can always," she told them. "Your pictures are making me happy."
She emphasized that this could be as much for them as it is for her. "I just want you to take a moment out of your day to break it up for a minute to just look for something beautiful," she said.
Emma concluded her message with an important note for all caregivers. It's the same as that airplane message to always secure your own oxygen mask before attending to others.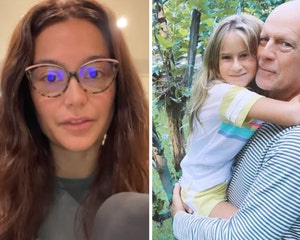 Bruce Willis' Daughter Evelyn, 9, Did 'Most Loving and Compassionate' Thing for Dad Amid Dementia Battle
"I have to put my best foot forward for myself and the sake of my family," she said. "When we are not looking after ourselves we cannot look after anyone that we love. So, it is really important and, like I said, this is a conscious effort."
In her caption she admitted she doesn't have any of this "down to a fine science," but she never stops trying. "It's an affirmation I use daily," she noted. "So it's kept in the forefront of my mind."
Emma also has the support in Bruce's care of his ex-wife Demi Moore and their three adult daughters, Rumer, Scout, and Tallulah. Bruce was diagnosed with aphasia last spring, which has since evolved into his current dementia diagnosis.
The full diagnosis of frontotemporal dementia, which can include aphasia, can bring along with it communications challenges including speaking and writing. Bruce stepped away from his acting career to take on this battle.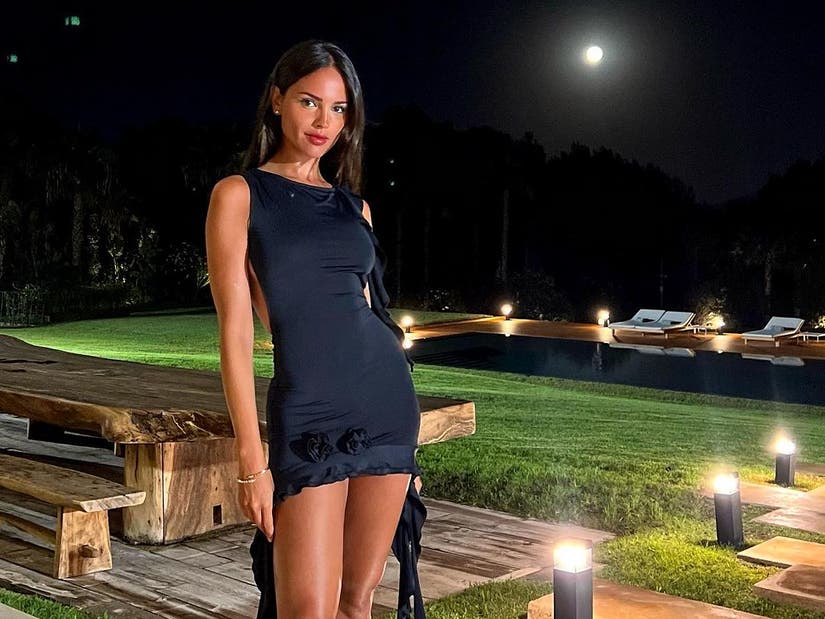 Source: Read Full Article