"It was just impossible."
Austin Butler revealed his voice wasn't the only thing he changed to get into character as Elvis Presley.
Knowing Presley gained weight towards the end of his life, Butler claimed he resorted to drinking microwaved ice cream in preparation after hearing the tactic worked well for Ryan Gosling for his movie "The Lovely Bones."
"I started doing that," the "Carrie Diaries" star shared in a clip from Variety's upcoming "Awards Circuit" podcast episode. "I would go get two dozen doughnuts and eat them all, I really started to pack on some pounds."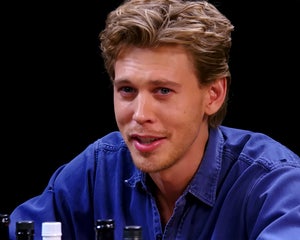 Austin Butler on Hot Ones Keeps His Cool — Can Scorching Heat Burn Away His Elvis Voice?
"It's fun for a week or so, and then you feel awful with yourself," Butler said, he later ended up wearing a bodysuit for the scenes. "But we were planning on shooting chronologically in the beginning. That quickly went out the window, then especially with COVID. It was just impossible."
The actor also went through painstaking measures to change his voice to match Presley's deep southern twang for the critically acclaimed film. Butler has previously claimed that the process took around two years and admitted that he "probably damaged" his vocal cords.
"I just went down the rabbit hole of obsession. And I broke down his life into periods of time where I could hear the differences in how his voice changed over the years and how his movement changed over the years and I spent two years studying, trying to find his humanity as best as I could through that," he said during a press conference at the Cannes Film Festival in May 2022.
Waiting for your permission to load the Instagram Media.
Instagram Media Unavailable
Many fans have commented on the fact that his "Elvis" voice has lingered way past its expiration date — including his ex-girlfriend Vanessa Hudgens who had encouraged him to audition for the role.
Last month, the 34-year-old "Princess Switch" star was caught commenting on an Instagram post about the actor's voice coach defending his accent — which he's continued to use long after filming Baz Luhrmann's "Elvis." The post quoted the coach as saying Butler's accent is "genuine" and "might remain 'forever,'" prompting someone to joke he "went to the Lady Gaga school of Oscar campaign acting."
Her one-word reaction at the time: "Crying."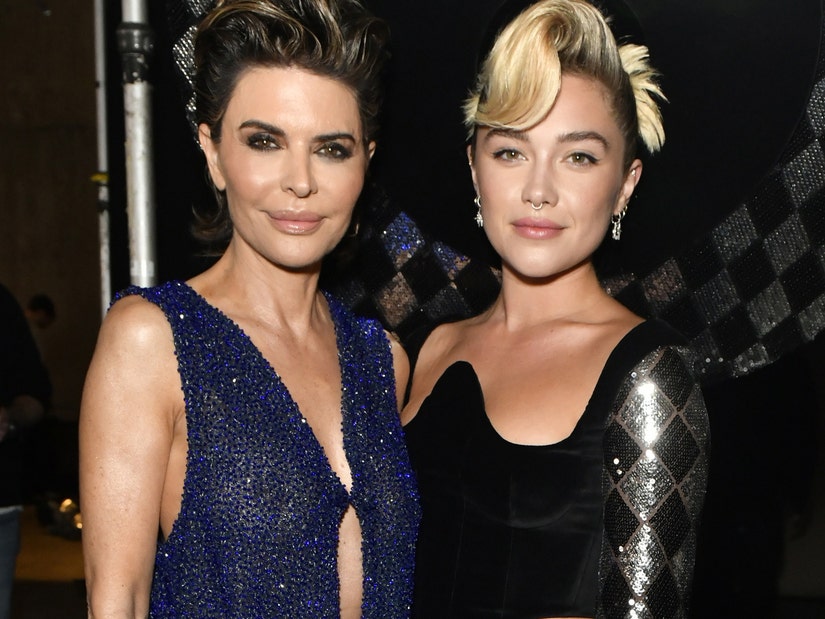 Source: Read Full Article