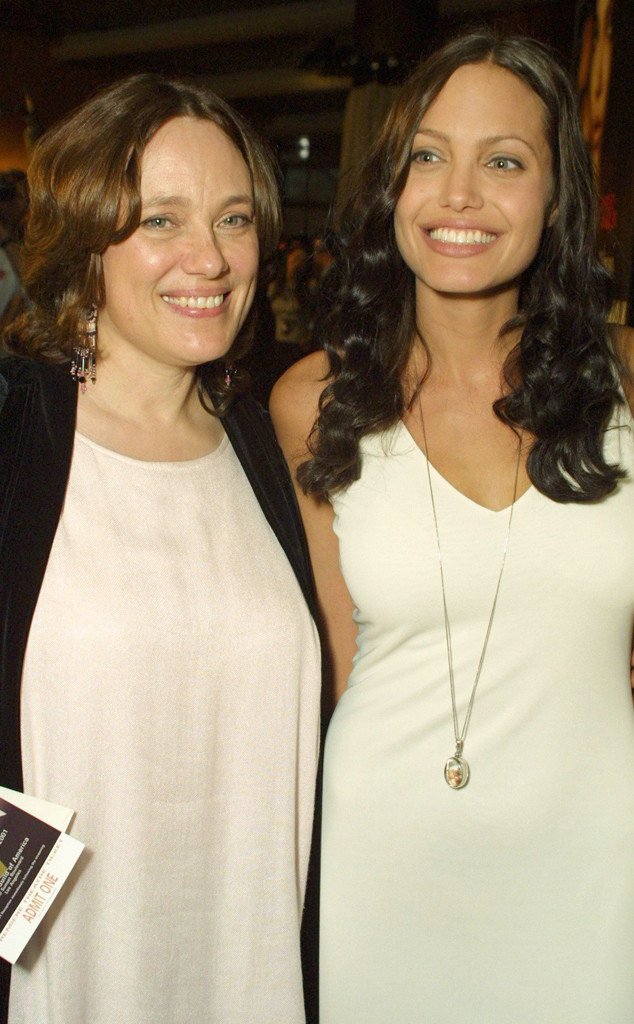 Bei/Shutterstock
More than a decade after the death of her mother, Angelina Jolie is calling for change in how women are treated and cared for.
In 2007, the Oscar winner's mom, Marcheline Bertrand, died at 56 years old after nearly a decade of battling cancer. In a new essay the star penned for Time, Jolie reflected on the toll cancer has taken on her loved ones, including her mother and grandmother, both of whom were stricken with breast cancer, according to Jolie.
"I remember once holding my mother's hand, as she was receiving chemotherapy, when she started to turn purple and I had to race to get the nurse," she recalled with vivid description. "As I stood in the hallway of the hospital waiting for my mother's body to be collected and taken to be cremated, her doctor told me she had promised my mother that she would make sure I was informed about my medical options."
As Jolie has previously shared with the public, she has since undergone a preventative double mastectomy and later had her ovaries and Fallopian tubes removed after learning she was genetically predisposed to breast and ovarian cancer.
"I'm often asked how my medical choices, and being public about them, have affected me. I simply feel I made choices to improve my odds of being here to see my children grow into adults, and of meeting my grandchildren," the mom of six wrote. "My hope is to give as many years as I can to their lives, and to be here for them. I have lived over a decade now without a mom. She met only a few of her grandchildren and was often too sick to play with them."
Jolie honestly continued, "It's hard now for me to consider anything in this life divinely guided when I think of how much their lives would have benefited from time with her and the protection of her love and grace. My mother fought the disease for a decade and made it into her 50s. My grandmother died in her 40s. I'm hoping my choices allow me to live a bit longer."
Jolie was also candid about her routine medical care today and her outlook on her lasting scars. "I have a patch for hormones, and I need to get regular health checkups. I see and feel changes in my body, but I don't mind," she said. "I'm alive, and for now I am managing all the different issues-I inherited-. I feel more connected to other women, and I often have deeply personal conversations with strangers about health and family. People also ask how I feel about the physical scars I carry. I think our scars remind us of what we have overcome. They are part of what makes each of us unique. That diversity is one of the things that is most beautiful about human existence."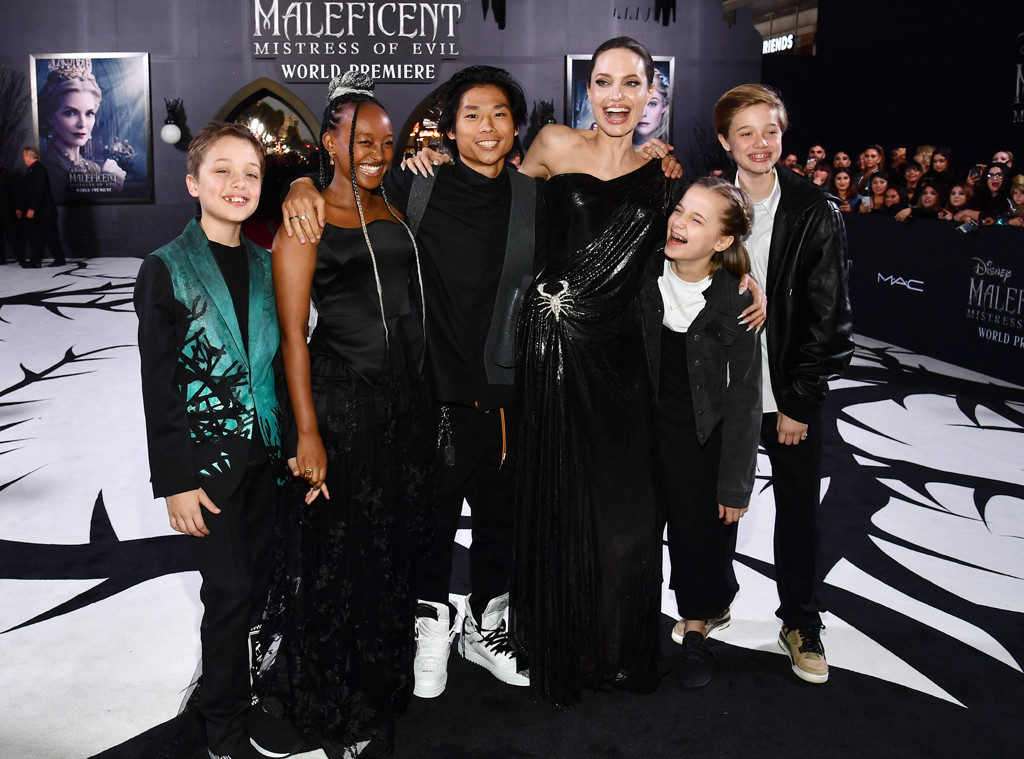 Michael Buckner/Variety/Shutterstock
But, as an attempt to improve the human existence, specifically women's, the Maleficent star also addressed the need for a holistic approach to care.
"I have learned that when it comes to women's health, medical advances are only one part of the picture. Mental and emotional health, and physical safety, are just as important. Without that there may be a false sense that a woman is being cared for, when in fact she is falling apart because of other pressures in her life that receive no attention at all. I understand now that we often focus on the specific cancer or illness affecting a particular woman, but miss the bigger diagnosis: her family situation, her safety and whether she is carrying stress that is undermining her health and making her days much more difficult," Jolie wrote.
"My mother seemed peaceful when she first knew she had cancer. I now see that in part it was because after many years of stress and struggle, people were forced to be gentle to her."
Source: Read Full Article