I don't know about you, but I think I might like to shop for my dog more than I like to shop for myself. As a dog mom, there's something about finding an adorable doggie sweater or the perfect cozy blanket for my pup, Hank, that just fills my heart with pure joy. Even human accessories with dogs on them are special because they remind me of my sweet little guy. Fellow dog-loving people are my people, and these gifts for dog lovers are sure to delight anyone on your holiday shopping list this year. From a coloring book of farting dogs to a cozy tent just for pups, you'll be sure to find something for any dedicated dog lover you know.
I won't lie: I kind of want to buy all of these things for myself, or just pass this list along to anyone who asks what I want for Christmas. Anyone who knows me knows that I think canines are the epitome of all things pure and sweet (not to mention cute as can be). All of these gift options are "14/10 they're good gifts, Brent," so get shopping.
To really get you in the spirit, listen to this Spotify dog Christmas album made entirely of dogs barking the melodies to the traditional holiday songs. I'm not joking. This is a real thing, and it is magical.
For the girl who loves all living things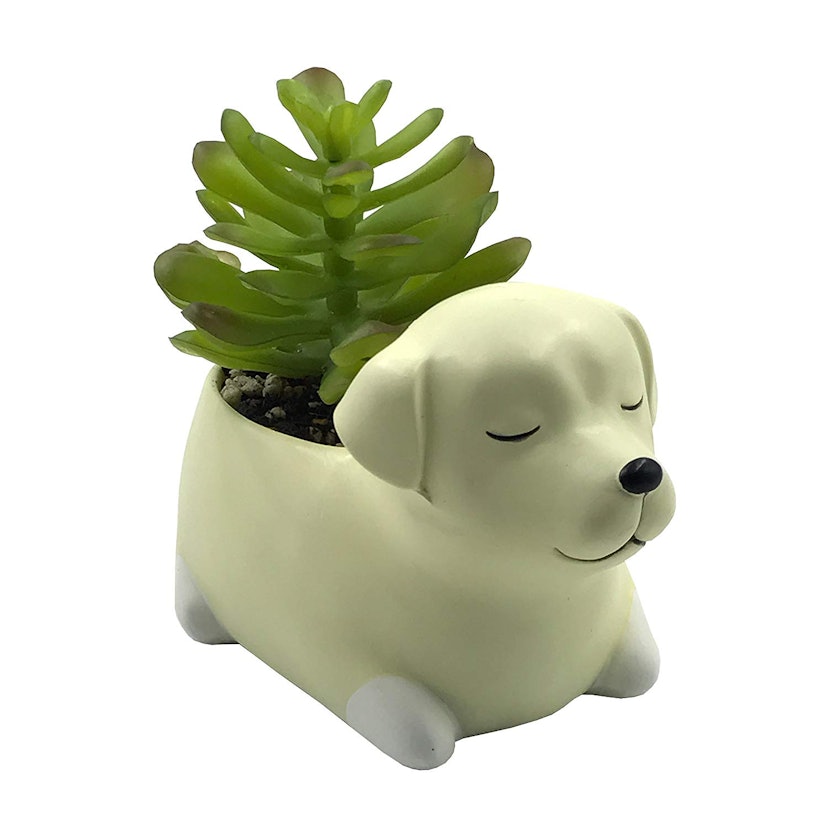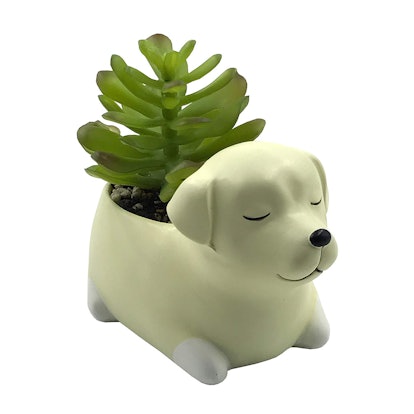 Cuteforyou Cute Animal Shaped Cartoon Home Decoration Succulent Vase Flower Pots
$6.99
Amazon
You can't get much cuter than tiny succulents and puppies, and this precious golden retriever vase is just the thing for a girl with a green thumb. Plus, the taller the plant in the back gets, the fluffier the pup's tail will look.
Adorable charms that don't *wine* as much as your pup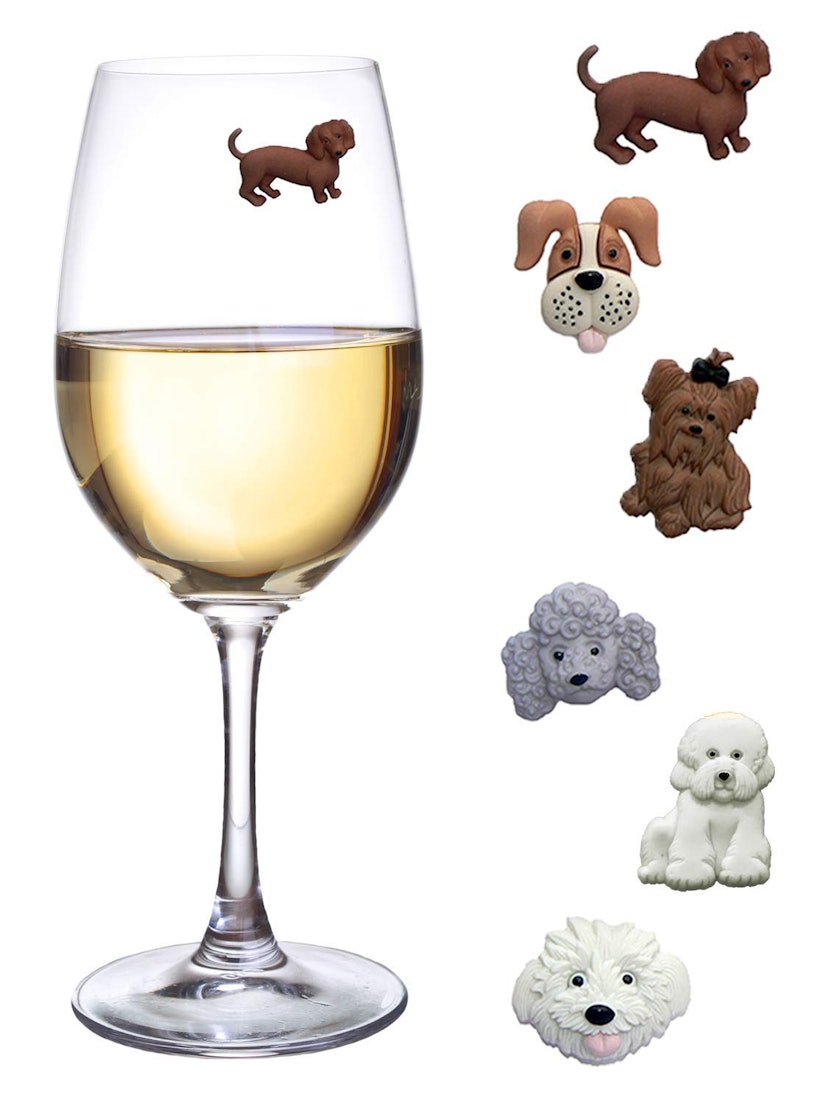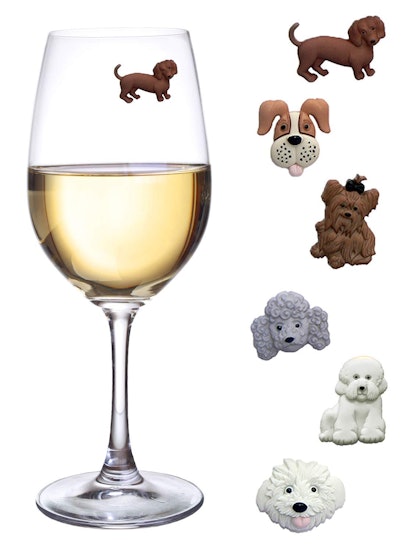 Simply Charmed Magnetic Dog Wine Charms or Glass Markers for Stemless Glasses
$15.99
Amazon
If you've ever hosted a night in with your girls, then you've probably dealt with the problem of trying to stay ~fancy~ and use glass stemware, without losing track of whose glass is whose. These adorable wine charms will free up everyone's mind to spend the night chatting and giving your dog all the belly rubs she wants.
Relax with a hilarious coloring book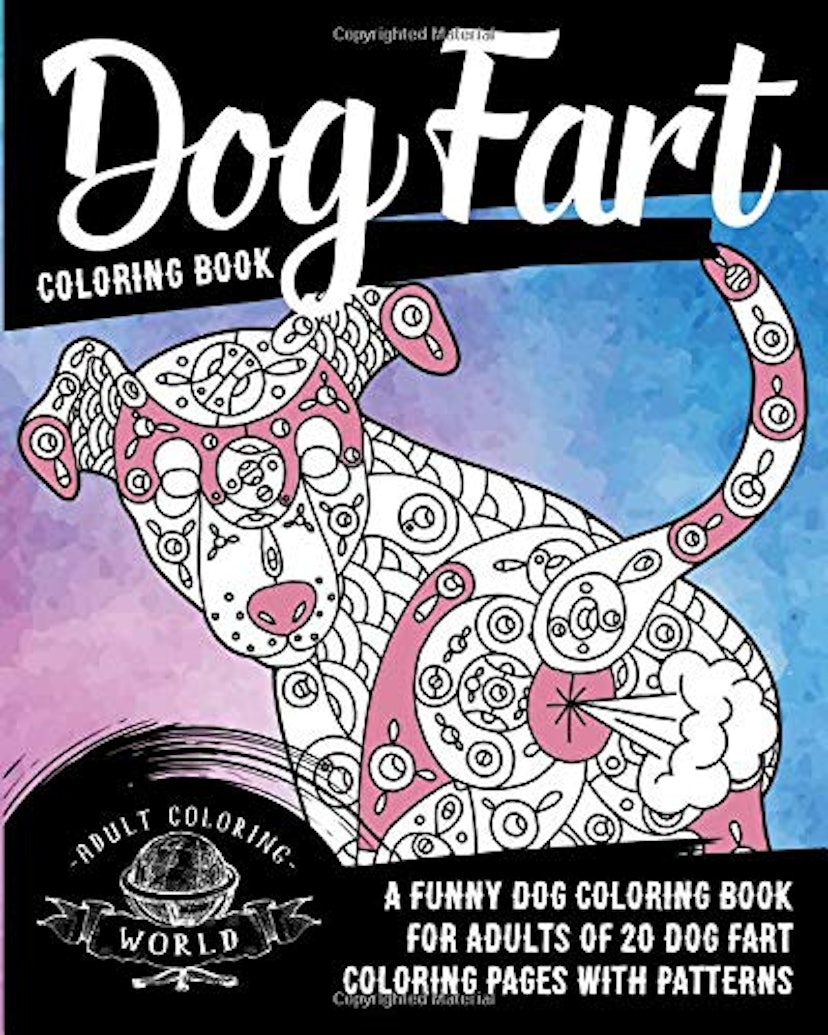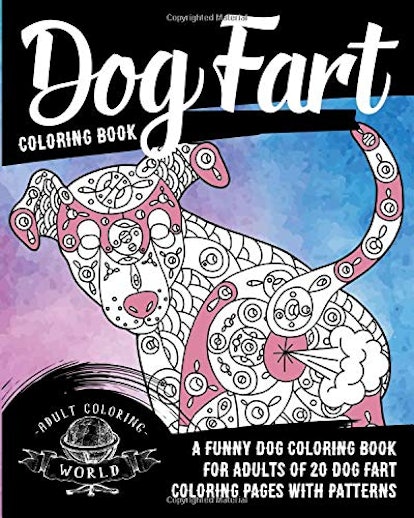 Dog Fart Coloring Book
$7.99
Amazon
When I think of adult coloring books, I imagine soothing geometric patterns or lovely drawings of flowers. This hilarious coloring book, on the other hand, shakes things up in the best possible way, as it's packed with images of — you guessed it — dogs farting.
Even on your loved one's most stressful days, a little bit of humor might be just the thing to clear their mind.
Baking dog treats will be a little less *ruff* with these molds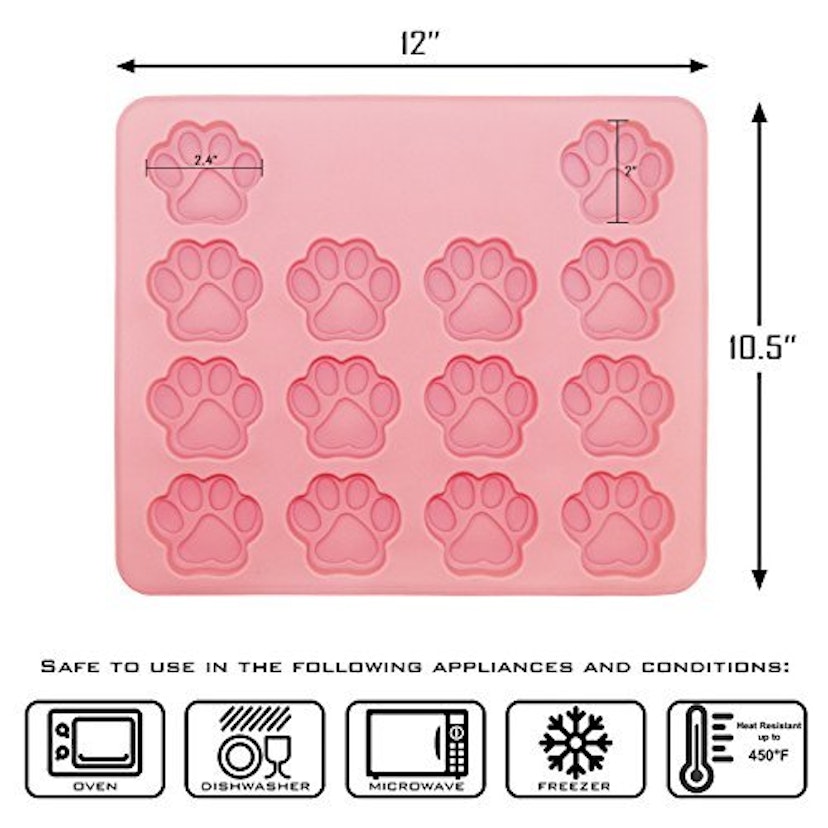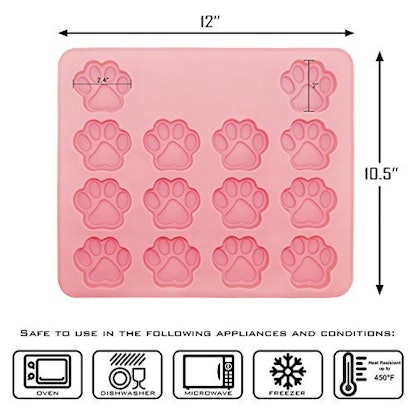 Silicone Dog Paw and Bone Molds
$14.99
Amazon
This gift is so multifunctional. Of course, a friend can use it to make the cutest little dog biscuits ever, but I can totally imagine making fun ice cubes with this bad boy, too, or even DIY truffles. The possibilities are truly endless.
This kit is perfect for a doggie-human hiking duo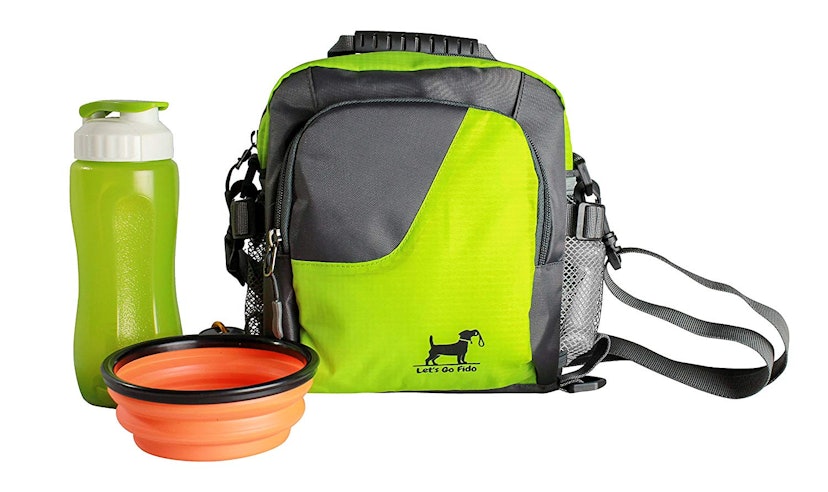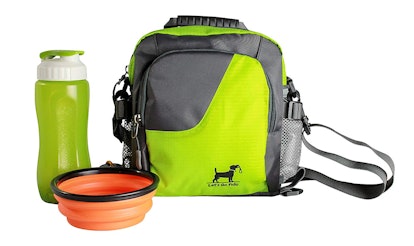 Dog Walking Bag/Travel Accessories
$29.90
Amazon
If you have a pal who loves getting outside with her dog, this kit is just the thing to keep them running around for hours. With a collapsable water bowl made just for pups, and plenty of pockets for treats, your friend will be able to explore with both hands free to hold the leash.
Pay at-*tent*-ion to this puppy paradise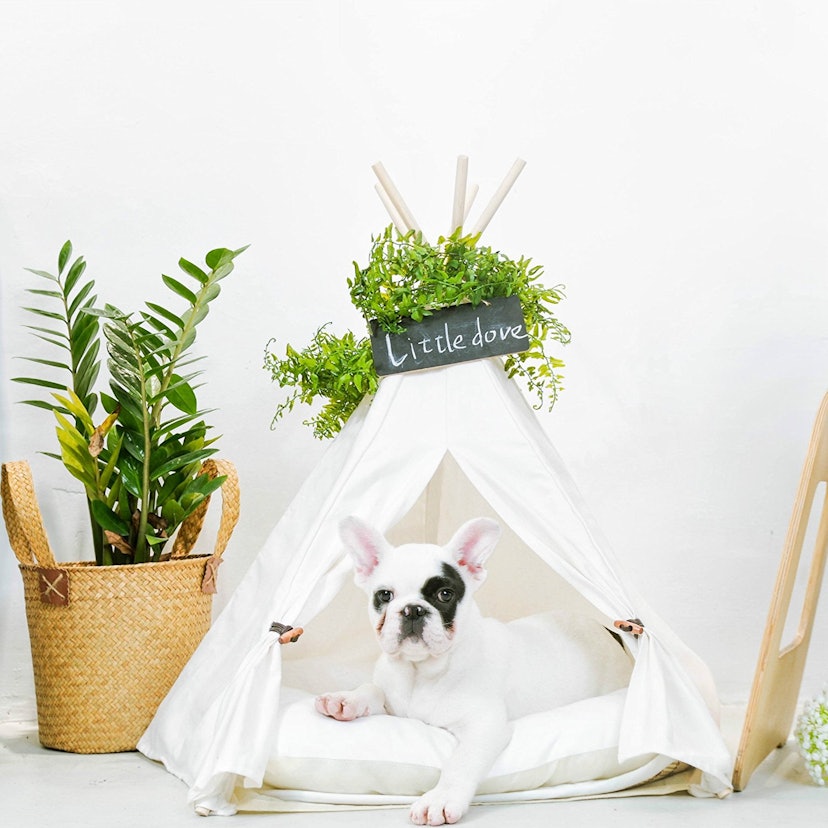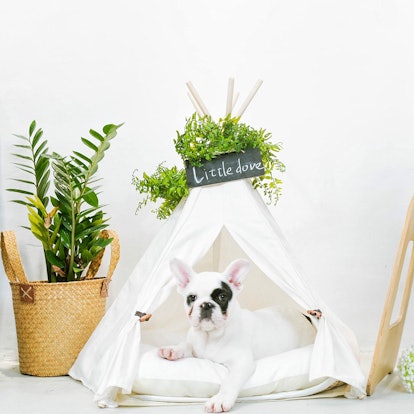 Little Dove Portable Pet Tents
$29.99
Amazon
As a dog mom, I have to be honest and say that many of the dog beds on the market aren't really all that cute. But as a sucker for anything that fits under the umbrella of home decor, I'm low-key in love with this little dog tent.
Plus, for your BFF who travels with her pooch, this tent is easy to transport so that her dog feels comfy on-the-go.
A shirt for the girlboss who loves her pup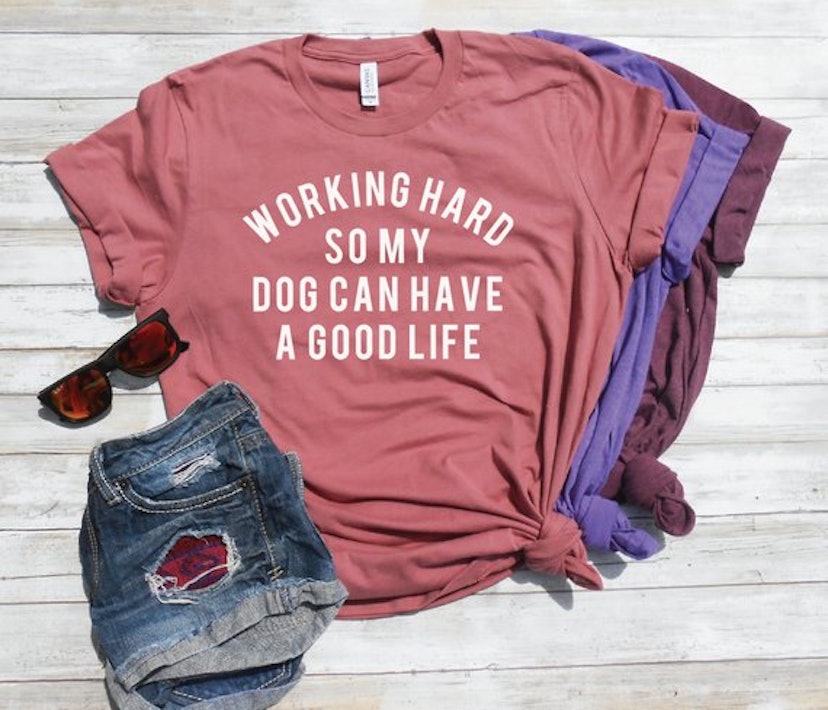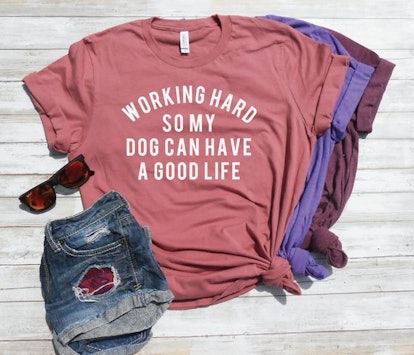 Working Hard So My Dog Can Have A Good Life® Shirt
$19.99
Etsy
Do you know someone who's getting that bread on a daily basis just so her dog can get those treats? This super cute cotton t-shirt is available in a wide range of sizes and colors to choose from, and it's perfect for my fellow dog moms.
Whether your loved one is killing it in the gym or spending the weekend on the couch with her pooch, it's sure to make her smile.
Turn a pup into William *Shakespaw*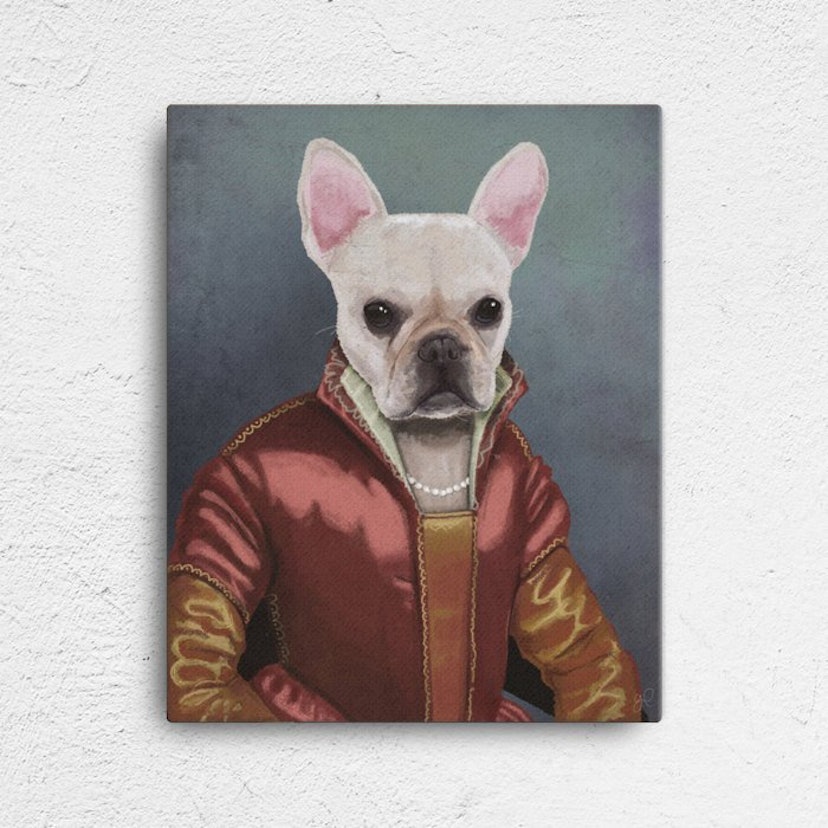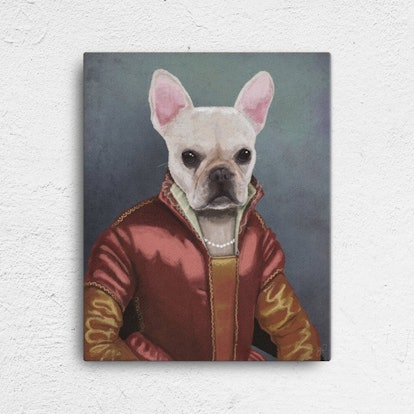 Custom Renaissance Pet Portrait
$75
Etsy
Maybe this is just a "me" thing, but dogs dressed up as people are hilarious, IMO. If you have a friend who shares my affinity for serious-looking pups in human attire, chances are they'll love a customized portrait of their pooch, Renaissance style.
Source: Read Full Article