I'm lucky enough to have several "found families" in my life. One is the family of co-workers I made fresh out of college. I graduated at the start of the Great Recession and had difficulty finding a job for a while (more specifically, a job that required the degree I just spent four years and thousands of dollars on). So I moved home with my parents and went back to the coffee shop I worked at as a barista in high school.
It was not one of my proudest points, but that summer I ended up forming some of the greatest friendships of my life. I was still working there come Thanksgiving. Being stuck behind a counter on my favorite holiday serving lattes to the masses sounded terrible in theory — but it wasn't, because I was there with a few of my best friends. The best part was that we each brought in a dish and took turns sneaking into the backroom to chow down on our makeshift feast.
Eight years later, we've all moved on and up in our careers. But we're still close friends that get together every so often to share a meal. (Without wearing aprons and smelling like espresso beans.)
With the holiday season fully upon us, we thought it was the perfect time to celebrate all types of families — including the ones we weren't born into. In partnership with Macy's, here are five more women on the families they've formed as adults.
1. Sam, 30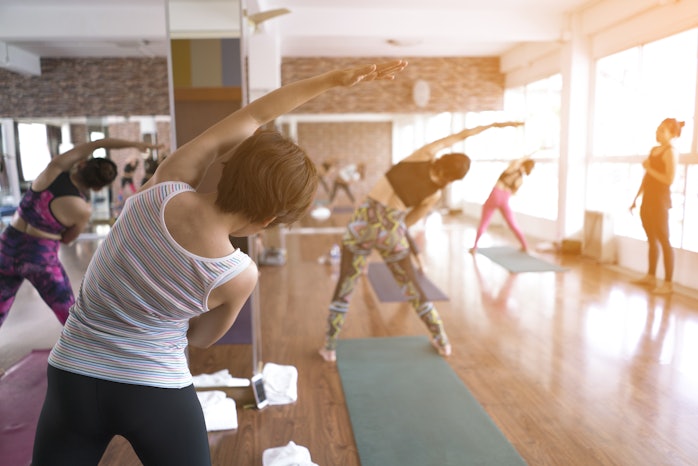 Shop activewear at Macy's.
"I joined [a gym] a couple years ago, and I have been so supported and encouraged by my gym-mates since day one. We applaud each other's victories and offer assistance to improve our weaknesses. This support and love extends outside of the gym, too. We often show up late to work because we've sat in the gym too long after class drinking coffee and laughing. We attend each others' life events (from birthdays to police academy graduations) and push each other to participate in different activities (like yoga, axe throwing, indoor rock climbing, and runs). Recently, I went through something very difficult in my personal life, and the gym became my greatest escape — not only for the physical activity, but because the people there truly and genuinely cared."
2. Sarah, 32
"I have three close female friends who I count as my found family. Our bonds have only gotten stronger as we've gotten older. We are in constant communication, whether via texting or social media. One of them has a four-year-old daughter who has also become a friend in her own right. She sends me adorable voice messages and Snapchats, asking what my day is like, or what I've had for lunch. It brings me even closer to her mother. My love for these women runs deep; it's different than my love for my husband. We ground each other."
3. Megan, 31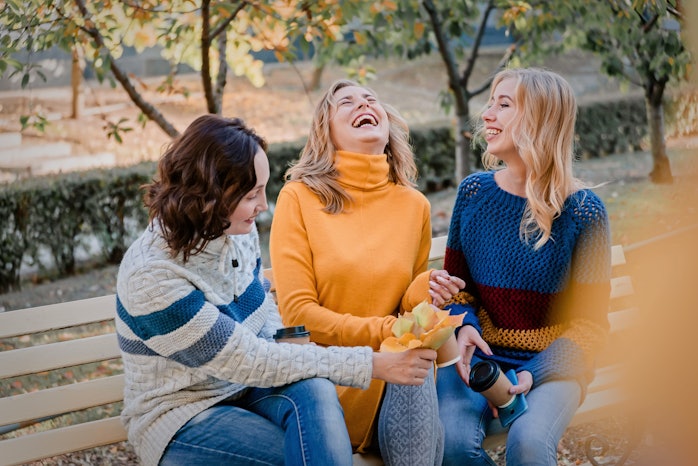 Shop cozy looks at Macy's.
"I have a group of friends from high school that I truly consider family, and feel super safe and comfortable sharing very private things with. Even though we don't see each other as often as we'd like, when we do, it's like we never parted. I have the same [type of relationship] with a group of entrepreneur friends I've formed over the last year from working and networking. They have very similar mindsets and work ethics, and it's so nice to have people in your circle who can truly understand what you're going through on those tougher days. I feel so grateful for my found families."
4. Bari, 25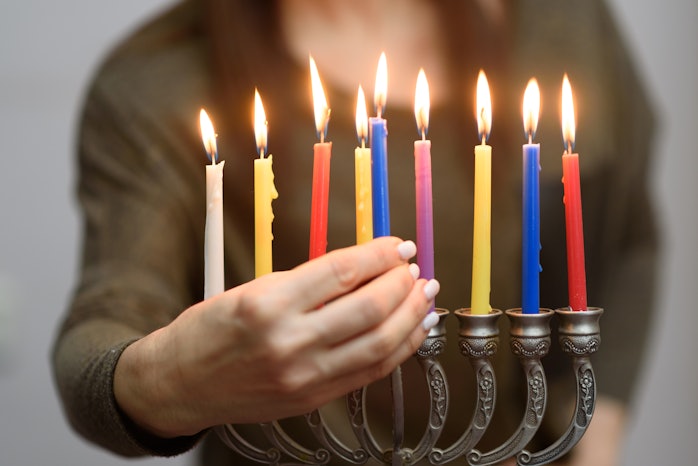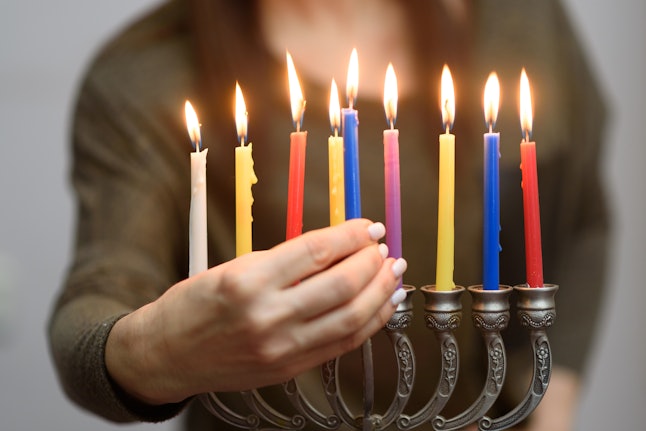 Shop Hannukah at Macy's.
"I have adopted many friends as honorary Jews during the holidays. Whether that is work friends who have never lit a menorah, or friends who have never been to a Hanukkah dinner! My family welcomes everyone and invites them with open arms to be part of our tradition. Who would turn down latkes and applesauce?!"
5. Christina, 32
"When I came out as bisexual, I wasn't supported by some of my own biological family. But the people who circled around me to provide me with the care and understanding I needed at the time really showed that they loved me unconditionally. They were there to see and validate every part of me, including my sexuality. I think that's really what makes someone family, being able to be who you are with them and know that you are loved in your all your wholeness."
This post in sponsored by Macy's.
Source: Read Full Article