Hold onto your Captain America shields, folks, because it's time to break down that epic Avengers: Endgame trailer. The promo dropped on Dec. 7 and gave us just enough hints about where the remaining superheroes are after the villain Thanos activated the Infinity Gauntlet to wipe out half of the world's population. These clues in the Avengers 4: Endgame trailer will have you counting down the days until the epic mashup finally hits theaters in the spring.
The highly anticipated Avengers: Infinity War ended on a low note earlier this year, detailing the band of heroes' failure to defeat Thanos (Josh Brolin) before he retrieved all six of the Infinity Stones. Using the full Gauntlet's power to disintegrate 50 percent of the population, Thanos seemingly gained control of the entire Earth, while the remaining half of the Avengers were scattered across the galaxy. The film's post-credit scene delivered some optimism when Nick Fury (Samuel L. Jackson) managed to summon Captain Marvel (Brie Larson) before he vanished, but the Endgame trailer has provided some clues about who might still be around to help her defeat Thanos.
We have a subtitle, surprise appearances, and even an earlier release date than we expected. So, what can we make of the official Avengers: Endgame trailer? Check out our observations below.
More to come…
1

Tony Seems To Be Alone, But He Was Last Seen With Nebula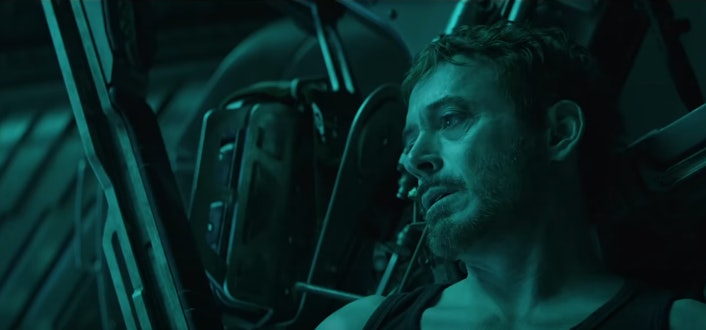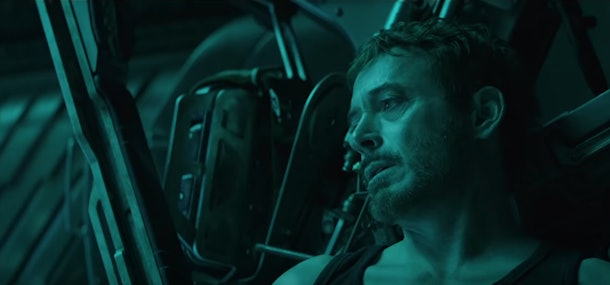 The trailer opens bleakly as Tony Stark (Robert Downey Jr.) seemingly records a goodbye message to Pepper Potts (Gwyneth Paltrow). Appearing to be alone on an adrift spaceship, he ran out of food and water and is anticipating a total loss of oxygen the next day. When we last saw Tony in Infinity War, he was on Titan, watching Peter Parker (Tom Holland), Quill (Chris Pratt), and Dr. Strange (Benedict Cumberbatch) vanish, but Nebula (Karen Gillan) survived the wipeout alongside him. If she was initially with him, how did Tony end up totally alone and unable to return home? Why was Nebula seemingly by herself on the Guardians' ship?
Even though the trailer dedicated the majority of its length to this scene, hardcore Marvel fans have noticed that this may not be the end for Tony. ComicBook.com pointed out that the dialogue certainly alludes to Pepper donning her Rescue armor, which Paltrow already revealed online as a tie to her character's superhero alter ego in the comic books. Does she save Tony from a doomed ending in space?
Source: Read Full Article