When we were kids, we thought teenagers were adults. All of the kids on Power Rangers were supposed to be high school students, but they were all in their twenties. Some shows were good about this, like Saved by the Bell, and Nickelodeon generally cast real-life teenagers in high school roles, but once in a while, a legitimate grown-up would slip through.
When an actor is cast in a role, the producers' primary considerations include acting ability, marketability, and chemistry with co-stars. Way down on the list is the actor's actual age. Usually, this isn't a particularly big deal; after all, in Hollywood, anything between the ages of 30 and 50 is pretty much old news, especially for men.
Sometimes, however, characters are overtly written as teenagers, in stories which take place in a high school setting. In these cases, it is often impractical to cast a 15-year-old actor, or a much older actor simply feels better in the part. They would be the perfect fit for the role, save their age difference with the character they portray.
In contrast, the casting of young men and women in adult roles is not totally unheard of; with many accepting these roles because they feel like it is their opportunity to shine. Remember Drew Barrymore in Poison Ivy? That served as the perfect example of a young actress being cast into too mature a role considering her age.
Here, are 12 actors that were too old to play high schoolers, and 12 young ones that took up very adult roles:
24

Carey Mulligan – The Great Gatsby-Too Old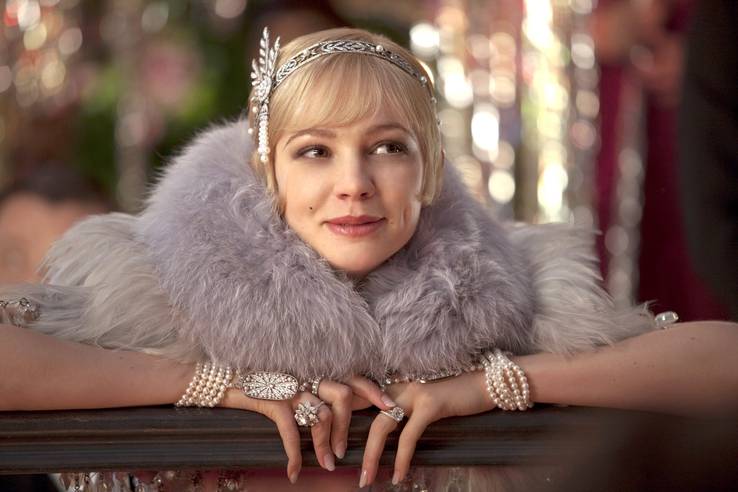 Carey Mulligan is one of those Hollywood gems who has been blessed to age slowly. She may be well in her 30s but still rocks somewhat of a baby face. This could be what helped her bring to life the role of Daisy Fay in The Great Gatsby, who was supposed to be 17 years old, yet Carey was 28 years old when she was cast. She had also just come off playing high school students in both An Education and Never Let Me Go. (Source: Mirror)
23

Emily Kinney – The Walking Dead-Too Old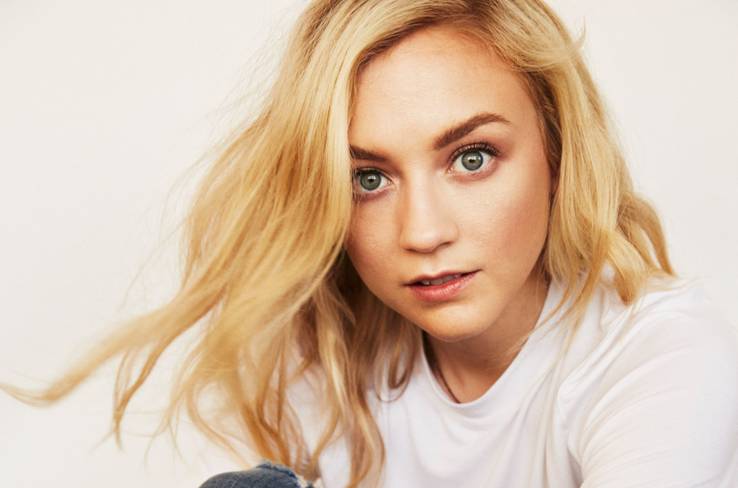 Many fans of AMC's The Walking Dead were shocked when they learned that Beth Greene, Hershel's youngest daughter, who was supposed to be just 16 years old, was being played by Emily Kinney, who was 26 during her Season 2 introduction to the show. Her character had such a youthful nature and Kinney looks like such a kid that she fit right in. Indeed, when she plays nursemaid to baby Judith, she's indistinguishable from a real teenage babysitter. Wonder what her secret could be? (Source: BusinessInsider)
22

Sissy Spacek – Carrie-Too Old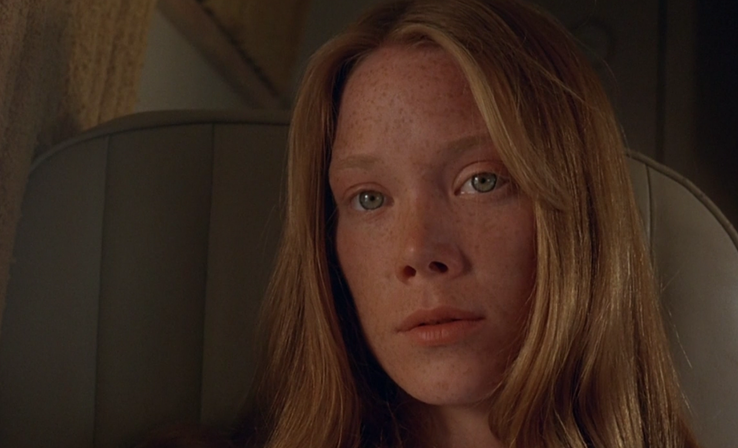 The first filmed adaptation of a Stephen King story, Carrie also ranks as one of the best. Sissy Spacek played innocent high-school girl Carrie White, who was only about 16 years old. Spacek, however, was 26, a full decade older than her character. Meanwhile, the other high-school students, played by such actors as John Travolta and Nancy Allen, were similarly much older than their teen-aged characters, with the boyish Travolta being among the youngest, at 24 when the film released. (Source: Parade)
21

Michael J. Fox – Back to the Future-Too Old
Michael J. Fox was 24 when Back to the Future came out, though his character, Marty McFly, was only supposed to be 17. It's a credit to the actor's youthful appearance and endearing voice cracks that he was believable in the role. He continued to thrive in the two sequels, which released four and five years after the original. Hilariously, the entire Back to the Future trilogy all takes place within just a few weeks from Marty's perspective. This meant that Michael J. Fox was 29 years old playing the 17-year-old McFly. (Source: Zimbio)
20

Alex Winter and Keanu Reeves – Bill and Ted's Adventure-Too Old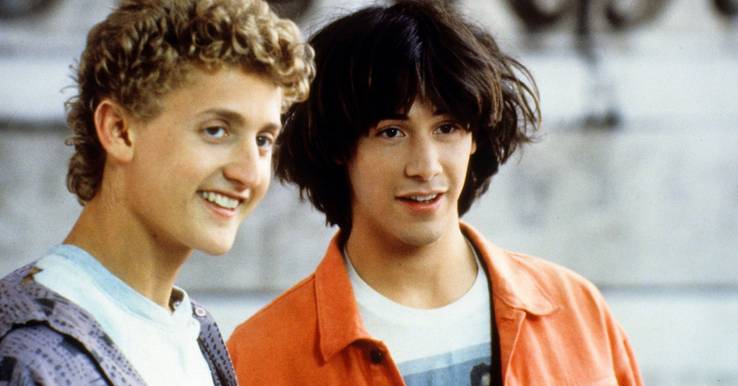 The rocking prowess of Bill and Ted in the movie Bill & Ted's Excellent Adventure would in a few short years be the stuff of legend and go on to save the world. However, our two would-be rock messiahs were a little more than easy-going high school slackers who love heavy metal when the movie begins. Despite being school kids, Bill and Ted are played by Alex Winter and Keanu Reeves, who were 25 and 26, respectively, when the film came out. Still, their funny haircuts and Keanu's adorably crooked smile made it easy to accept them as a pair of clueless teenage rebels. (Source: MentalFloss)
19

Every Actor Who Portrayed Spiderman-Too Old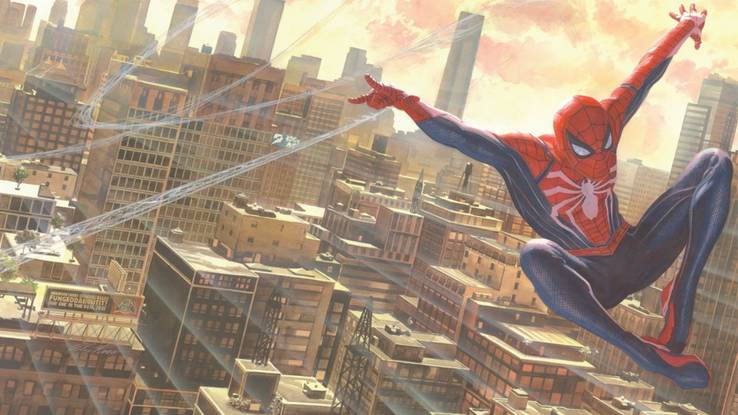 No live-action Spider-Man is safe from this; Tobey Maguire, Andrew Garfield, and even Tom Holland are well past high school age. Holland, is the youngest of the three, at just twenty years old, playing a fifteen-year-old version of Peter Parker, Iron Man's favorite child soldier. Next is Tobey Maguire, who was 27 when the first Spider-Man film came out way back in 2002. Finally, Andrew Garfield was 28 years old when The Amazing Spider-Man hit theaters in 2012. Both Maguire and Garfield's takes on the web-slinger start out with the character in high school. (Source: DigitalSpy)
18

Tom Welling – Smallville-Too Old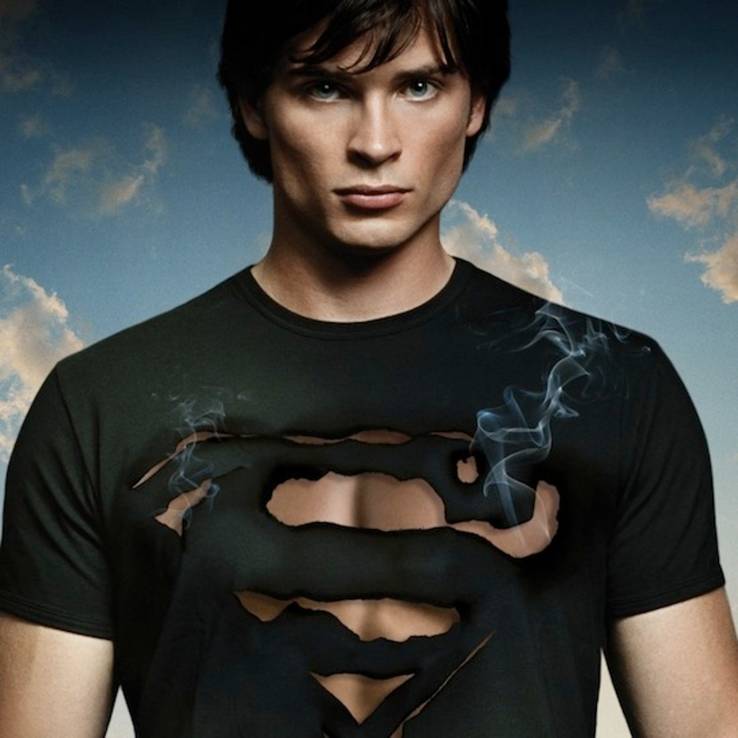 While it's not crazy to see a 24-year-old play 18, Tom Welling was supposed to be playing a 14-year-old version of Clark Kent when Smallville made its 2001 debut. That first episode becomes particularly absurd when the 6'3″ Welling openly worries about starting his freshman year of high school. Indeed, Welling's version of the character really stretches our suspension of disbelief. Though, if any teenager should look like a hunky 24-year-old man, it's Superman. Additionally, Michael Rosenbaum, playing a 21-year-old version of the bald menace, Lex Luthor, was 29. (Source: Zimbio)
What To Expect From Netflix in 2019

National Lampoon's Christmas Vacation Inspired Decoration Sends Panic To Unknowing Onlooker

10 Notoriously Difficult Actors Who Have Stormed Off Set

17

Gabrielle Union – Bring It On-Too Old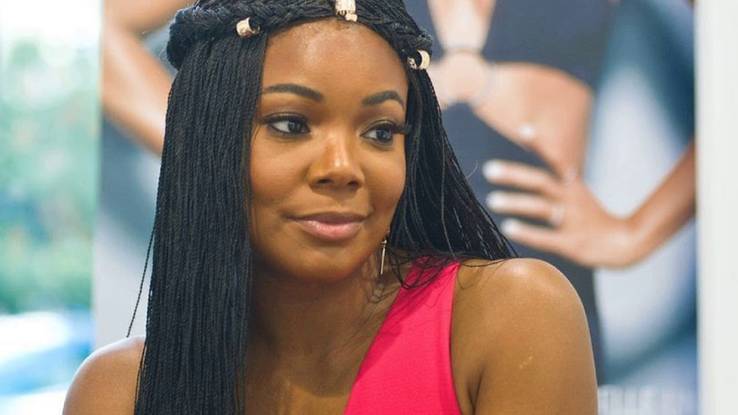 Had we not known who she was, Gabrielle Union would have fooled us when she starred in Bring It On. Union played Isis, the head of the Clovers, the rival Cheerleading squad to the 'Toros', captained by Kirsten Dunst's Torrence. They had to attend cheerleading boot camp and rehearse for the roles. Despite being 10 years older than her co-star Dunst, director Peyton Reed was particularly impressed with Union's performance saying that she found a cool way of bringing out the character that others would not have.
16

John Travolta – Grease-Too Old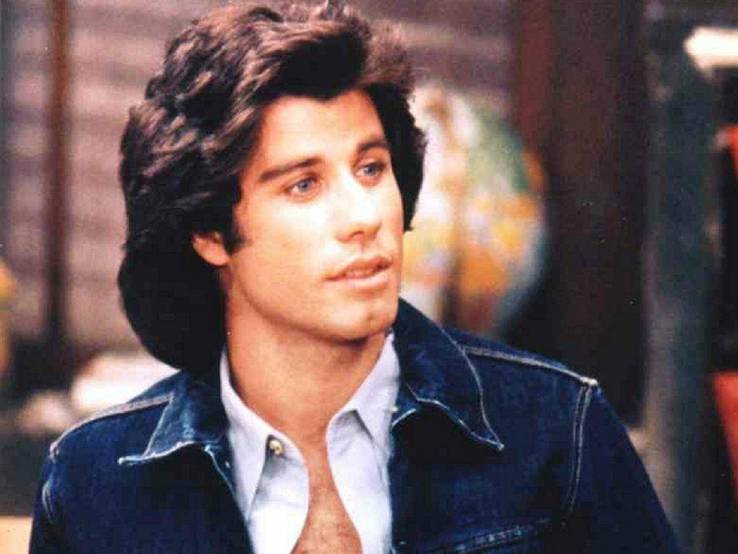 Grease was literally the very first High School Musical. It is a timeless classic that is lovable to teenagers of all ages. The whole movie was a set of pure, unadulterated fun. Period. The entire main cast of the film is supposed to be high-school aged, but pretty much the whole cast was way too old to pass for teenage students. John Travolta was 24 when the movie released, but he was a full five years younger than Olivia Newton-John, who played Sandy.
15

Rachel McAdams – Mean Girls-Too Old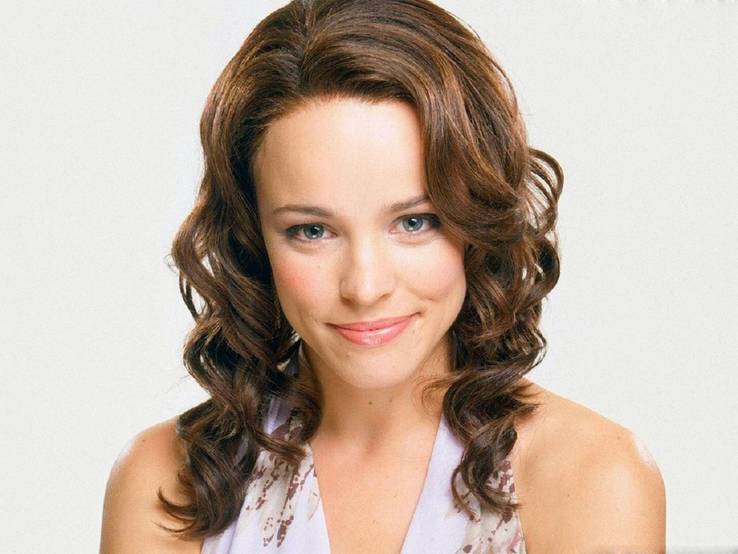 Regina George is the big bad of the Mean Girls. However, it is interesting to note that Tina Fey, who wrote the screenplay based on Rosalind Wiseman's book Queen Bees And Wannabes, was drawn to Rachel McAdams for the role because she was so kind and polite. Rachel McAdams was 27 years old when she played the high-schooler in Mean Girls. Lindsay Lohan, who played Cady, was a full 8 years younger than McAdams (though McAdams still looks super youthful). (Source: DigitalSpy)
14

Shirley Henderson – Harry Potter-Too Old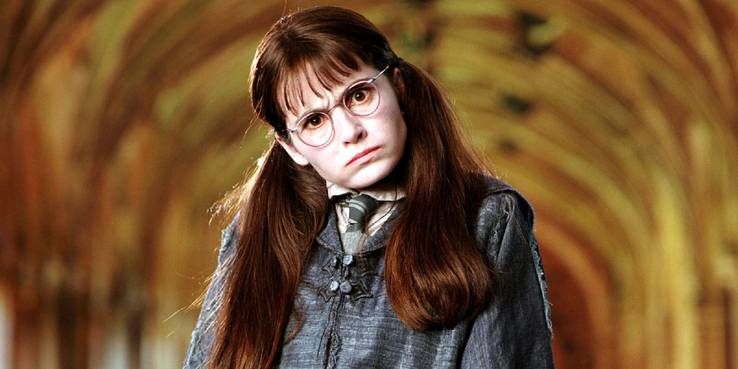 Henderson first appeared as the ghostly ex-school-girl Moaning Myrtle in Chamber of Secrets when she was 36. Four years later, she was back and bothering Harry while he takes a bath to help him out in the tri-wizard tournament. Henderson was very much not school age but the fact that she has an extremely girly voice helped. Plus Myrtle was an original victim of the basilisk – had she been played by an actual 14-year-old things might have got pretty dark. (Source: IMDB)
13

Leonardo DiCaprio – Catch Me If You Can-Too Old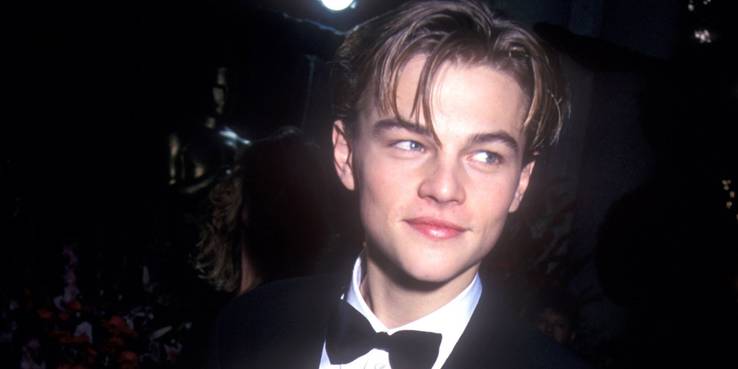 Leonardo DiCaprio has always been blessed with boyish good looks and so, despite the 9-year age gap between his actual age and the age of real-life juvenile con artist Frank Abagnale Jr., DiCaprio was perfect. Before he even turned 19, Abagnale managed to swindle millions of dollars by convincing people he was actually a lot older than his teenage years and at various points pretended to be a pilot, a doctor and a priest. So, in fact, DiCaprio was 27, playing 16 while pretending to be 27. Simple enough. (Source: Zimbio)
12

Rosario Dawson – Kids- Too Young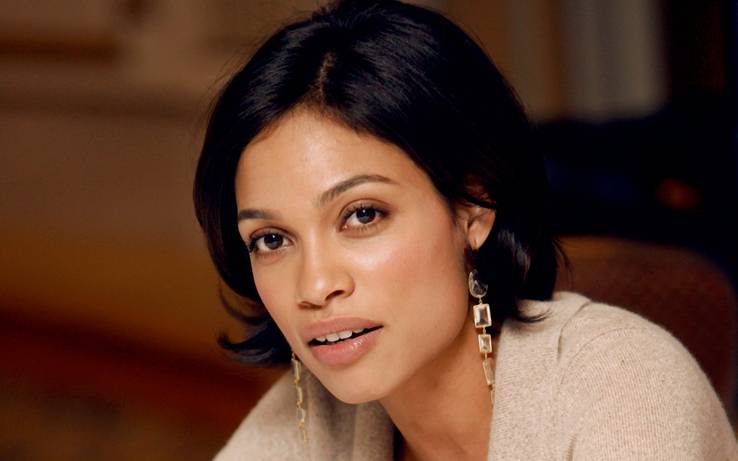 Rosario Dawson was sitting on the steps of a building in the East Village of Manhattan one day when a director of a movie saw a budding star. She was cast in the 1995 film Kids. In the flick, amoral teen Telly, played by Leo Fitzpatrick, made it his goal to sleep with as many virgin girls as possible, but he didn't tell them that he was HIV positive. The then 16-year-old Dawson played a wild and loose teenager, Ruby. (Source: VICE)
11

Anna Paquin – The Piano- Too Young
Before she had vampires, shape-shifters, and werewolves crazy over her as Sookie Stackhouse on HBO's True Blood, Anna Paquin won an Academy award at just 12 years old. Starring in 1993's The Piano, Paquin wasn't even allowed to see the movie that helped her earn an Oscar because of its adult content. The married mother of two now shields her children from her latest show True Blood, a show also filled with similar content. (Source: DigitalSpy)
10

Dakota Fanning – Hounddog- Too Young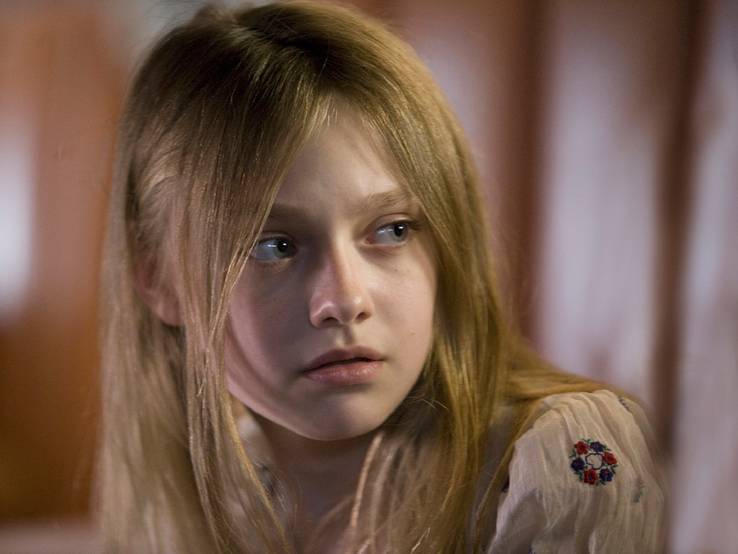 Although she's played serious roles in her previous movies, not all of Dakota Fanning's movies have been so family friendly. However, none of them caused the outrage that surrounded 2007's Hounddog. In the movie, she starred as a young girl who has an altercation with an older man in a scene that caused a major controversy. When word of the scene leaked out ahead of the independent movie, many people were up in arms, mostly because she was only 15 years old. (Source: JustJohnWright)
9

Daniel Radcliffe – Equus- Too Young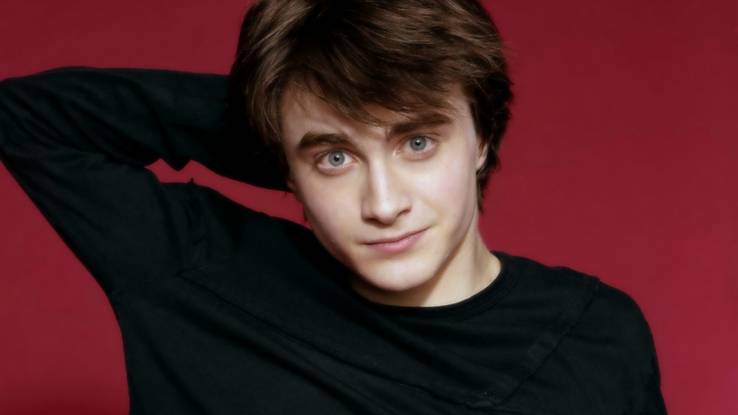 For years, he was the adorable boy wizard with the black-rimmed eyeglasses in the massively successful Harry Potter franchise. Ready to shed his image as a child star and be taken seriously as an actor, Radcliffe shed his clothes in the 2007 play Equus. With runs in both London and in New York City, the 18-year-old Harry Potter actor showed his for the audience to see. In 2011, Radcliffe would return to Broadway for the revival How To Succeed In Business Without Really Trying musical. (Source: NYTimes)
8

Drew Barrymore – Poison Ivy- Too Young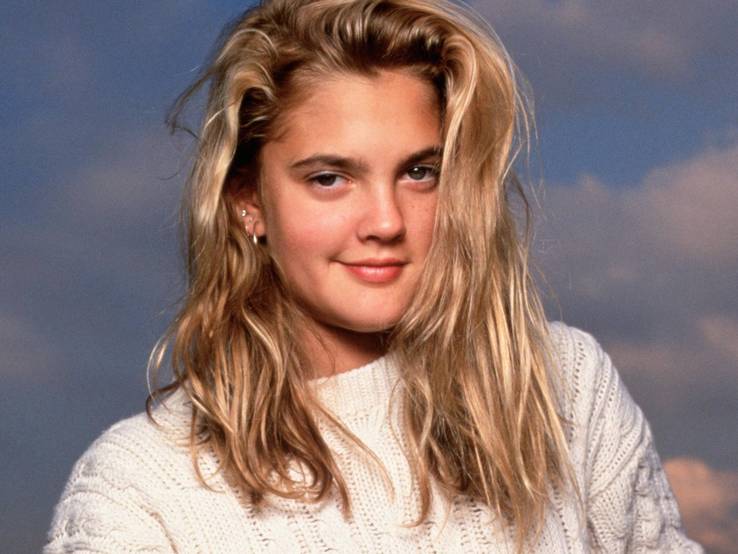 Drew Barrymore was only 17 when she played a devious teenager named Ivy in the 1992 film Poison Ivy. In the film, Ivy befriends a fellow teenager named Sylvie and she becomes obsessed with her new friend's home life and her adoptive father Darrel. Ivy eventually starts making plans to take the life of Sylvie's sickly mother so she can be with Darrel. It's a very creepy movie and Barrymore has some pretty risqué scenes that are nothing like her previous family-friendly films like E.T. and Irreconcilable Differences. (Source: IMDB)
7

Natalie Portman – The Professional- Too Young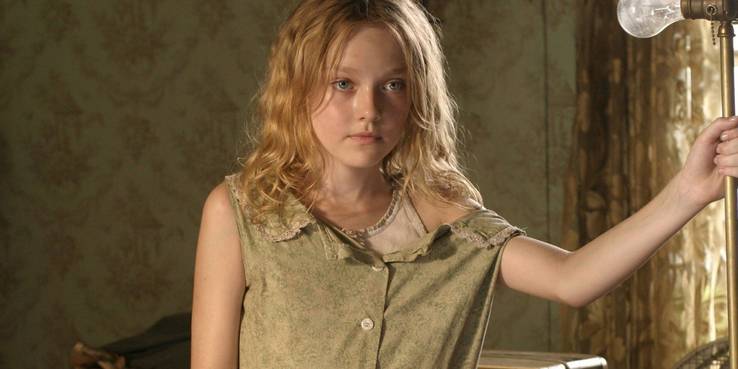 Natalie Portman was just 12 years old when she played Matilda, an orphan out for revenge in the 1994 action drama The Professional. Prior to her first role, Portman was an understudy on an Off-Broadway play, a far cry from handling automatic weapons while on a mission out for blood. In the film, Natalie befriends an Italian hitman with the hopes of avenging the murder of her family. Sixteen years after her film debut, Portman would win an Academy award for the 2010 film Black Swan.
6

Jodie Foster – Taxi Driver- Too Young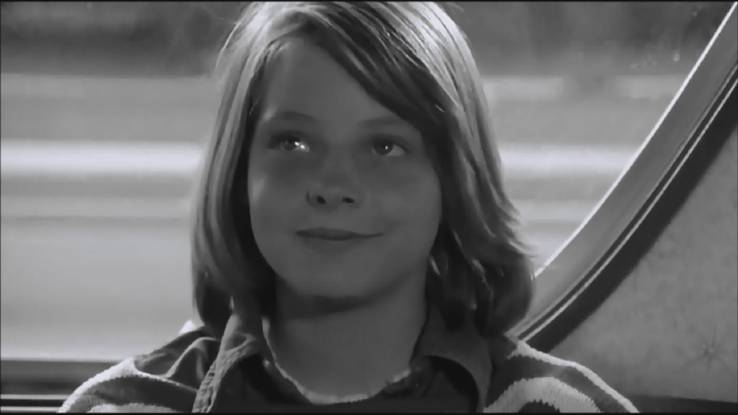 Playing a call girl in a Martin Scorsese movie will make Hollywood take notice, especially if that person is a 12-year-old child star. Jodie Foster's portrayal of streetwise streetwalker Iris in 1976's Taxi Driver earned the actress an Academy Award nomination. Jodie's role may have been iconic but that doesn't mean that it was tasteful. When they began filming the movie, she had to see a psychiatrist from California's child welfare department before she was cast in order to make sure that she was mature enough to handle the role. (Source: Independent)
5

Kirsten Dunst – Interview with The Vampire- Too Young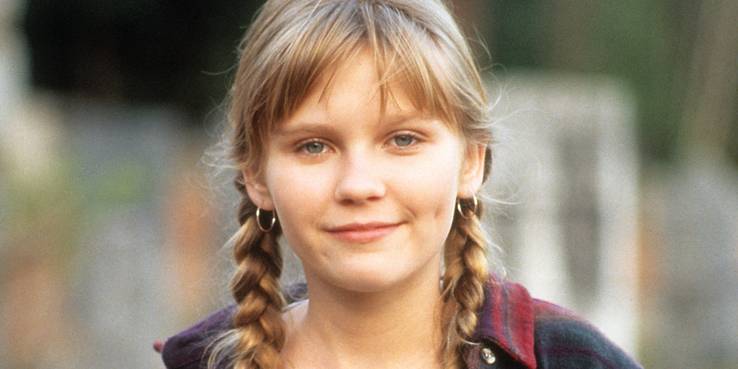 At just seven years old, Kirsten Dunst starred in her first film, Oedipus, directed by Woody Allen (Him again). However, she really turned heads in Hollywood when, at the age of 10, she played the role of a vampire in Interview with the Vampire, a role that helped Dunst score her first Golden Globe nomination. She also scored her first on-screen kiss with fellow vampire Louie, played by Brad Pitt. She said in an interview that the kiss was very uncomfortable for her because she thought Brad had cooties. (Source: HuffingtonPost)
4

Balthazar Getty – Lord of the Flies- Too Young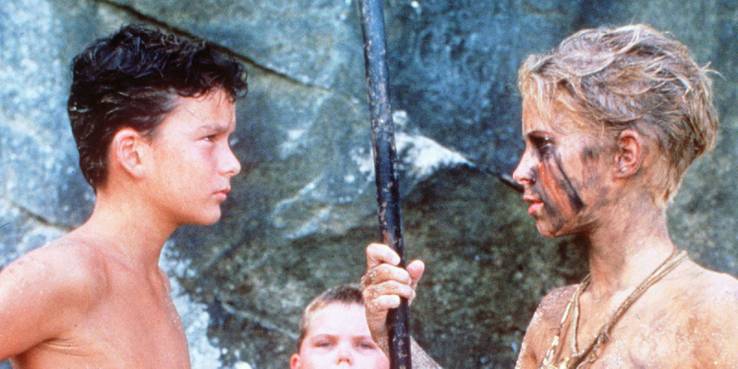 Although he was born in the U.S., as a child Balthazar Getty was sent overseas to attend an acclaimed boarding school in the U.K. This may have helped to prepare him for his first feature role. At the age of 13, Getty was cast in the film adaptation of the classic novel Lord of the Flies written by William Golding. The script, which follows a group of boys who evolve into savages after becoming stranded on a remote island, was edited to remove much of the cursing over parent's concerns. (Source: ThoughtCo)
3

Chloe Grace Moretz – The Amityville Horror- Too Young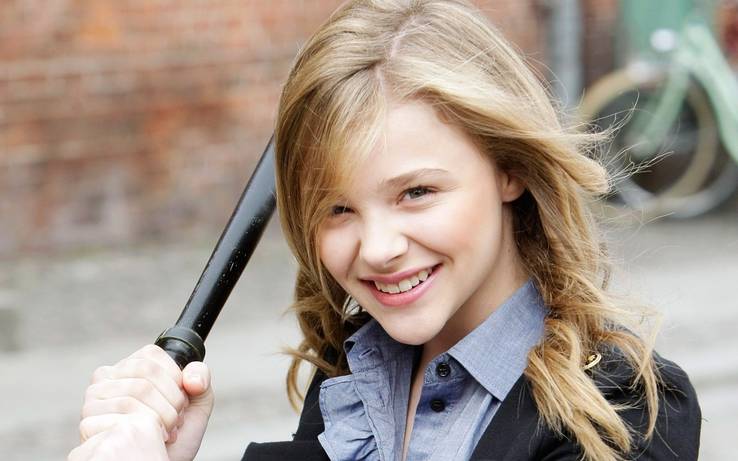 Actress Chloe Grace Moretz may have started out in show business at a young age but she has starred in adult movies for much of her young career. At just eight years old, Moretz gained praise and recognition for her role in 2005's, The Amityville Horror remake. Just a few years later, an 11-year-old Moretz karate-chopped some serious butt in the teen action flick Kick-Ass. A bit older and a lot more mature, Moretz reprised the character Hit Girl in the second film, as well as The 5th Wave. (Source: IMDB)
2

Brooke Shields – Pretty Baby- Too Young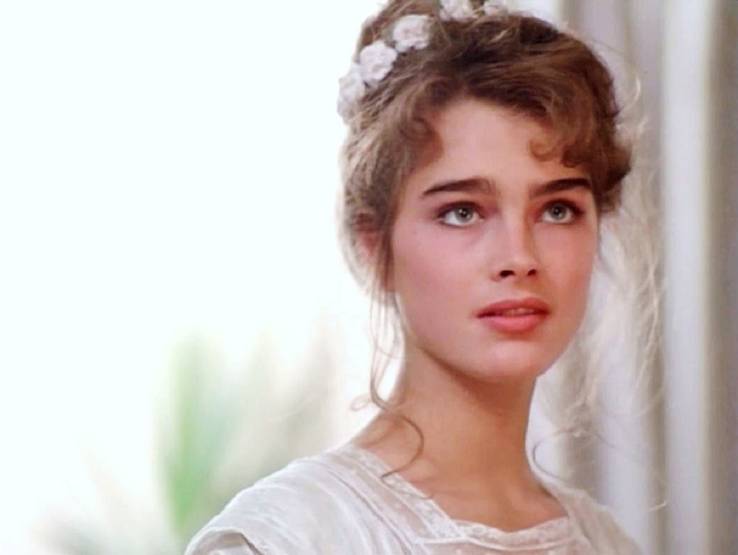 Starting off as a child model, Brooke Shields made the natural transition to acting at a very early age. At 12 years old, Shields starred in the controversial 1978 film, Pretty Baby. Playing a child call girl who was auctioned off to the highest bidder, the film was banned in some countries because of Shields' scenes. The fact that Shields had to completely strip down for a scene (without a body double) caused a major international scandal and made it pretty much one of the grossest movies ever. (Source: TheGuardian)
1

Linda Blair – The Exorcist- Too Young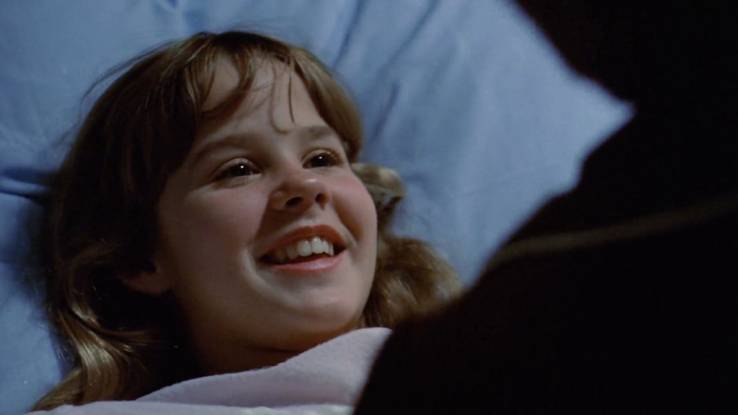 In 1973, the supernatural horror film The Exorcist caused a major uproar when it hit theaters. Based on a novel of the same name, the story was inspired by an exorcism performed on a child. Played by a 13-year-old Linda Blair, the possessed child was so intense that it gave many people, including the Catholic Church, cause for concern over the film's demonic themes. Blair earned a Golden Globe for her head-turning part and would reprise the role four years later in the sequel. (Source: IHeartInGrid)
Source: Read Full Article