Whether your relationship is a new thing, or you've been together for awhile, you're probably thinking about what to get your significant other for the holidays this year. I know that when I was in a relationship, it was a big source of stress to get that perfect gift. He was super into books and music — easy enough, right? — but I often thought wondered what I could get him that he didn't already own. If you're worried and don't want to overspend, I found holiday gifts under $100 for your boyfriend or girlfriend that will be perfect under the tree or by the menorah.
An important aspect to gift-giving is getting your partner something they want for themselves, but they either don't know to ask for it or haven't thought of it. Picking out a gift for your partner doesn't have to be expensive in order to show thought and care. But if you have a little bit more money to spare, you can maybe afford to get your partner a more expensive gift this year. Tailor the gift you give them to an activity or hobby they like, or maybe to help some goals they've discussed they want to put into action. Read on to find the perfect gift for your partner this holiday season.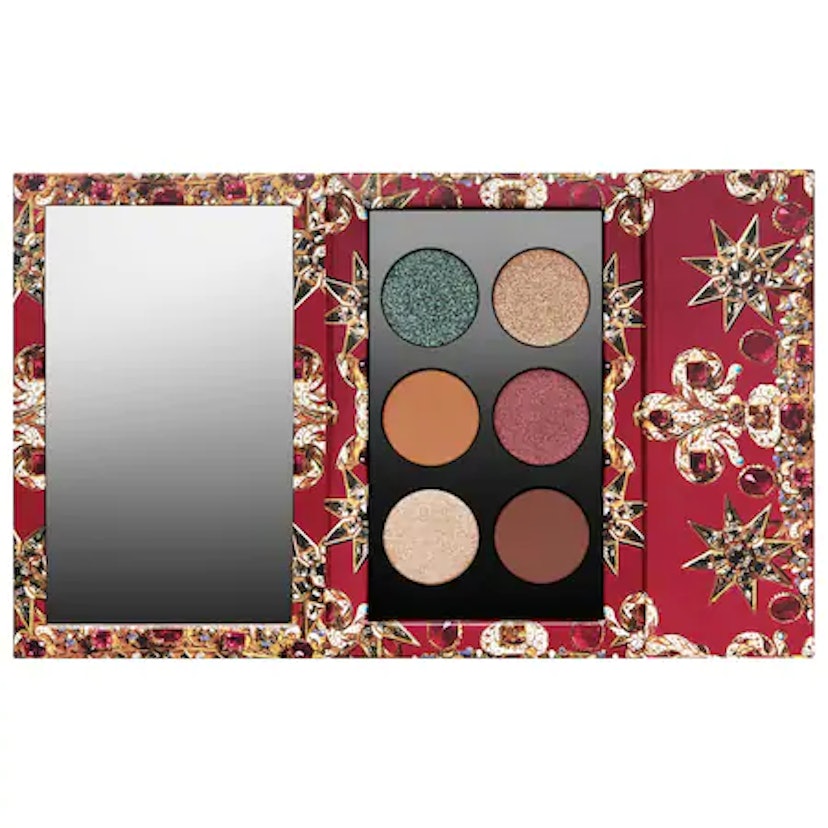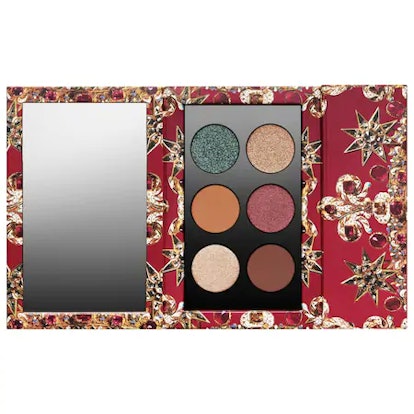 Pat McGrath Labs MTHRSHP Sublime Bronze Temptation Eyeshadow Palette
$55
Sephora
For someone into makeup, Pat McGrath Labs is pretty unbeatable. Get your makeup-obsessed partner this eyeshadow palette filled with six colors, and they'll probably be using it every single day.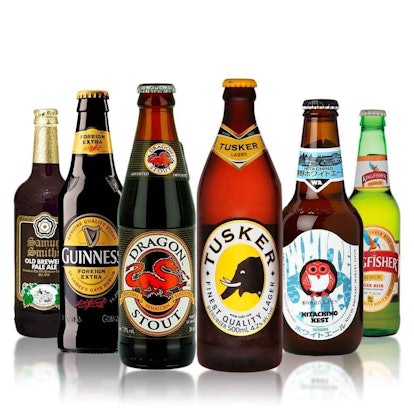 Around the World Beer Gift Set
$99
Spirited Gifts
If your partner is really into beer, consider gifting them a tasting set that allows them to try flavors from around the world. This set includes beers from Jamaica, Kenya, Japan, Lebanon, India, Czech Republic, New Zealand, Spain, Poland, and more.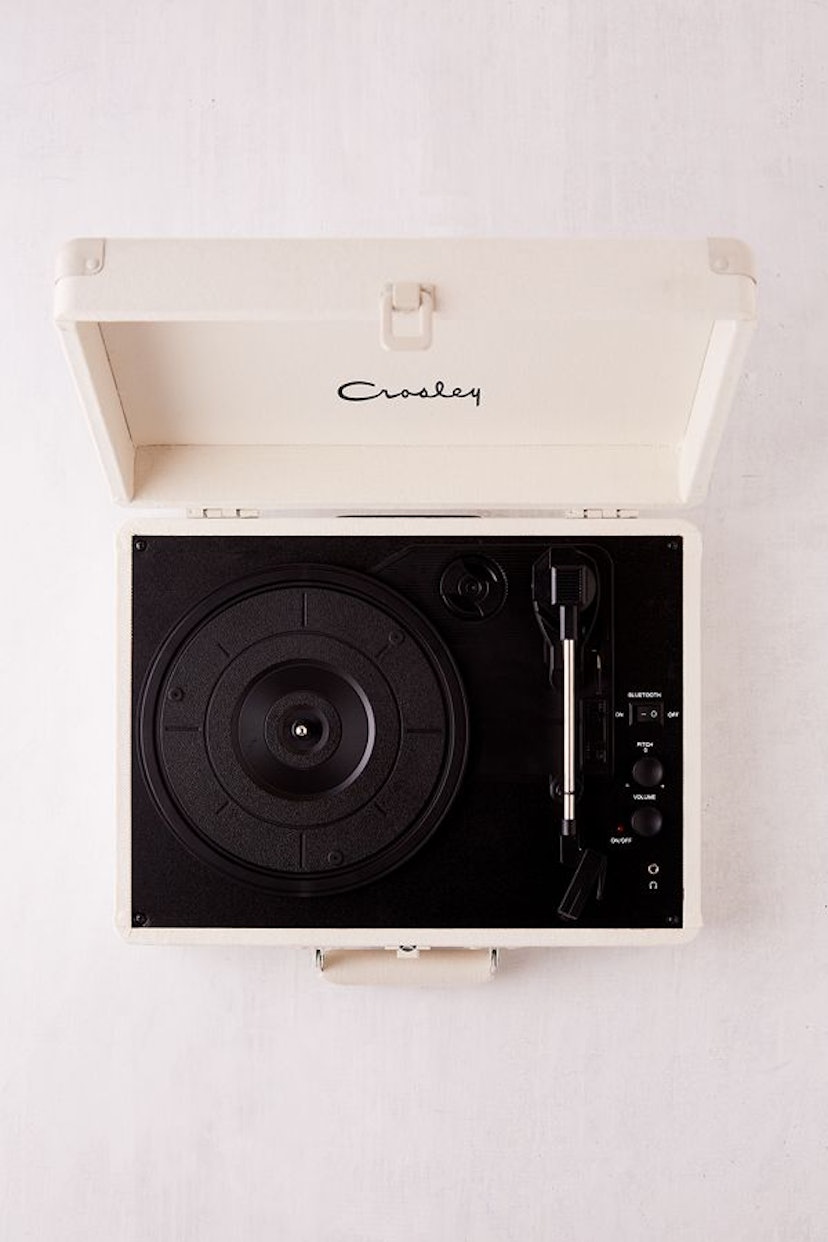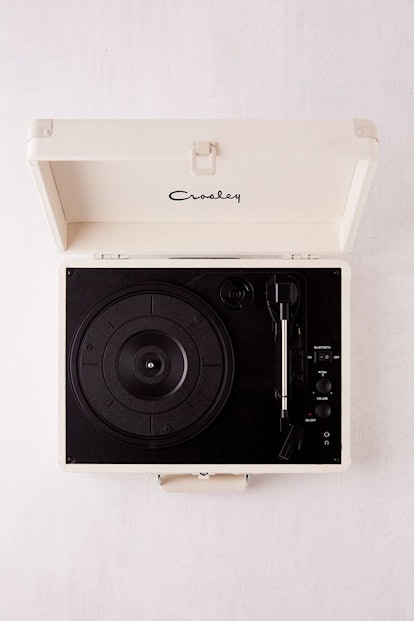 Crosley UO Exclusive Cream Canvas Cruiser Bluetooth Record Player
$99
Urban Outfitters
For a music lover, invest in a record player so they can listen to all their favorite vinyls with an updated twist. This option from Urban Outfitters is also bluetooth-compatible, in case you want to play from your phone. Plus, it's made with faux leather. It's cheaper than a lot of other record players, and is smaller, so is travel-friendly.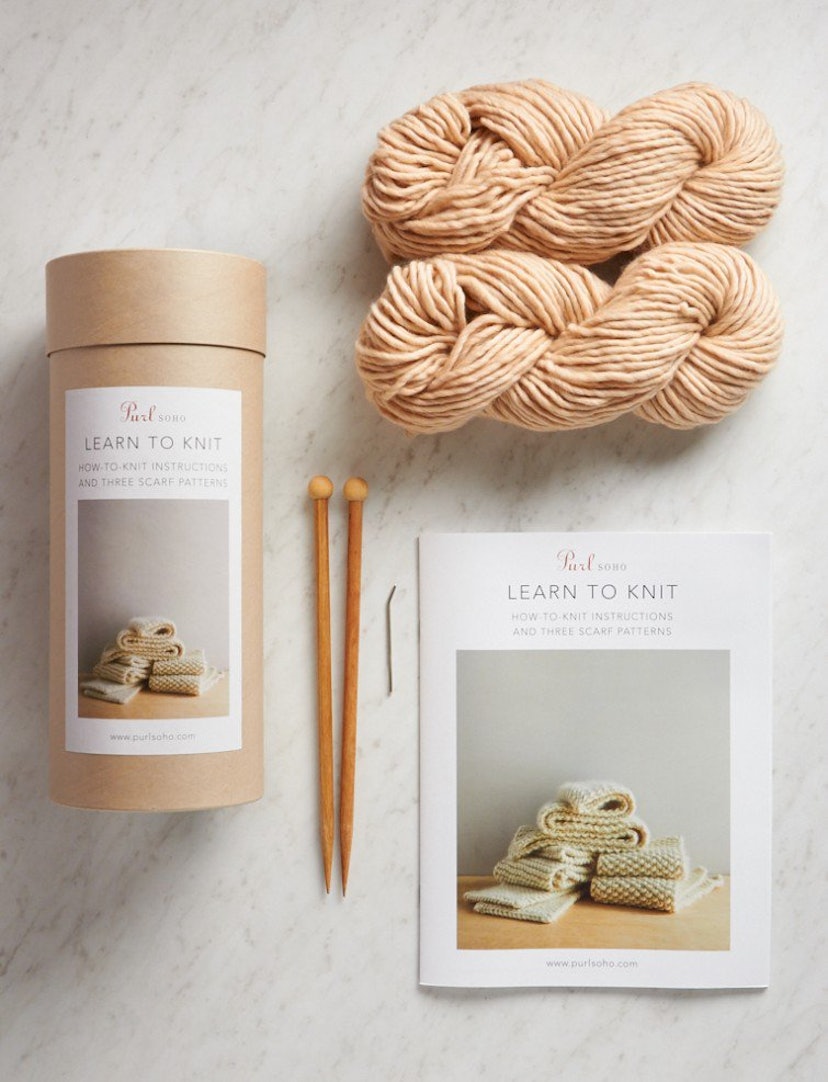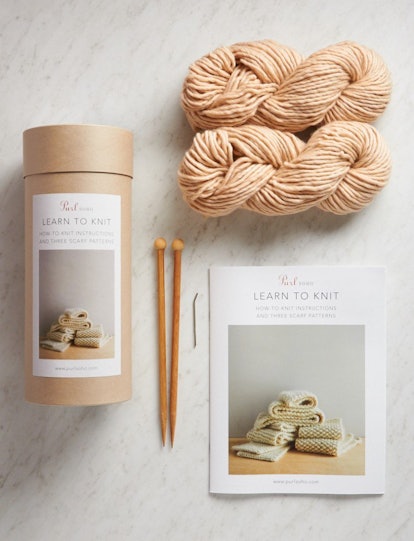 Learn To Knit Kit
$62
Purl Soho
For that crafty special someone, give them the gift to knit. With this handy kit from Purl Soho, your partner will receive yarn, an instruction manual on how to knit, and knitting needles to create any of the three scarf patterns included.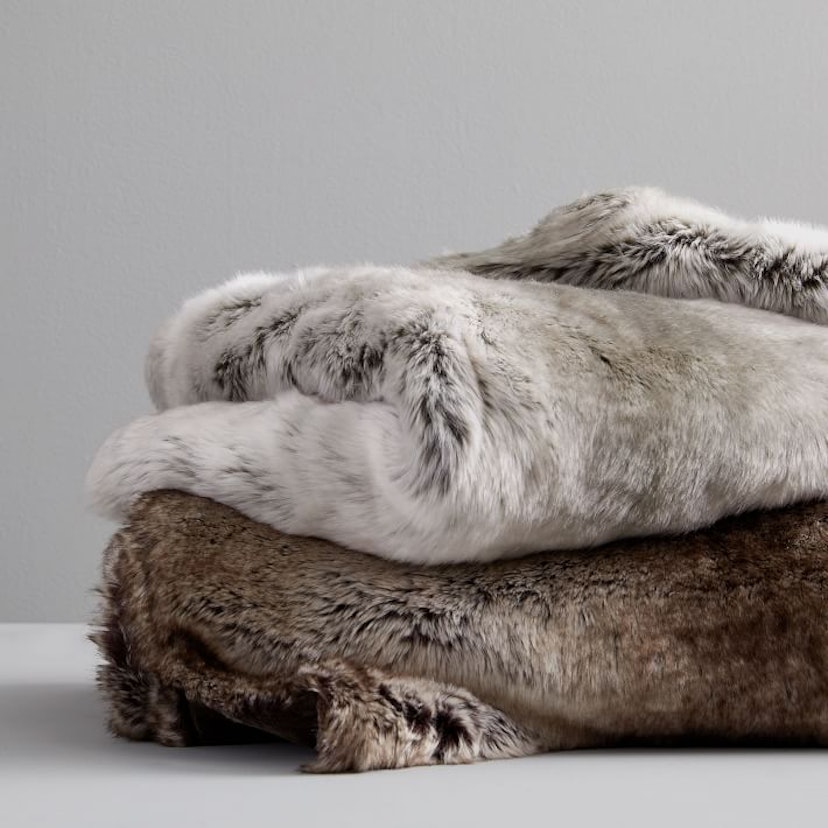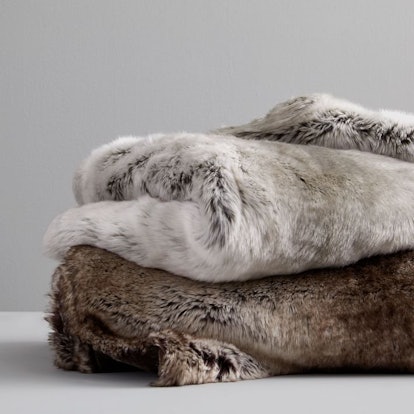 Faux Fur Ombre Throw, Mocha
$69
West Elm
If your partner is big on lounging around, they'll likely need a comfy and cozy throw that will serve as the perfect napping companion. This faux fur throw from West Elm is on sale, and will add a decorative flair to their place, too.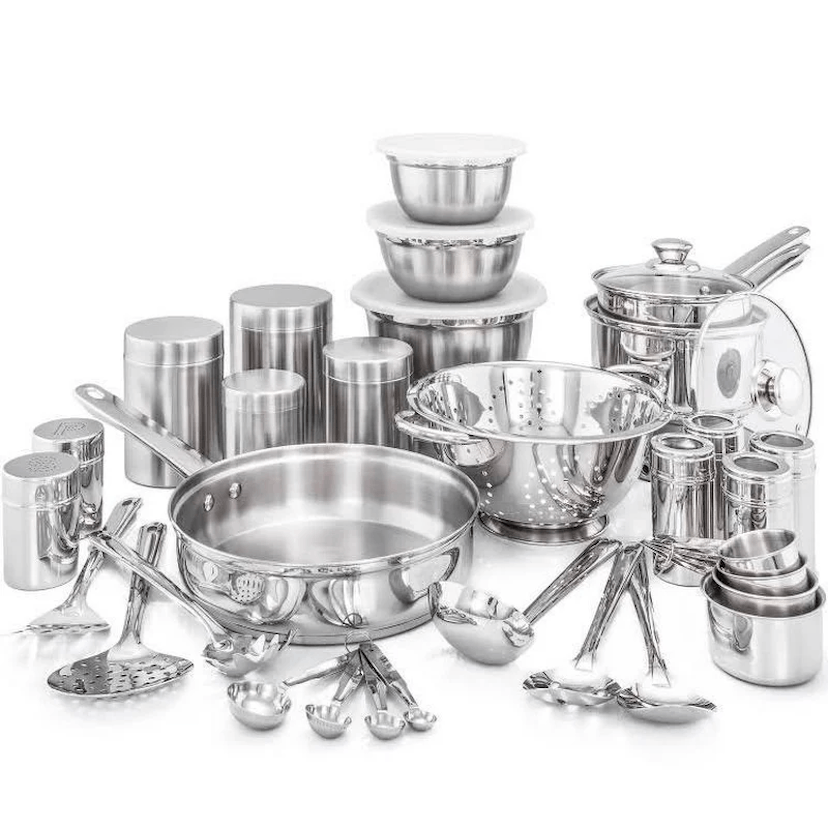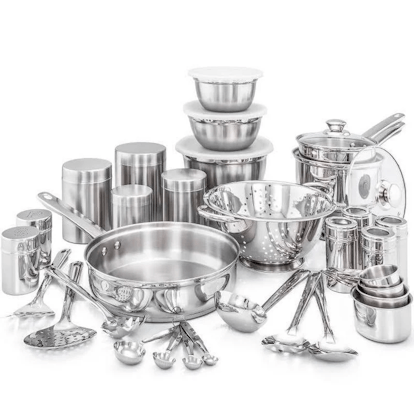 Old Dutch International Kitchen in a Box 36 Piece Stainless Steel Cookware Set, Silver
$64.99
Google Express/Wayfair
Whether your partner has just moved into a new place, or seriously needs upgrades to their current cookware, this set from Wayfair is an absolute steal. (Or steel, LOL.) It comes with 36 pieces and you can throw it in the dishwasher when you need to clean it.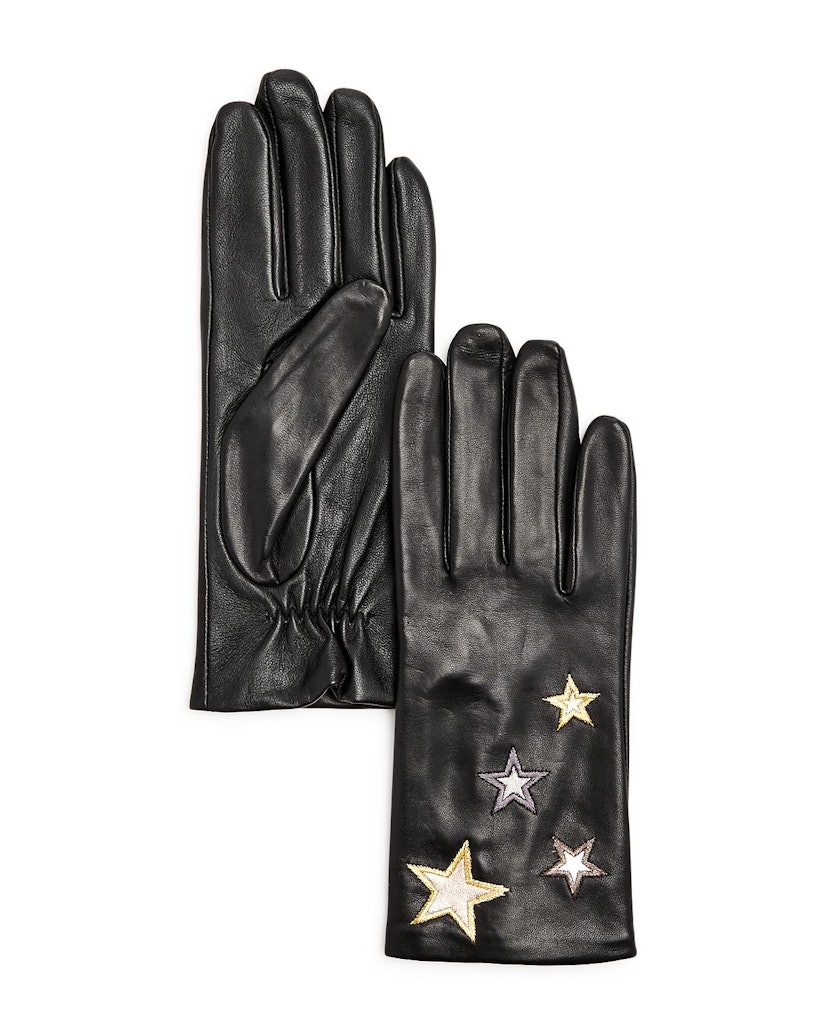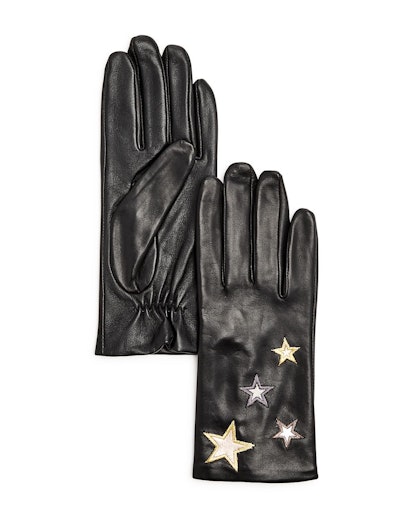 Aqua Star-Embroidered Leather Tech Gloves
$74.80
Bloomingdales
Gift your bae a fashion-forward, tech-friendly pair of gloves that'll keep them warm while also being functional, so they can use their phone. The decorative stars on the top of the gloves add a fun flare, as opposed to other, plainer designs.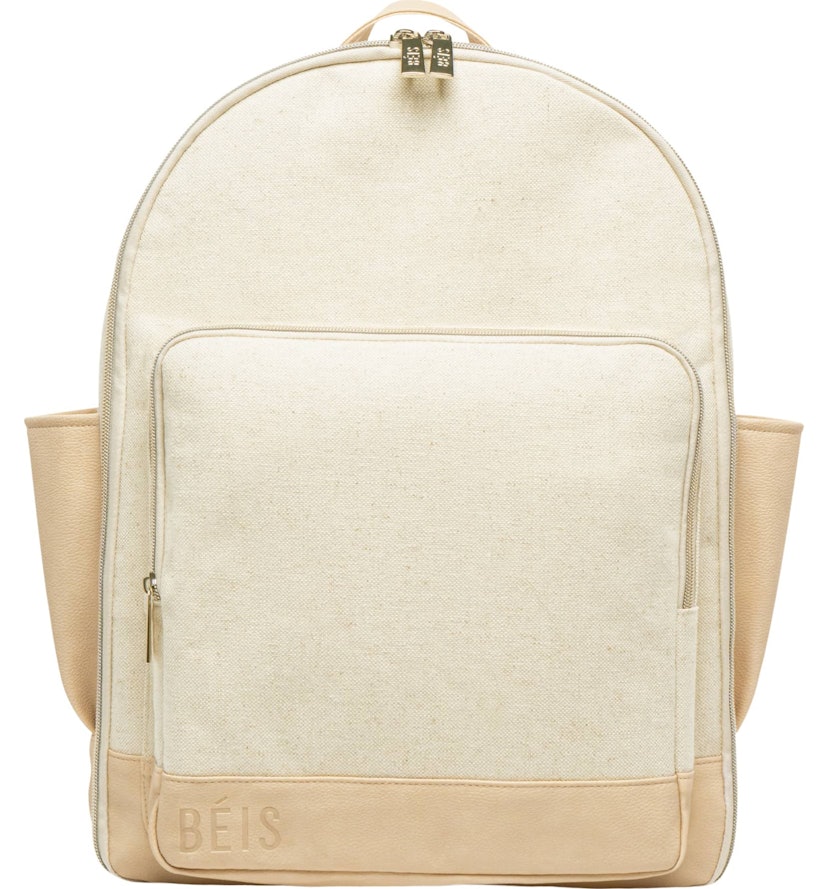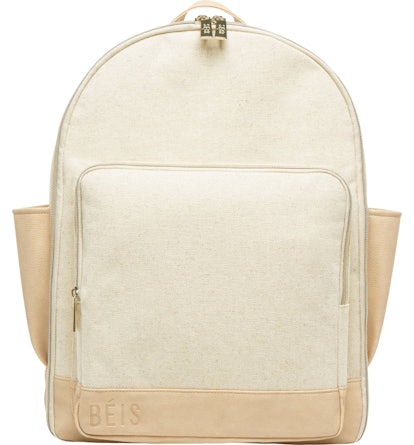 Beis Travel Multi Function Backpack
$62
Nordstrom
For the person always planning their next trip, this backpack, designed by Pretty Little Liars and You actress Shay Mitchell is ideal for travel. It has internal zipper compartments for hygiene products or accessories, a snap enclosure to keep all of your clothing organized, and is water-resistant for any weather you may encounter.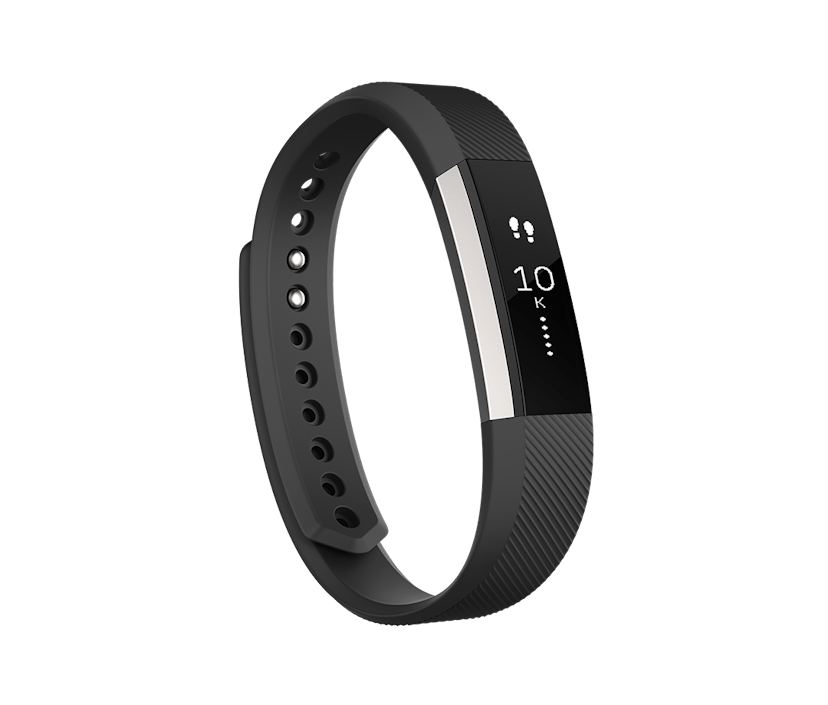 Fitbit Alta
$99.95
Fitbit
If your partner has expressed interest in keeping track of their fitness or sleep patterns, the Fitbit Alta is a cost-effective option. You can track calories burned, sleep quality, and even be notified to move if you've been still for too long.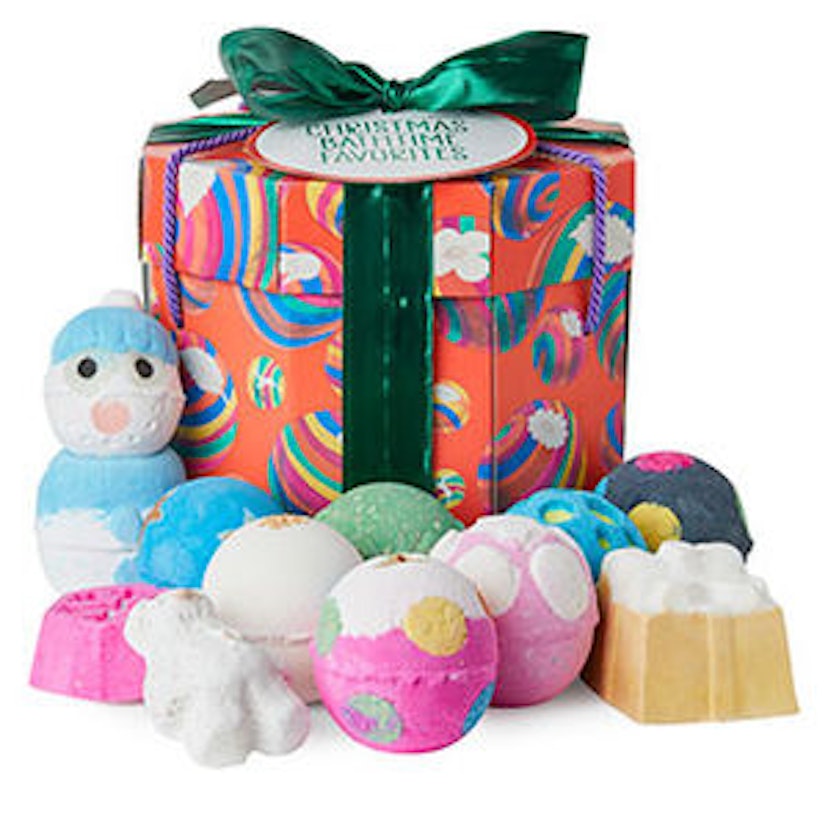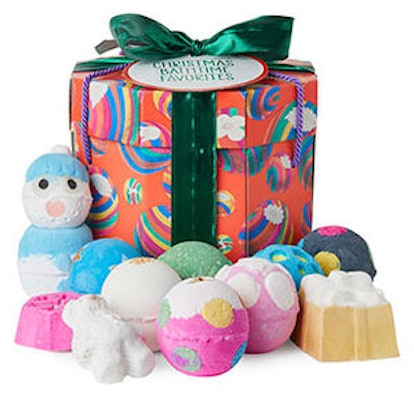 Lush Christmas Bathtime Favourites
$89.95
Lush
If your partner loves nothing more than winding down after a long day with a bath, consider gifting them this Lush Christmas Bathtime Favourites set. It comes with 11 seasonal bath bombs, like Butterbear and a Snowman — and hey, maybe you can share using it, too.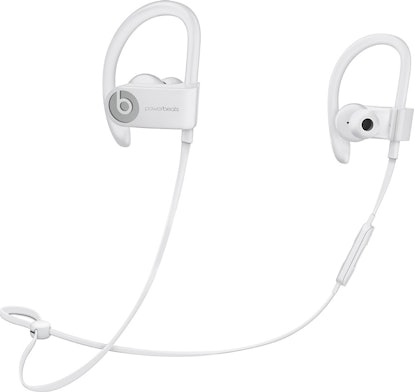 Beats by Dr. Dre Powerbeats Wireless
$99.99
Best Buy
These wireless headphones from Dr. Dre have 12 hours of battery time and are sweat- and water-resistant. Plus, you get three hours of Apple Music free with purchase.
No matter what you get for your partner this holiday season, I'm sure they'll absolutely love it.
Source: Read Full Article