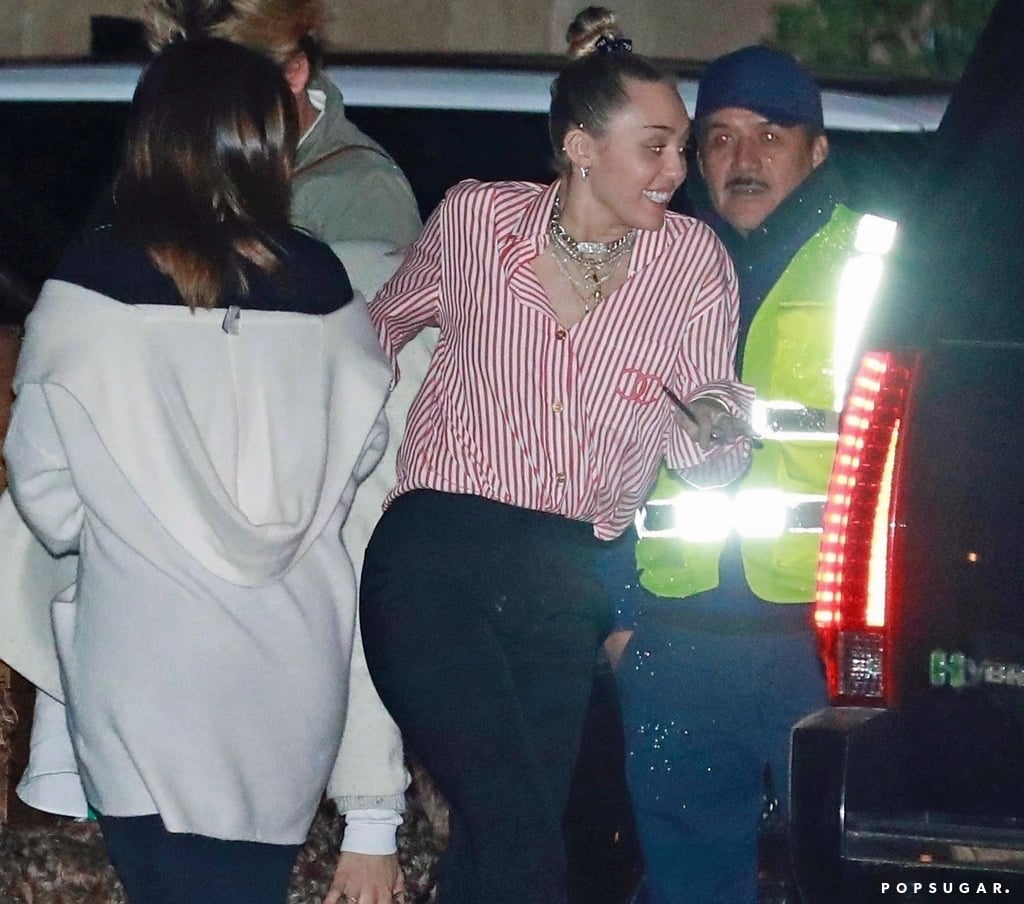 You Already Know Exactly Why Miley Chose This Pajama Shirt For Her Night Out

Miley Cyrus was one of the many celebrities who said goodbye to Karl Lagerfeld on social media after he passed away. "This changes everything …. we have to take responsibility , step in and step up….. we have to use more compassionate resources, we have to sustain, we have to get creative – make something new while honoring the hard work done for us ….. we have to do what pioneers like Karl would want us to do – make big impacts and change the world thru fashion!" she wrote.
Miley took the first step when she went out with friends for a birthday party in Malibu, CA, at Soho House dressed head to toe in Karl's creations. Miley wore a Chanel striped pajama shirt, logo high-top sneakers, and even a black and white scrunchie with the signature interlocking Cs. She clearly treasures the items from the fashion house that she owns, and for good reason.
Think of this as just another homage to a designer Miley obviously believed in and had a relationship with. She might not be a Chanel front row staple, but she's supported the brand before, and will clearly continue to. Read on to take another peek at her meaningful outfit, then scoop up Miley's night-out essentials, which, we should mention, also happen to be cool and comfortable.
Source: Read Full Article