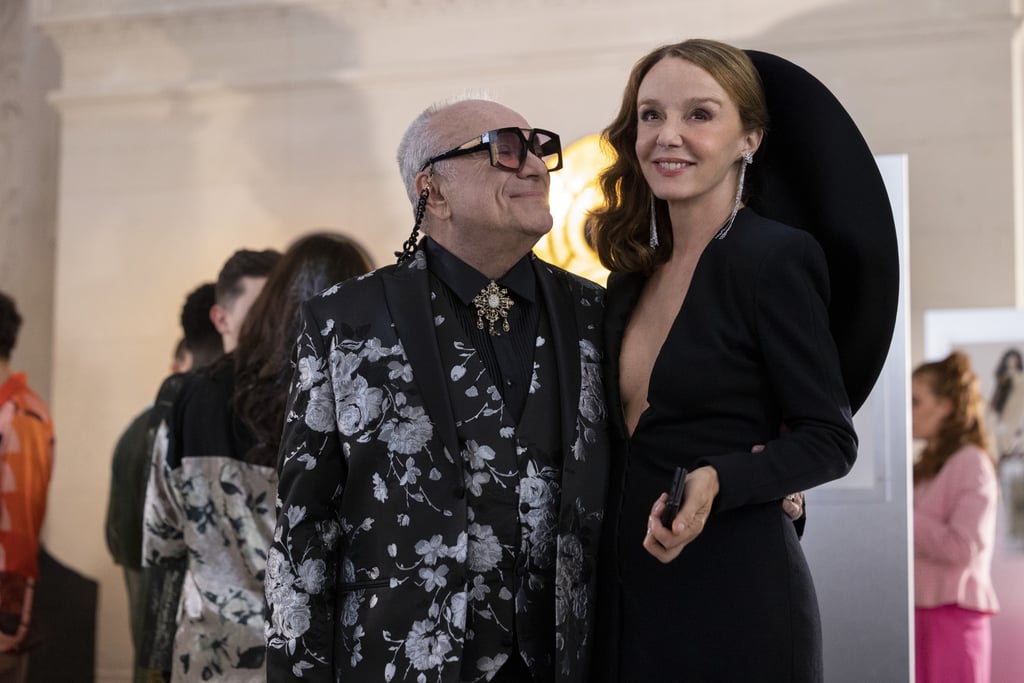 Why Sylvie Is the Best-Dressed Character on "Emily in Paris"

As POPSUGAR editors, we independently select and write about stuff we love and think you'll like too. If you buy a product we have recommended, we may receive affiliate commission, which in turn supports our work.
While Netflix's "Emily in Paris" has thrust Sylvie (Philippine Leroy-Beaulieu) into the spotlight as the minimalist, albeit powerfully dressed Parisian chief marketing officer, her sultry and sophisticated, less-is-more style gets a color boost in season three. Costume designer Marylin Fitoussi describes it as a "mirror game" between her and Emily (Lily Collins), who have evolved into collaborators that share mutual respect for one another. "I wanted Sylvie to start to have an Emily touch to her wardrobe," Fitoussi explained to POPSUGAR. "For me, [Emily and Sylvie] both admire each other and hate each other a little bit, but they're very respectful. Even though Sylvie is annoyed by the character of this young, insolent American, she pays respect to her in a certain way."
In a press interview with Netflix, Fitoussi elaborates on Sylvie's inclination to stray from her neutral palette. "For the character of Sylvie, it's about being able to take risks," she says. "It's about saying to herself, 'That little one from Chicago with these colors, she has personality and she shows it.' Emily does not give a damn about what one says is 'Parisian chic.' She puts her colors on, and she is still elegant and punchy."
Fitoussi reasons this is why now see Sylvie embrace fuchsia, orange, and a touch of purple, confirming that actors Collins and Leroy-Beaulieu were fundamental in carrying out their narrative during fittings. "I proposed an outfit to Philippine, and she said, 'But wouldn't that be a little bit, Emily?' And while trying on a pair of wide-leg, high-waisted pants on Lily, she said to me, 'Isn't that a little Sylvie?' And I said, yes, but that's where your two characters who are close — enemies who love each other, but who hate each other, and who work together — show a kind of mutual respect."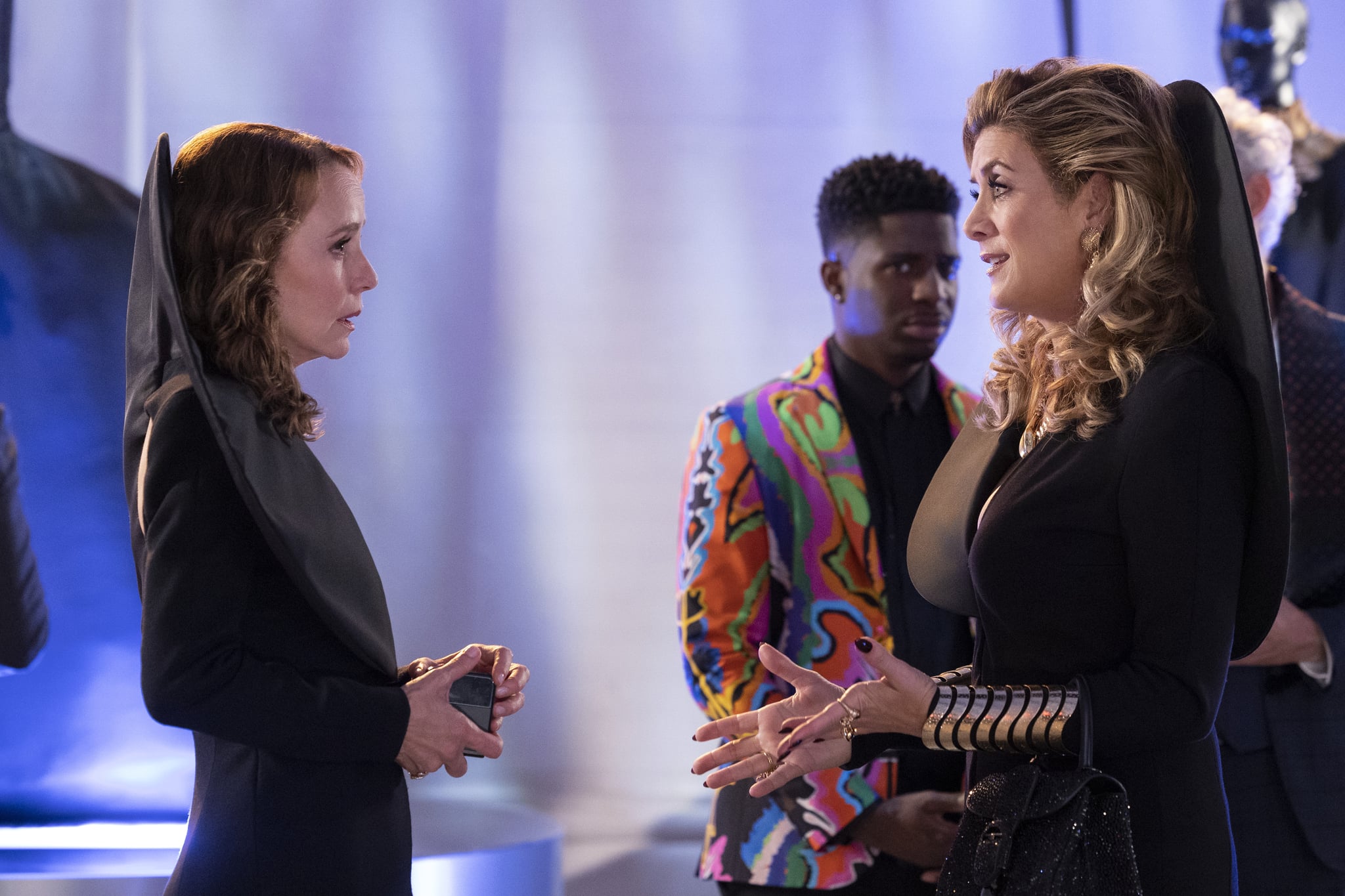 Image Source: Netflix
Sylvie's wardrobe is also offset by Madeline's (Kate Walsh) bigger-is-better aesthetic, particularly at Pierre Cadault's retrospective in episode two, where they both arrive in the same dress. "Two beautiful actresses who love to work and act together. We have these two characters, these two beautiful women, each with a magnificent body, who are both fully comfortable with their femininity, their very sexy sides; who are comfortable with their age; who do not hesitate to show what they have. As we evolve in age, we are supposed to hide — but we do not want to hide." Fitoussi tells Netflix.
While Sylvie styles the devilish black dress with an arch that halos the head quite simply: with a bare chest, side-swept waves, and waterfall diamond earrings, Madeline is the complete antidote in chunky Elsa Perretti jewelry. But as Sylvie's relationship with Dutch photographer Erik DeGroot (Søren Bregendal) continues, and she also stays in tune with Emily, we see her venture from brands such as Alaïa and Helmut Lang (frequently worn in season two), to boundary-pushing architectural masterpieces from the likes of Vivienne Westwood's archives and Rick Owens.
Ahead, scroll through some shoppable pieces Sylvie wore in season three, then backtrack through her most memorable "Emily in Paris" looks.
Source: Read Full Article