Dressing in the winter can be quite difficult. There's always wind, snow, or a bitter cold that feels like the wrath of Antarctica is coming your way. And forget it if you have to dress up to go somewhere, because you're better off staying home — that is, until now. The Italian brand Moncler has created a cross between a puffer jacket and a gown.
The Down-Quilted Long Puffer Dress is available at Barneys and comes in cobalt blue and pink. They're sleeveless with a high neckline and hidden zipper in the back. If you had your heart set on actually becoming a proud owner of one of these babies, this might put a wrench in that plan — the dresses are $2,710. Oh fashion!
Unfortunately, the $1,500 green gloves pictured above are out of stock. So if you see super rich people wearing a pair this winter, send them a compliment from me.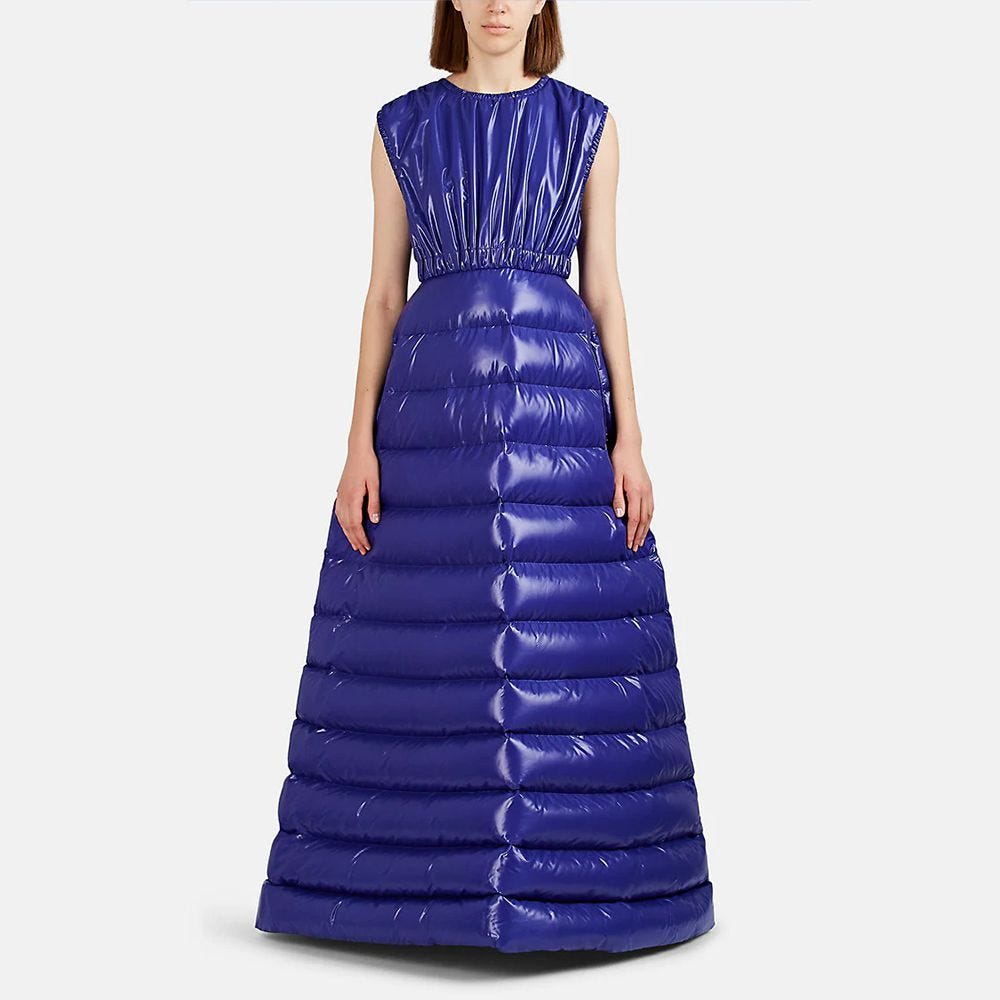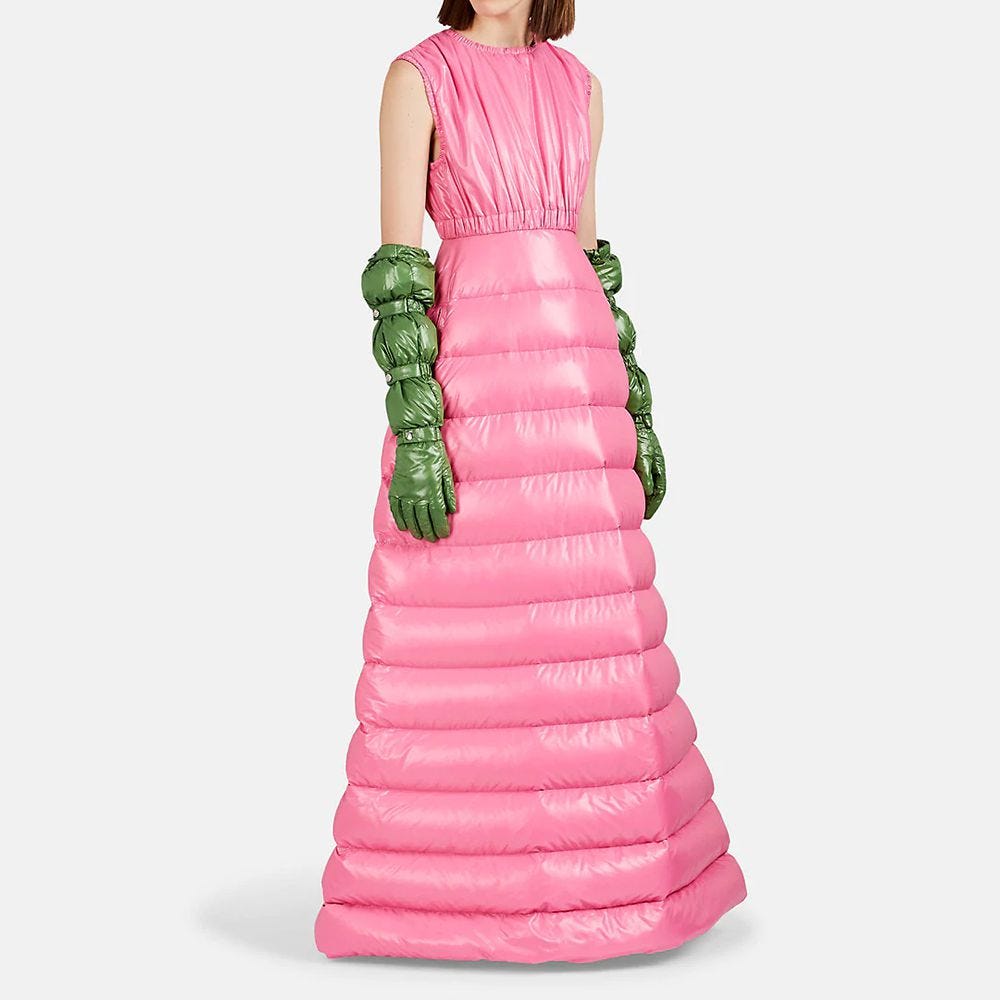 My first thought when I saw these dresses was about how insane they were. But the more I look, the more genius I find them. So if you think they're ridiculous, just keep thinking about them and get back to me. Oh, and if you have to, try to find some on Amazon!
Source: Read Full Article