Recently, a non-fashion friend asked me to describe Rachel Comey's clothes. After sputtering some phrases like "very Tracee Ellis Ross" and "like, denim jumpsuits, but, like, you could wear them to a modern art gala," I finally nailed it: "Rachel Comey is the cool babysitter you never stopped worshipping," I said. "She's the style equivalent of the visiting art professor you made a playlist for. She names her clogs after Liz Phair. She's like that."

"That's pretty good!" Comey says over the phone when I tell her about my attempts to put her aesthetic into words. "I would also add, please, that I'm a designer blessed with an amazing team. If you're saying great stuff about me, please also say it about them." In the past few months, Team Comey has celebrated 20 years as the go-to brand for Gyllenhaal-adjacent illuminati, staged a dance performance-turned-fashion show in downtown New York, and partnered with Target on a fall capsule collection that quickly sold out.
Comey also did what many of us have been doing throughout the pandemic: She figured out who she would be, and what she could look like, at the threshold of a new world. "My design is very dialogue driven," she explains. "I like to ask people—all kinds of people!—what they actually want to wear. Then I go inwards and start creating things from their feedback and my own experiences. That's really hard in insolation," she explains, "but it can be kind of fun over Zoom, because it lets you literally see into other people's lives."
Before video calls existed, Comey used fashion to clue her into the worlds of strangers. "I grew up in the suburbs [of Hartford, Connecticut], way before social media," she says. "And I think pre-Internet, I used clothes to learn things about people. When people were from a different town, they had a little bit of a different flavor to how they put their looks together. You know, each town in the suburbs was a little bit different. There were some more wealthy towns and some less, some that were more old-school small towns and some full of people who'd just moved from bigger cities. And you could start to pick up on little clues through their clothes that would identify them a little bit."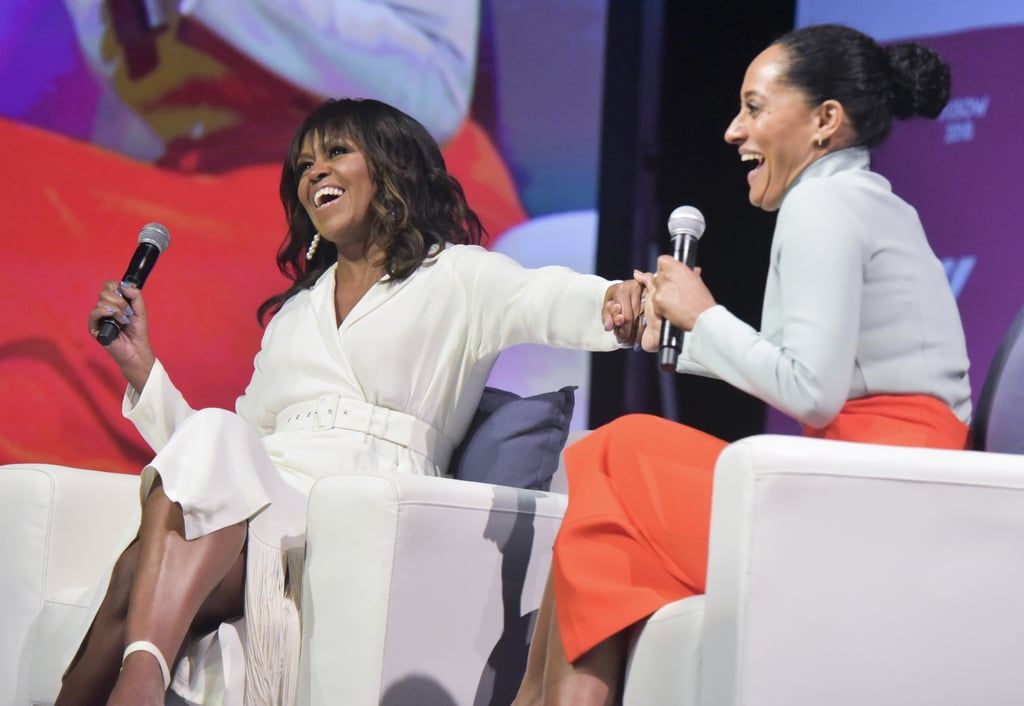 She cites her Connecticut boarding school as another formative time for seeing fashion-as-personal-memo, especially within the confines of a dress code. "It was the first time I'd been exposed to people my own age from Europe, South America, the Caribbean, Asia. Seeing how everyone communicated through their clothes, I was so into it," she says. Even then, Comey's mix of wearable function and flair came through. "One winter, I remember wearing printed long johns under my shorts!" she exclaims. "I thought it was great."
So do the legions of Comey acolytes—Dakota Johnson and Rashida Jones among them—who've subscribed to the brand's live-and-let-layer ethos since she launched in 2001. "If I could have done one thing differently back then, I wouldn't have put my own name on the label," she laughs. "So many other people go into making this collection, and we're really a team. I just didn't really have any other name for my brand at the time. You know, I always get jealous of Margiela!" she laughs. "He never had to say anything! Everyone wore a white lab coat [to his fashion shows], he never took a bow, and even in his own studio, you wouldn't know if he was standing behind you or not."
For Comey, style isn't just a garment—it's how a woman moves, feels, and acts inside the garment.
Here's the thing, though: At New York Fashion Week, only about 32 percent of womenswear labels had women as their creative directors. Meanwhile, Milan and Paris hit less than 20 percent. So while Comey may covet the blank slate of a Belgian experimental couturier, her label points to a by-women, for-women business model that's still uncommon.
Just as unusual is her devotion to practical sensory design: the idea that feeling good in a garment is just as vital as looking good. Which is why the trends Comey has quietly made into cultural capital—cropped and baggy jeans, cupola-shaped skirting, slouchy knitwear over cinched knitwear—aren't about elevating sex appeal at the expense of living with ease. For Comey, style isn't just a garment—it's how a woman moves, feels, and acts inside the garment. Which is why Comey is consistently quick to dismiss fashion's sales tactic of youth-at-all-costs, noting that aging women drive much of her design process.
"My friends and I are starting to talk about how the older we get, the more we get anxious about wearing dresses," Comey, who is 48, says. "For me personally, I feel so much more in control of my look if I'm in trousers—but I used to love dresses so much. So I was like, 'I guess I need to make the dresses I want to wear.' It sounds simple, but we forget that we want fashion to work in our actual lives. … And the fashion industry doesn't always consider grown-ups, you know?"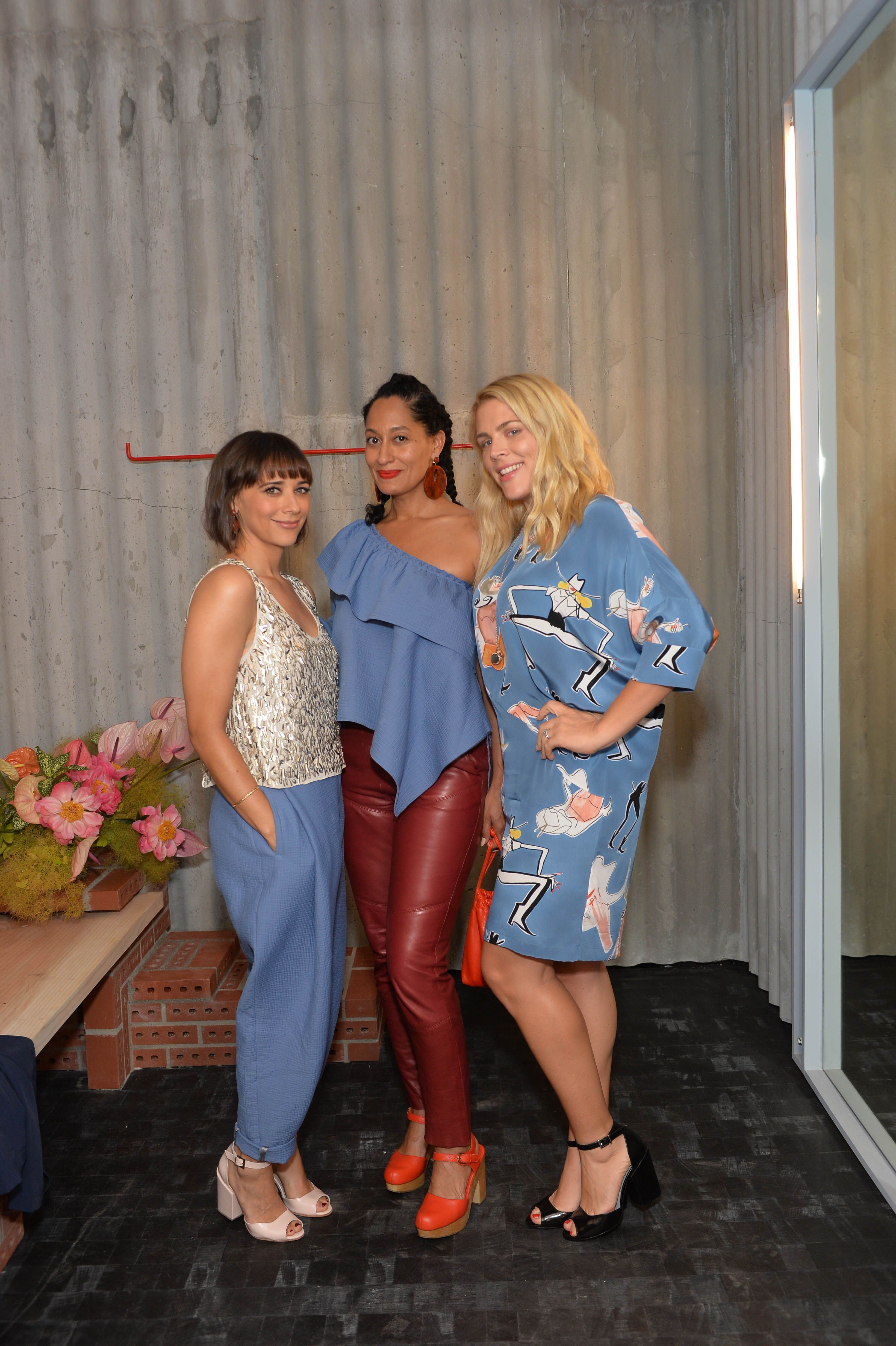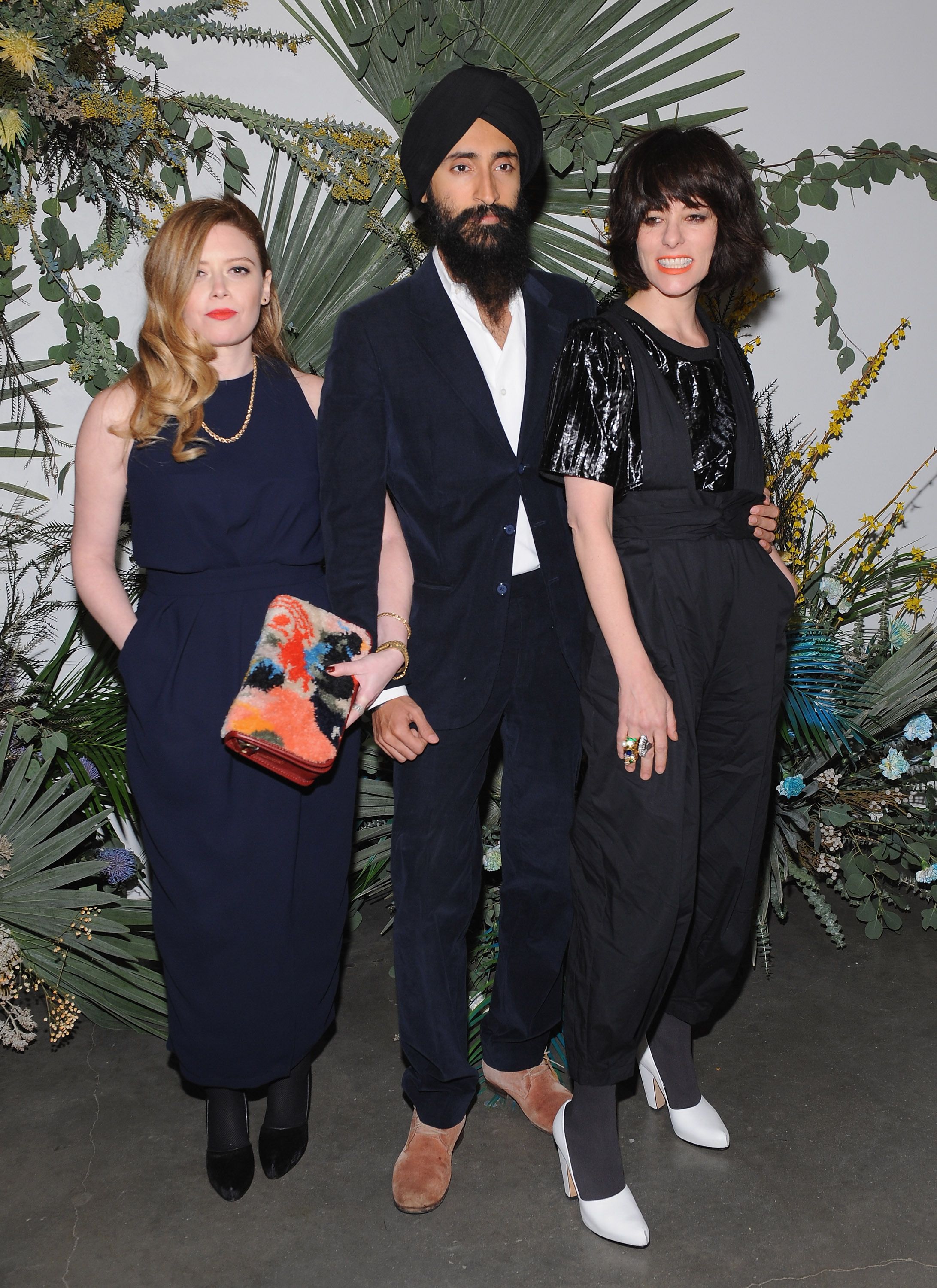 I ask Comey how this commitment to artful, willful adulting connects with her new Target collection. "Because it's, like, mass retail?" she asks. "Look, this is a year when so many women are out of work. Women especially. So Target saying, 'Hey, Rachel, can you make an affordable work wardrobe for women up to size 24?' That's such an opportunity. If I give someone an outfit they can wear to a job interview—that can help change someone's life—I wouldn't ever say no to that kind of design opportunity. Design should create change, and this will do that."
It is time for Comey to hang up and go hang with her family—she is married to fellow creative Sean Carmody, and they have two kids—back home. "But not Brooklyn!" she laughs. "People always say I'm a Brooklyn designer, even reporters and fashion critics. And I love hanging out in Brooklyn, but I actually live in Manhattan. I am, sadly, not a Brooklyn-based designer, no matter how many fashion journalists say so! But I love the association. Brooklyn is so cool."
When you collaborate with others, you are able to expand your own vision, see things differently, which ultimately expands your world (and theirs).
I ask Comey—a low-key purveyor of high-key fashion influence—what else she thinks is cool right now. "I think it's really cool to dress up when you're going somewhere actually!" she says. "I'm working in my sweatpants all the time, but I try to turn out an outfit whenever I go see my friends and family, because I think they appreciate it. It's like, I got dressed up, so I feel good. Someone came over to their place in a great outfit, so they feel good. It's a real exchange of good energy. Does that sound corny instead of cool? Because I really think that generosity of being with each other, and getting dressed up for each other, is actually really cool!"
The next morning, Comey sends me an email. "I was [still] wondering about what feels cool right now, per your question," she writes. "And realized what feels relevant/interesting to me right now is empathy, collaboration, and seeing things through other people's eyes. When you collaborate with others, you are able to expand your own vision, see things differently, which ultimately expands your world (and theirs). Being open to understanding different points of view, whether visual, conceptual, political, religious, or otherwise, is an invaluable first step towards approaching our work each season. Dunno. Maybe it's too much. But it does feel like an important place to be right now."
Source: Read Full Article